Relapse: 25 Essential Tracks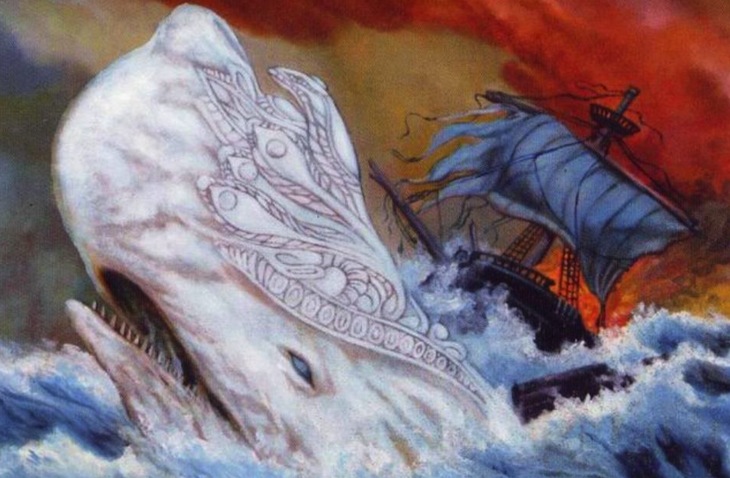 The story of Relapse Records begins in a basement in Aurora, Colorado, where Matthew F. Jacobson released a series of seven-inches by hardcore and death metal bands, without a long-term plan for the label's future. Funny, then, that it's not only lasted for two and a half decades, but has since come to be recognized as North America's gold standard for metal and extreme music of all shapes and sizes. From the early days of releasing records by death-mongers Incantation and Deceased, to later hardcore and mathcore releases by Coalesce and Dillinger Escape Plan, deep into southern sludge with Baroness and Mastodon, and eventually some melodic hard rock from Red Fang and Royal Thunder, Relapse has covered more ground than it might seem on first inspection. Look a little deeper, even, and you'll find prog, instrumental krautrock, dark ambient and other oddities.
This year, Relapse celebrates its 25th anniversary, and it's amazing to see just how far the (now) Pennsylvania-based label has come since those limited early basement vinyl releases. Relapse has set an impressive standard for extreme music labels to follow, not just in how intense the music is that they release, but how much care is put into curating a roster of unique and innovative acts. Certainly, there's argument to be had over which releases are their best, and narrowing that down was hard. But instead of simply picking our favorite albums, we've selected 25 tracks from the past 25 years of Relapse releases, highlighting not only the best of the label, but a wide and deep selection of different artists that likewise showcase its diversity. The list of releases it has on the horizon looks just as thrilling, but for now, we invite you to dive into our 25 Essential Relapse Tracks.
Listen to the full playlist on Spotify.
---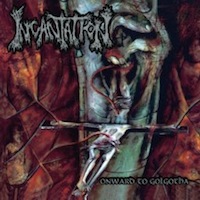 Incantation – "Devoured Death"
from Onward to Golgotha (1992)
1992's Onward to Golgotha saw Incantation pave a path for their own distinct brand of death metal, often mixing up their pace with doom-inspired passages. "Devoured Death", one of that record's shortest and hardest-hitting songs, still manages to find room for momentary gaps of silence, which only serve to magnify the brutal wreckage once the pounding starts up again. If it's not the noise that slays ya, it's the anticipation. – ATB
---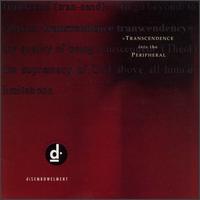 dISEMBOWELMENT – "Your Prophetic Throne of Ivory"
from Transcendence Into the Peripheral (1993)
Melbourne's most horrific export, death-doom outfit dISEMBOWELMENT, only released one album in their short run. But if you're only going to release one album, it's hard to get more entrancingly evil than Transcendence Into the Peripheral. "Your Prophetic Throne of Ivory" is the true standout, a doom metal journey that takes detours through black metal and thrash, but mostly maintains an eerie beauty throughout its nearly eight minutes. In fact, in its prettiest moments, it sounds like a mythical beast growling over a Cocteau Twins track — which is really something better heard than described, now that I'm seeing the words in front of me. They don't make doom like this anymore; they only just barely even made it then. – JT
---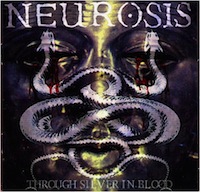 Neurosis – "Through Silver in Blood"
from Through Silver in Blood (1996)
For having begun life as decent if unremarkable hardcore band in the 1980s, Neurosis' evolution into the transcendental seemed almost like an absolute transformation by 1996's Through Silver In Blood, the full realization of their spiritual awakening. No longer did the band seem interested in the easy riff, the straightforward pummel or the beatdown breakdown. Their growth came gradually, and while 1992's Souls at Zero and 1993's Enemy of the Sun portended massive things to come, it's hard to see something so colossal and transformative as Through Silver In Blood coming at a distance. The album's title track is easily their strongest 12 minutes, rising up slowly from a smoke-filled depth into a volcanic explosion of fire and filth. It's an apocalyptic epic that growls and breathes and crawls and clamors. It's beautiful in how terrifying it is, really. – JT
---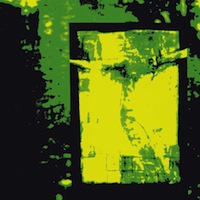 Pan.Thy.Monium – "The Battle of Geeheeb"
from Khaooohs & Kon-Fus-Ion (1996)
I don't think it's any great stretch to say that Pan.Thy.Monium is the weirdest band that Relapse ever signed, and not only because of their peculiar wordplay and spelling choices. Their third record is a concept album about "Raagoonshinaah, the god of emptiness and doom" (dude, I don't know, just go with it alright?). But for just how ridiculous the backstory is behind the album, it's a dazzling feat of musicianship, innovation and smashing conventions in metal. This 11-minute opus, from that album about Raagoonshinaah, is death metal fed through one strange filter after another, be it prog rock, ambient, free-jazz or any other number of seemingly incongruous styles and sounds. There are tempo and time signature shifts, moments of both grace and ugliness, majesty and doom. It's weird. And yet, it sounds truly amazing. – JT
---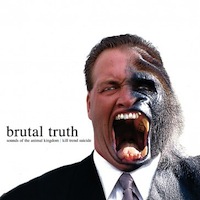 Brutal Truth – "Dementia"
from Sounds of the Animal Kingdom (1997)
When Treble compiled a list of the Scariest Songs Ever, back in 2007, Chris Morgan nominated this album-opening sprint and splatter from New York City's reigning kings of grindcore. On an album that boasts a dizzying 30 tracks, "Dementia" isn't the longest, the most experimental, or even the heaviest, really. But it's Brutal Truth at their most potent and menacing. The band compresses more anger and terror than most bands can muster in an entire career into two harrowing minutes of outright venom. It's both thrilling and highly unsettling — a testament to the kind of damage a band like Brutal Truth can do when so inspired. – JT
---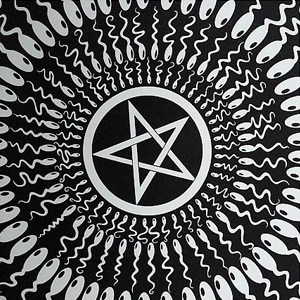 Today is the Day – "The Man Who Loves to Hurt Himself"
from Temple of the Morning Star (1997)
At least two bands on the Relapse roster have also done some time on noise rock outpost Amphetamine Reptile. One of them is New York's Unsane, the consistently brutal post-hardcore trio. And the other is Today is the Day — the horrific, constantly evolving vehicle for Steve Austin's twisted visions (which in 1999 included two members of a soon-to-be-formed sludge metal band called Mastodon). In 1997, Today is the Day hit peak potency on the menacing, terrifying, altogether awesome album Temple of the Morning Star. After an acoustic intro, the album kicks off with one of the band's greatest tracks — the shrieking, grooving, epic throwdown "The Man Who Loves to Hurt Himself." That it begins with a sample of Waylon Jennings' "Good Hearted Woman" is testament to both Austin's bitterness and sick sense of humor, given that the album was written after the end of "the most damaged relationship of all time," per the liner notes. But as primal scream therapy goes, this track definitely moves. – JT
---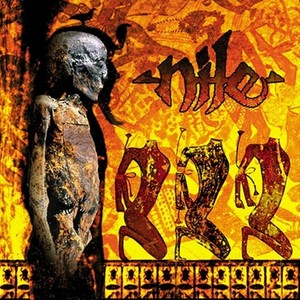 Nile – "Ramses Bringer of War"
from Amongst the Catacombs of Nephren-Ka (1998)
Over the years, Nile's technical metal has received a reputation of requiring a great deal of stamina and patience, since it usually comes in long-winded stretches of intense execution. But on their break out, Amongst the Catacombs of Nephren-Ka, those bursts were (relatively) quick, often clocking in at less than five minutes. And, personally, I preferred Nile this way. Take "Ramses Bringer of War," for example. Its brutal blast beats and scale-climbing acrobats put the South Carolina-based quartet through an obstacle course of riffs, roars and time-signature changes until they land, undamaged, on their feet at the cycle's end. You get a second or two to catch your breath, then its back on the beam for another hard-hitting masterpiece. – ATB
---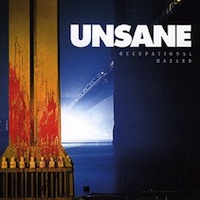 Unsane – "Committed"
from Occupational Hazard (1998)
Bands that experience even minor dalliances with mainstream success aren't typically confrontational noise-rock/hardcore power trios with violent aesthetics. However, most bands fitting that description aren't as consistently satisfying as Unsane has been for 20 years. Their moments of widespread exposure were brief, like the inclusion of "Committed" on the Tony Hawk Pro Skater soundtrack. But they speak to the power and relative accessibility of Unsane's music — achieved without artistic compromise or traditional singles. "Committed" perfectly showcases this. Leading off Unsane's 1998 Relapse release Occupational Hazard, "Committed" could be Travis Bickle's theme song, its narrator speaking of worldly frustrations only rectifiable by violence to others or oneself. Frontman Chris Spencer's guitar is suitably lacerating, but drummer Vinnie Signorelli (once a member of Swans) may be this track's real star. His snare fills provide crackling covering fire as Spencer goes on a furious, nihilistic suicide charge. – LG