LCD Soundsystem : American Dream
LCD Soundsystem records make up a living document. James Murphy's tableau as a songwriter never felt like it extended beyond a certain, specific group of urban citizens defined by their common reference points and traits: music, desultory actions, a Billy Pilgrim manner of dwelling and existing, and a reticence against both over-intellectualizing their situations and admitting their utter frivolity. Visitations from outside this social sphere have always felt, to me anyway, distrusted.
The fact that LCD Soundsystem albums not only make sense to outsiders, but are all equally terrific, is a testament to both Murphy's talents and the fact that nobody else is really trying to do anything like it. Murphy covers the smallest emotional inconveniences other artists of his kind avoid: aging, fear, displacement. They're coded into this domed city and Murphy covers them well. But as rich as all LCD Soundsystem works are, their hyper-connectivity and insularity have also produced a light unease over what would happen if the veneer were compromised—if a hostile force made contact.
Well, you'd get American Dream. The New York band's fourth, most funereal album doesn't take the same steep drop from elation to depression as, say, Sly & the Family Stone's There's a Riot Goin' On, or Big Star's Third/Sister Lovers. But you can hear the trepidation from its opening moments. Murphy makes his most direct connection to the nation outside the LCD bubble so far, because in a very real sense the other shoe's dropped on all of us this year.
But it doesn't name its target, which some of us might consider the orange-toupee'd elephant in the room. Doing so would have failed. American Dream works because Murphy's still reporting what he sees and experiences from first-hand encounters, using the same palette of adjusted nostalgia that drives a lot of the affection for LCD Soundsystem. And the people being screwed with are the only ones Murphy gives a damn about. Like the Twin Peaks universe, there's a universal destructive force causing minor-to-medium havoc on the internal lives of private people, and the countering forces of good are a little overmatched.
On American Dream that force of good may be none other than David Bowie. A friend of Murphy's in his last few years, Bowie advised Murphy to reanimate LCD Soundsystem if that was where he felt he needed to go with the music he was creating—despite LCD Soundsystem's very public and orchestrated breakup in 2011. "He said 'does it make you uncomfortable?'" Murphy told The Guardian. "I said 'yeah', and he said 'good, it should, you should be uncomfortable.'"
Those last four words close out "Other Voices," the second song on American Dream, a song that takes a Remain In Light groove and strips it to its mechanical bones. Murphy talks about the mindless routines that have weathered down his existence: "Your head like a block/Stuffed with unwritten letters to some faraway friends." The more it's not dealt with, the more one of Murphy's most common nemeses is going to have its way with him: "Time isn't over, times aren't better…Oh that shit's a dictator. Time won't be messed with."
The loosened drift of LCD Soundsystem's social bloc causes a wide range of actions, most of them discomforting. "Oh Baby" breaks their streak of uptempo album openers with a sad tension, calling up the beat of Public Image Ltd.'s "Rise" and filtering it way down into a Julee Cruise groove. It's also grappling with articulation, with Murphy eking out the barest description of what's going on: "Oh baby/You're having a bad dream/Here in my arms." The analog synth bass, a lively force in earlier LCD songs like "Dance Yrself Clean," pulses with the same presence, but it's much sadder these days.
American Dream flows like a gentle accumulation of wakeup duties that eventually explode into some of the harshest assessments he's ever done. "I used to dance alone of my own volition," he sings in the straight rocker "I Used To," dismissing himself of any naïveté or propper-up ego that's restricted him so far. "You said we'd know/Yeah we'd know/But that's all wrong/That's all gone." In "Change Yr Mind" Murphy takes the humbled narrator of "Losing My Edge" into Brian-Wilson-in-the-'70s territory: "I ain't seen anyone for days/I still have yet to leave the bed/It's impossible/Feeling safe with it now," he reasons, as guitar lifts from Adrian Belew's work on Bowie's Scary Monsters come back to haunt him. "I'm not dangerous now… the way I used to be once."
"How Do You Sleep?"—the very same title of John Lennon's notable dis on Paul McCartney from the Imagine album—is where the anger first slips out in a constricted rage drawn from Joy Division's Unknown Pleasures (and a bit of proto-Cure as well). His target has failed to live up to even his own compromised, shitty principles: "You warned me about the cocaine/Then dove straight in." The full drums show up in a mockery of their similarly suspended entrance on "Dance Yrself Clean."
But it's the album's midpoint, "Tonite," where Murphy's points hit the hardest and where the beat has the strongest presence on the album. Murphy rails against the unchallenged media messages a nervous youth set is only too happy to lap up: "Oh sure it's ruling the airwaves/What remains of the airwaves/And we're frankly thankful for the market psychology you're hipping us to." The rest unfolds like a frazzled Lenny Bruce monologue: Murphy baits the group-grope for momentary highs mistaken for immortality ("Truth be told we all have the same end… But I'm telling you, this is the best news you're getting all week" [your anxiety's impermanent too, lambchop]) and acknowledges his own unrest about the grumpy tutor he's become ("Oh, good gracious/I sound like my mom" — yeah, saying "good gracious" will do that to you).
The title track unfolds with a gentle hint of "Bolero," and as you might expect the titular dream has gone through some bargained compromises. It's now sensory drug and love simulations with all the whiplash and none of the emotion, with the promise of a good nap by yourself later: "So you never even asked for names/You just look right through them as if you already came." With a '50s stroll rhythm so amped up it's almost sarcastic, "American Dream" re-projects Space Age optimism into flatliner territory—and that boredom is as valued a commodity as health and security once was. It's almost a necessity.
In a sense the title's twofold: American Dream is both a comment on our nationally weakened ideals, and an unfolding dream/nightmare. That's probably the end result the singer of "Daft Punk Is Playing At My House" and "Losing My Edge" was trying to get to: You don't have to think too hard to understand how citations and dropped names are just emotional wallpaper, and most of American Dream tolls with the regret that nothing really took hold earlier. The album's closing track, a 12-minute eulogy for Bowie called "Black Screen," brings Murphy's sorrow back to baseline descriptions of events: "Been saving email trails kept together/I read them back sometimes to remember." The admission "You fell between a friend and a father" is slipped in so gently, it's almost as if he didn't want us to notice. Which is the surest way to get attention to something.
Hesitation, one-off lines, social anxiety and the promise of release have always formed the backbone of LCD Soundsystem's work, and they've served the same plot devices: self-discovery through misadventure, aging with credibility and dignity, and trying like hell to find beauty without having to name it. All those goals take a big hit on American Dream, but it's still the same story. James Murphy's just figured out another, starker way to tell it.
Similar Albums: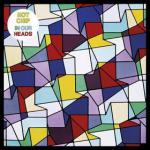 Hot Chip – In Our Heads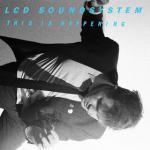 LCD Soundsystem – This Is Happening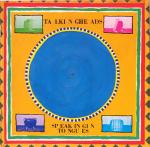 Talking Heads – Speaking In Tongues
---
Support our site: Buy this album at Turntable Lab
Paul Pearson
Paul Pearson is a writer, journalist, and interviewer who has written for Treble since 2013. His music writing has also appeared in The Seattle Times, The Stranger, The Olympian, and MSN Music.