Cloakroom share witchy new video for "Big World," announce fall tour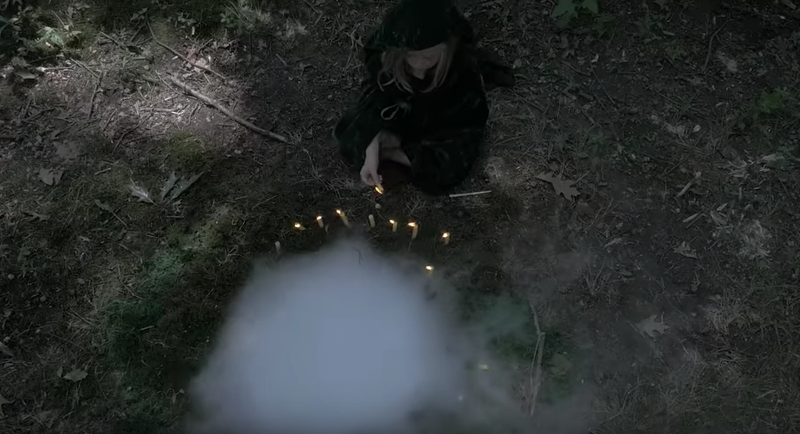 Indiana post-hardcore/shoegaze outfit Cloakroom has just shared another new video from their new album Time Well, released in August via Relapse. The clip for "Big World," shot by Steve Markos and Bruce Monkman and directed by Cloakroom bassist Bobby Markos, features some weird and mystical witchcraft taking place in a forest—oh, and the witches are children! Kids are dabbling in the black arts so early these days. Watch the video below and take a look at the group's upcoming fall tour dates.
Time Well was recently our Album of the Week.
Cloakroom tour dates:
9/29 Kalamazoo, MI – Bell's Brewery
9/30 Toronto, ON – The Garrison
10/1 Montreal, QC – La Vitrola
10/3 Boston, MA – Middle East
10/4 Brooklyn, NY – St. Vitus
10/6 Philadelphia, PA – Philamoca
10/7 Washington, DC – Comet Ping Pong
10/8 Cleveland,OH – Mahall's
11/5 Seattle, WA – Chop Suey
11/6 Portland, OR – Mississippi Studios
11/7 San Francisco, CA – Rickshaw Shop
11/8 Los Angeles, CA – Moroccan Lounge
11/9 San Diego, CA – Soda Bar
Read our feature, Wisp of Reality: A conversation with Cloakroom.