Treble's Top 100 Punk Albums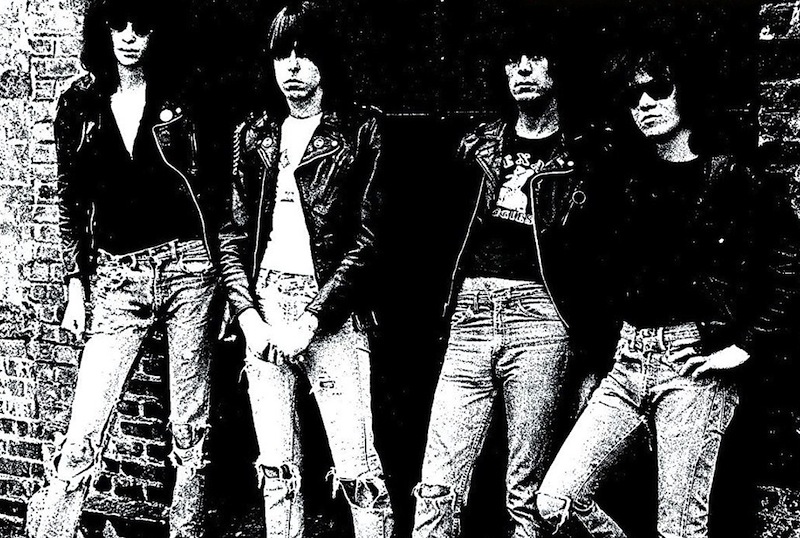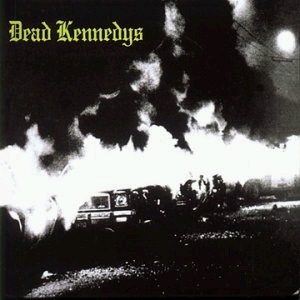 10. Dead Kennedys – Fresh Fruit for Rotting Vegetables
(1980; Alternative Tentacles)
Much of what constitutes the sound of this genre has been filtered through the garages and basements of America's coasts, as well as the flats, squats, pubs and universities of the UK. That one of the genre's defining releases lifts liberally from the surf rock of California's extreme beach edge and the rockabilly of Southern and Midwestern honkytonks is rebellious in itself—punk on top of punk.
It's a chance encounter, to be sure: As Jello Biafra joined up with what would become Dead Kennedys in San Francisco, he and his new bandmates discovered he couldn't play guitar. Instead, he would hum and sing what he thought the music should sound like behind his lyrics, and the players would build compositions from there. The results have punk's anger, but there's a particular chug in Klaus Flouride's bass and twang in East Bay Ray's guitar that set up rhythmic noise in songs like "Holiday in Cambodia" before crashing down around listeners' ears come chorus time.
The chaos is magnified by Biafra's brand of sardonic humor. Let's root for nuclear war as a tool of the privileged! Let's celebrate the excesses of Fat Elvis and Las Vegas by covering his song about the city! Let's lynch the landlord! Biafra seemed to dare, even hope, that as many people would misinterpret his satire and sarcasm as would celebrate it. That epitomized anarchy. Dead Kennedys and Biafra solo would only register rare blips on society's radar as years and decades passed, but Fresh Fruit for Rotting Vegetables remains a towering monument to snide critique informed by Jonathan Swift, Johnny Cash and Joey Ramone. – Adam Blyweiss
---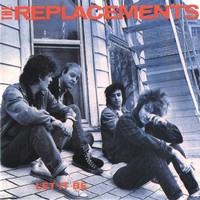 9. The Replacements – Let It Be
(1984; Twin/Tone)
The better of the two albums with this title (fight me, nerds), The Replacements' fourth album and last on Twin/Tone before jumping to Sire is punk more in its shattering of norms for American bands of the 1980s than in the strict parameters of its sound. Let It Be's two "punk-est" songs are probably its worst ("Tommy Gets His Tonsils Out" and "Gary's Got a Boner," both immensely entertaining despite suffering by comparison to the rest of the album). Rockabilly, country, Tin Pan Alley ("Androgynous," a wonderful song ahead of its time in over a half-dozen ways) and glam rock are all explored here. This mix of styles is essentially the Bible for many of today's bands loosely referred to as "punk": Beach Slang, Diarrhea Planet, Pup, FIDLAR, et. al.
What resonates most about Let It Be is its commitment to depicting the fun and anger and glee and awfulness of adolescence. Those feelings are key components of punk. Sometimes it's delightful, like the love songs "I Will Dare" and "Favorite Thing." Sometimes it's bitterly sad, like the midtempo rocker "Unsatisfied." And if you want to tell me a song's ever portrayed being a confused-ass teenager better than "Sixteen Blue," I'm all ears, but I don't fucking believe you. – Liam Green
---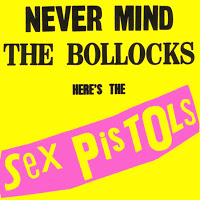 8. Sex Pistols – Never Mind the Bollocks Here's the Sex Pistols
(1977; Virgin)
The archetypal British punk album of the '70s has a complicated history. Screaming out of the London underground, Malcolm McLaren inked a deal with A&M Records in early 1977. The Pistols recorded "God Save the Queen" and a few other tracks before being dropped following an incident involving new bassist Sid Vicious smashing a toilet bowl and tracking blood through A&M's offices. The same attitude that made them so attractive also made them impossible to work with. Eventually, they signed with Virgin and completed the album. Although he only played on one track ("Bodies"), Vicious remains the face of the Sex Pistols' legacy.
The first single, "God Save the Queen," officially reached number two on the UK charts despite—or because of—censorship and protests. When Bollocks was finally released, it landed the top spot on UK album charts. Steve Jones' chord progressions can be found not only in punk, but in every genre of rock music that followed. Bollocks is an essential record in any collection. – Chad Gorn
---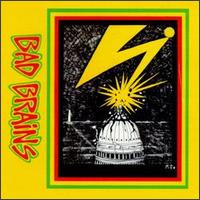 7. Bad Brains – Bad Brains
(1982; ROIR)
The gentleman's handshake between punk and rap was not the only overlap of fierce "white" and "black" music during the late 1970s and early 1980s. Punk then also explored fertile ground in the Caribbean; reggae was outfitted with boots and braces to embolden ska and oi, and The Clash would use it to soften their work in subversive fashion. ("The Guns of Brixton," anyone?) Yet take away Bad Brains' temporally immediate novelty as a black band in the nascent hardcore punk scene. Take away as well their full-throated support for reggae, not just inspired by Bob Marley but literally taking over where he left off on music's grand calendar. You are left with a quartet banned in D.C. yet embraced everywhere else for their virtuosic flexibility and primal momentum. Lead vocalist H.R. could destroy you with a horrorshow wheedle, rapid-fire rap or island-inspired melody—"Sailin' On" and "Don't Need It," which open this glorified demo tape, contain all three in the span of three minutes. Dr. Know's guitar and the Darryl Jenifer/Earl Hudson rhythm section, meanwhile, play music that always feels like it's a second away from falling apart but never quite does, from the already-loose skiffle of cuts like "I Luv I Jah" to the metallic speed of "Big Take Over" and "Pay to Cum." Love sees no color? Neither do anger, unity and, in its best moments, rock. – Adam Blyweiss
---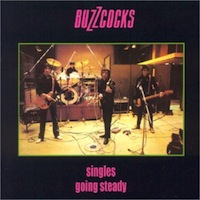 6. Buzzcocks – Singles Going Steady
(1979; IRS)
"Pop-punk" is a tainted phrase. There's no discussion of the genre that doesn't eventually devolve into the black-mold-like growth of Disney-approved mallrats, but the irony of it is that all punk is pop. The Ramones? Pop. The Clash? Pop. And The Buzzcocks? Damn right they're pop. Manchester's Buzzcocks were arguably the poppiest of punk's first wave, pushing big hooks and big melodies forward while keeping their guitars razor sharp and their attitude unchained. It's for this reason that the band also issued the first great singles collection in punk rock, Singles Going Steady, whose 16 tracks are so perfectly stacked that it outpaces any of their proper studio albums as the definitive Buzzcocks release. More than that, it's sequenced in such a way as to showcase the band's evolution as songwriters, from the raw sexual frustration of "Orgasm Addict" on up to the power pop perfection of "Ever Fallen In Love" and clever incorporation and interpretation of riffs by The Stooges in "Something's Gone Wrong Again" and former Buzzcock Howard Devoto's Magazine in "Lipstick." Singles Going Steady is a document of punk's best melodicists, perfect from the get-go but always reaching toward more clever, sophisticated and self-aware heights. – Jeff Terich
---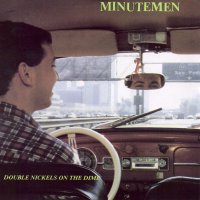 5. Minutemen – Double Nickels on the Dime
(1984; SST)
It is punk's great irony that one of its crowning achievements is an album that shakes off any traditional expectations or tropes associated with the genre. By 1984 punk was caught between a million places and ideas, and was beginning to spread itself thin. D. Boon and Mike Watt rejected the tug of war and made their own kind of punk. Double Nickels On the Dime is absolutely everything. Jazz, avant garde outer-limits rock, radio rock, post-punk.
Legend goes that the boys were ready to release a single album that would follow in the tradition of their previous work. However, after hearing Husker Du's double album Zen Arcade they reentered the studio so overflowing with creativity an entire second side was born. That scattershot mess of ideas ultimately serves as the perfect representation of what punk can and should be. Free from constraint, full color and grey, angry and joyous. Punk's past, present, and future is all here.
Tongue in cheek or not, the now famous "our band could be your life" serves as the album's enduring mantra. Rightfully so, this is the kind of art that can consume your life and open your mind. They say they learned punk rock in Hollywood and were fucking corndogs. They were always Bob Dylan to me. – Wesley Whitacre
---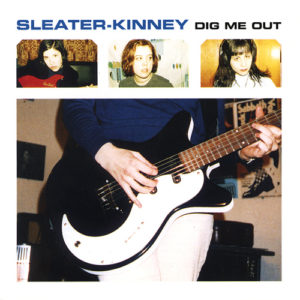 4. Sleater-Kinney – Dig Me Out
(1997; Kill Rock Stars)
Every time I put on my copy of Dig Me Out, I feel significantly more empowered. Maybe it's the gritty sound Sleater-Kinney mastered, or the lyrics that induce a feeling of "finally, somebody understands," but the three-piece's third album was a transformative moment for punk. The album signified a new level the women had reached, as well as being an expression that they had had enough of a partriarchal society—like on "Heart Factory," when Corin Tucker sings, "Find me out, I'm not just made of parts / Oh, you can break right through this box you put me into." Throughout the album, which was drummer Janet Weiss' Sleater-Kinney debut, it is clear that these women would not let their struggles define them, instead transforming them into cathartic anthems. In fact, the band used the album to jab at the media's unnecessary attention paid to their personal lives toward the end of Tucker and Brownstein's romantic relationship. With the lyric "Don't say another word about the other girl," "One More Hour" was the band's response to an article published in Spin that mentioned the relationship (and publicly outed Brownstein), which was a source of personal frustration. Dig Me Out spoke out for those who didn't have the same outlet, raising questions and demanding answers from a sexist society. – Virginia Croft
---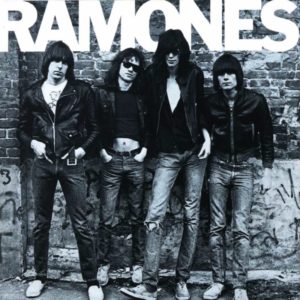 3. Ramones – Ramones
(1976; Sire)
No band is as synonymous with American punk music as the Ramones, four CBGB regulars from Queens who adopted fictitious surnames before unwittingly starting a musical and cultural revolution. The band's self-titled album, released in 1976, streamlined rock elements, paring them back to their absolute core: a few chords, a distinct melody and plenty of attitude. With quick tempos and simplistic, often goofy lyrics, the Ramones laid the blueprint of punk for decades to come. Despite their often less-than-two-minute run times, songs like the opening track and single, "Blitzkrieg Bop," as well as "Judy Is a Punk" and "Now I Wanna Sniff Some Glue" possess serious staying power due to their memorable absurdity and infectious intensity. Likewise, the band's distinct greaser-indebted jeans-and-leather-jacket getup helped foster an image of New York City cool that paired incredibly well with their loud and fast sound. – Andy Barton
---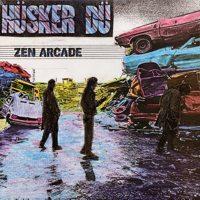 2. Hüsker Dü – Zen Arcade
(1984; SST)
Hüsker Dü's sprawling sophomore opus yielded no singles prior to its release. Bob Mould and company sought to present Zen Arcade as a whole. Constructed as a subtly scripted concept album, Zen Arcade follows the story of a young boy escaping the confines of a broken home, only to be greeted by an even more cruel and unwelcoming outside world. The album bends and breaks the limits of hardcore punk, with Hüsker Dü weaving new and unfamiliar styles into progressive and novel ideas. The band ties elements of experimental psychedelia ("Tooth Fairy and the Princess," "Dreams Reocurring") with atmospheric piano interludes ("One Step at a Time," "Monday Will Never Be the Same") between varied traces of jazz, folk and pop. Hüsker Dü's experimentation would certify Zen Arcade as not only a touchstone in hardcore punk, but a massive influence across a wide range of genres, becoming pivotal in the creation and rise of the alternative rock genre. With 21 out of the 23 tracks recorded on the first take (except "Something I Learned Today" and "Newest Industry"), it's easy to pin the double LP as a testimony to arguably the band's most fertile and productive creative periods of their lives. – Patrick Pilch
---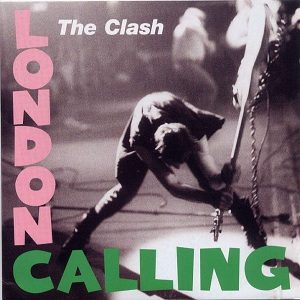 1. The Clash – London Calling
(1979; CBS)
The greatest punk album of all time was made by a band trying to escape punk. Not its intent, force or even attitude, but its implied restrictions and captivity by fundamentalists. The Clash had gently expanded their scope on their second album Give 'Em Enough Rope, but on London Calling they blew everything apart: styles, dynamics, vantage point and subject matter.
Joe Strummer and Mick Jones linked punk's outlaw imagery with that of other historical and mythic outlaws: career criminals ("Jimmy Jazz"), Jamaican rudies ("Rudy Can't Fail"), Montgomery Clift ("The Right Profile") and Stagger Lee ("Wrong 'Em Boyo"). They shook off punk's external aggression to sing about characters with heartbreaking conflicts ("Lost in the Supermarket," "The Card Cheat"). They sought to speak to history ("Spanish Bombs," bassist Paul Simonon's "The Guns of Brixton") even as they knew we were probably doomed to repeat it anyway ("London Calling," "Clampdown"). They called out vulnerabilities to a crowd that might not have realized they were talking about some of them ("Hateful," "Death or Glory," "I'm Not Down"). They also did a love song ("Train in Vain").
London Calling rejected the purist punk directive by infusing other styles with The Clash's mental approach. No other punk band would have used disco the way the Clash did in "Lost in the Supermarket"—most would have made it a parody, but the Clash used it for a character portrait both hilarious and a little sad. The reggae turns on "The Guns of Brixton" and "Revolution Rock" hinted about their eventual globalist approach, and the '60s pop touches of "The Card Cheat" and "Lover's Rock" showed they knew enough about pop songwriting to ignore its dumbest rules. When most punk bands at the time showed a resistance to other styles, on London Calling The Clash sought to find punk elements in as many genres as they could.
The Clash would go even further afield with Sandinista! and Combat Rock, both of which were fascinating builds on their legend. But London Calling remains the strongest statement yet on punk's universality, and it even gave mainstream rock a surprise gift as well. – Paul Pearson