Spirit Adrift : Curse of Conception
At this point, it's safe to say Spirit Adrift isn't a doom metal band anymore. It's remarkable how much they've grown in the short period between their debut EP and Curse of Conception, their second LP. Where at first their sound cut close to the contemporary doom metal mode (long songs, dirge-like pacing, progressive song structures and all), the sound has slowly pivoted more toward a directly heavy metal sound.
The "they" in this case is really a "he." Until the recording of this album, Spirit Adrift was a solo project by Nate Garrett, who performed every instrument and vocal himself for both the EP and debut Chained to Oblivion. It is only on Curse of Conception that Garrett has entrusted others with input on songs and recording, assembling Spirit Adrift into a full band. And these tendencies toward traditional heavy metal date back to Garrett's time with the black/sludge metal band Take Over And Destroy, evident most clearly on the song "Battle Moon" off of their record Vacant Face.
This progression, then, from progressive doom to the more general heavy metal of Curse of Conception isn't really that big of a surprise. If anything, this was baked into the project, not unlike Opeth's turn to full-on prog rock or Blind Guardian's pivot to operatic Queen-inspired progressive power metal. What is surprising, then, is that Garrett and company felt comfortable to go for it on album two and to pursue it with as much commitment as they do.
For instance, the production on Curse of Conception is much less raw than the debut, less cavernous, more bare and direct. It's a brave thing to strip yourself of the benefits of lower production fidelity, little tricks that tend to obscure the bare structures and fruits of songwriting behind effects and grain. This is the space where a lot of great shoegaze, emo, black metal and dream pop bands came to die where, in the antiseptic light of clear production, their unremarkable songwriting was laid bare. Spirit Adrift fares far better; unobscured by a haze of distortion, the vision of gleaming heavy metal glory becomes ever more apparent as a key element of Garrett's vision for the band.
Similarly, Garrett has vastly improved his vocal performances. While at times the melodies are perhaps a bit too complex and could bare to be pared down a bit, made more resonant, they are for the most part powerful and present in a way that many metal bands would be scared to do. A quiet secret in the metal world is that growling and screeching, while cool as hell, is comparatively easy when stacked against singing; singing in the context of heavy music and not sounding goofy or being an out-of-place moodkiller being much harder. We can see Garrett growing as a vocalist here, both in confidence and in delivery. Within an album or two, its not unimaginable that he'll be a force.
It would be easy to compare these songs to Metallica, Judas Priest or Pantera. But that's only because, for decades now, there haven't been many big bands striving to make quintessential heavy metal. Everyone has been happy in their own worlds, or in avant-garde spaces apart from the norm, and to the world's benefit; the wild growth of heavy metal in the past two decades and avalanche of incredible records is testament to the value of this approach. But the attempt to be definitionally heavy metal, perhaps Mastodon aside, has been largely absent. That's what Spirit Adrift represents here; not something as clear-cut and easily definable as "traditional heavy metal," but something with ambitions to more. It's refreshing and valuable. It reminds you why you love this thing called heavy metal. That matters.
Similar Albums: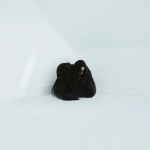 Chelsea Wolfe – Hiss Spun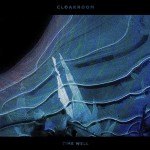 Cloakroom – Time Well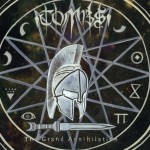 Tombs – The Grand Annihilation
Langdon Hickman
Langdon Hickman is listening to progressive rock and death metal. He currently resides in Virginia with his partner and their two pets.