U2 share new single "American Soul," featuring Kendrick Lamar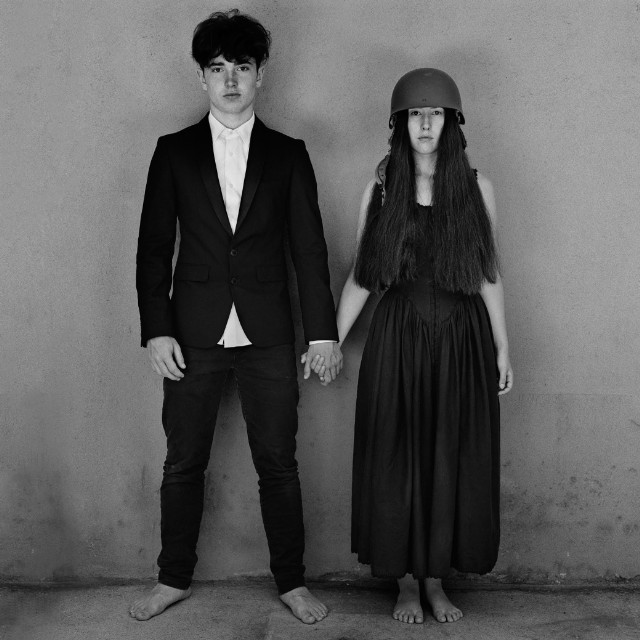 Earlier this year, Kendrick Lamar released "XXX.", a collaborative track with U2 from his outstanding new album, DAMN.  On that track, U2 played a fairly minimal role, essentially featuring Bono's voice during the chorus and other subtle touches—it could have easily been mistaken for a sample. Today, U2 have shared another collaborative track with Kendrick, titled "American Soul." The track appears on U2's new album Songs of Experience, which is being released on December 1, and it's essentially an alternate version of "XXX." only this time it's U2 in the driver's seat with Kendrick making an appearance. And it sounds more like contemporary U2 as well. U2 also previously released another collaboration with Kendrick Lamar titled "Get Out of Your Own Way." Listen to the U2 "American Soul" stream below.
U2's previous album was Songs of Innocence.
U2 Songs of Experience tracklist:
1 "Love Is All We Have Left"
2 "Lights Of Home"
3 "You're The Best Thing About Me"
4 "Get Out Of Your Own Way"
5 "American Soul"
6 "Summer Of Love"
7 "Red Flag Day"
8 "The Showman (Little More Better)"
9 "The Little Things That Give You Away"
10 "Landlady"
11 "The Blackout"
12 "Love Is Bigger Than Anything In Its Way"
13 "13 (There Is A Light)"
14 "Ordinary Love (Extraordinary Mix)" (Bonus Track)
15 "Book Of Your Heart" (Bonus Track)
16 "Lights Of Home (St Peter's String Version)" (Bonus Track)
Kendrick Lamar's DAMN. is on our list of the Best Albums of 2017 So Far. U2's "Sunday Bloody Sunday" is featured on our list of the Top 50 Protest Songs.