Year in review 2017: Timothy Michalik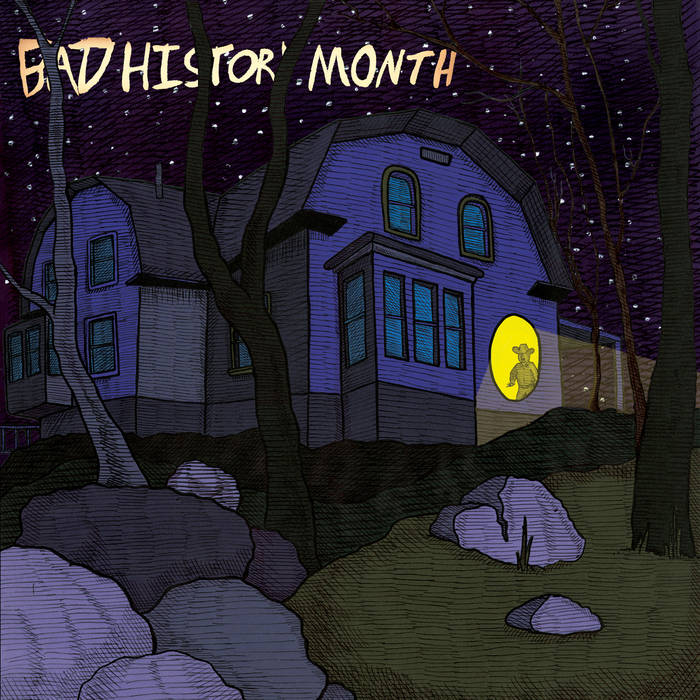 We're finishing up the year by giving the platform to individual writers to share some their top 10s and personal favorites of the Best Music of 2017. Today's highlights come from contributor Timothy Michalik.
Top Ten Albums of the Year:
10. G Perico – 2 Tha Left
9. Ty Segall – Ty Segall
8. King Krule – The Ooz
7. Ariel Pink – Dedicated To Bobby Jameson
6. Rolling Blackouts Coastal Fever – French Press EP
5. Kendrick Lamar – DAMN.
4. Kelly Lee Owens – Kelly Lee Owens
3. Kevin Morby – City Music
2. The War on Drugs – A Deeper Understanding
1. Fleet Foxes – Crack-Up
Top Ten Songs of the Year:
10. Rozwell Kid – "Wendy's Trash Can"
9. Princess Nokia – "Bart Simpson"
8. LCD Soundsystem – "Tonite"
7. Courtney Barnett & Kurt Vile – "Fear Is Like a Forest"
6. Brockhampton – "Gold"
5. Kamasi Washington – "Truth"
4. Kevin Morby – "City Music"
3. Kendrick Lamar – "XXX" (Feat. U2)
2. King Krule – "Biscuit Town"
1. Fleet Foxes – "On Another Ocean (January / June)"
Best album that didn't make the list:
Bad History Month's Dead and Loving It: An Introductory Exploration of Pessimysticism. Bad History Month's second studio album is a stunner. A twisted, modern take on nihilism and the human experience, Dead and Loving It: An Introductory Exploration of Pessimysticism is reminiscent of The Microphones' It Was Hot, We Stayed In the Water for its gentle beginnings that transcend from church mouse echoes to explosive and abrupt improvisations. Sean Bean's vocals are as fragile as ever, and, with the help of Mark Fede, Adric Giles and Colby Nathan, he discovers a happy medium between emo-revivalism and loose, experimental acoustic ballads. It's a record about life, and it caught me in a period of heavy transitions. "I don't know shit, and I still exist." Me too, Sean. Me too.
Best Non-2017 Discovery:
ESG's Dance to the Beat of ESG. On January 21st—A deeply remorseful day in American history—I was surrounded by tens of thousands of anti-Trump/pro-women marchers throughout Ann Arbor, Michigan. As hideous as the day was, there was a sense of magic in air. My world seemed to unite right before my eyes, and, as I passed Wazoo Records—one of the best record stores in Michigan—along the marching path, I noticed an incredibly funky, unbelievably angry sound coming out of the top floor of Wazoo. I stumbled up the stairs, dying to know what my ears were experiencing. It turned out to be Dance to the Beat of ESG, a luxurious compilation of one of the greatest all-female groups ever. From that day forward, ESG has soundtracked my everyday routines. It also reminds me that, in the wake of a disastrous presidential administration, there is still hope left in this world.
Best non-musical pop culture of 2017: 
Nick Kroll's new animated series on Netflix Big Mouth. Capturing the quirks and kinks of middle school and puberty is one of the hardest forces to re-enact in television/film. Thankfully, Nick Kroll blessed us with his latest animated series, Big Mouth, on Netflix. As cringeworthy as each episode may seem, it's an introspective and absurdly hilarious look back at our most regretful moments as pre-teens. You're grateful for not having to relive those days, but it's always fun to go back, even if it's just for a half hour.
Best Live Performance of 2017:
I've been lucky enough to see Big Thief live a handful of times. The first time was two years ago, in their pre-Masterpiece days, opening up for Chastity Belt at the UFO Factory in Detroit. It was an awful experience. Everything that could go wrong with a set went wrong. I saw them again a year later, following their modest rise after Masterpiece. Big Thief had gotten much better, that was clear, but something had changed. They seemed like a new band. I was then fortunate enough to head out to Newport Folk Festival this past summer, making sure I had enough time in my busy schedule to watch the whole Big Thief set. This was about two or three months after they had released Capacity, and Big Thief were one of the biggest buzz-bands in the country. Not only did they blow me away, but they blew the entire festival away. Adrianne Lenker was so nervous playing their set that every song they played was a completely different version than in the studio, often going off into two-minute long improvisations. The end result was one of the best live performances I've seen in years. It was raw, sincere, and incredibly uplifting.