10 Essential Exploding In Sound Albums

The label that lives up to the name: Exploding In Sound. Since their founding in 2011, the Brooklyn-based independent imprint has been releasing a consistent clip of mostly loud, mostly guitar-based, and mostly awesome indie rock records, with the pendulum swinging from the acoustic leaning art-rock of Bad History Month to the blistering hardcore of Thirdface. The EIS roster is defined not so much by a specific aesthetic or style of music so much as a kind of spiritual ethos—there's not a band among them that isn't punk as fuck, but there's also a unifying knack for melody that they share. In other words, it's more about the song than the sound. In the first of our newly launched Label of the Month column, we're highlighting our picks for 10 of the best Exploding In Sound albums.
---
Bad History Month – Old Blues
The ambition behind Bad History Month's second album Old Blues is apparent from its first track, the 13-minute "Waste Not," an epic, continuously evolving piece of music that feels like four different songs in one. It's here that the full scope of Bad History Month can be understood, from gently intricate Jim O'Rourke-like folk pop to dramatically building post-rock to tonally complex balladry. They're one of the few bands on the EIS roster to prominently feature acoustic guitars, but by no means uniformly quiet or soft, instead employing the tools of folk to deliver a set of songs that add up to something more layered and complex. It's an album that takes you on a compelling journey—sometimes within the span of a single song. – Jeff Terich
Listen/Buy: Bandcamp | Merchbar (vinyl)
---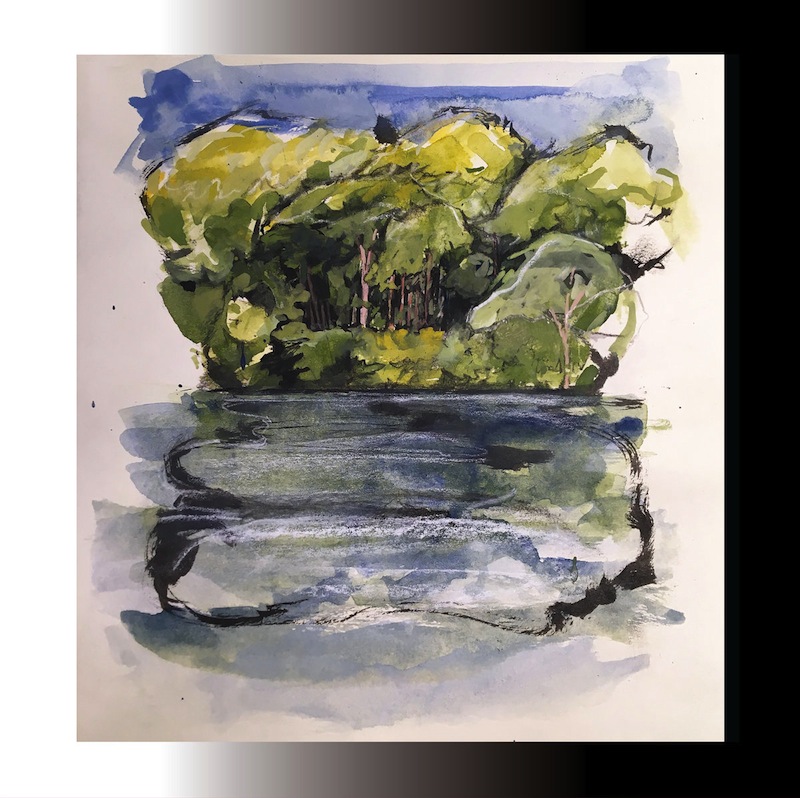 Big Ups – Two Parts Together
The best songs from New York's Big Ups alternately felt like Fugazi on their most ornery days, or Slint—on a similarly ill-tempered day. By their swan song, the furious Two Parts Together, they close out their decade together with a set that marks both their heaviest material and their most dynamic alike. Just four years after serving up go-for-the-throat punk anthems like "Goes Black," Big Ups bow out on a half-hour that split the difference between visceral and intricate, with crushing climaxes juxtaposed with jazzy interludes, shifting time signatures and perfection of both halves of the quiet-loud dynamic. That Two Parts Together is as strong as it is only makes their breakup shortly thereafter all the more bittersweet. – Jeff Terich
Listen/Buy: Bandcamp
---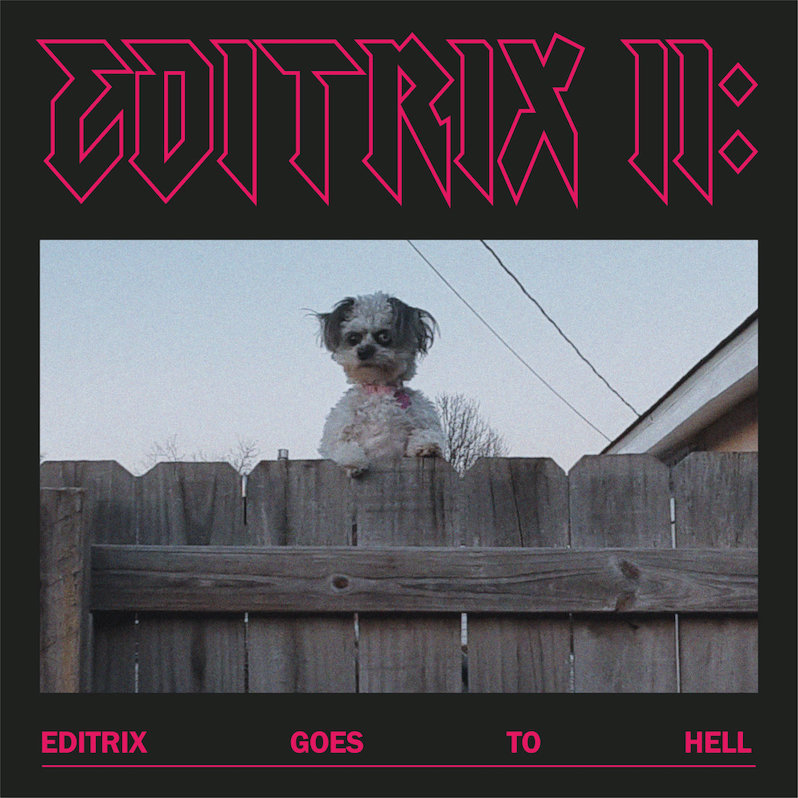 Editrix – Editrix II: Editrix Goes to Hell
Massachusetts trio Editrix encapsulates Exploding in Sound's classic loud-quiet-loud formula with jagged riffs, rousing rhythm shifts, and surprisingly sweet melodies. The band's disjointed song structures pull at the building blocks of pop songwriting like a tilting Jenga tower on a glass table. Editrix bandleader Wendy Eisenberg shreds sinister, off-kilter guitar lines under remarkably catchy vocal phrasing on last year's Editrix II. Abrasive on its surface but inescapably catchy beneath, the album juxtaposes the repulsive and the inviting, a pairing Editrix expertly captures in their tones, motifs, and arrangements. Brake check rhythms on tracks like "Queering Ska" subvert elements of punk while still offering earworms to sink your ears into. Editrix's rich, absurdist, no-brow punk is at the crux of the label's sonic ethos. – Patrick Pilch
Listen/Buy: Bandcamp | Merchbar (vinyl)
---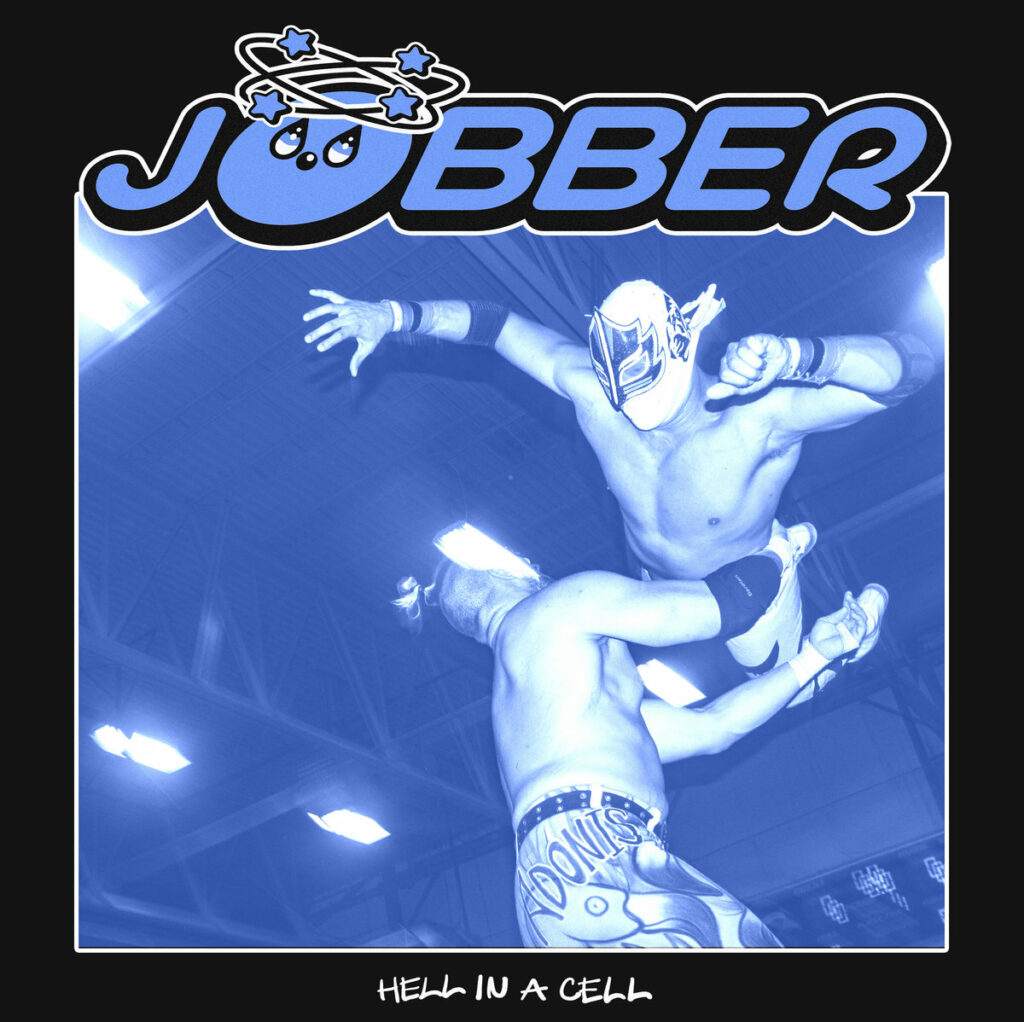 Jobber – Hell in a Cell
More so than musicians who make mere concept albums, those who base their entire existence around a single topic or idea are hit-or-miss propositions—the GWARs and Dread Zeppelins of the world, for example. Exploding in Sound is home to such an artist: Kate Meizner's Brooklyn quartet Jobber, named after pro wrestling parlance for an opponent meant to lose to a bigger star. Meizner imbues all aspects of Jobber's debut EP with her long sports-entertainment fandom. The lyrics reference the kind of workplace exploitation seen by Meizner in her own jobs and by her in-ring heroes, while the band as a whole elevate mid-1990s grunge and power pop conceits WWE and WCW would often copy poorly for their athletes' entrance themes. Altogether, it's a great swerve. – Adam Blyweiss
Listen/Buy: Bandcamp
---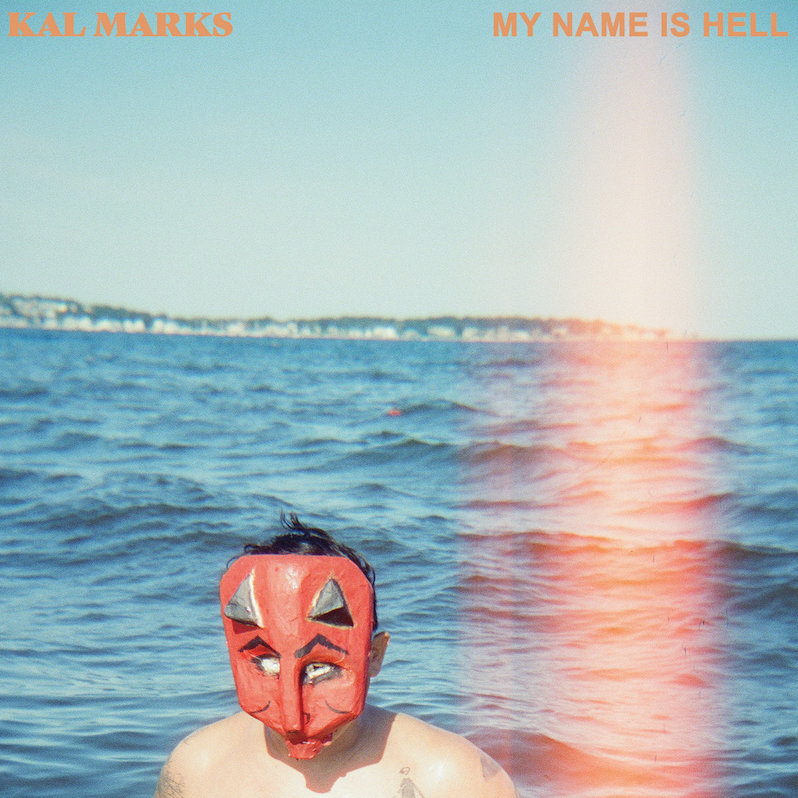 Kal Marks – My Name Is Hell
Kal Marks had a good run up through 2018's Universal Care, but their return last year with the outstanding My Name Is Hell signaled a stunning new era for the group, increasing the potency of their noise rock anthems while sharpening their hooks in the process. A number of highlights on the group's seventh album have the feel of instant indie classics, the kind of bruisers you swore you'd heard between Archers of Loaf and Polvo songs on a mixtape somewhere. And maybe you did, but it wasn't in the '90s. The group deliver road-trip riffs on "Everybody Hertz," sore-throat growl-alongs on "Shit Town," and soaring hooks galore on the title track. Technically not a comeback if only because Kal Marks never really went anywhere, not in the strictest sense, My Name Is Hell is at the very least a blockbuster of an encore performance. – Jeff Terich
Listen/Buy: Bandcamp | Merchbar (vinyl)
---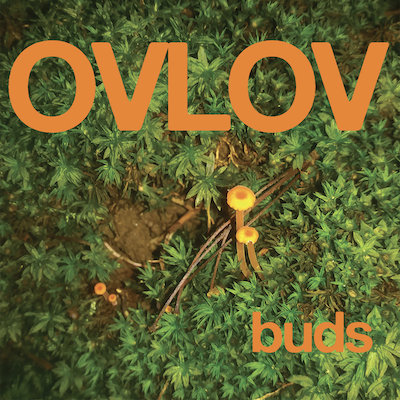 OVLOV – Buds
Some albums bypass utterly my emotional defenses. I've been an anxious wreck quietly these last few months, something harder to admit in my 30s than my 20s. Buds slices clean through the webwork of emotional defenses we call maturity to stick its rapier clean into my beating heart. I feel 15 again; the mixture of hardcore, alternative rock, and just the right amount of shoegaze remind me of the same cutting power Fucked Up, Drug Church and Greet Death have over me. I am tired of trying to be strong. OVLOV make it safe to be weak. – Langdon Hickman
Listen/Buy: Bandcamp
---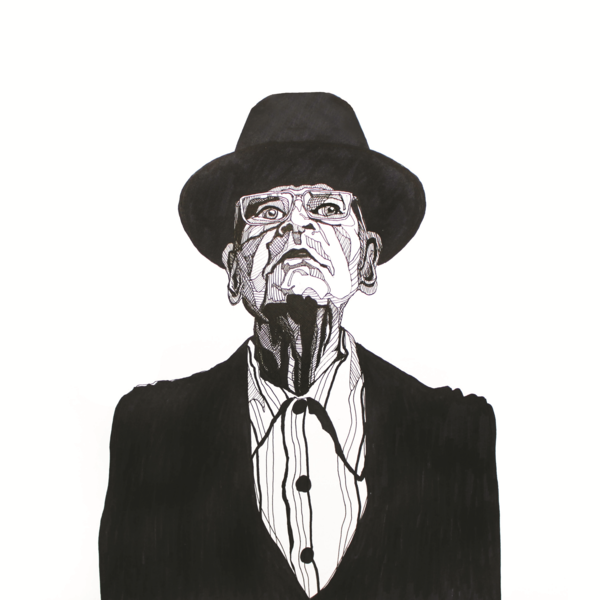 Pile – Dripping
Just about any of Pile's albums could fill this spot. The diverse sprawl of A Hairshirt of Purpose, the taut accessibility of Green & Gray, even their upcoming album All Fiction. But real heads will recognize the early classic in their remarkably consistent catalog. Dripping is a concise yet potent distillation of Pile as a melodic post-hardcore unit, bolstering Rick Maguire's folk-influenced songwriting with a muscle and crunch that makes each of these 10 songs land with maximum impact. Melody collides with snarling intensity on highlights like the anthemic opener "Baby Boy" and the slow-building closer "The Jones," with the Touch-and-Go-Records-goes-power-ballad Prom Song" providing a tender centerpiece with a soaring solo. Like I said, any number of Pile's records could be considered essential—this one was just essential first. – Jeff Terich
Listen/Buy: Bandcamp
---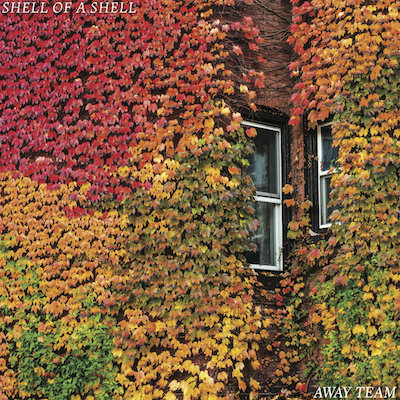 Shell of a Shell – Away Team
Shell of a Shell are something of a supergroup comprising members of two other Exploding in Sound bands—Pile and Gnarwhal. And true to their pedigree, the group offer up an album's worth of guitar-heavy rock rippers on their 2020 debut, as loud and immediate as the bands with whom they share members but through an entirely different stylistic lens. The kind of band you can simply call "indie rock" with a straight face, Shell of a Shell write great songs driven by alternately screaming and jangling guitars, with melody rather than speed or volume guiding the way. With undeniable highlights like "Knock" and "Forgetting Symptom," it's a debut that's in need of a follow-up, and considering the band dropped a 7-inch just last fall, we may well get our wish. – Jeff Terich
Listen/Buy: Bandcamp | Merchbar (vinyl)
---
Thank – Thoughtless Cruelty
Leeds' Thank made a cathartically sardonic impression with their 2019 Please EP before releasing their full-length debut stateside with Thoughtless Cruelty, which expanded that four-song release's template with squalls of industrial noise, no wave saxophone and even more frantic eruptions of noise-rock chaos. One of the most intense albums of the past year, Thoughtless Cruelty revels in both masochism and antipathy, vocalist Freddy Vinehill-Cliffe beckoning acts of humiliation and declaring that "there's never been a good band from London" only a couple tracks apart. It's not so much a primal scream as a therapeutic act of self-defenestration. – Jeff Terich
Listen/Buy: Bandcamp
---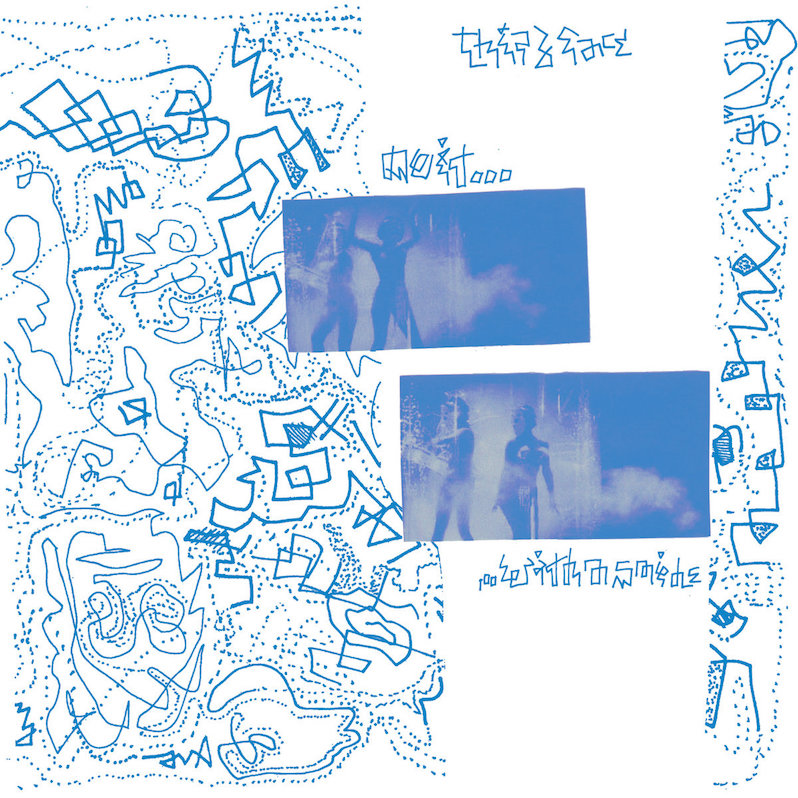 Thirdface – Do It With a Smile
To date the heaviest band on the EIS roster, Nashville's Thirdface specialize in politically charged, throat-ripping hardcore—no post- about it. Do It With a Smile is a particularly ferocious and concentrated debut, seven of its 12 songs clocking in under two minutes each and with no extra time needed. The group plays fast and pissed off, occasionally leaving enough room for an extended round of feedback or maybe even a second chorus, but by and large this is an exercise in maximum wreckage. Listeners would be advised to secure their most fragile items. – Jeff Terich
Listen/Buy: Bandcamp
---
Treble is supported by its patrons. Become a member of our Patreon, get access to subscriber benefits, and help an independent media outlet continue delivering articles like these.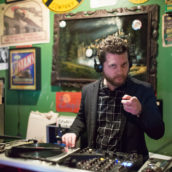 Jeff Terich
Jeff Terich is the founder and editor of Treble. He's been writing about music for 20 years and has been published at American Songwriter, Bandcamp Daily, Reverb, Spin, Stereogum, uDiscoverMusic, VinylMePlease and some others that he's forgetting right now. He's still not tired of it.