Yamantaka // Sonic Titan announce new album, DIRT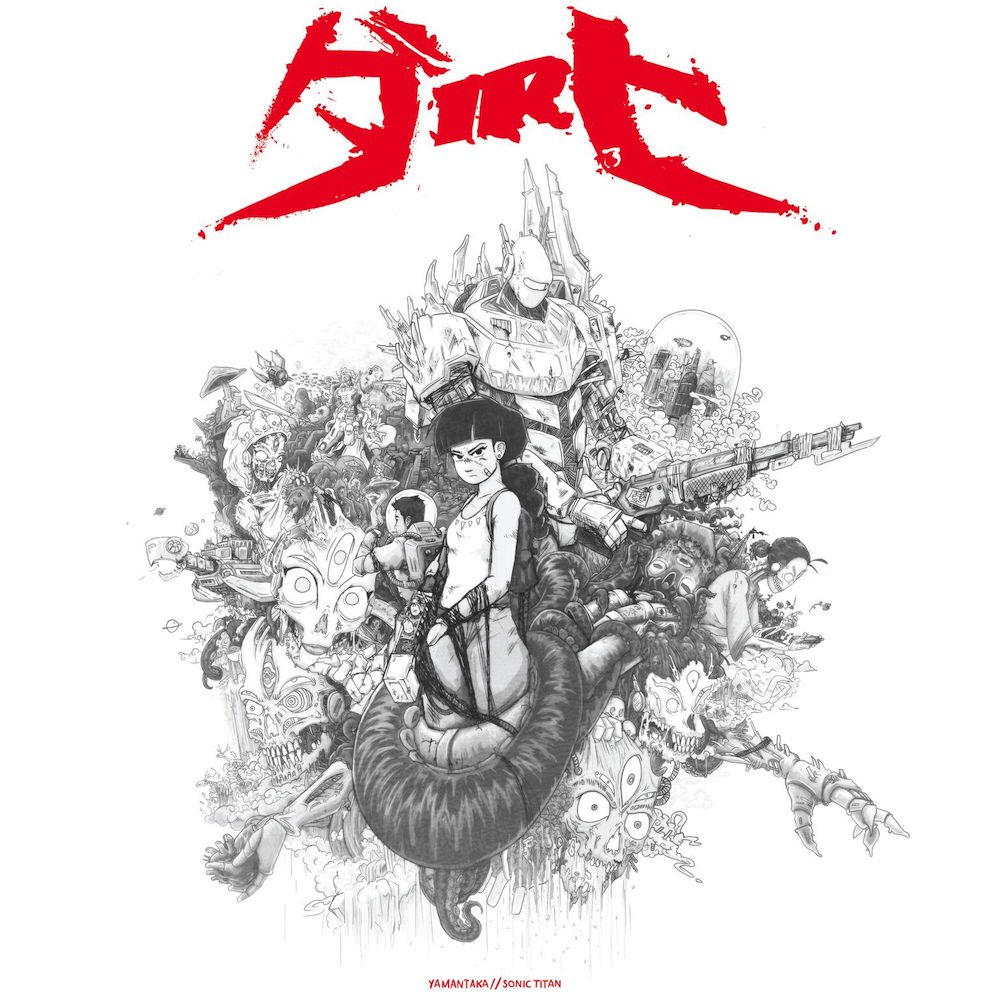 Canadian "noh-wave" band Yamantaka // Sonic Titan have announced a new album. On March 23, the band will release DIRT via Paper Bag. It's their first new album in five years, and today they've shared a new single, "Someplace," which premiered via The Fader. Listen to "Someplace" below, and take a look at the album's tracklist and the band's upcoming tour dates.
DIRT follows 2013's UZU.
Yamantaka // Sonic Titan DIRT tracklist:
1. Karonhiake
2. Someplace
3. Dark Waters
4. Yanders
5. The Decay
6. Beast
7. Hungry Ghost
8. Dirt
9. Tawine
10. Out Of Time
Yamantaka // Sonic Titan tour dates:
3/14-16 SXSW – Austin, TX
3/17 Gasa Gasa – New Orleans, LA
3/18 The Earl – Atlanta, GA
3/19 Duke University – Durham, NC
3/20 Union – Washington D.C.
3/22 The Sound Hole – Philadelphia, PA
3/24 Baby's All Right – Brooklyn, NY
3/25 Middle East – Cambridge, MA
3/27 L'Escogriffe – Montreal, QC
3/28 L'Anti – Québec City, QC
3/29 Baby G's – Toronto, ON
3/30 Refined Fool Brewing Co. – Sarnia, ON
3/31 Cactus Club – Milwaukee, WI
4/1 7th Street Entry – Minneapolis, MN
4/2 Handsome Daughter – Winnipeg, MB
4/4 Amigos – Saskatoon, SK
4/5 Starlite Room Lower Hall – Edmonton, AB
4/6 The Palomino – Calgary, AB
4/7 The Bartlett – Spokane, WA
4/8 Vera – Seattle, WA
4/9 Doug Fir Lounge – Portland, OR
4/10 Bottom of the Hill – San Fransisco, CA
4/12 Resident LA – Los Angeles, CA
4/13 Soda Bar – San Diego, CA
4/14 Club Congress – Tucson, AZ
4/17 Barleycorns – Wichita, KS
4/18 Riot Room – Kansas City, MO
4/19 Empty Bottle – Chicago, IL
4/20 Pioneer – Indianapolis, IN
5/18 Biltmore Cabaret – Vancouver, BC