Da Art of Storytellin': False awards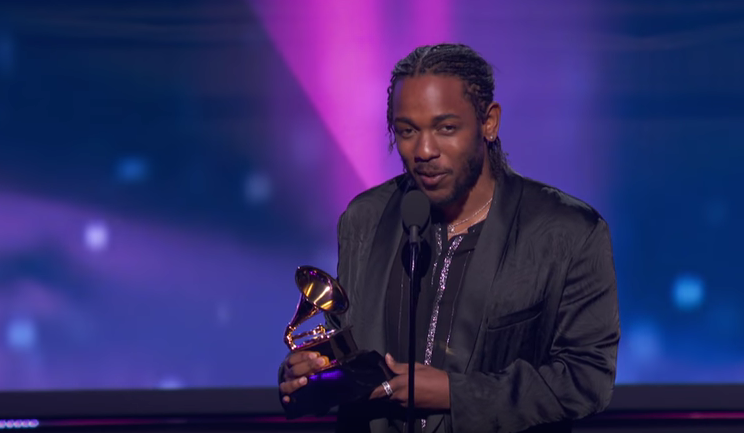 After a long sabbatical, we're back. And on such a night! I'm writing a return to this column on the same night as the 60th annual Grammy Awards and they have blessed me with material. Not only was it the first year in….ever? to have zero white male nominees in the Album of the Year category, you had two major rap releases competing in said category. Amazing! It's like the recording music industry (i.e. the old white men who make money off of the backs of talented men and women) actually acknowledged that rap music is a legitimate art form and was deserving of praise alongside your Adeles or Coldplays or whatever people listen to these days that's not rap music. (Chainsmokers? Is that a thing?)
But that was too good to be true. Instead of giving the award to Kendrick Lamar's DAMN. (which, in all fairness, definitely deserved the award) or to Jay Z's 4:44 (which is his best album in years), the Album of the Year Grammy was given to Bruno Mars' study in pastiche, 24K Magic. Here's the thing. I don't outright hate Bruno Mars' music. It might be impossible to. His music is fine-tuned to be appealing to almost everyone. Bruno Mars' best songs lift their melodies, their sounds, their swagger from amazing musicians, performers, and producers: Morris Day and The Time, Bel Biv DeVoe, Teddy Riley, Jimmy Jam and Terry Lewis, and on and on. In his acceptance speech, Mars even thanked Teddy Riley, Jimmy Jam and Terry Lewis, acknowledging just where his inspiration came from. Now, there's nothing wrong with paying homage to what came before you. But what irks me about Bruno Mars is that in the end, it all somehow feels hollow and too calculated. I don't feel Mars in his music. Instead, I hear all the songs I want to hear on the radio instead. I want to hear "Poison." I want to hear "The Bird" goddamnit!
Sure, OK, it's fun. It's just fun, party music that makes people feel good. I hear that. And that gets to my second point. In this time, with everything that is happening in the world, it felt false to give a prize to album that is (to me, at least) just fun. It's telling that in an evening that saw tributes to people who were killed in the attacks in Las Vegas and Manchester, a powerful performance by Kesha, and other heavy but relevant performances, Bruno Mars choose to bound up onto the stage and say, "no more ballads!" And while hindsight (and probably Twitter) will eventually make him regret a borderline insensitive comment, it brought it home that 24K Magic is not about anything really. It's not personal in the way that 4:44 or even Lorde's Melodrama was. There is a dearth of anything remotely political, unlike DAMN. It was just…fun? And while I don't begrudge anyone from just wanting that from their music, it did seem like a lost opportunity to send a message. The two albums that arguably deserved the award the most were two albums that spoke about the vulnerability of Black men in America, and instead it went to a non-Black performer making a copy of music by Black people.
The best hip-hop releases of the month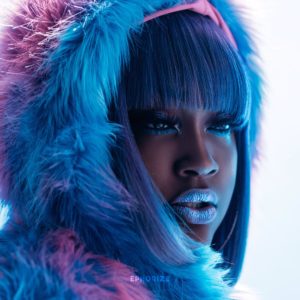 CupcakKe – Ephorize
CupcakKe is one of the most fearlessly raunchy rappers out there right now. While we're still in a moment when it's still shocking (for some) to hear women so plainly speak about their desires, CupcakKe takes the, well, cake, for her ingenious lyrics that draw gasps and literal LOLs. On her latest album, Ephorize, CupcakKe raps about sex, yes, but also about self-esteem, her desire for a genuine relationship, and LGBTQ issues. While sometimes the toggling between heavier subject matters and songs that proclaim that her "pussy is a vending machine" can be jarring, CupcakKe continues to display her flexibility, readily adapting to each track and each new instrumental style. From the New Orleans Bounce of "Duck Duck Goose" (of the aforementioned vending machine line), to Reggaeton-inflected "Crayons," and the Trap-like "Navel," CupcakKe takes it all on and confidently puts her all, spitting out rhymes aggressively with aplomb.
Listen: Spotify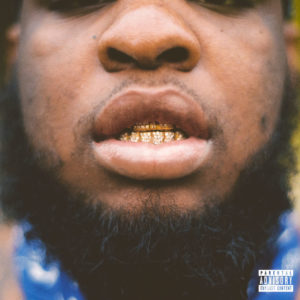 Maxo Kream – Punken
Punken is Maxo Kream's first mixtape since his 2016 arrest in a drug and money laundering sting. It's also a mixtape that takes a behind-the-scenes view of the business, if you will. Cinematic in its detail and scope, Punken is a stunning tribute to Maxo Kream as a writer. Scenarios are vivid with both the players, the settings and the feelings rendered with clarity (see the courtroom drama of "Janky" and the stability of "Grannies" especially); it's easy to close your eyes and imagine these songs as anxiety-inducing television or a movies. Loyalty runs deep throughout all of these songs, stressing the underlying sense of family within these activities—for Kream and for many like him, this community of organized crime is his family. Punken is nuanced storytelling. It's violent for sure, but Kream acknowledges that the business is not without its toll. He addresses the hurt of being kicked out of his parents' home, the stability his Grandmother provided for him, the death of his brother, the devastating effects of Hurricane Harvey. But lest one thinks that this album is too violent or a downer, Kream has managed to work with producers that add levity to his lyrics, pairing him with instrumentals that bring a diverse palette, lending striking colors to his narrative. Yes, crime and drugs and violence are bad, but they also provided him with a sense of community and family, a story much more nuanced and, even confusing, than we could ever know and Kream has managed to illustrate that better than most.
Listen: Soundcloud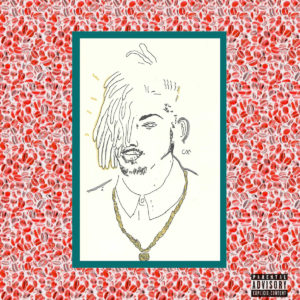 Curtis Roach – Highly Caffeinated
Curtis Roach is an 18-year old Detroit-based rapper with a deep admiration and fondness for '90s-era rap. His influences are worn right on their sleeves: the Pharcyde, De La Soul, (early, better) Common, Outkast, Tribe, Busta, and so on. There's something funny and endearing listening to someone who wasn't even alive when 3 Feet High and Rising came out and yet shows so much admiration for this era of trippy, lovey rap music. I mean, there's even shades of Digable Planets on songs like "Colored Shirts"! I almost don't want to say it, but…it's so cute! Nostalgia is dangerous territory, especially in a genre like rap where you have people who keep stanning for the '90s like no good music has ever come since. Yet Roach manages to imbue songs with enough specificity in his references to keep it from being superficial. He's a talented rapper, incredibly charismatic and thoughtful in his lyrics. He's also young. While at times I found myself growing a bit weary with the stylistic retread, I was also entertained by him and his precociousness. What will be really interesting will be what kind of music Roach will be making in 3 years, in 5 years, in 10.
Listen: Bandcamp