5 Albums That Wouldn't Exist Without Funkadelic's Maggot Brain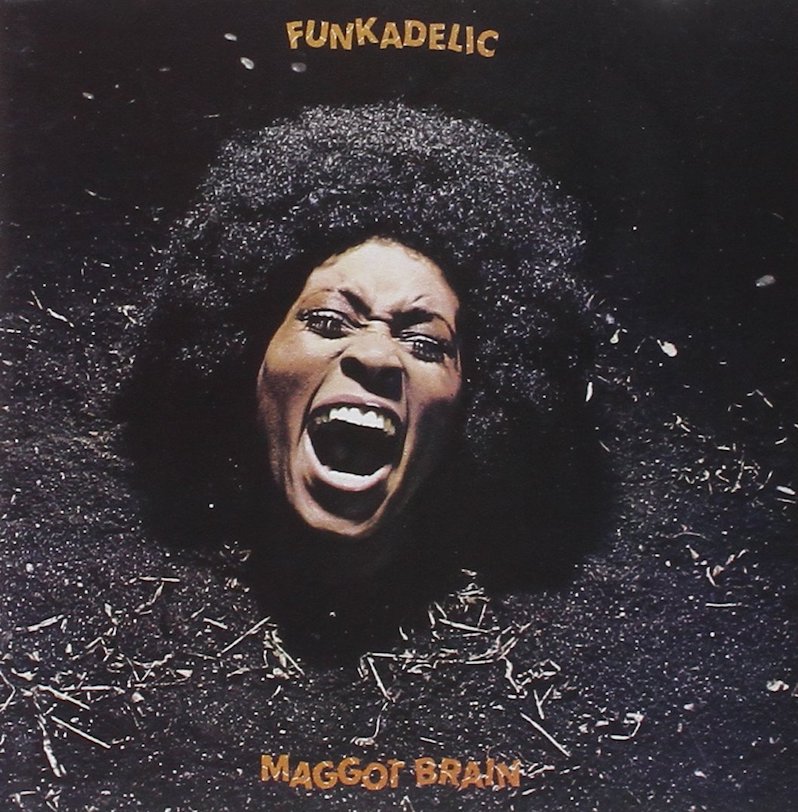 Jimi Hendrix died on September 18, 1970. Maggot Brain, the optimum amalgam of Blackness put to record, dove deeper into the pool of funk, blues, rock, gospel, metal, soul, fuzz and pop he presented to the world, maybe a bit too early for mass consumption when it arrived less than a year after Hendrix's death. Remember, Jimi Hendrix was the only artist who asked to be a part of The Harlem Cultural Festival. And he was rejected.
That's right. Granted, Hendrix would cement his legacy that same summer at Woodstock, about 100 miles away. "He got to a point where he got tired of being the freak-show darling of the industry," said Amir "Questlove" Thompson, director of Summer of Soul, the documentary about those performances at The Harlem Cultural Festival in 1969, recently in Pitchfork. "So he disbanded his group, got an all-Black group—the Band of Gypsys—and asked [the Harlem Culture Festival], 'Can we perform? We want to do a blues set.' And they said no."
George Clinton, a former doo-wop singer and hairstylist from New Jersey, and his deep bench of instrumental genius continued forth with Hendrix's Black rock dynamism, hit the hyperactive drive on Maggot Brain, released on July 12, 1971, and the whole world has been trying to catch up since.
Many years ago when I interviewed George Clinton—he told me to call him "George" and for almost two hours, I sure did—he described the early years with Funkadelic as very fertile with creativity, but at times too far out for the pedestrian listener to comprehend. Performing sometimes in sheets or just plain naked. "We were too black for white and too white for black."
And yes, that is a cherished quote Clinton has used for decades. But the onions, the swag, the transparency, behind that statement? Spot on. Funkadelic might have gotten turned down at the Harlem Cultural Festival too.
The brainchild of George Clinton, Funkadelic was the wildest concoction of a punk DIY ethos and rebel attitude that an all-black rock band had ever showcased in 1971. And possibly still today. While they kindly borrowed from the blues, funk ("the blues sped up" according to Clinton), psychedelic rock, and gospel. The concoction presents itself as this unparalleled "otherness." A state that is identifiable, but indescribable. During the Parliament-Funkadelic revival in the '90s, spurred by Clinton allowing hip-hop to sample the discography for free, knowing it would revive interest in the original catalogue, that band would do mini-tributes during those two-to-four-hour concert performances. When the band would perform a three-song tribute to Jimi Hendrix, The Ohio Players, The Isley Brothers, Earth Wind and Fire (and mind you in between tributes the musicians are switching instruments) there is no greater statement of mastery. Maggot Brain cracked that chamber open.
Here are some albums that owe a debt to that all encompassing 50 year old slice of wizard-like sorcery.
---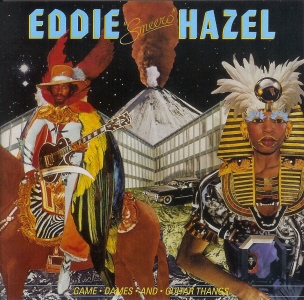 Eddie Hazel – Game, Dames and Guitar Thangs

It's Eddie Hazel's solo on "Maggot Brain" that gets stuck in everybody's acid-fried dreams. It's the start of the whole damn thing. On his only solo record, Game, Dames and Guitar Thangs, we get genius in a bottle a couple of times. In the haunting funk vamp of "Frantic Moment," where vocals accompany his guitar lyricism, you feel him talk about messing up, pleading his case, wailing, and weeping on the funk. On the Beatles cover, "I Want You (She's So Heavy)", that feels L.A.-baked in the sun production-wise, Hazel gets to chew, feature, solo, grind and let fools know whose name is on the album cover. "What About It?" does give the uptick if Hendrix was alive and wanted to rip and riff with a band that grooves. But it's "California Dreaming" where Hazel lets it fly with no net. He hangs out, gives off those vibes, teetering from funk to blues and back via a delay pedal, kissing a comet riding across the universe. He's back in Maggot Brain form, and we shake our heads knowing we have so little from a true genius, possibly the torch-bearer for Hendrix. Eaten and consumed by the '70s.
---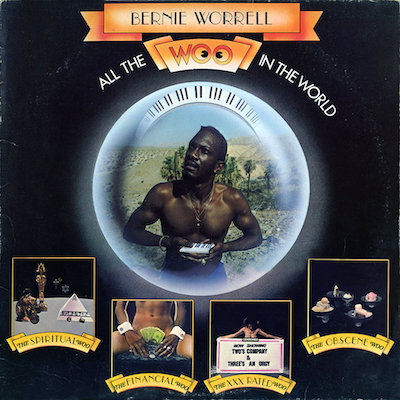 Bernie Worrell – All the Woo in the World
"Bernie is an intuitive musician," remarked Grammy award-winning producer and friend Bill Laswell in an interview I did with him in 2016 before Worrell's passing. "He's spaced out. He doesn't really know where he is most of the time, but when he sits down to play, it's a whole different thing." Heavily sought after by collectors, All The Woo In The World is an essential funk album by an artist who left a legacy as big as his career. Originally released on Arista Records in 1978, it was thought to possibly be a cast-off Parliament-Funkadelic record that just happened to bear Bernie Worrell's name, giving him a long-overdue debut release—which is not necessarily a bad thing.
Trust, anything from that mighty concentration of musical wizards is always welcomed and ready to be consumed by all tiers of fans. All the Parliament-Funkadelic players are heard and credited here. Ken Tucker of Rolling Stone took the bait in 1979: "And it's disco of the highest sort—passionate, varied and very clever—reaching its peak in the epic "Insurance Man for the Funk," one of the most attractive metaphors George Clinton has yet yielded. As the synthesizer burbles amiably in the background and bassist Bootsy Collin's mumbles about "Leroy's of London," Bernie Worrell observes to his beloved: "You sure need some insurance on all you got there. He is one convincing salesman."
However, to ignore the intricate strings, layered vocal passages, and bass playing cool running beneath the vocal directives of Worrell on the mid-tempo strut of "Woo Together" is criminal. That introduction is a sneaky preface to the elongated full-on Worrell showcase on "I'll Be With You." It's an extended listen so we get to really understand the genius behind all his legendary keyboard-driven excursions. Here, we get to have 2 to 3 minutes of Worrell just running…lording jazz, R&B and classical phrasing on an acoustic piano. Proving again that technology is merely an enhancer. Talent is always the first innovator.
---
Yves Tumor – Heaven to a Tortured Mind
Take the first 42 seconds of "Gospel For a New Century," rock out to the ginormous beat, and you are consuming a Gen-Z polymath musician casting P-Funk-meets-Hendrix Godzilla fire-breathing horns down main street announcing there is a new freak flag about to unfurl. This is all before one damn note is sung, screeched, bellowed or hummed. Yves Tumor made a searing rock-goth record with MPC-2000 beats, in the same year Eddie Van Halen took his last '80s guitar solo. That's time once again slipping into the future. "Medicine Burn" turns up the chaos swirling the guitars, bass-drum hits, and slithery bass pattern. We get into "Kerosene!" and the ballad meets red hot guitar riff tricks, presenting the fire and brimstone Tumor always alludes to whenever they appear.
But again this plurality in sound comes back with "Hasdallen Lights" and "Asteroid Blues," two delightfully unexpected instrumentals, change the tenor of the release. On these beat-driven hang-out sessions, it's the funk baby—strategically placed midway through and toward the end—and they yearn for beat head attention. Both cuts, stand-out examples of layered orchestration, are devoted rhythmic narratives that offer a winning lane of swing. "Asteroid Blues," which jiggles along, posing like a fully equipped Tame Impala cast-off, with a nasty half-time breakdown too? Shit. Tumor carries that freak flag high into the hereafter.
---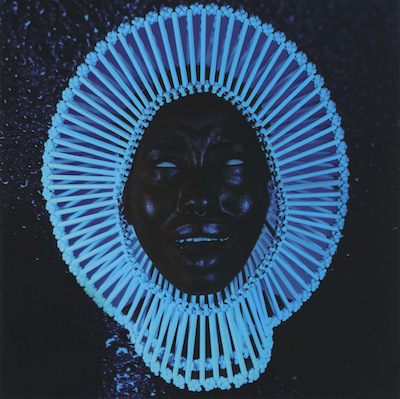 Childish Gambino – "Awaken My Love!"
With "Awaken, My Love!", Childish Gambino made an 11-track pivot move and clean break from his musical contemporaries and earlier releases. It's a salute-driven, risk versus reward package that pulls inspiration from prog-rock churchy soul genius of early 1970s black music, without committing fraud. Produced by frequent musical collaborator, Ludwig Göransson, this is a dense sonic palette that oozes in celebration of a musical era gone by.
The lead song," Me and Your Mama" is a three-piece suite that arrives as a lullaby (equipped with finger snaps and music box eloquence) and proceeds to embody the funky prog-rock spirit of Funkadelic. With scratchy Eddie Hazel guitar swag and full-on choir support in tow. Glover blows and screeches in vintage Big Top, George Clinton form. And then the song exits with somber electric organ phrasing and muddy, delayed drum hits. Like the runoff from a forgotten Hawkwind ballad.
"Riot" is a two-minute masterpiece that imagines an Isley Brothers/Funkadelic/ Sly and The Family Stone collaboration that never happened. Sunkissed chuggy bliss, generating those vibes from on high, still riding Eddie Hazel's acid-cloud. "Redbone," a funk ballad that has Glover flexing his upper register pipes, eschews to channel juice from the Bootsy Collins bass ballad "I'd Rather Be With You." Stealing from all the masters here, heavily, Glover still makes something wholly his own. A classic that the past, present, and future can claim and get lifted by.
---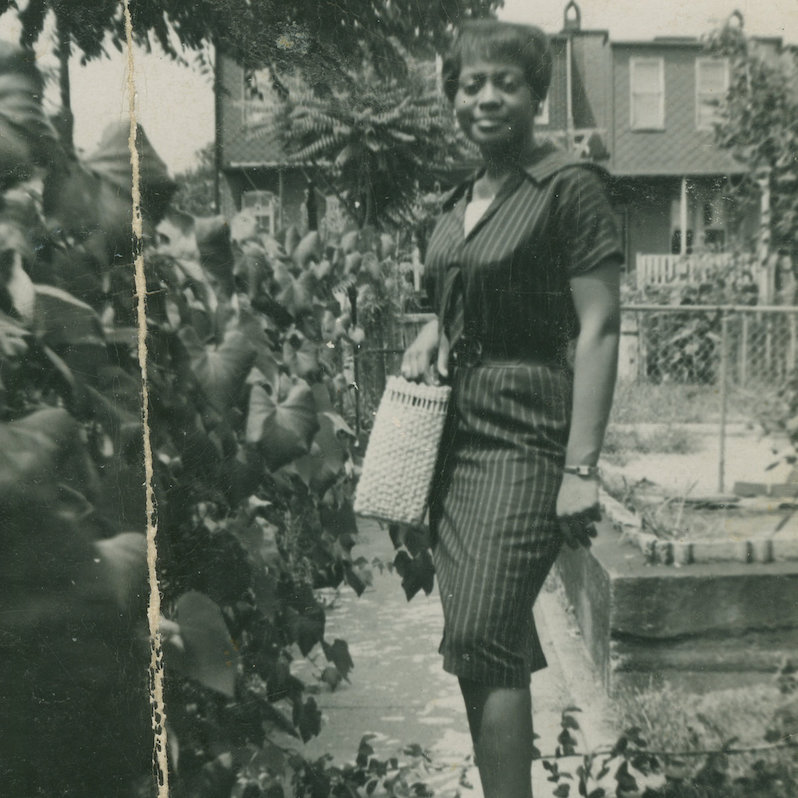 Jeff Parker – Suite For Max Brown
It seems like everywhere—and I do mean everywhere—Jeff Parker shows up and plays his guitar, he wields some cosmic blues fusion transference that scrambles passwords and resets minds. David Bowie tribute records, Doug Stuart a.k.a. Dougie Stu's brilliant and kinda slept-on record from last year, Parker keeps killing it. The concepts which evolved into Suite For Max Brown, the prolific guitarists' tribute to his mother, were engineered during his fall 2018 residency at the Headlands Center for the Arts in Sausalito. Parker, a member of Chicago-based experimental outfits Tortoise, Isotope 217, and the recently reunited Chicago Underground Quartet, juggles modernity with antiquated forms of what Miles Davis once called social music: Presenting a 21st century Romare Bearden-type jazz collage IRL.
On "After The Rain," he fills the tone so full, and yes it's a John Coltrane cover, but it's Sonny Sharrock ambient too. At the same time, there's an Eddie Hazel cry in Brown's tone. Completely different guitar styles, but that cry, that vibration is deep in the buttermilk. Fills you up and exits through the eyelids in the same setting.
---
Support our Site—Subscribe to Our Patreon: Become one of our monthly patrons and help support an independent media resource while gaining access to exclusive content, shirts, playlists, mixtapes and more.
John-Paul Shiver
John-Paul Shiver has been contributing to Treble since 2018. His work as an experienced music journalist and pop culture commentator has appeared in The Wire, 48 Hills, Resident Advisor, SF Weekly, Bandcamp Daily, PulpLab, AFROPUNK and Drowned In Sound.