6 New Metal Albums That Make Feeling Bad Feel Good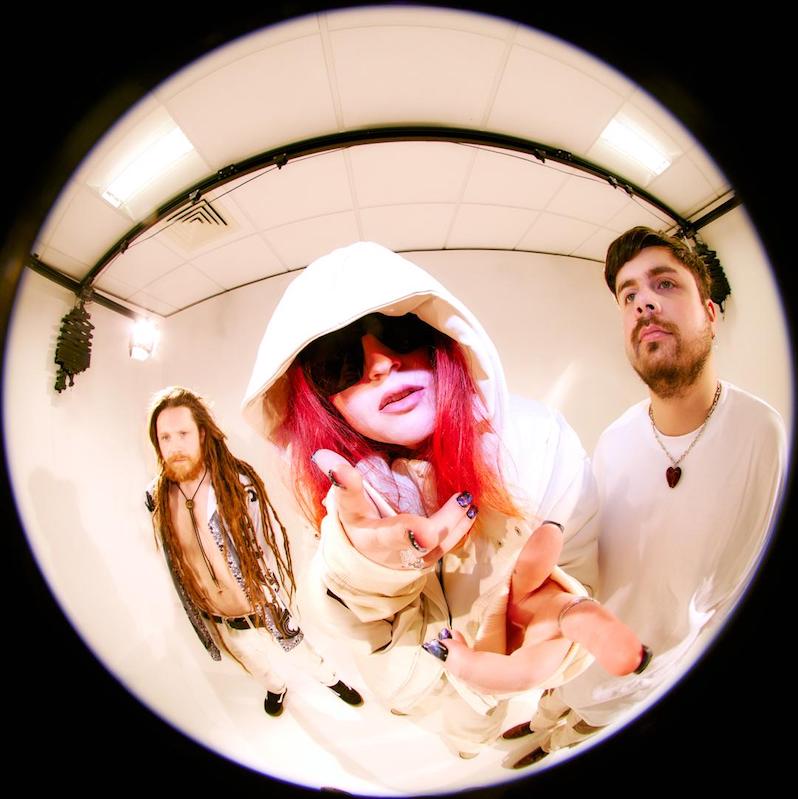 Is it just me or does everything kind of suck right now? Not music, which is always a source of hope and creative nourishment (even in a lackluster year, which this is not, in my opinion), but everything else. Last week we experienced the hottest days on record on earth. Period. Every journalistic outlet and every online community is being stripped for parts and made infinitely shittier by billionaires who have nothing better to do than hoard whatever wealth is left to scrape into the barrel. Every consumer product has been made into a film for us to know the story behind the consumer product, and AI is accelerating the enshittification. (Which I recently touched upon when writing about Boards of Canada.)
I mean, it sucks, right?
Now, look, I'm not saying we're in a worse place now than the 1700s or the Dark Ages or anything, for a long and obvious list of reasons. But a lot of things that we once enjoyed or took for granted are being made worse, and that feels bad! We don't have to accept this as a permanent state of being, of course, but for the time being there's no getting around the fact that things just feel a little bit shittier globally right now and we all gotta get through it somehow.
My prescription: Lean into it. Last month I gave you a roundup of perfect summer metal rippers, which you should absolutely keep around to balance out the bummer, but this month it's the complete opposite. Six albums that dare to dig deeper into that misery and malaise, sometimes for the sake of catharsis, sometimes to scream out the agony, and sometimes to find something more hopeful in the process.
---
The Mosaic Window – Plight of Acceptance
A handful of us on Treble's contributor Slack channel had a brief chat about what makes a good black metal entry point for non-black metal listeners, spurred in part by a list published elsewhere that had some, we'll say, odd choices. That's always a difficult question to answer, because the temptation is to point to either something new and accessible or old and highly influential. But while Los Angeles' The Mosaic Window are a relatively new entity, having debuted in 2021 with Hollow, on its excellent follow-up they possess exactly the qualities of what makes black metal worth delving into: razor-sharp guitar riffs, blistering intensity, an unceasing pall of darkness and more than a trace of danger. But what puts The Mosaic Window's take on black metal on a higher tier is Andrew Steven Brown's unique ability to craft spectacular melodies from candelabras and cobwebs, illuminating the crypt with songwriting that's more haunting than haunted. (Self-released)
---
Chained to the Bottom of the Ocean – Obsession Destruction
Massachusetts' Chained to the Bottom of the Ocean are named after a Thou song, so naturally I couldn't resist. And the influence of that great Louisiana metal band, a group we love so much around these parts that we've dubbed them certified Treble-core, is notable in that the band are guided by a similar juxtaposition of slow-churning heft and agony. But the ratio of groove to melancholy is a little bit higher with Chained, nodding as much to earlier progenitors of bayou sludge (even though CTTBOTO aren't, themselves, a New Orleans band—or even a southern band). It takes only one glance at the tracklist to know they're drinking from a similar well of misery ("Every Day a Weeping Curse," "The Gates Have Closed and They Will Never Open"), but when the band picks up some steam—as on the sludge-swing of "Hole In My Head" or the shrieking, hard-driving epic "Ten Thousand Years of Unending Failure"—they're an unstoppable force. (Self-released)
---
Torture Rack – Primeval Onslaught
Portland's Torture Rack are a meat-and-potatoes death metal band, which means that they specialize in the kind of feeling bad that always feels good. None of which is meant as a slight—this kind of murky, guttural, threatened-with-comically-vile-forms-of-pain death metal is the kind of thing that never fails to scratch a particular itch. The members of the group also play in Cemetery Lust, Nekro Drunkz and Witch Vomit, and there's a particular kind of stank and sleaze to what they do that such a pedigree would readily suggest. But damn if it doesn't absolutely rule—once the band gets to carving out that ugly-face groove on "Descent to Infernal Chasms," I'm ready to start the whole listening experience back from the beginning to go back to dragging myself through 26 minutes of filth. (20 Buck Spin)
Buy: Merchbar (vinyl)
---
Saturnus – The Storm Within
Admittedly, one can all too easily get a case of genre whiplash going from the sun's-out-guns-out rippers of last month's summer riffs roundup to the ornate gothic death-doom of a group like Saturnus. The Danish legends have been churning out gorgeously gutting slabs of sorrow since the '90s, perhaps lesser publicized but similarly celebrated peers of the likes of My Dying Bride and Katatonia. The gaps between their albums have continued to grow since then, but their first album in a decade, The Storm Within, retains all of the band's immensity and introspective torment, juxtaposing moments of spoken-word drama with majestic, melodic riffs. And that latter aspect is what largely sets the band apart with songs like "The Calling" showcasing their commitment to the kind of melody that somehow feels right on a hot summer night drive to nowhere in particular just as much as it does in your chamber of misery, or wherever you prefer to play this kind of soaring, sad-guy metal. (Prophecy)
Buy: Merchbar (vinyl)
---
Thantifaxath – Hive Mind Narcosis
Canadian duo Thantifaxath left a smoldering crater of an impact with the release of their 2014 debut Sacred White Noise, a labyrinthine and harrowing set of progressive black metal that showcased their penchant for dissonance as much as unpredictable musical paths. It's follow-up, arriving nine years later, is an even more breathtaking display of nightmarish dexterity, a gauntlet of menace and fury, opening with the King Crimson-like intricacy of "Solar Witch" before committing fully to the hellish eruption. Given how strong a start the band had, Hive Mind Narcosis feels less like a breakthrough than a reaffirmation that they're one of the best metal bands in North America, with captivatingly abrasive and climactic compositions like "Burning Kingdom of Now" confirming that one need not hesitate in mentioning them alongside greats like Krallice and Oranssi Pazuzu. I don't say this very often, so savor it now: An absolute triumph. (Dark Descent)
Buy: Merchbar (vinyl)
---
Pupil Slicer – Blossom
It would feel like a mistake to let this best-metal monthly roundup end with a hopeless echo into the abyss, and so I offer a closing selection that offers something more than fear and despair. Pupil Slicer's sophomore album Blossom is a sci-fi/horror concept album that intertwines Kate Davies' own personal experiences with a dystopian narrative of becoming trapped in cycles of destruction. Paired with the group's continuously evolving mathcore—which here incorporates elements of industrial, art-rock and dream pop—it's a breathtaking and adrenaline-fueled journey into deepest space and the subconscious. Yet even through the various horrors it conjures, it reaches toward hope and new beginnings, with a beacon of light shining through the oppressive darkness. (Prosthetic)
Buy: Merchbar (vinyl)
---
Treble is supported by its patrons. Become a member of our Patreon, get access to subscriber benefits, and help an independent media outlet continue delivering articles like these.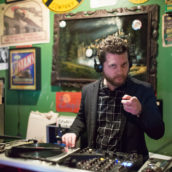 Jeff Terich
Jeff Terich is the founder and editor of Treble. He's been writing about music for 20 years and has been published at American Songwriter, Bandcamp Daily, Reverb, Spin, Stereogum, uDiscoverMusic, VinylMePlease and some others that he's forgetting right now. He's still not tired of it.