6 of the Best Metal Debut Albums of 2023 So Far
Math Erao
I'm always finding a new metal band I love, only to discover that they've been around a lot longer than I realize. (Have you heard of this band Metallica? They're pretty good!) I jest, but given how much (asinine) discussion there's been about industry plants of late, it's made me think about how in metal, it usually takes everyone a while to get caught up with a band. Unless you're within three degrees of Slipknot, there's generally not much in the way of fame and fortune to be had in the relentless grind of being in an underground metal band. Every now and then a band is lucky to build up buzz on the basis of a demo or a debut EP, and there's a few bands I wrote about who've done just that. But the ascent of a metal band is typically more gradual; as Mike Scheidt of Yob told me back in 2018, the biggest change they experienced in 20 years as a band is that after a lot of hard work, "people are listening."
When I'm lucky enough to get in on the ground floor, however, I can't help but want to evangelize those up-and-coming bands to everyone willing to listen. This month, I'm celebrating some of the best metal debut albums of 2023, most of which were released in just the last month or two. Stoner metal, black metal, prog metal—there's a lot represented here, and from a thrilling and diverse batch of bands that have me excited for the second half of the year (which we're already well into—time marches on). Metal also has a long history of one-and-done bands that drop one classic before making their exit, but I have a good feeling about this half-dozen, and I can't wait to hear even more of what they have to offer.
---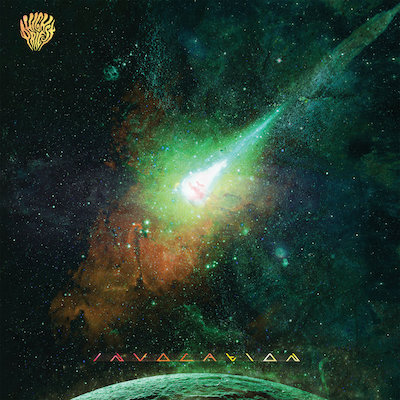 High Priest – Invocation
High Priest's name and choice of guitar tone are all anyone needs to conclude that they're in fact a stoner metal band, and they're not not a stoner metal band. But they're also a stoner metal band in the same way that Elder or early Baroness is—smoke 'em if you got 'em, but don't sell their more playfully exploratory or progressive tendencies short. Invocation sets the bar high for the Chicago group, whose rollicking and riff-driven sound maintains a spectacular balance of driving immediacy and otherworldly psychedelia. "Ceremony" is a prime example of the latter, a heady grunge vortex that channels Alice In Chains' Dirt through a thick haze of smoke. And while the defining element of Invocation is its righteous swirl of guitar, Justin Pence proves himself one hell of a belter, with a vocal performance that eschews the usual monotone growl in favor of a truly heroic delivery. If this is where stoner metal is headed, I'm all too thrilled to follow. (Magnetic Eye)
Listen/Buy: Bandcamp | Merchbar (vinyl)
---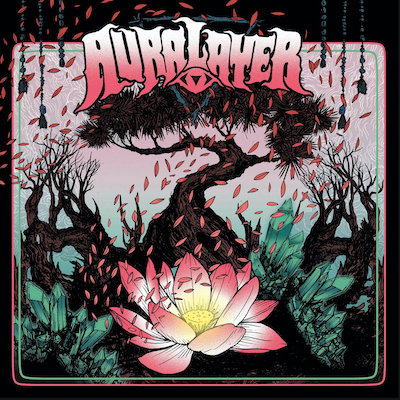 Auralayer – Thousand Petals
More stoner metal? It's true! Auralayer are fun as hell, and heavier than you might expect. On the opening track of their debut Thousand Petals, "The Lake," the South Carolina group pair the groove of Kyuss with the bludgeoning tone of Bolt Thrower, the combination of such elements being righteous enough on their own (and occasionally reminds me of the late, great Kylesa). I could take an album that stacked up nine permutations of a song like "The Lake" in a row, and I would be more than happy with that—hell, a lot of heavy albums I like very much don't have an opening track nearly as brawny and badass as that one. But Auralayer showcase a great deal of versatility throughout the album, offering up hook-laden psych-rock in "Shelf Black," bluesy doom in "Peacemonger," and even a little jam sesh freakout on closer "Monstrum." A testament to the satisfaction of a great fucking riff. (King Volume)
Listen/Buy: Bandcamp | Amazon (vinyl)
---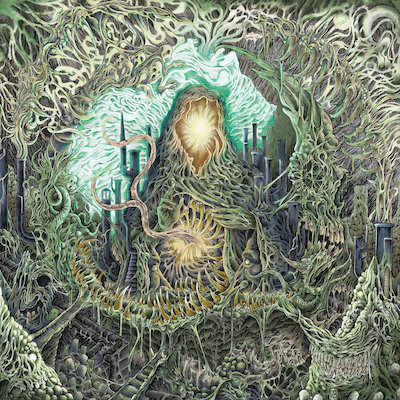 Claustrum – Claustrum
The self-titled debut by Italian deathmongers Claustrum comes in the kind of package that seems specifically designed to appeal to a listener like me: urgent, churning, a little bit otherworldly, cover art featuring some kind of supernatural space wizard framed by wiggling tentacles, and at 28 minutes, concise! But let me be clear on this: I'd easily take another half hour of the murk and mayhem the group kicks up, which is both efficient and explosive, but on moments like "Desire of Death (Nuclear Death)", steeped in atmospheric doom and gothic ethereality. In fact, with only seven tracks, one of them an intro, you could reasonably make the argument that this is an EP, though that hardly matters. In less than 30 minutes, Claustrum come crashing down to earth like a bolt of lightning, delivering their artful wreckage before disappearing back into the cosmos. (Avantgarde)
Listen/Buy: Bandcamp | Merchbar (vinyl)
---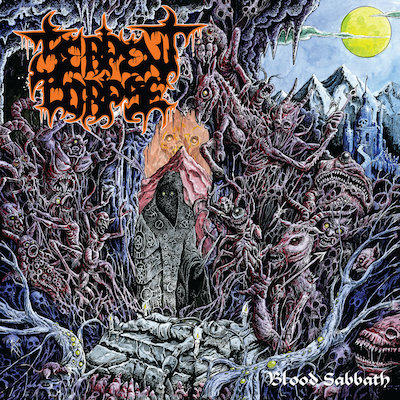 Serpent Corpse – Blood Sabbath
At least the second Serpent band I've included on this page in the past six months, Serpent Corpse hail from Canada with a crusty, death metal sound steeped in Swiss thrash of years past—by which I mean Celtic Frost. (Though I'm just putting it out there, if any newer, younger bands feel like borrowing liberally from Coroner, I'm all for it.) The band's first full-length, Blood Sabbath is raw and murky, the group's sandpaper-edged riffs soaked in To Mega Therion guitar tone and a few layers of grime to ensure a consistent shade of filth. But Serpent Corpse absolutely cook when working a hybrid of vintage death metal and d-beat gallop, like on the epic, muscular "Land of Rot and Misfortune," which showcases the strength of their songwriting as well as their admirable adherence to aesthetic nastiness. (Temple of Mystery)
Listen/Buy: Bandcamp
---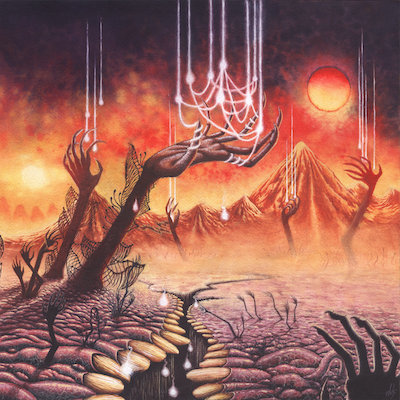 Fleshvessel – Yearning: Promethean Fates Sealed
Well, damn. Upon my first listen of Yearning: Promethean Fates Sealed, I assumed I had listened to somewhere between six and nine songs when I took a look back at my progress, only to find out I had heard one and a half songs and two interludes. Those songs are more like suites, mind you—10-plus minute progressive metal monoliths, gilded with elements of jazz, art-rock, the most technical and weird edges of death metal, and chamber music. There are pianos, flutes, jaw harp, trumpet, clarinet and ocarina—this isn't an album, it's an odyssey through vast spectrums of sound. And I might remind you, this is a debut album. One that follows an excellent EP in 2020's Bile of Man Reborn. Nonetheless, Chicago's Fleshvessel are creating something elaborate and awe-inspiring, not unlike Archspire's fantastic offering last year. But instead of a cabaret-metal operetta about how much capitalism sucks (which is always a worthwhile venture), Fleshvessel offer a surrealist metal symphony about humanity's struggle against itself. To look at it one way, an album like this requires a certain level of time and attention to be able to take in its myriad details; put another way, the fun of an album like this is getting to experience it time and again, finding something new to uncover each time. (I, Voidhanger)
Listen/Buy: Bandcamp
---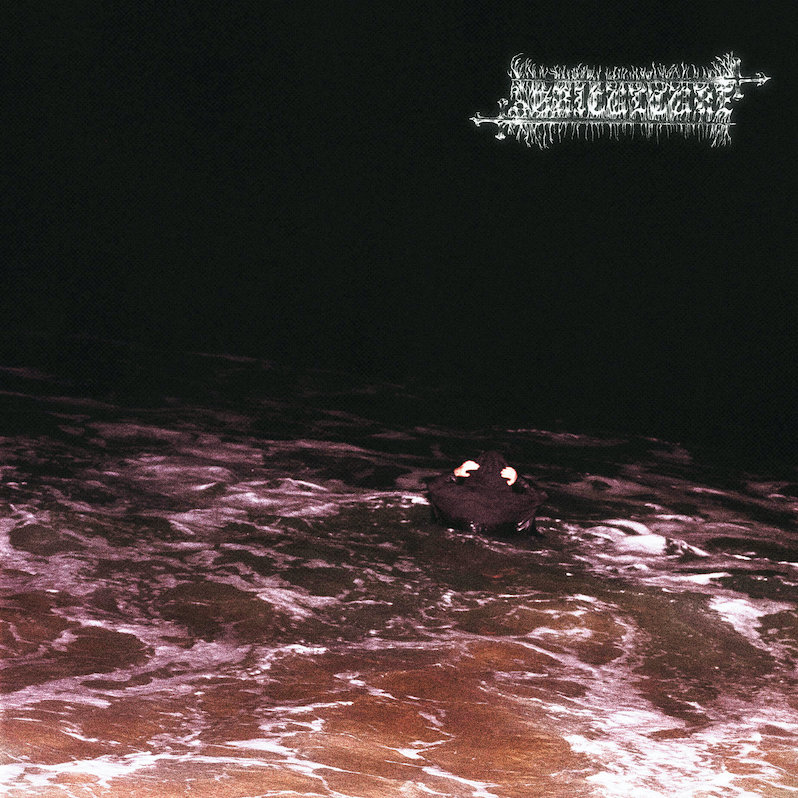 Agriculture – Agriculture
In our review of Agriculture's self-titled album, Langdon Hickman drew comparisons between the band and their transcendent predecessors, Liturgy and Deafheaven. Both are apt to a degree—the Los Angeles group make black metal the foundation for something that feels more flexible and ecstatic than simply conjuring up evil through sound. Agriculture's form of black metal is an emotional purge, but there's a great deal of beauty and light within it, occasional clean vocals and saxophone, and a melodic sensibility that aims for beauty and majesty as much as visceral power (see opener "The Glory of the Ocean," for instance). I'm always in awe of metal albums that actually move me in more than a physical sense, and Agriculture's debut is exactly the kind of jolt to the soul that I needed. (Flenser)
Listen/Buy: Bandcamp | Merchbar (vinyl)
---
Treble is supported by its patrons. Become a member of our Patreon, get access to subscriber benefits, and help an independent media outlet continue delivering articles like these.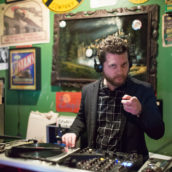 Jeff Terich
Jeff Terich is the founder and editor of Treble. He's been writing about music for 20 years and has been published at American Songwriter, Bandcamp Daily, Reverb, Spin, Stereogum, uDiscoverMusic, VinylMePlease and some others that he's forgetting right now. He's still not tired of it.