Guided by Voices break up again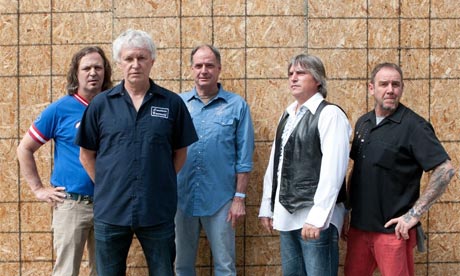 Guided by Voices have broken up. For the second time, that is. A post on the band's website reads:
Guided By Voices has come to an end. With 4 years of great shows and six killer albums, it was a hell of a comeback run. The remaining shows in the next two months are unfortunately canceled. Our sincere apologies to those that have purchased tickets and made travel plans. Thanks to everyone who has supported GBV.
The band had tour dates scheduled through November, according to the post cited above, refunds are available for those cancelled shows.
It's quite possible that this break up follows some inner turmoil involving drummer Kevin Fennell attempting to sell his drum set used for several Guided By Voices records and tours.
To commemorate the band's contributions to the musical universe, check out this overview of GBV's catalog we published a few years back.