Beginner's Guide: Aphex Twin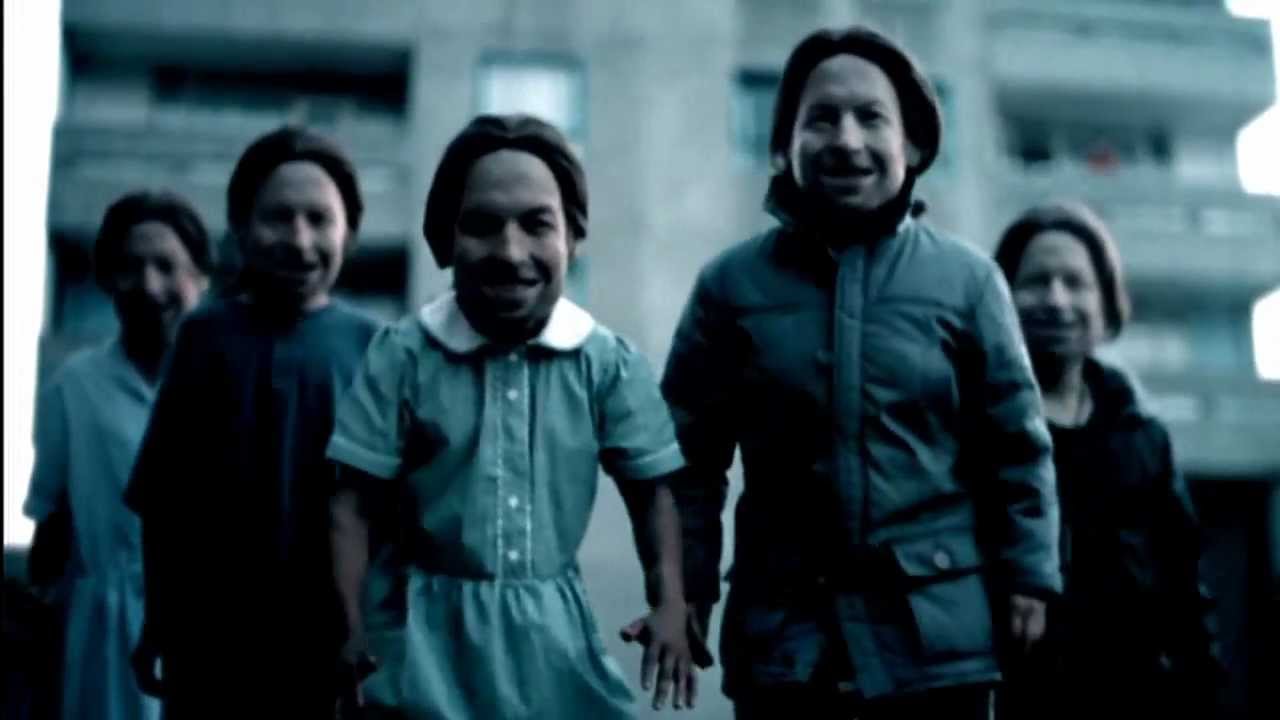 Anyone who ever said that nobody buys albums anymore probably didn't account for independently wealthy IDM nerds. Two weeks ago, Markus "Notch" Persson — the creator of Minecraft (which in turn produced one of my favorite not-so-viral videos) — bought a test pressing of an ultra-rare unreleased Aphex Twin album under the title Caustic Window, for an eye-popping $46,000. That's a lot of scratch for some glitch.
The price isn't so strange, given the overall rarity of the album, demand for it, and the buyer's deep pockets. But aside from a few reissues, a remix album, and a nostalgia piece here and there, that's actually the biggest news we've heard from Aphex Twin since 2004. And here's the irony: This high-priced ultra-rare slab of vinyl? It's 20 years old. But there's actually more to it than that; the album was auctioned off for charity after the music was made available to fans digitally through a crowd-funding campaign with Aphex Twin, a.k.a. Richard D. James' consent.
James has supposedly recorded at least six albums since then, which may or may not ever surface — at least through any conventional means. And while that certainly puts fans on edge a bit, the flipside is that James has already released so much material, and much of it quite diverse. He technically has only released five studio albums as Aphex Twin, though he has almost twice as many EPs, some compilations and singles. Then there are his aliases: Caustic Window, Polygon Window and Mike Paradinas (μ-Ziq) collaboration Mike & Rich, which each have one studio album and several EPs each. And lastly, AFX, which has almost as long a discography as Aphex Twin itself.
Mind you, this is music all being made by the same eccentric British electronic producer, though it's all pretty different when you get down to it. His AFX work skews closer to techno. His ambient work is sometimes ambient and sometimes not. He can create sounds that are alternately pretty and twisted. He's a jokester, he's a genius, and most of all, an enigma. So, consider this Aphex Twin beginners guide a public service announcement on how best to tackle his music, in five easy steps.
---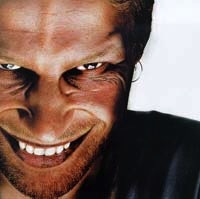 Richard D. James Album
(Warp; 1996)
I have a tendency to take the autobiographical route with Beginner's Guides, and it hasn't failed me yet. That's not going to change here; my first Aphex Twin album was 1997's Richard D. James album, which I — like quite a few other teenagers in the '90s, I'd bet — picked up during a two- to three-year binge on big-beat and techno that was really fun at first but in the end left me feeling like Bart and Milhouse after a Squishee bender. I didn't join the Junior Campers, but I did kind of scratch my head after noticing all the CDs by Propellerheads, Fatboy Slim, Wiseguys and Lo-Fidelity Allstars in my collection. That wasn't the case with Richard D. James, though. In fact, it's kind of funny; at first I didn't really get it. There's so much weird shit happening at any given time — melodies wobbling, beats sputtering, and the general feeling that everything is basically breaking — that it's not always easy to keep up. But here's the secret about Aphex Twin that his complex, home-made robot parades do a pretty good job of masking: He writes some damn catchy tunes. Sure, they twitch and shake and don't repeat themselves that much (which definitely sets them apart from a lot of electronic music), but there are some rock-solid, even beautiful melodies in there. The highlights are many, from the beautiful flume ride of "4" to the dancefloor glitch exercise of "Cornish Acid," and the peculiar IDM beauty of "Yellow Calx." And just when you feel as if you start to get James, he unleashes something like U.S. bonus track "Milkman," which climaxes with a recitation of the line "I would like some milk from the milkman's wife's tits." That weird bastard. And yet, 17 years later, I'm still finding new things to love about this album.
---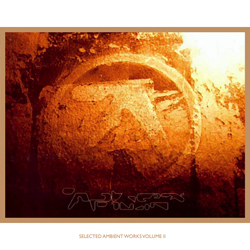 Selected Ambient Works Vol. 2
(Warp; 1994)
If Richard D. James Album is Aphex Twin's most accessible release, then Selected Ambient Works Vol. 2 is his best. The second in a series of epic releases by James dubbed "ambient," this is the one that's actually ambient — two discs worth of it, in fact. Equally inspired by the likes of Brian Eno, Tangerine Dream and horror film fodder, SAW2 is at once James' prettiest album and his most unsettling. Where the boinks and baubles of an album like I Care Because You Do lend his music a more playful sensibility, here it's all stripped away for James to hone in on textures and tones that are stunningly evocative, and often a lot more intense than you might expect. The tracks are all indicated with pie-piece shaped images rather than names, but the images are easy enough to decode ("Grass," "Curtains"). The pieces themselves are oblique and challenging, however, and extraordinarily minimal. "Rhubarb" is beautiful in its womb-like warmth, whereas "Grass" feels like a slow, quiet walk through a deserted, apocalyptic wasteland. Not that James doesn't get just a little bit playful here as well, in the most twisted of ways, like the nightmarish Jack-in-the-Box repetition of "Curtains," or the slow-mo jungle chase of "Window Sill." If ambient music is about creating mood, then Selected Ambient Works Vol. 2 is an unqualified success; never has an album of gentle, mostly beatless music been so masterful at screwing with one's emotional state.
---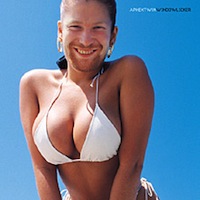 Windowlicker
(Warp; 1999)
In the late '90s, Richard James did some pretty weird shit — and by that, I mean potentially the most accessible songs he ever recorded, which also happen to be really bizarre. In 1997, he released the Come to Daddy EP, whose title track was a menacing industrial throb with a terrifying video to match. The chorus? "I will eat your soul!" Damn, Richie! Its follow-up single, "Windowlicker," was a step in an entirely different direction, essentially a mega-catchy IDM chop-up of porno funk. And damn if it's not absolutely delightful in Aphex Twin's own strangely fascinating way. For longtime fans, this must have seemed utterly baffling at the time, especially given its video — almost as disturbing as "Come To Daddy"'s — which featured James' ominous grin slapped onto buxom models' bodies. (Shudder.) Its b-sides are worth the price of admission, from the second, unpronounceable track's manic beat anarchy to the twinkling music-box melody of "Nannou." Neither competes with the A-side, however, which remains a work of disturbed genius.
---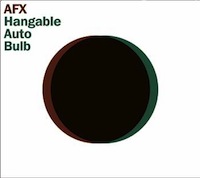 Hangable Auto Bulb (AFX)
(Warp; 2005)
Echoing IDM beats, warm synth tones, odd anagrams and spoonerisms, a child saying "mashed potatoes" — yep, this is indeed the twisted work of one Richard D. James. A compilation of two EPs released under his AFX alias, Hangable Auto Bulb is Richard James at his drill-and-bass-iest. Much like his contemporary Tom Jenkinson, a.k.a. Squarepusher, James pushes his beats into BPMs that go way off the charts. And yet, there's a sense of melody here that's unusually accessible for Aphex Twin. The title track and "Laughable Butane Bob" are pretty much jams — the kind of tracks you can drop into a DJ set without too many people on the dancefloor asking what the hell just happened. But the closing pair of tracks, "Every Day" and "Arched Maid via RDJ" are the strongest of the eight by far. The former's synth assault throbs and jabs with high-energy pop intensity, while the latter is a mind- and pitch-bending work of hypnotic melody. Though Aphex Twin never recorded any jungle proper, he kind of messed around and improved it with a few strokes of his sampler.
---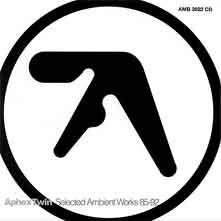 Selected Ambient Works 85-92
(R&S; 1992)
Fanatics might argue with this placement; this isn't the fifth best Aphex Twin release, but rather the fifth you should listen to in a sequence. For Aphex Twin, it's hard for me to recommend the most straightforward thing he ever released. Also, the title is misleading; this isn't so much an ambient record as a streamlined IDM piece, or rather minimal techno. Listening to Selected Ambient Works 85-92 is not unlike listening to some of the more recent albums by The Field. That is, of course, something I wholeheartedly endorse. It's almost startling how accessible and dance-friendly tracks like "Xtal" or "Pulsewidth" are; this is the rare Aphex Twin album you could spin front to back in a trendy club and it pretty much works. Not that you'd ever do that, but you could is all I'm saying. Anyhow, this is regarded as a classic album for good reason, but it's also one of the most muted in the catalog, and for that matter, not really ambient. Starting here might give you the wrong idea, but easing into it after some of Aphex Twin's more schizo releases will most definitely hit the spot.
Also recommended: For reasons I don't entirely understand, James' last proper album, Drukqs, got mixed reviews. That being said, it's a work that takes a little time to soak in, and once you properly absorb its complex webs of melody and beats, it's quite stunning. I'm just a hair's breadth away from calling it essential, but it's at the very least highly recommended. Similarly, I Care Because You Do is an excellent record that just happens to be sandwiched between Aphex Twin's two best releases, so it tends to be overshadowed a bit. It shouldn't be; with tracks like the distorted pulse of "Ventolin," it's a highly entertaining and fun listen.
Advanced listening: Given how frequently it got MTV traffic, how straightforward its melody and rhythm are, and how gnarly/intense the whole thing is, Come to Daddy is kind of a freak release in Aphex Twin's discography, even if his oeuvre is pretty freakish in general. Don't get me wrong — I like Come to Daddy. It's an EP with both a killer title track and some great b-sides and mixes. But it's also fairly unusual. You get the sense that James was trolling Marilyn Manson listeners, and in the process released a track better than anything Marilyn Manson ever recorded. So, kudos to him for that. But while I tip my hat to Come to Daddy, I'd still put this a bit deeper on the must-listen list.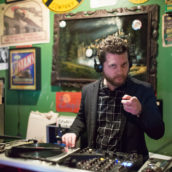 Jeff Terich
Jeff Terich is the founder and editor of Treble. He's been writing about music for 20 years and has been published at American Songwriter, Bandcamp Daily, Reverb, Spin, Stereogum, uDiscoverMusic, VinylMePlease and some others that he's forgetting right now. He's still not tired of it.