The 90 Minute Guide: Death Cab For Cutie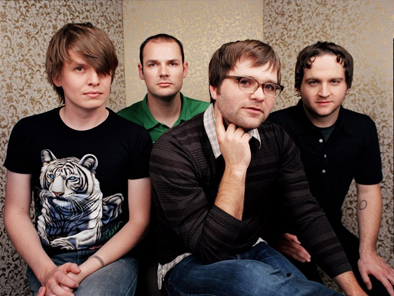 My brother suggested, just after the release of Narrow Stairs, that Death Cab For Cutie should release a `best of' album. We've discussed this to some length at Treble, how we're not big fans of the 'hits' album, as it tends to cut out many of a band's best songs, especially in an age where singles and albums aren't as easily separable as they once were. In the case of Death Cab For Cutie, however, they've released enough material to warrant some kind of career retrospective, one that any fan could enjoy, be he longtime listener or newbie. To do such a thing would require making a really solid mixtape, rather than a carefully calculated marketing plan, and as it just so happens, we're pretty good at the former. In keeping with the 90 Minute Guide tradition, we've compiled a double-sided compilation of the best Death Cab for Cutie songs to initiate the newcomer and remind the fan why he loved the band in the first place.
Side One
I've always thought that about half the songs on Plans would make either excellent album openers or closers. For some reason, most of the climactic tracks on the album worked in either capacity. For instance, "Marching Bands of Manhattan," while firmly at track one, could have worked wonderfully as track eleven. For the purpose of this mix, "Your Heart Is an Empty Room" is ethereal and sweet enough to act as a sort of awakening for the rest of the compilation. One of the true standouts from Plans, "Your Heart" was caught somewhere between upbeat single and melancholy ballad, but its hopeful nature offsets the often sorrowful tone of Ben Gibbard's lyrics. Now that I think about it, this really would make a great closer…
This is arguably the best opener Death Cab has ever recorded, though we have it at track two here, just to shake things up. It's epic and explosive, immense and powerful. And yet, beneath its big guitars and big effects, Ben Gibbard still sings with sadness and longing, lamenting "so this is the new year…and I don't feel any different." He longs to reach his destination without the inconvenience of travel, no longer reveling in the trips of albums past ("405" anyone?), making it clear that something has changed. But when all's said and done, it feels like the same old Death Cab, just given a polish and made more direct.
Early Death Cab was an interesting animal, not just for being far more lo-fi, but because of their stark difference in tone. Gibbard's relationship confessionals of their later albums would soon become a trademark, but on this gem from Something About Airplanes, the frontman is far more misanthropic, positing "I think I'm drunk enough to drive you home now."
Even when nobody else knew who the hell Death Cab For Cutie were, I knew deep down that they were capable of writing a big hit. In fact, upon hearing it, I was certain that "Company Calls" was just that caliber of single. Of course, it wasn't a single, and it would take another year or so until they landed a song on commercial radio, that being 2001's "Photobooth." I still find this to be a much more dynamic song, and catchier to boot.
This is the track through which I was introduced to Death Cab, and it impressed me so much that I wound up ordering a copy almost immediately. In fact, I had to order it; no local record stores carried it as far as I could see. Funny to think that this was actually the case at one point, but of course, everyone has to start somewhere. In retrospect, Something About Airplanes isn't their best album, but dang if this song doesn't still rock.
In interviews, the band has described The Photo Album as being 'rushed,' which is funny considering how close to perfection they came with it. Its production was crisper, the songs seemed to have a bit more depth, and it had a great leadoff single in "A Movie Script Ending." It's built up with such momentum that it seems to propel itself onto the highway upon which Ben Gibbard finds himself awakening. Its video was emo beyond belief, but that's how videos are sometimes, and Chris Walla's crisp, glimmering guitar more than makes up for every schmaltzy still.
Whenever fans list this song on set lists online, it's always written as "We Have the Facts and We're Voting Yes," which is actually pretty funny. Its official title is actually "Title Track," rather than being an actual title track, but the fans, God bless 'em, go the extra mile and type the lengthy album title. It's an interesting, pivotal song in the band's history, for it seems to reveal a transition between Ben Gibbard's more abstract lyrics of yore and a move toward songs about girls. The song even mirrors that artistic shift, with the first, oblique half of the song under lo-fi compression while the latter, break-up song half, becomes louder, and a bit more polished. It wasn't that obvious at the time, but looking back, one almost wonders if they knew they were being so clever.
One of the funniest covers ever. In an early incarnation of the band, Death Cab For Cutie covered this Smiths classic, which can be found on the You Can Play These Songs With Chords compilation. It's played sloppily, but even better, Gibbard mangles the lyrics pretty bad, singing "on two bicycles" and "it's crucial that someone so handsome should care." They've become a much better band since then, but it's fun to hear them sounding more carefree and screwing around a bit more.
Released between the band's first two albums, "Underwater" was Death Cab For Cutie's entry into the Sub Pop singles club, way back in 2000. It remains one of my favorite songs of theirs, for the fact that it's just such a well-crafted single. It's frustrating that until recently I've had to rely on vinyl rips to listen to it anywhere other than in my living room, but at the same time, I've been listening to more vinyl than ever, so soon enough I probably won't care in the slightest. It actually poses a bigger problem for those who don't have the seven-inch, as it's long out of print. Maybe they should consider putting it on CD eventually. Atlantic's gotta be itching to do a compilation at some point. But I suppose there's always an mp3 download.
The band's second longest, and prettiest, song. At the center of the album of the same name, "Transatlanticism" likely left many fans, like myself, awed at its graceful, slow pace. While it takes its time to reach a climax, it never feels as if any note is wasted. Rather, the song just builds and builds, with the music echoing Gibbard's longing as he sings "I need you so much closer." The song's huge ending seems to bridge the gap between all the lonely parties involved, from the subject to the singer to the listeners, with a group chant of "come on." It's an awfully good-feeling moment.
"I Will Follow You Into the Dark"
This is a simple, spare acoustic song from Plans, though it was ultimately released as a single, and has become a big favorite among fans and even those who aren't so much. Furthermore, it's been covered by Amy Millan from Stars and Amanda Palmer from The Dresden Dolls. In fact, I don't even like the Dresden Dolls, but Palmer's cover is quite gorgeous. Maybe that's just a testament to the quality of the original, and I'm inclined to think that's the case. Another song in which hope and reassurance win out over bitterness, it finds Gibbard singing "if there's no one beside you when your soul embarks, I will follow you into the dark," which is an awfully touching statement for a rock singer to make. Excuse me, I've got something in my eye…
Side Two
I once saw Death Cab open a show with this track back in 2001, and I couldn't help but marvel at how great a starter it was. Even before then, it was my favorite song of theirs, and I always thought it would be a great idea to film a video at a high school prom with bad '70s tuxes to accompany it. Yet the song's actual setting is at a wedding, at which the mournful guest expresses the regret over not being the groom: "screaming, drunk, disorderly, I'll tell you mine/ you were the one, but I can't/ spit it out when the date's been set…" Once again, Walla's guitar riffs provide a perfect backdrop, providing more argument for this being their best song, even after eight years and four more albums.
Nick Harmer's bass owns this song. The piano is a nice touch, the guitar is gorgeous as usual, but it's all in the bass where one can find the real soul of this track. A sad song at its very heart, just one of many bummer tracks on this year's Narrow Stairs, it nonetheless stands out for having an upbeat sound, much like that of "Crooked Teeth" from Plans.
In a recent article in Paste, Gibbard mentioned how he never understood why anyone would say Something About Airplanes is their best album, and even pointed out this song as a reason why it isn't. He specifically points to the lyrics not having any real meaning, and to some degree, he's right. I don't know what the hell he's talking about. But sometimes words are just words, and they sound good in the context of the song, which is gorgeous. The cello is what puts it over the top, an instrument that doesn't make quite enough appearances in Death Cab songs.
My first thought upon hearing this song, likely due to the piano at the beginning, was "Wilco." There's a definite Yankee or Ghost Is Born quality to the song, what with its lengthy jam, rolling bassline and atmospheric guitars. It also has a bit of Yo La Tengo quality for those very same reasons. Not everyone was smitten with this change in direction, but the band deserves some applause for taking a new direction, and quite frankly, I think in this case it works quite well.
This was the first Death Cab song that I recall hearing repeatedly on the radio, about which, at the time, I wasn't sure how to feel. On the one hand, commercial success is always a good thing for a band. On the other, I'd hate to get sick of this song so quickly, which is inevitable given the nature of radio. By that point I had mostly stopped listening anyway, so it wasn't much of a concern. To grow tired of this song would be a shame, though, as it's, simply put, a wonderfully crafted song. It's fairly simple, with gently plucked guitar and a very basic drum machine beat, but Walla's guitar effects add a lovely bit of atmosphere to the song, and ultimately Jason McGerr's drums creep in, building up this standout piece by piece.
I never think of this song as having a chorus, but I suppose it does, it's just that the verses are so much catchier and more memorable. Gibbard begins the song by singing "I don't mind the weather/ I've got scarves and caps and sweaters/ I've got long johns under slacks for blustery days," setting the stage for a chilly scene. In fact, those first few lines seem to make such an impact that when the chorus of "the hardest part is yet to come" finally does arrive, it's gone so quickly as to almost go unnoticed. In any case, dynamite song, and they used to play it live as a medley with Joy Division's "Atmosphere." Beat that.
"Cath…"
It's interesting how the themes of various Death Cab songs come full circle. Once again, Gibbard drops the listener into a wedding scene, in which the bride appears to be marrying the wrong man, but unsure of where to turn or how to resolve the situation. Yet, as interesting as the recurrent scene is, it's the guitar riff, very Built to Spill-like in nature, that makes the song.
This is as perfect as indie pop songs get. Its melody won't escape your head for days, nor will the vocal harmonies at the end. The lyrics have weight, but not enough to detract from the carefree sound. It's recorded so well that it ultimately sounds too perfect to be indie pop, and given that the band signed to a major by that point, it wasn't, technically. But the word seems to be pretty much whatever you want it to mean these days, so whatever.
You know, this is a pretty perfect pop song too. Come to think of it, this, like "Company Calls," seemed to have all the makings of a huge hit, but never was one, probably due to the band still being relatively obscure in the greater scheme of things. In any case, the melody is so fun and so catchy, you almost miss the sadness of the lyrics, capped by the all-too perfect "this ain't working out."
It's not said enough how funny this song really is. Okay, before you start throwing "wtfs" my way, pay close attention here: "there's a saltwater film on the jar of your ashes/ I threw them to sea, but a gust blew them backwards/ and the sting in my eyes that you then inflicted/ was par for the course, just as when you were living." I can't help but picture the scene in The Big Lebowski when Walter scatters Donny's ashes from a coffee can before they blow back into The Dude's face. Of course, there's also anger in this song, and a great intensity, but one should keep in mind that it's fictional, and thus Ben Gibbard proves himself a hell of a storyteller, for the emotion is genuine, even if the story isn't.
And here we are, closing the mix with a beginning. "Marching Bands" is such a gorgeous and powerful song, but also so densely layered and ambient that it didn't quite seem like a Death Cab song at first. It also seems to build to such a climax that putting it at the beginning of an album is a curious move. Still, it works, just as it does in this placement. It's one of the band's most dreamlike songs, floating in layers of guitar and effects, building and piling sound upon sound, mirroring Gibbard's lyric "it slowly rises, your love is gonna drown." But instead of cascading into a big mess of sound, it merely comes to a complete halt, save for a solitary plink of a piano.
You might also like: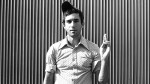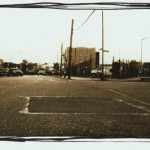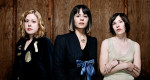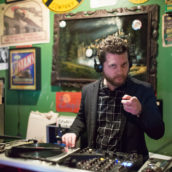 Jeff Terich
Jeff Terich is the founder and editor of Treble. He's been writing about music for 20 years and has been published at American Songwriter, Bandcamp Daily, Reverb, Spin, Stereogum, uDiscoverMusic, VinylMePlease and some others that he's forgetting right now. He's still not tired of it.