Aborted : La Grande Mascarade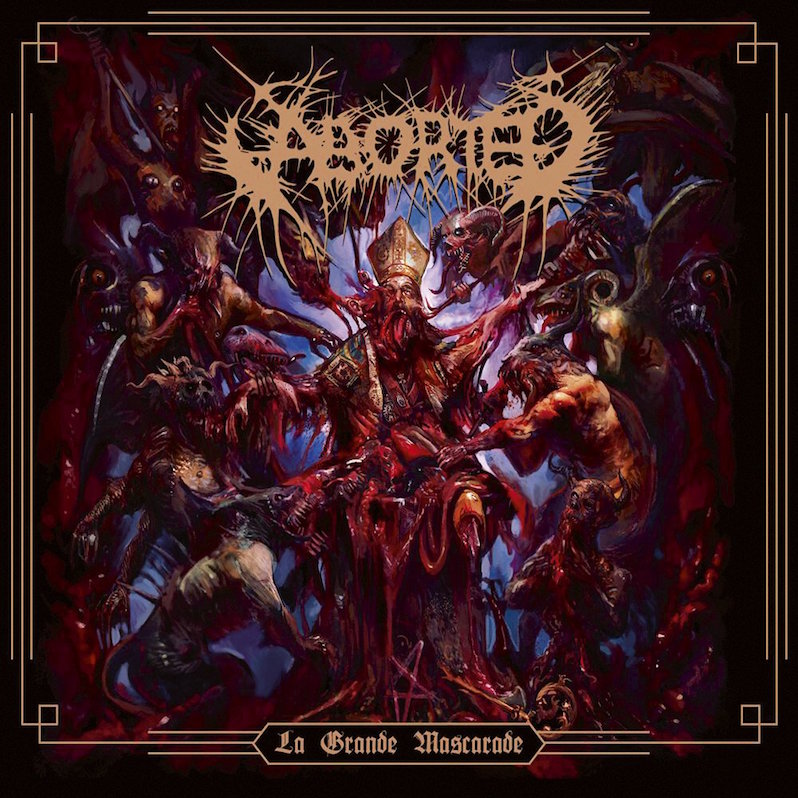 In the 25 years since they formed, Belgian death metal outfit Aborted have released an impressive backlog of extreme music. In that time, they've become one of the more prominent acts in modern death metal. Guitarists Harrison Patuto and Ian Jekelis lay down chilling rhythms alongside the relentless work of bassist Stefano Franceschini and drummer Ken Bedene. And without a doubt, the roars of vocalist Sven "Svencho" de Caluwé are nothing short of chilling.
With their 2018 LP, TerrorVision, Aborted unleashed a satisfying rush of adrenaline and madness; each cut on that record is unrelenting and menacing in its chemistry. La Grande Mascarade follows two years later with three tracks that provide decimating heaviness, each song a dose of pure madness, composed of brilliant technicality and haunting exhilaration.
One of Aborted's greatest qualities is their sense of theatricality. "Gloom and the Art of Tribulation" is the track to hear this in its full glory, its intro featuring a dialogue clip from Rob Zombie's Halloween. Accompanying the dialogue are chilling keys and minimal industrial sounds. There is a split-second pause before an onslaught of drumming comes in. In stellar Aborted fashion, the rhythm exudes frenetic chaos, guttural vocals contorting alongside the instrumentation. As the song progresses, there are tempo shifts, creating a fascinating blend of savage speed and ominous air.
Without hesitation, "Serpent of Depravity" rolls right in with pummeling drums and thrashing guitars. As if playing into the song's title, the vocals give off a slithery flow. The way growls and shrieks curl themselves around heavy bass and melodic moments comes off both delicious and sinister. Closing out the EP is "Funeral Malediction," another stellar cut that takes no prisoners in its aggression. Whether it's the vibrant rhythms and streaks of melody, or the rampant bass and slamming drums, or the evil sounding vocals, "Funeral Malediction" makes for a thrilling composition.
La Grande Mascarade displays Aborted delivering superb technicality to exude musical devastation. Over the course of their career, Aborted have become a powerhouse of modern death metal. The band continues to tighten their craftsmanship, pushing themselves to create unique atmospheres of horror. La Grande Mascarade not only makes for a delightful between-albums death metal snack, but also an exciting tease as to where Aborted will go next.
---
Label: Century Media
Year: 2020
---
Similar Albums: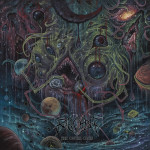 Revocation – The Outer Ones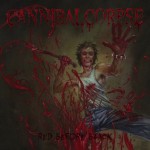 Cannibal Corpse – Red Before Black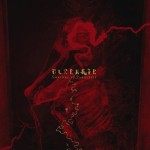 Ulcerate – Shrines of Paralysis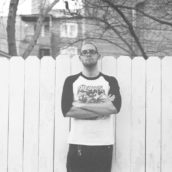 Michael Pementel
A graduate of Columbia College Chicago's Creative Writing Program, Michael Pementel is a published music journalist, specializing in metal and its numerous subgenres. Along with his work for Treble and Bloody Disgusting, he has also written for Consequence of Sound, Metal Injection, Dread Central, Electronic Gaming Monthly and the Funimation blog.