Album of the Week: Cloak – The Burning Dawn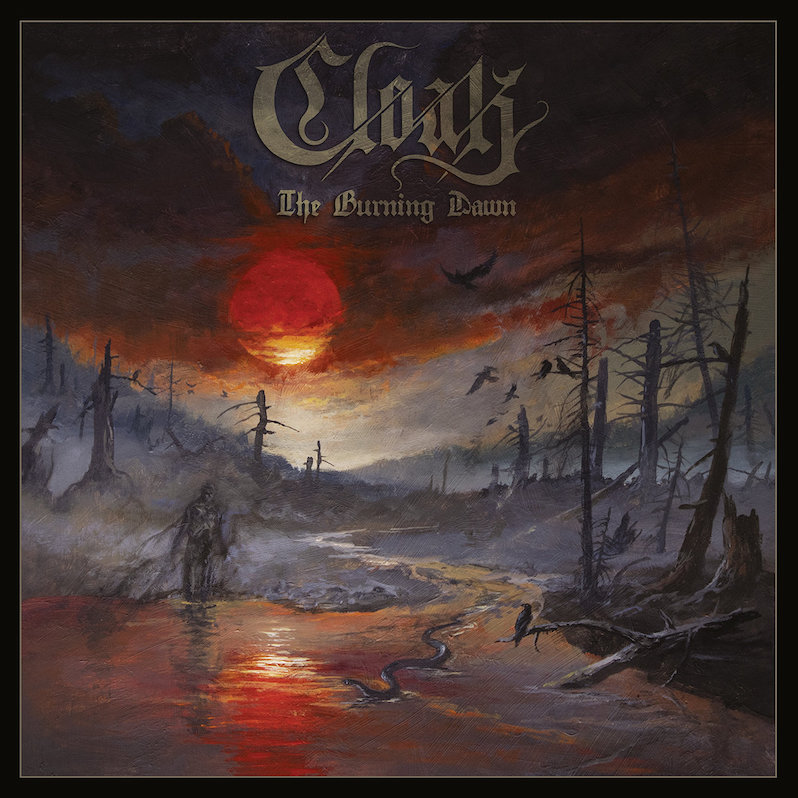 Metal is often at its best with the showmanship dialed to eleven. That pageantry and presence can take on a number of different forms, whether in King Diamond's character-driven heavy metal operas, Converge's in-your-face rawness or Watain's extra-gross blood bacchanalia. There's even something to be said for the anti-showmanship of some of the most lo-fi, antisocial black metal, but metal wouldn't be where it was without the raw energy of early Metallica, the leather and motorcycles of Judas Priest or the pure magnetism of Iron Maiden. If you're going to make metal worth getting excited over, give people a show to remember.
That's, ultimately, what Atlanta's Cloak is setting out to do. Cut from a similar cloth as bands like the now-defunct In Solitude and the always-getting-more-awesome Tribulation, the group left a strong impression with their 2017 debut To Venomous Depths, an album as much steeped in vintage black metal as it was in the hook-driven celebration of vintage heavy metal. They're a self-described black metal band, but their definition of the term is as much Venom or Hellhammer as it is Mayhem or Emperor. They embrace the darkness and follow their Satanic muse where it takes them, and that endpoint is often a place of pure, riff-driven badassery. "Our goal, if there is any goal, is to bring the rock 'n' roll spirit back into metal," vocalist/guitarist Scott Taysom said in an interview with Revolver.
The Burning Dawn, the band's second album, does so brilliantly. From the opening drum fill of the first single "Tempter's Call," Cloak have seemingly perfected the art of blackened rock 'n' roll. It's propelled as much by darkness and menace as it is by a kind of glam-like peacocking, the band reveling in the idea of making hell sound as much like the nonstop party we kind of all suspect it would be. By the time the band carries the track into its second half, rife with hoisted-lighter moments and guitar solos, it's most assuredly more rock 'n' roll than black metal, and Cloak make that transition seamlessly.
As much as The Burning Dawn is both a refinement of its predecessor and an effort in making the strong points of that album all the more accessible, it comes across as an even more ambitious effort on the whole. The songs are tighter, more direct and, by and large, shorter, which makes each dose significantly more potent. Instrumental "The Fire, The Faith, The Void" finds the band embracing gothic gloom with more subdued passages of shimmering chorus guitar, which "On Poisoned Ground" picks up and runs with and delivers with more scorching intensity and preening drama. The pick slide and blast-beat eruption that opens "Into the Storm" might initially suggest a descent into the band's most harrowing and extreme tendencies, but what they deliver instead is one of their most anthemic songs, with a roaring chorus that's meant to be shouted back at them. And the band's never sounded quite so epic as they do on "Where the Horrors Thrive."
It seems to be more than mere coincidence that Cloak's sophomore album arrive the week before Halloween, its sonic palette deep in eerie reds and ominous blacks, and the slightest orange glow. It's as much an act of revelry and hedonism as it is of actual horror, as one might also say of a master like John Carpenter (or Mercyful Fate), and though the band revels in the grim and gloomy, there's no question they're having a blast doing it. When it's this enjoyable to listen to, I don't see how they couldn't be.
Similar Albums: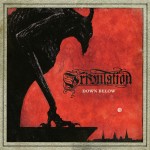 Tribulation – Down Below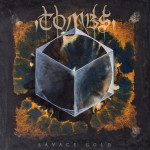 Tombs – Savage Gold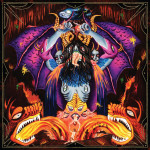 Devil Master – Satan Spits on Children of Light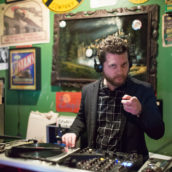 Jeff Terich
Jeff Terich is the founder and editor of Treble. He's been writing about music for 20 years and has been published at American Songwriter, Bandcamp Daily, Reverb, Spin, Stereogum, uDiscoverMusic, VinylMePlease and some others that he's forgetting right now. He's still not tired of it.