Alcest : Les Voyages de L'Âme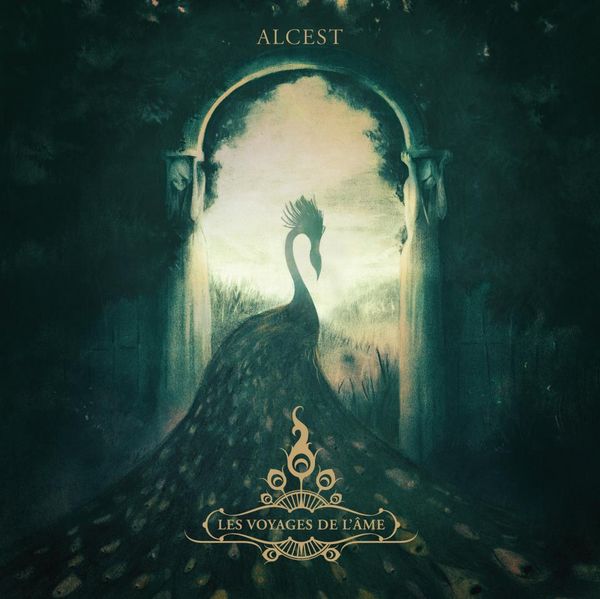 Stereotypes can be deceiving. If asked to name the loudest musical performance I've ever heard, I might be expected to name something along the lines of a metal band like Mastodon, or a hardcore act like Fucked Up. And once upon a time, the real answer might have been something like Merzbow, whose thunderous waves of noise wailed on my eardrums like invisible fists. The actual real answer, My Bloody Valentine, shouldn't be surprising, but their heavenly melodies can often distract one from their infamous reputation for leaving audiences of a thousand or so per venue walking out the door with a two-day case of tinnitus. Knowing this, it's fairly easy to see how shoegaze and metal, a genre whose existence is based largely on volume, make such natural complements. Some listeners may still be resistant to this kind of miscegenation, but naysayers be damned, it just makes sense.
French musician Niege, the sole performer behind shoegaze/black metal hybrid Alcest, has made a career out of balancing an elegant blend of dense, My Bloody Valentine-style textures and metal intensity. Having worked with artists like Amesoeurs, his metal bona fides are definitely intact, and on 2010's Ecailles de la Lune, he added more black metal croak to his vocal style. But by and large, his style is more transcendent than pummeling, opting largely for a grand and gothic approach to dreamy songwriting bolstered by the kind of immensity that only heavy metal can provide.
Alcest's fourth album Les Voyages de L'Âme is, by all accounts, massive. And it's quite frequently heavier than anything ever released on Creation or 4AD. But it's also much prettier and more delicate than any metal album I've ever heard, save for Souvenirs D'un Autre Monde, Alcest's equally outstanding 2007 release. The atmospheric introduction to first single "Autre Temps" could be mistaken for Disintegration-era Cure, and that comparison holds once its gorgeous, minor-key melody begins to pick up, albeit filtered through Opeth's titanic prog-metal. Yet Alcest retains that grace and beauty even when the fuzzboxes are cranked, trading gothic drama for siamese dreaminess on closing anthem "Summer's Glory," a joyous and warm celebration of distorted melody. "Nous Sommes l'emeraude," meanwhile, is more concise but direct, sounding like the heaviest song Catherine Wheel ever wrote.
Still, Niege's background is in metal, and while that may not be the primary focus of Les Voyages de L'Âme, it's still very much a part of the album. The intense and ethereal melody of "Beings of Light" is backed by a mighty clatter of blast beats. And "Faiseurs de Mondes" and "Là où Naissent Les Couleurs Nouvelles" find Niege juxtaposing his own melodic, angelic vocals with the occasional guttural hiss. That said, these elements only serve to add extra layers of depth to Alcest's intriguing take on shoegaze, particularly "Naissent," which stands as a complex and epic highlight at nine minutes, covering a lot of sonic ground yet never sacrificing the kind of alluring hooks that loom so prevalently throughout the album.
Some early reports have found some a little confused by Alcest's dreamlike new album, its mixture of sounds undoubtedly too light on recognizable black metal for a handful of listeners. Having been enamored with Loveless prior to discovering Ulver or Enslaved, however, I can only hear this as a perfect marriage of two of rock music's loudest and most enduringly powerful genres. Just because something is deafening doesn't mean it can't also be resplendent.
---
Label: Prophecy
Year: 2012
---
Similar Albums: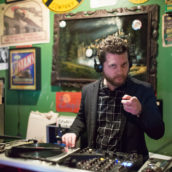 Jeff Terich
Jeff Terich is the founder and editor of Treble. He's been writing about music for 20 years and has been published at American Songwriter, Bandcamp Daily, Reverb, Spin, Stereogum, uDiscoverMusic, VinylMePlease and some others that he's forgetting right now. He's still not tired of it.