Algiers announce new album SHOOK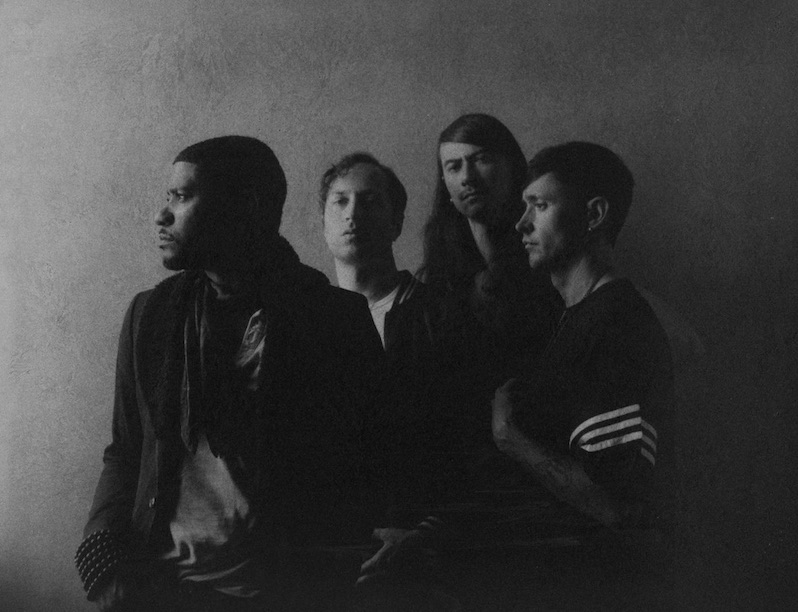 Algiers recently shared their new single "Bite Back," featuring guest verses from billy woods and Backxwash. And it's a banger—we named it an Essential Track. Now they've followed that up by revealing the details of their new album SHOOK, out February 24 via Matador. Their new single is "Irreversible Damage," which features Zack de la Rocha. Hear it below.
The album also features guest appearances from Future Islands' Samuel Herring, the Dungeon Family's Big Rube, Hammered Hulls' Mark Cisneros, Lee Bains III and more.
"I think this record is us finding home," said the group's Ryan Mahan in a press release. Vocalist Franklin James Fisher added: "It was a whole new positive experience— having a renewed relationship with the city we're from and having a pride in that. I like the idea that this record has taken you on a voyage but it begins and ends in Atlanta."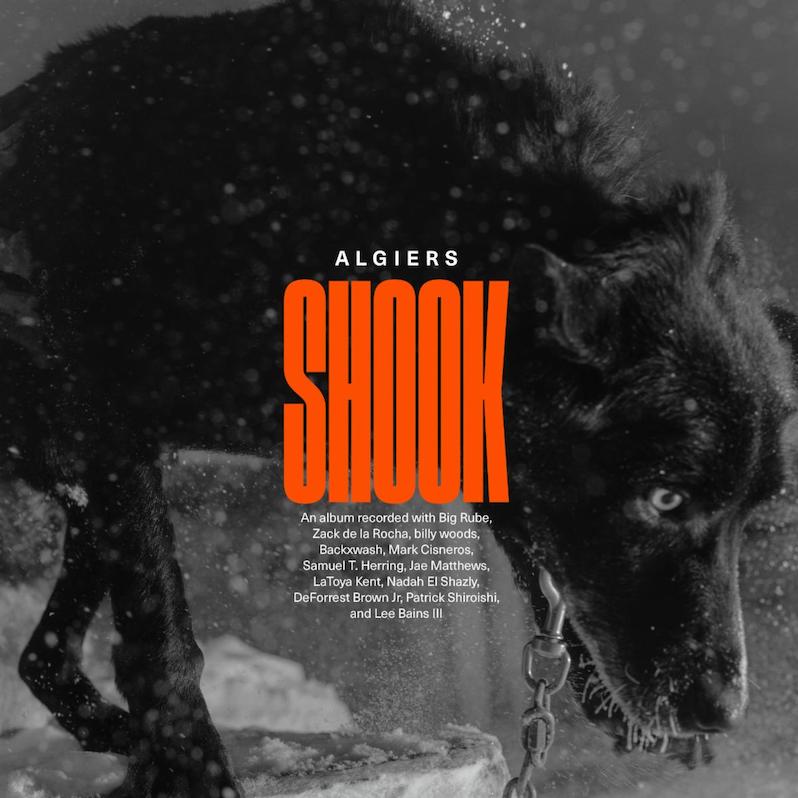 Algiers SHOOK tracklist:
1. Everybody Shatter (ft. Big Rube)
2. Irreversible Damage (ft. Zack de la Rocha)
3. 73%
4. Cleanse Your Guilt Here
5. As It Resounds (ft. Big Rube)
6. Bite Back (ft. billy woods & Backxwash)
7. Out of Style Tragedy (ft. Mark Cisneros)
8. Comment #2
9. A Good Man
10. I Can't Stand It! (ft. Samuel T. Herring & Jae Matthews)
11. All You See Is
12. Green Iris
13. Born (ft. LaToya Kent)
14. Cold World (ft. Nadah El Shazly)
15. Something Wrong
16. An Echophonic Soul (ft. DeForrest Brown Jr. & Patrick Shiroishi)
17. Momentary (ft. Lee Bains III)
Algiers are featured on our list of the Top 50 Goth Songs.