The first band to be described as "gothic rock," was The Doors, in a 1967 review—a fact that'll either cause a smug sense of satisfaction or groans of displeasure. But goth as we know it didn't begin to take shape until the late '70s across the Atlantic Ocean, with the rise of bands like Bauhaus, The Cure and Siouxsie and the Banshees, all of whom bristled at the term when applied by critics. With the opening of the Batcave in 1982, however, a black-clad, fishnetted subculture embraced the term, savoring dark fashion and aesthetics while dancing to bands whose music did likewise—often comprising a gloomy atmosphere, abrasive melodies and taut rhythms.
Gothic rock as a genre has its own signature sounds, but the goth aesthetic has spread far and wide since the early '80s. Goth-rock begat deathrock and darkwave, and eventually the spheres of industrial and EBM began to cross over—go to a goth club in 2020 (early 2020, I suppose—sigh), and you'll likely hear all of these different distinct, yet related styles and subgenres. Which is the intent we had in mind when we took it upon ourselves to compile a list of our favorite goth songs.
What this list is not: A definitive, comprehensive history of goth as a sound and a scene. What it is, instead, is a chart of its roots and its influences, the best goth songs from its earliest days, the songs that showcase how far those influences have spread, and the progenitors that first made pulses and waves that began to ripple across the Atlantic. We debated over what was goth and what wasn't, we kept a Google doc with comments and dissents, and we came to a consensus on a broad but specific list of the songs that represent the best of what this dark subculture has wrought across five decades and change. Some of these you'll know by heart, some might require a broader view, but they'd all make a great soundtrack for a night of hedonistic darkness. And now, let's release the bats…
---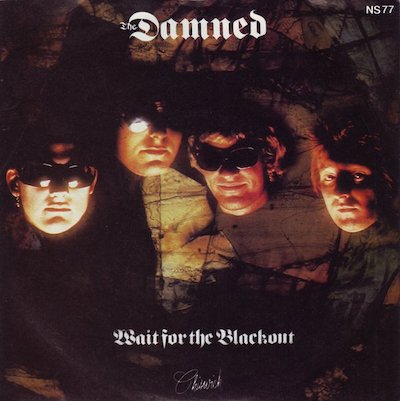 50. The Damned – "Wait for the Blackout" (1980)
Since their 1977 debut album Damned Damned Damned, The Damned always rode the line between goth and tongue-in-cheek punk chicanery, solidified by vocalist Dave Vanian's vampiric presence. Yet deeper into the '80s, the former clearly won the aesthetic tug-of-war. The strongest balance of the two was 1980's The Black Album, a gloomy epic helmed by this, one of the best singles in the whole of The Damned's body of work. An ode to the darkness that holds true for all creatures of the night, "Wait for the Blackout" finds Vanian honoring that sacred time that belongs to every fabulous freak: "The darkness holds the power/That you won't find in the day." – Jeff Terich
---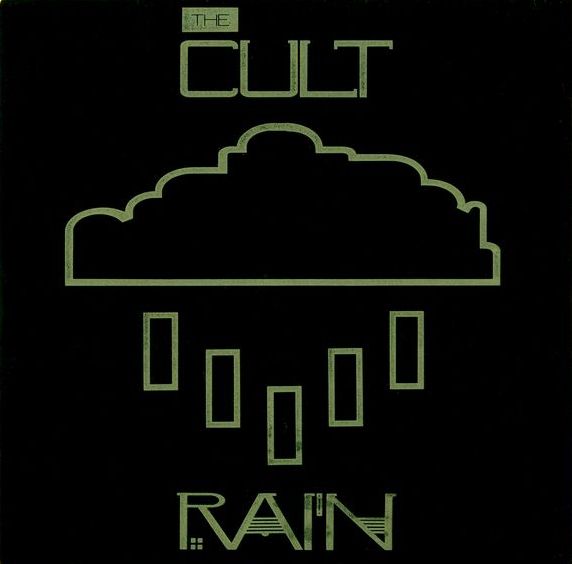 49. The Cult – "Rain" (1985)
Often upstaged by its more commercially successful counterpart "She Sells Sanctuary," which appeared on their 1985 album Love (which catapulted the group from Bradford, Yorkshire to international fame) The Cult's "Rain" is an evergreen anthem of gothic rock, apparently inspired by vocalist Ian Astbury's interest in Native American culture and the traditional rain dance. The Cult's career is perhaps the largest success story from the golden age of goth subculture, formed out of a meeting of minds between ex-Southern Death Cult frontman Ian Astbury and ex-Theatre of Hate guitarist Billy Duffy. First known as Death Cult on a series of early EPs, before shortening their name, the pair found themselves sneaking into the singles chart with releases such as "Spiritwalker," "Resurrection Joe" and their accomplished debut LP Dreamtime. "Rain" epitomizes all the definitive hallmarks of their post-Dreamtime sound, from Duffy's heavily flanged, psychedelic guitar to the unmistakable timbre of Astbury's voice. They shook off the self-effacing nature of goth and injected it with a little nostalgia for a wildly unfashionable strain of 1970s priapic, heavy rock. But, hey, it worked! – Sam Pryce
---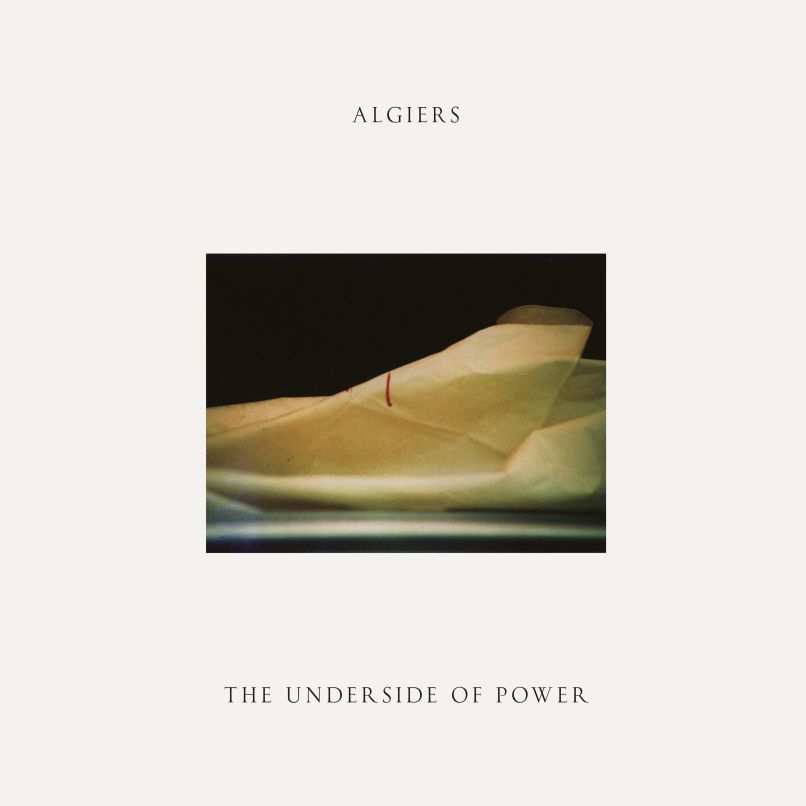 48. Algiers – "Death March" (2017)
Goth has long drawn from Black, non-male and queer bodies of music, be they blues, techno, or various strains of pop. Yet, despite these strong and undeniable lineages, the full integration and canonization of the figures and communities who helped birth it has, like many subcultures beyond goth, gone incomplete for a frankly embarrassing and shameful amount of time. So it is with great joy that we have witnessed Atlanta, Georgia's Algiers incorporate elements of soul and gospel, delivered through the powerful vocals of Franklin James Fisher—not only drawing so deep from those wells but integrating them so seamlessly, such that no one can easily deny the lineage that goth music has always had or the rightful place these figures and stories have in telling its tale. It is additionally joyful, then, that Algiers are just so damn good; this cut is from their second record The Underside of Power, one that felt leaps above their already excellent debut. The heights Algiers may climb feel still lingering in the clouds above them. They wield a power and certainty that feels masterful, Nietzschean, a laughing lion rejoicing. Algiers/clipping./Zeal & Ardor tour when? – Langdon Hickman
---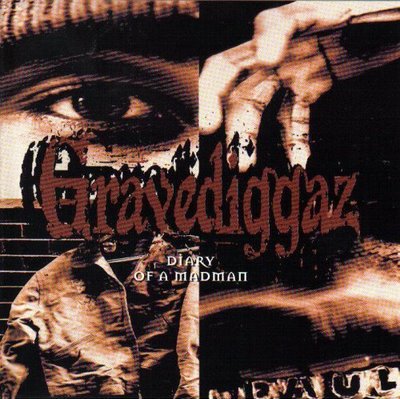 47. Gravediggaz – "Diary of a Madman" (1994)
It's not really surprising that horrorcore, the hip-hop subgenre closest to goth, never caught on with the mainstream. There are myriad reasons for this that can't be explored in the space of a blurb. Regardless, Gravediggaz is undeniably the group that embodied horrorcore from a sonic perspective. The RZA/Prince Paul side project created the genre's production blueprint—minor-key piano and soul samples with haunting vocals here and there—and it's in full effect on "Diary of a Madman." The song itself is not scary per se: It's a tongue-in-cheek tale of murder and mayhem framed as a series of court testimonies, revealing increasingly absurd levels of violence and culminating in the abrupt execution of the defendants. (The latter speaks to the other, intensely political side of Gravediggaz.) If you accept that horrorcore has a place in goth history, and I think you must, then it's impossible not to appreciate this supergroup and this song. – Liam Green
---
46. The Legendary Pink Dots – "Blacklist" (1989)
Not a goth band per se, but rather a psychedelic progressive pop outfit with plumes of darkness just beneath its wings, Edward Ka-Spel's The Legendary Pink Dots found themselves at the center of goth club culture at the end of the '80s thanks to this hallucinatory trek through darkwave and industrial. The rare, pulsing club anthem in a catalog full of curious detours through gardens of psilocybin, communiques from the void and occasional moments of actual pop, "Blacklist" puts the group's gothic chamber skills to use in the service of pure physicality. There's no mystery whatsoever about its subterranean appeal—the Dots didn't make a habit of this, but in making the attempt, they stuck the landing. – Jeff Terich
---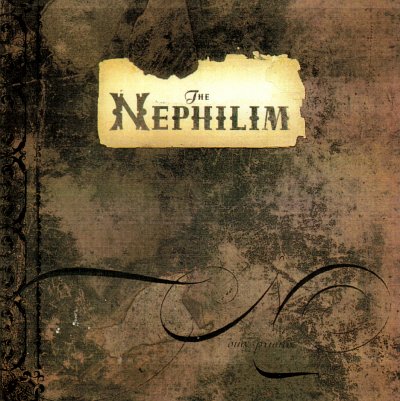 45. Fields of the Nephilim – "Love Under Will" (1988)
Whenever I interview goth bands, I ask what metal bands they are into, and then do the reverse for metal bands. Without fail, all of them will mention Fields of the Nephilim. The power behind Carl McCoy's vocal is hard not to be drawn to, and even with the softer touch the Stevenage, Hartfordshire band brings with this song, he still provides his gritty rasp. In 1988 the band's muscular yet intricate, psychedelic approach was less common in metal bands much less goth bands with a cowboy dress code, and "Love Under Will" runs off pure atmosphere, sweeping you away in its hypnotic embrace. – Wil Lewellyn
---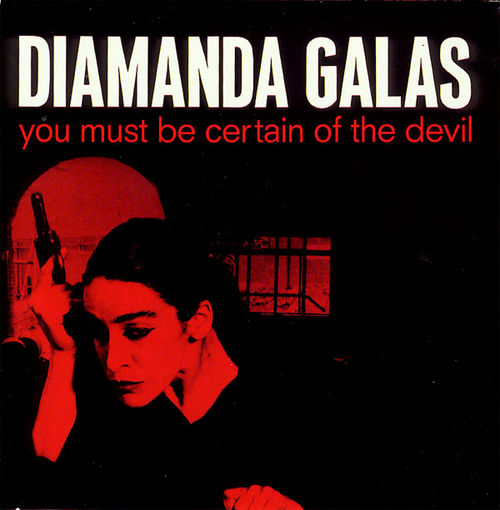 44. Diamanda Galás – "Double Barrel Prayer" (1988)
Siouxsie may be the queen of goths, but Diamanda is the mistress of hell. "Double Barrel Prayer" is the first original song off of You Must Be Certain Of The Devil, itself the finale of her trilogy of records about the AIDS epidemic, following her rendition "Swing Low Sweet Chariot." There is a potency of darkness swarming here; following her avant-goth/prog debuting duo of records, she pivoted from tales of Satanic wickedness to tales of the suffering of the queer community and communities of color at the hands of an uncaring and wicked United States government. "Double Barrel Prayer" transforms an electronic backbeat, drawn from the body of American and European queer music, into a funeral prayer, one laced with acid and menace. This is not the voice of someone who accepts the suffering of a community; this is a banshee, a reaving demon, one risen from hell to exact vengeance upon the flesh of men and render a curse upon the living that condemned their own to die. It is Satan as a weapon against the disfigurements of the cross wielded by Reagan. Lucifer as black-nailed liberation. – Langdon Hickman
---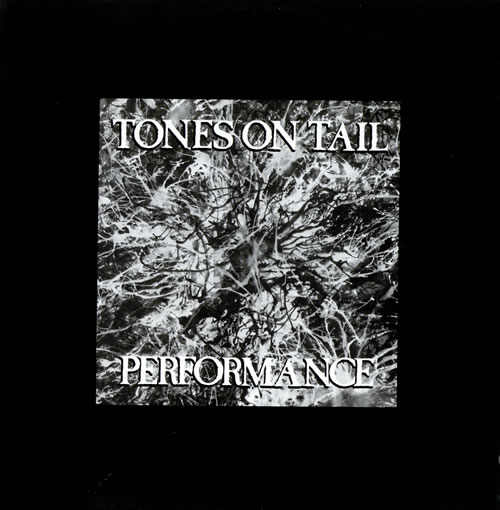 43. Tones on Tail – "Performance" (1984)
The best-known single from Tones on Tail—Daniel Ash and Kevin Haskins' post-Bauhaus, pre-Love and Rockets brief but inspired project of transitional darkwave—is "Go!", a dance-punk party anthem that can be easily identified by its abundance of cowbell. Yet the song it replaced on the U.S. version of The Album Pop is "Performance," perhaps less obviously a runaway hit but more in tune with the goth subculture for which Ash and Haskins' former band became icons. The difference is one of tone rather than momentum—it's as much sub-culture disco as "Go!", but in place of handclaps and "ya ya" chants are paranoid visions of "a branch of cold flames" and serpentine strings that wrap around the icy pulse of a synth arpeggiator. It's a proper dancefloor haunting. – Jeff Terich
---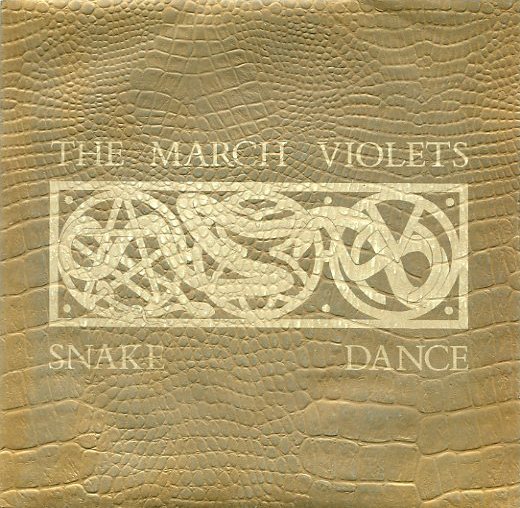 42. The March Violets – "Snake Dance" (1983)
Along with the Sisters of Mercy, Red Lorry Yellow Lorry, and The Mission, The March Violets were part of a vibrant goth and post-punk scene spawned in the Leeds area of northern England in the early 1980s. Amid a backdrop of high unemployment and Thatcherite austerity, it's no wonder that Leeds at this time should be a breeding ground for black-clad musicians singing about death and destruction, not to mention the presence of Yorkshire Ripper Peter Sutcliffe (who brutally murdered 13 women around Leeds and Bradford) in the newspapers. The Violets, in particular, tend to be a lesser known act of that ilk, but for no good reason, as "Snake Dance"—released as a single in 1984—deserves to stand shoulder-to-shoulder with other UK goth classics. It's a slick and commercial track, yes, but skilfully blends the punk-rock vitality of the Stooges with a new kind of glacial grandeur, thanks to their signature drum machine. Ironically, just as "Snake Dance" proved to be the band's best-selling hit, it also spelled their demise, as the pressures of commercial obligations and interfering A&R men became too much to handle. – Sam Pryce
---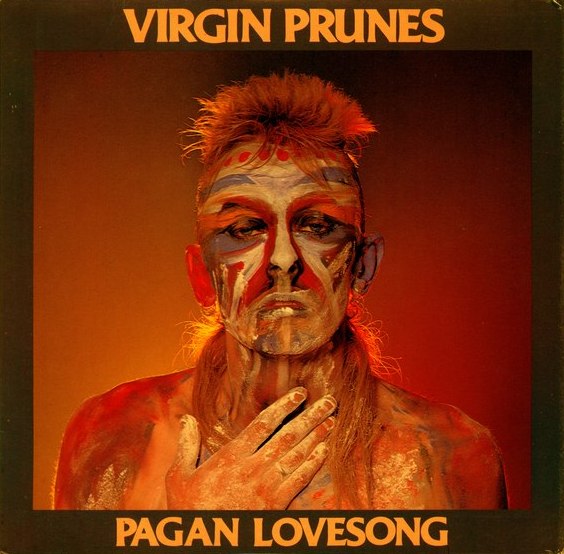 41. Virgin Prunes – "Pagan Lovesong" (1982)
A standout single initially kept separate from debut album …If I Die, I Die, theatrical Irish art-punks Virgin Prunes' 1982 single "Pagan Lovesong" depicts a courtship ritual for the ghouls and the outcasts. "I want to steal your heart," bleats flamboyant frontman Gavin Friday against an abrasive, minimal groove. "I want to eat your heart." A lovers' walk in a field of burning runes, the track has all the romance of Gomez Addams' best lines with the bloodthirsty snarl of a feral beast. Somewhere between sexy and unsettling, "Pagan Lovesong" is an incantation you can dance to. – Jeff Terich
---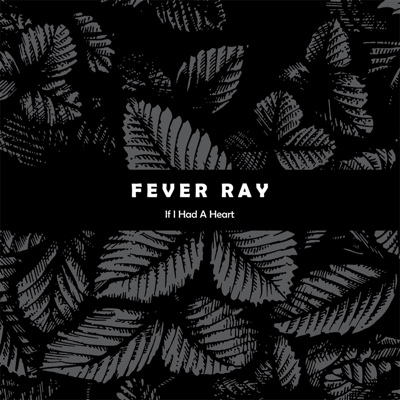 40. Fever Ray – "If I Had a Heart" (2009)
Remember when Fever Ray's primary figure, Karin Dreijer, accepted Dance Artist of the Year at Sweden's P3 Guld awards in 2010? They did so wearing a red hood and a mask resembling one of David Cronenberg's nightmares (that is saying a lot) and said nothing. Merely unleashed a guttural throat-song for a few seconds, then bailed. Indisputably Goth as Fuck. So too is "If I Had a Heart," the first and best track on Fever Ray's eponymous 2009 debut. There is little instrumentation—just some droning guitar and intermittent kickdrum pulse under Dreijer's often-distorted but always striking voice. The jump from a low pitch to Dreijer's natural voice, midway through the song, is as startling as a jump scare; it's like multiple personalities showing themselves in the track's diegesis, each seeking dominance over the others. Easily the most frightening song in an artistic career full of arresting and dark highlights. – Liam Green
---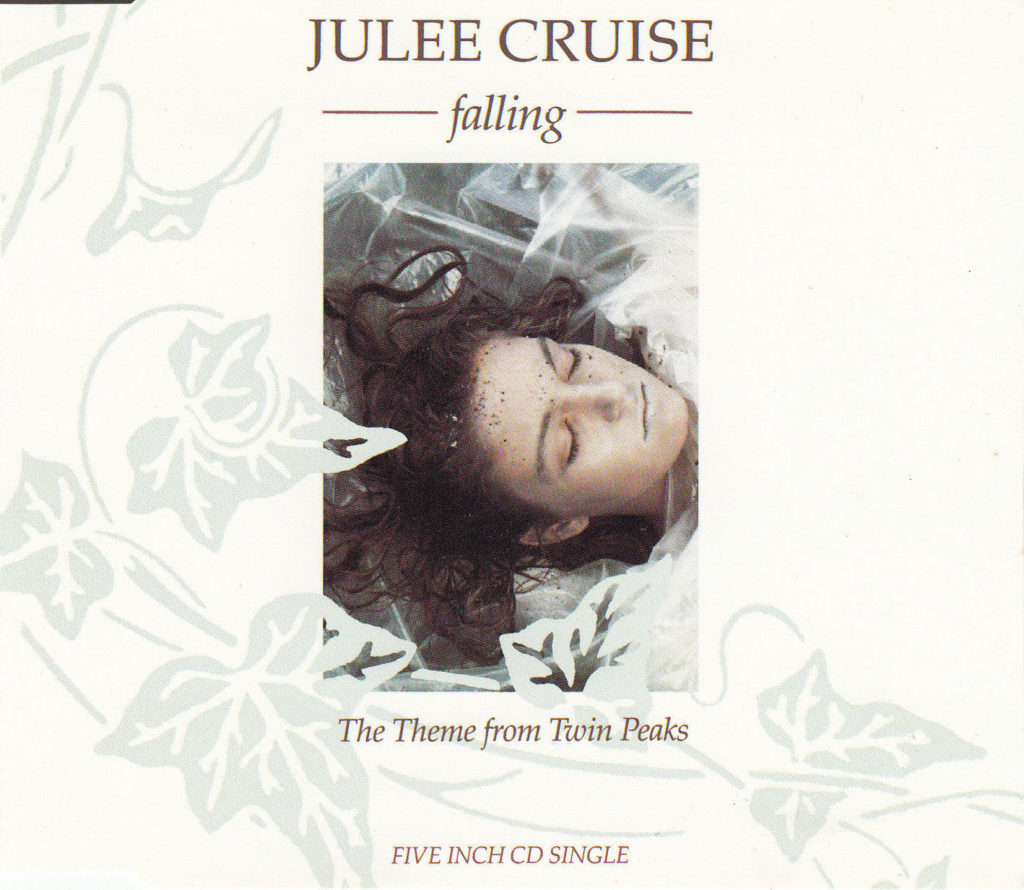 39. Julee Cruise – "Falling" (1990)
Of the many fantastic tracks on this list, I would say Julee Cruise's dream-pop ballad turned Twin Peaks theme song is among the least blatantly "goth." Shit, someone who didn't know the genre beyond its conventional definitions but lived through the '90s might hear this and think it was from Pure Moods: Ethereal, almost wispy vocals, massively reverbed bass and bright major-key synthesizer—it sounds, on the surface, somewhat like a guided meditation. But clear dark undercurrents reveal themselves upon closer examination. Sonically, there is a clear debt to the 4AD sound perfected by This Mortal Coil and Cocteau Twins in the arrangement and instrumentation overseen by Angelo Badalamenti, and while David Lynch's lyrics are simple and clear (shocking, I know), there's a strong hint of desperation to them. "Don't let yourself be hurt this time," Cruse whispers, dipping into a lower register she rarely uses. The love that the song's narrator is falling into seems more like a whirlpool. – Liam Green
---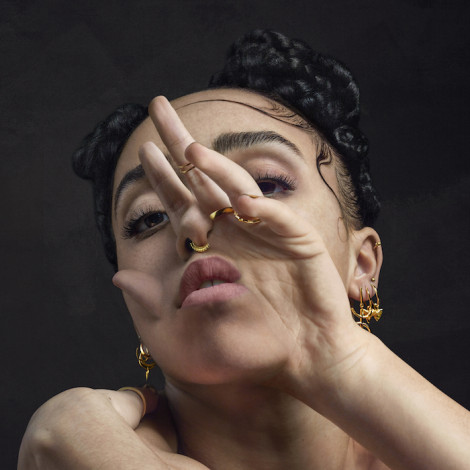 38. FKA twigs – "Figure 8" (2015)
FKA twigs was probably not a name you expected to see on this list. Indeed, twigs' oeuvre defies any traditional genre boundaries, but its sense of high drama and undeniably dark undercurrents both play a role in its unique appeal. Nowhere is this more apparent than on her 2015 EP M3LL155X. Opener "Figure 8" is a glitchy, gothic dance track about vulnerability and voguing. It's a song of striking contrasts: angular beats and a throbbing bassline against swirling synth breaks, carefully controlled soprano verses against the hissed rap of the bridge, hard-edged strength against delicate fragility. Twigs' approach to performance is inseparable from her art, using dance and visuals to embody her creations to their fullest form. Her 2016 live rendition of "Figure 8" is a perfect example of just how captivating, powerful, and yes, gothic, she can be. – Emma Bauchner
---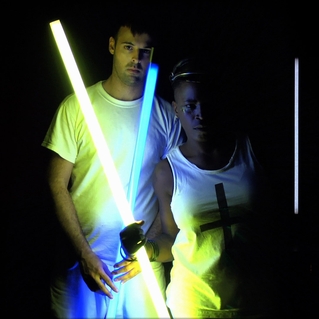 37. Light Asylum – "Dark Allies" (2011)
To date, Light Asylum have only released one album and a handful of singles, but to hear Shannon Funchess—the kind of vocalist who seems to unravel what sounds like an exhausting amount of emotion and physicality in just six minutes—it's understandable why they haven't been dropping singles like "Dark Allies" on a monthly basis. Drawing on the same kind of drugs-and-religion imagery that's been a staple of forebears like Depeche Mode ("nail me to the cross in the darkest alley") while adding flashes of neon to their EBM pulse, New York's Light Asylum provide a study of contrasts in their debut single. There's a hedonistic disco aspect to "Dark Allies," certainly. There's also an exorcism. – Jeff Terich
---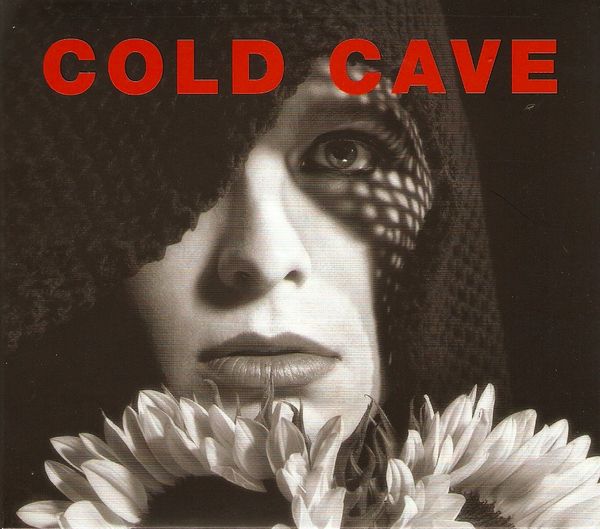 36. Cold Cave – "Confetti" (2011)
Kind of amazing that a sentiment like "It's important that evil people look good on the outside," such a harbinger of modern society, was written deep in what felt like the friendly confines of the Obama administration. Wesley Eisold channeled lifelong physical and mental challenges (a missing hand, chronic depression) into spare synth-pop that reached a peak here, flying right by being passively disaffected and reaching active disappointment. Match that with his black-and-white-but-mostly-black aesthetic and he embodies the converse of his lyric, the gothic truism that good people can look evil on the outside. – Adam Blyweiss
---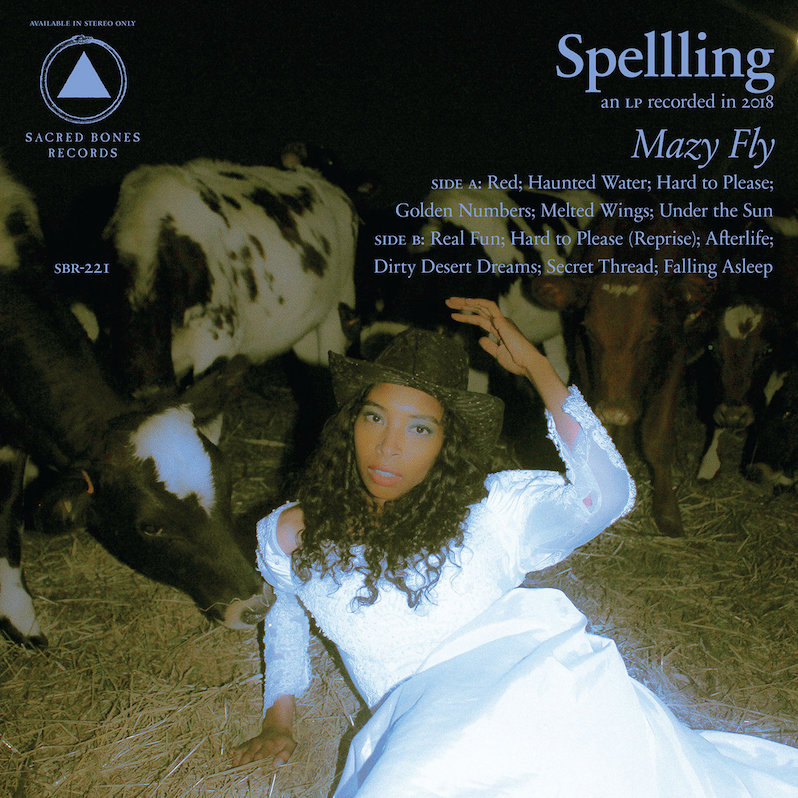 35. Spellling – "Haunted Water" (2019)
The opening synth line is enormous, the way Chrystia Cabral, better known as Spellling, warps her ductile vocals over equally warped beats is uncanny, as she flips Simon & Garfunkel's earnest plea on its head, singing, "It's not enough/ To build a bridge/ Over haunted water." Musically, the song embodies the playfulness of goth, but it simultaneously demonstrates goth's capacity for discussing matters of life and death, power and the weight of history. Cabral conjures the ghosts of the dead; however, it's anything but a hallucination. As Sacred Bones' press release for the song stated, "Haunted Water" awakens "the memories of colonial violence that haunt the historical slave ship routes of the Middle Passage." The word "haunt" is central here, as the song itself works to strip haunt of its playful associations—accumulated as a result of decades of Halloween parties filled with fictitious ghosts and the systematic erasure of the very real ghosts of America's bloody history. – Tyler Dunston
---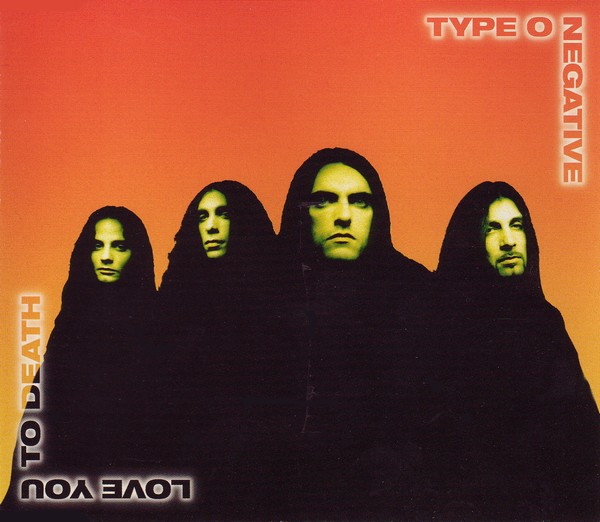 34. Type O Negative – "Love You to Death" (1996)
The goth power ballad highlight from Type O Negative's creative peak, October Rust, "Love You to Death" sets the tone for the band's more grandiose Sgt Pepper's-like approach. Despite bands like Pallbearer covering this later on, it found the New York band taking a step away from the doomy mood of their previous album into a more romantic kind of darkness, beautiful yet carrying the heft of Peter's frame in the bass tone. Rather than spookiness Steele's vocal is more erotic. The difference between post-punk and goth is essentially that post-punk works off tension, whereas goth is about elegance. This song encapsulates that elegance in a way few have managed to capture quite so well since its 1996 release. – Wil Lewellyn
---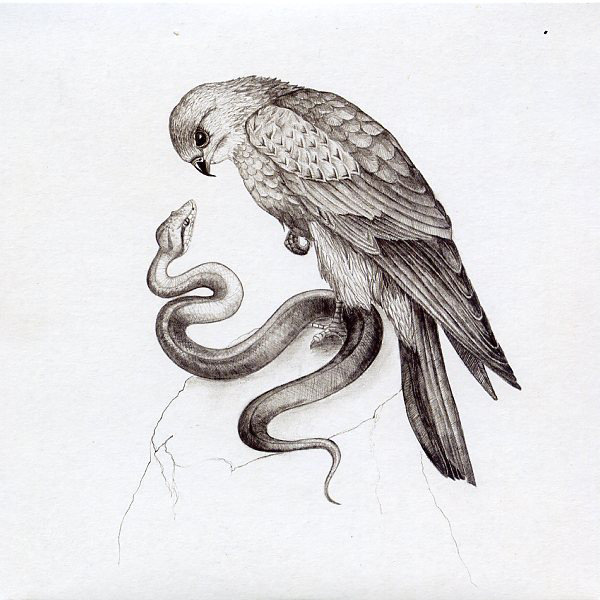 33. Savages – "Husbands" (2012)
The slinky grooves and sharpened guitar riffs of bands like Joy Division, Siouxsie & the Banshees and The Chameleons are part of UK group Savages' DNA. But in breathing new life into some of goth-rock's most prominent progenitors, they push the aesthetic extremes just that much further into a visceral, confrontational space. "Husbands" is the most tense and explosive they've ever sounded, turning the idea of domestic bliss into a Stepford nightmare that seemingly sends vocalist Jehnny Beth off the conveyor belt that stamped out her suitors. From the moment that Gemma Thompson's guitar riff begins its looping descent, "Husbands" goes in one direction—downward, into the abyss. – Jeff Terich
---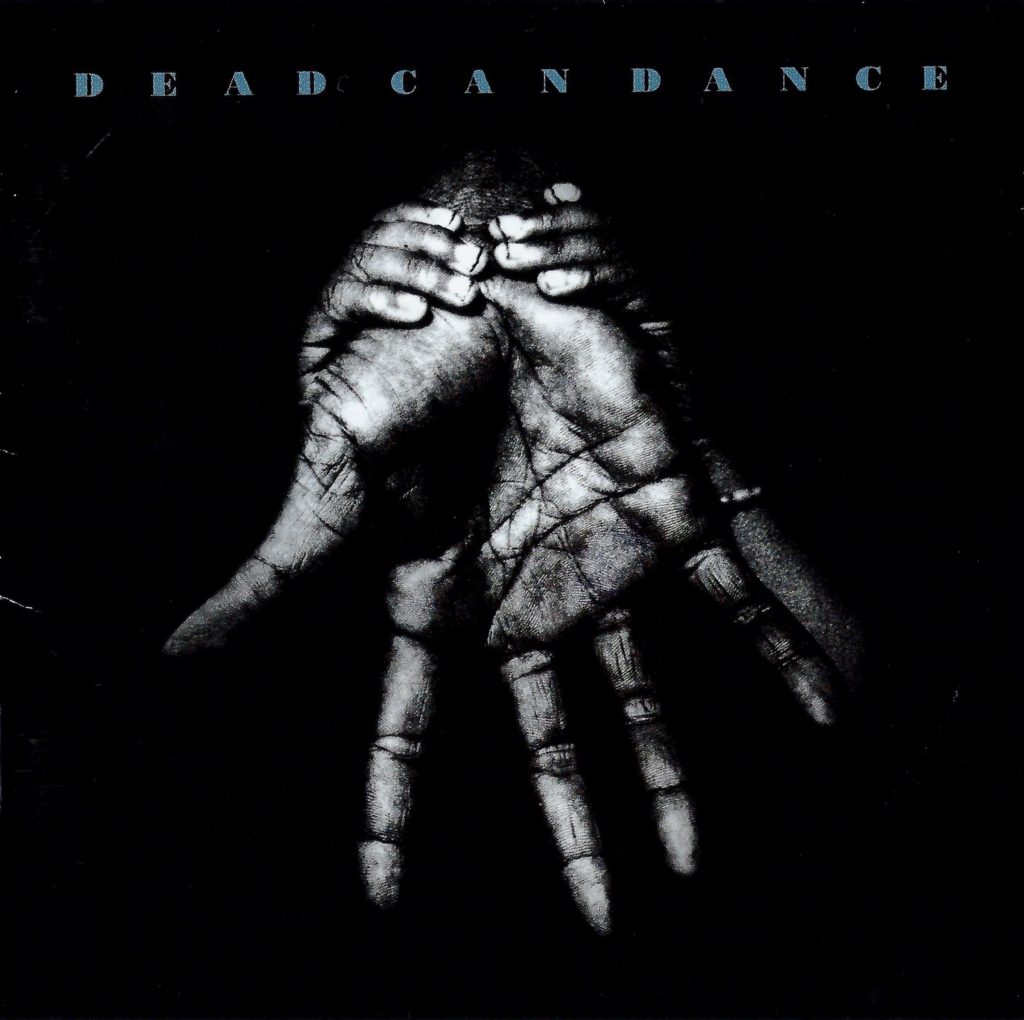 32. Dead Can Dance – "Ubiquitous Mr. Lovegrove" (1993)
Dead Can Dance set themselves apart from other bands in the goth sphere by taking ancient sounds from other cultures and incorporating them into a modern context. The snake-charming slither of the groove that possesses this song makes it one of the duo's most inspired works. Taking the title from an episode of the 1965 show Danger Man, they weave the smooth croon of Brendan Perry into the groove, a more accessible offering than the grim folk songs he typically helms. The lead single from their 1993 Into the Labyrinth, "Lovegrove" marked their foray into major label waters, thanks to a distribution deal inked by 4AD. Dead Can Dance proved early on that goth does not have to be limited to Halloween-flavored punk, as their music knows no bounds. – Wil Lewellyn
---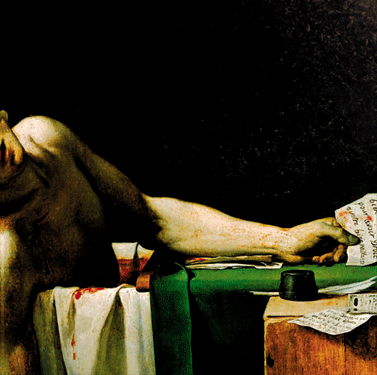 31. Have a Nice Life – "Bloodhail" (2008)
Having developed into what is, without a doubt, the signature theme and sonic motif of Have a Nice Life as a project, "Bloodhail"'s now iconic (and absolutely filthy) bass line is the stuff of gothic wonder. Dan Barrett's vocals positively emanate with equal parts disappointment and reluctant existential harmony. As much as the vocals plead with the listener, it's the refrain featuring Tim Macuga's spectral guitar work and the chant that is forever etched into every listener's skull: "Arrowheads/Arrowheads" repeated endlessly. "Bloodhail" may have more in common sonically with shoegaze than it does any specific goth contingent, but its spirit and aesthetic are undeniable. While its debut in 2008 places it as a recent entry in the goth canon, it's easy to speculate that "Bloodhail" will become more and more prominent, as will that of this myth-making cult act, as time goes on. – Brian Roesler
---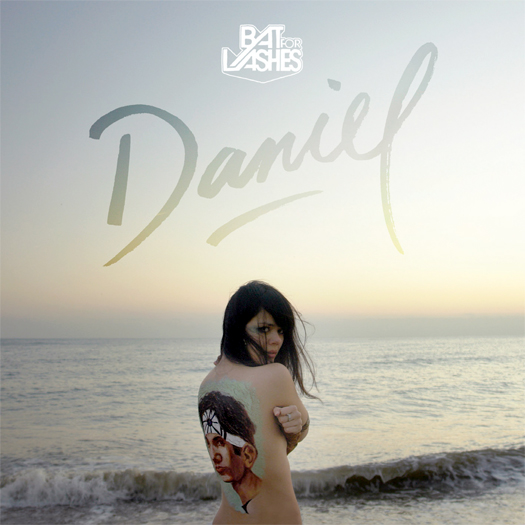 30. Bat for Lashes – "Daniel" (2009)
There's more than a little bit of '80s nostalgia coursing through the veins of the lead single from Natasha Khan's sophomore album Two Suns—Kate Bush, The Karate Kid, first loves and a slight permutation of the bassline from The Cure's "A Forest," which she had covered just the year before. But the big-budget romanticism of "Daniel" is more "Lovesong" than Seventeen Seconds, a date night with darkness to brood over and fill mixtapes with rather than stare headlong into the abyss. Arguably less goth than her breakout single "What's a Girl to Do?" but inarguably a more devastatingly beautiful serving of big-screen goth-pop all the same, "Daniel" is the kind of song that both Claire Standish and Allison Reynolds could probably agree on. – Jeff Terich
---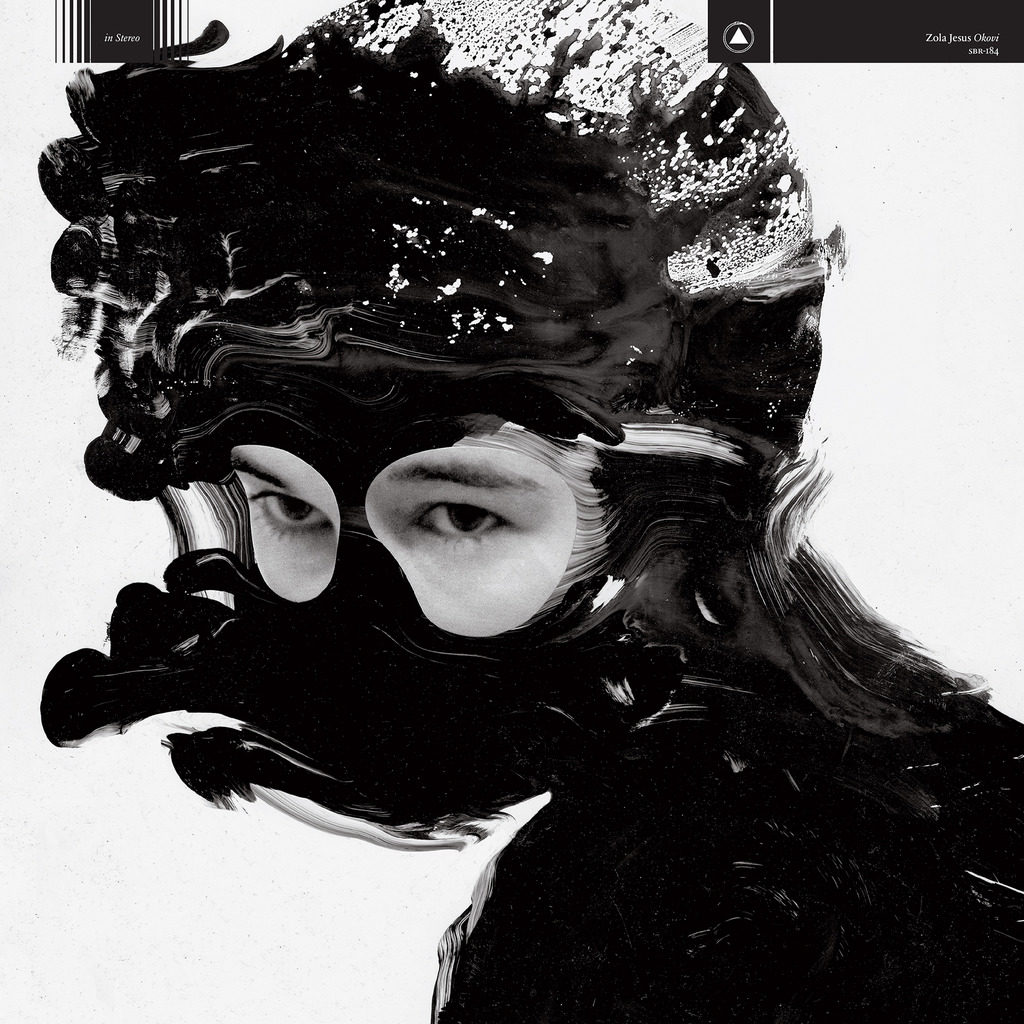 29. Zola Jesus – "Exhumed" (2017)
It's the pounding drums that makes "Exhumed" so terrifying. No wait, it's Zola Jesus' howl that makes "Exhumed" scary as hell. Actually, it's those sharp string breaks that makes "Exhumed" fucking horrific. Is it trite to say that it's all of the above, all of these elements in conjunction, that makes "Exhumed" as monstrous as it is? Because I think the answer may be the overwhelming heaviness of it all, the way the whole thing just falls down like Dorothy's house right onto you, your red Doc Martens glittering in the sun. What's remarkable, then, is the way Nika Roza Danilova molds her art pop to darkwave, bending melody to brutality. After an album openly vying for the top 40, she returned with her least commercial music yet, and also her best. "In the static you are reborn" she sings, and that might be as true for the narrator of "Exhumed" as Danilova herself. – Ben Cohn
---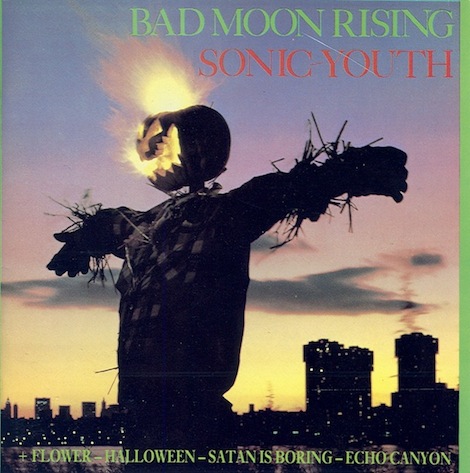 28. Sonic Youth – "Death Valley '69" (feat. Lydia Lunch) (1985)
There's something about Steve Shelley's drumming. Not just in general (although yes, in general) but on "Death Valley '69." The way he gallops forward, like a wild horse escaping its owner or a final girl running from a serial killer. The urgency is palpable. Bad Moon Rising is all about twisted Americana, and "Death Valley '69" zeroes in on one monolithic figure in the darkness of the United States: Charles Manson. The lyrics detail a horrific scene: "You're right, I was on the wrong track. We're deep in the valley, how deep in the gulley. And now in the canyon, way out in the yonder, she started to holler." The violence stays abstract, but we can hear it in Thurston Moore's desperation and Lydia Lunch's perverted glee. Sonic Youth were not a goth band, but "Death Valley '69" has black eyeliner smeared all over its face. – Ben Cohn
---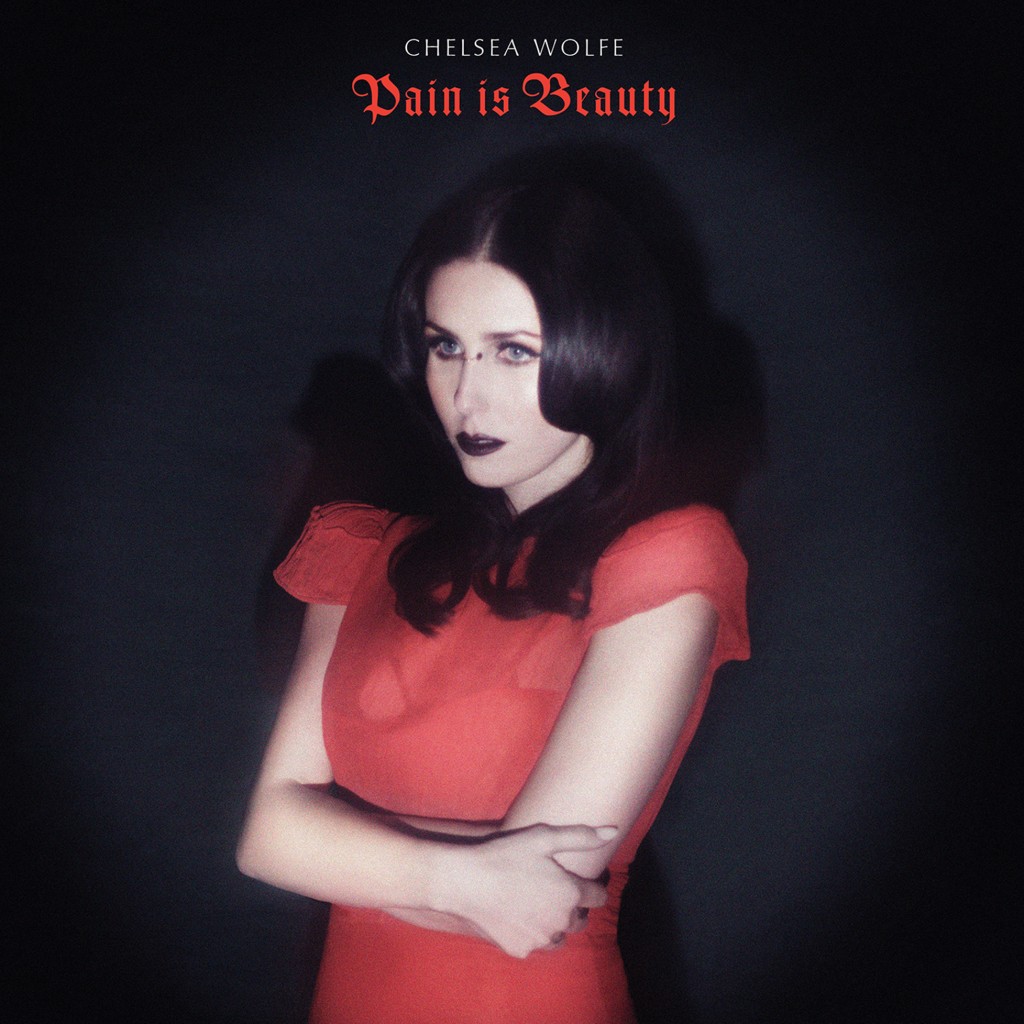 27. Chelsea Wolfe – "Feral Love" (2013)
"Feral Love" became Chelsea Wolfe's first peek into mainstream exposure when this song was used in a promo for Game of Thrones. Which makes sense: it certainly has a cinematic quality to its foreboding pulse. And while Wolfe might deny being goth, even after conceding to being influenced by Nick Cave and Siouxsie Sioux, the haunting ring of this song tells a different story. Her ghostly vocals further press this song into the darkness, carrying a driving pulse that builds up to a powerful climax. A stunning highlight of contemporary goth-pop. – Wil Lewellyn
---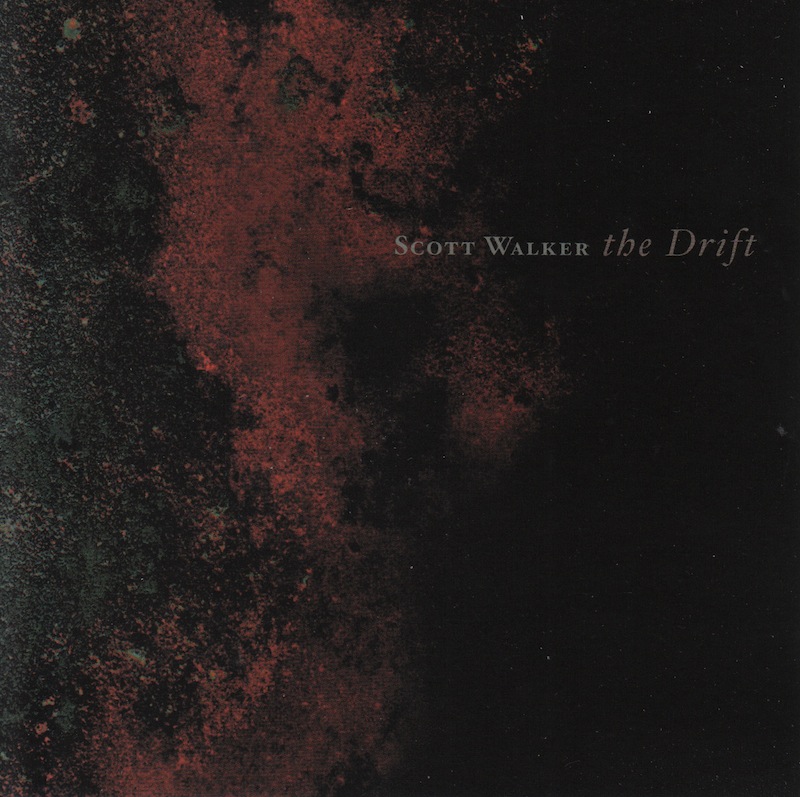 26. Scott Walker – "Clara" (2006)
An apocalyptic 12-minute track of majesty and disturbing rage, "Clara" is a chilling effort from a maestro that would seldom be associated with gothic music or aesthetics. However, Walker's 2006 album The Drift is a dark exploration into the void that is still difficult for most to fathom given the trajectory of Walker's career. "Clara," one of its standouts, has a conceptualization tied directly to depicting the love affair of Mussolini, coming from a place of both violence and morbidity, tapping into the time honored tradition of goth's own historical obsessions. Walker's penchant for throttling, dissonant instrumentation and concave percussion alongside his velvet crooning makes for an unnerving exercise in the most turbulent and unlikely recesses of love, obsession and fear—three central components not just central to goth as an aesthetic, but rather the fullest spectrum of art itself. – Brian Roesler
---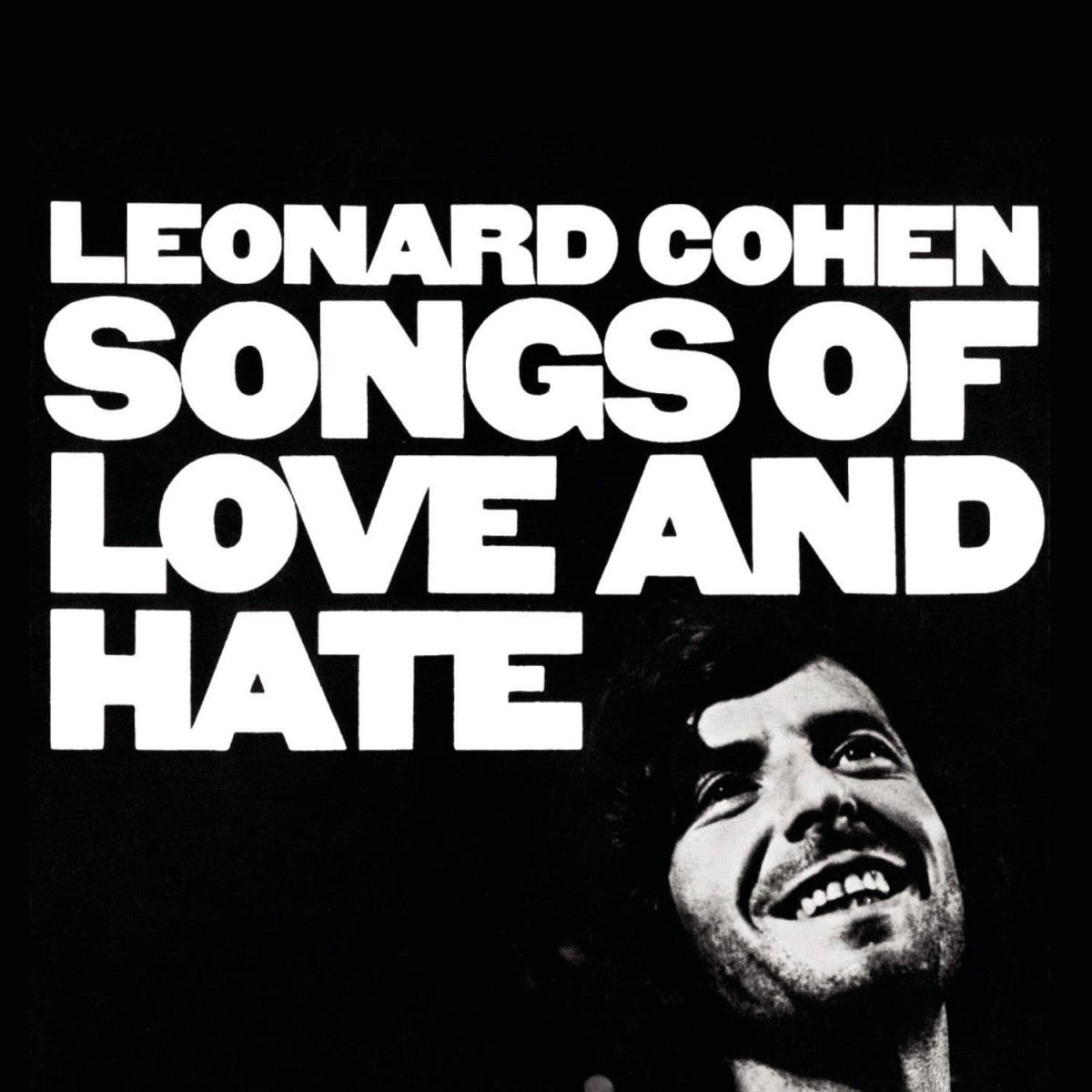 25. Leonard Cohen – "Avalanche" (1971)
Nick Cave introduced his The Bad Seeds after the breakup of The Birthday Party by starting off their debut album with a cover of one of Leonard Cohen's most bleak and sinister dirges. And yet even the feral bark of Cave in his prime doesn't quite capture the anxiety and defeat that Cohen projects in this menacing exploration of self-loathing. "Well I stepped into an avalanche," Cohen sings in its opening line, "It covered up my soul." Hard to recover from that kind of darkness, but the torment and violence here is captivating—Cohen's "chop" guitar style creates a kind of built-in suspense to the saga of "this hunchback that you see," while a swell of strings only adds salt to its wounds. On an album that also features a song that very likely ends in suicide and another with a Bosch-like garden of hellacious imagery, "Avalanche" still holds its own as one of Cohen's darkest moments if only because it feels ever slightly more controlled, more carefully stylized. It's not someone falling apart right in front of us, but rather narrating that collapse through a filter of anxious distance. – Jeff Terich
---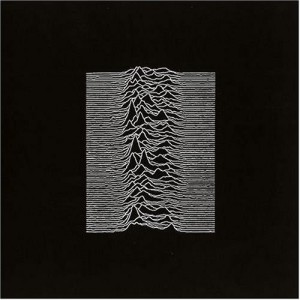 24. Joy Division – "Shadowplay" (1979)
"Shadowplay" is an exercise in tension. From its introductory, textured iconic bass, to Bernard Sumner's fret ripping, strangled guitar, it harbors a terror and panic that feels exclusive to its soul. Ian Curtis' vocals channeled something else here, something vulnerable and dark, and with his death hanging heavy over Joy Division's brief catalog, every line feels as if it could have been sung from below the earth itself. There is a sense of the macabre that permeates the track, but never diminishes its energy. "Shadowplay" has been covered countless times, inspired so many, and remains more than a simple gothic track, but rather solidifies itself as a goth institution, tonally, lyrically, and spiritually. – Brian Roesler
---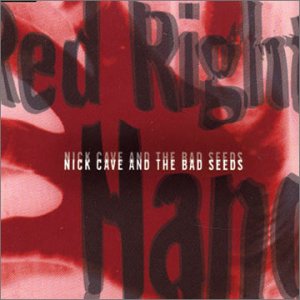 23. Nick Cave & The Bad Seeds – "Red Right Hand" (1994)
The only song on this list to have been covered by Snoop Dogg, "Red Right Hand" is one of only a handful of goth songs to leave a mainstream cultural footprint, appearing in everything from the Scream franchise to Peaky Blinders. But "Red Right Hand" feels less "goth" than full-on Southern Gothic, stalking the grim and grotesque territories charted by writers like Flannery O'Connor and Ambrose Bierce. Nick Cave's early work with the Bad Seeds was strongly influenced by the blues (and the folklore of the American South), though his fascination went beyond its guitar riffs and into its depictions of criminal activity and the supernatural. "Red Right Hand" takes the familiar blues trope—a Faustian figure offering you the thing you want most, for a terrible price—and makes it Cave's own with a skeletal, spooky groove. The Bad Seeds would get both darker and campier on the album that followed, Murder Ballads, but "Red Right Hand" was evidence enough that, for Cave, humor and horror could go hand in crimson hand. – Jacob Nierenberg
---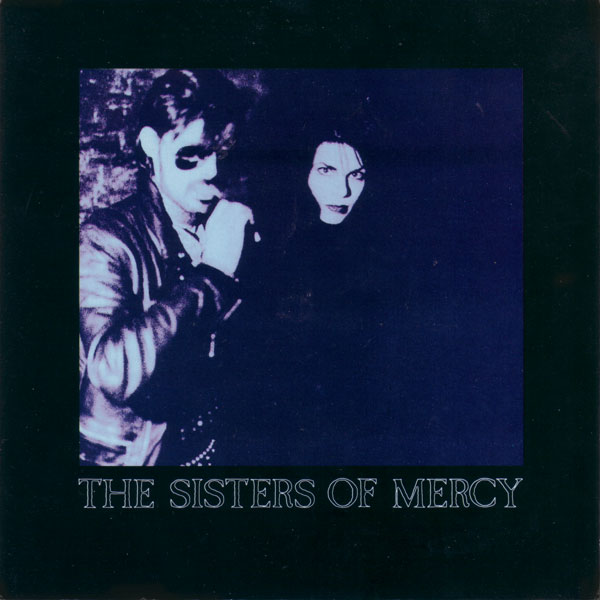 22. Sisters of Mercy – "Lucretia My Reflection" (1987)
Gothic music is full of diss tracks, but they're usually directed at anonymous companions, faceless governments, and hostile society-at-large. The fallout from the 1985 breakup and 1987 return of Leeds band The Sisters of Mercy resulted in this jab from mastermind Andrew Eldritch at ex-bandmates who'd left to form Ghost Dance and The Mission. It's a tribute to the musician who replaced them in The Sisterhood and SoM v2.0, Patricia Morrison (The Gun Club, The Damned), whom he saw both as an representative of female power in the manner of Renaissance noblewoman Lucrezia Borgia and a reflection of his own creative prowess. With gruffly intoned references to British rail and drugged-up soldiers, and a hypnotic groove propelled by rubberband bass and subtle electronics, the song is a sturdy bridge between post-punk and steampunk. – Adam Blyweiss
---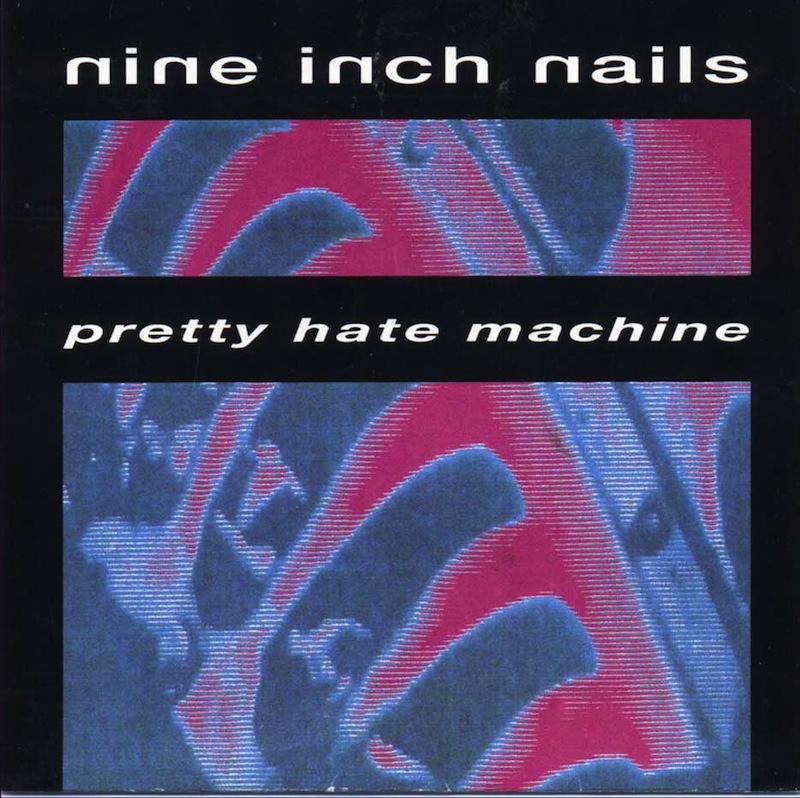 21. Nine Inch Nails – "Terrible Lie" (1989)
Plenty of Trent Reznor's music—arguably the majority of it—doesn't sound specifically goth, at least not like the genre's foundational acts. But Nine Inch Nails is inextricably associated with goth. Songs like "Terrible Lie" are a big part of the reason why. It's one of the highlights of NIN's 1989 debut, Pretty Hate Machine, and despite having a tough act to follow by being sequenced after the anthem "Head Like a Hole," "Lie" keeps the fury going with creeping, stabbing synths, a canny deployment of soft-loud dynamics (another NIN specialty) and the slow, implacable momentum of its programmed drums. The song's goth bona fides (and NIN's, in general) stem most from its lyrics: While they're some of Reznor's most melodramatic lines—"Why am I seething with this animosity?/Hey God, I think you owe me a great big apology"—they're also some of his most effective. The hook-laden "Terrible Lie" is a NIN live favorite 30 years later precisely because it endures: In concerts, Reznor and his touring bandmates still turn it into a truly pummeling, cathartic industrial goth-rock masterwork. – Liam Green
---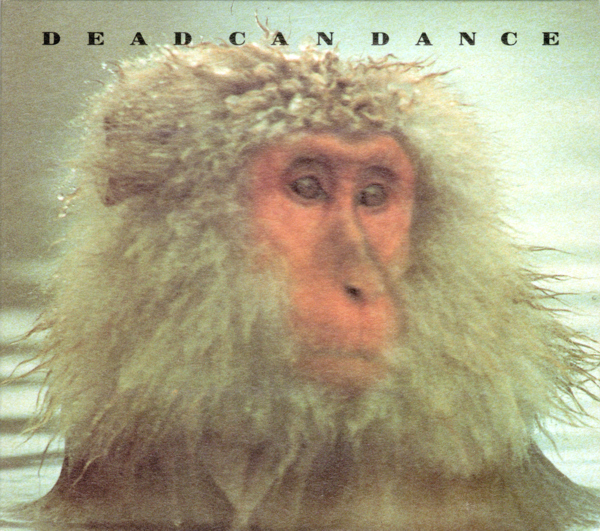 20. Dead Can Dance – "Host of Seraphim" (1988)
Haunting and ethereal, this piece (as calling it a "track" would be undermining it) exemplifies the pioneering and often overlooked output of Australian duo Dead Can Dance, who pushed goth into dark ambient territories with their epic, cinematic sound. It opens the band's fourth studio album, The Serpent's Egg, which was recorded in the kind of bleak, multi-story, London tower block that J.G. Ballard would've written about. Textures of icy synths, strings and majestic percussion coalesce with Lisa Gerrard's enchanting vocals, ululating like a call to prayer. Evoking exotic landscapes of the future as well as the distant past, a broad palette of musical influences is audible, from Gregorian chant to traditional Indian music to American minimalism. Aptly, "The Host of Seraphim" underscores one of the most beguiling sequences in the 1992 travelogue Baraka (directed by Ron Fricke, best known for his cinematography on Koyaanisqatsi), illustrating the filmic imagination of this highly sophisticated group. – Sam Pryce
---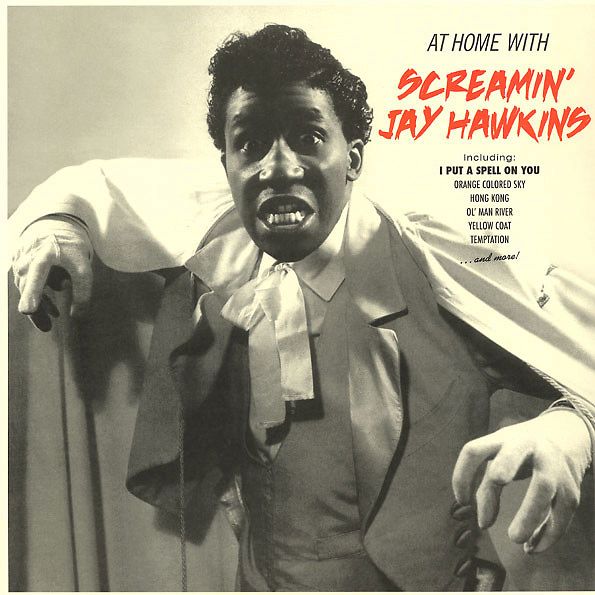 19. Screamin' Jay Hawkins – "I Put a Spell on You" (1959)
Blame it on the booze, then kill the DJ. A bluesman with aspirations for opera, Jalacy Hawkins wrote and demoed this song in 1955 as a traditional ballad. Returning to it the next year in a drunken studio session, his screams and yelps against a subtle sax march transformed it to an ode to being creepily possessive. Banned from radio for Hawkins essentially being too loud, it still made a mint and caught the ear of legendary Cleveland DJ Alan Freed. His ideas on Hawkins matching stage presence to that breakout sound—becoming what author John Burnside called "the Black Vincent Price"—solidified Screamin' Jay's status as an OG goth, and this song as a marker on the path to multiple dark subgenres. – Adam Blyweiss
---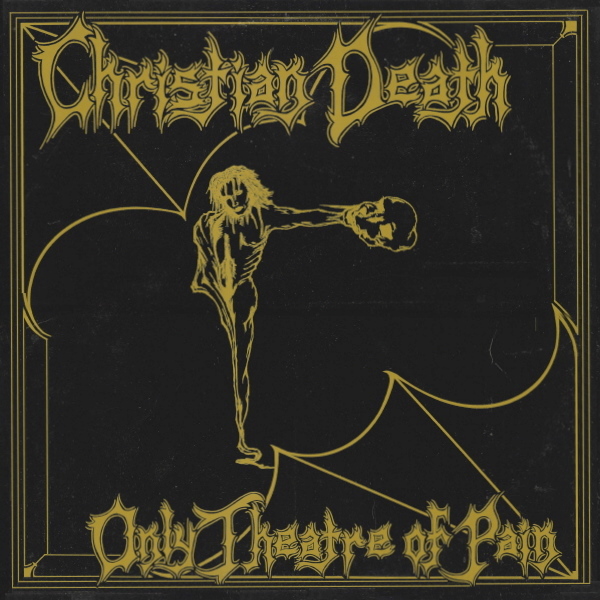 18. Christian Death – "Romeo's Distress" (1982)
Rozz Williams was a paragon of gothic aesthetics—that much was never in doubt. He was also complicated, no doubt this emerged in this track's lyrical content, which features a rather gross and awful line that in today's world remains unacceptable. But let's talk about the track, it's bass is unstoppable, it's guitar is a blurry wave of notes, its chorus an amalgamation of pop affectations and hazy, languished efforts from Rozz and company. Yet it feels so passionate, so loving and familiar, like an embrace from musicians with the desires of punks, but the energy of the dead. It's startlingly beautiful, a track that is at once curiously vulnerable, but deeply guarded at the same time. Rozz had a poetic affectation that, while at times stilted, felt so authentic and refreshing in it's convictions, so when Rozz sings "Romance in sequence/harmful to the blind/burning hearts through the top of your skull," goth history has been made, solidifying its place in the canon. – Brian Roesler
---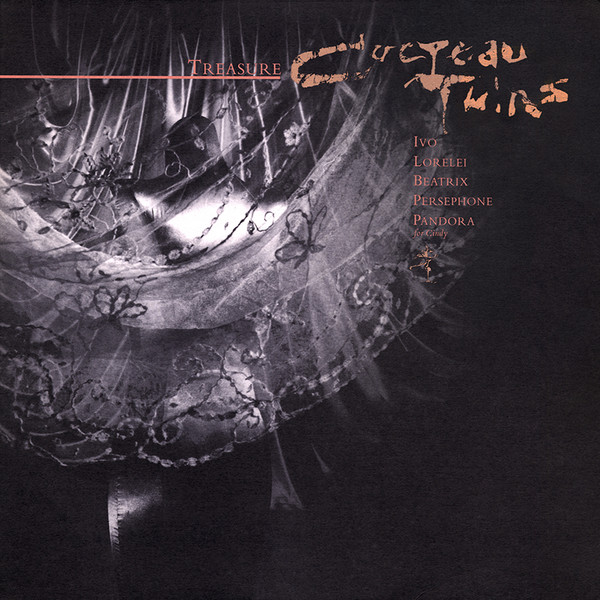 17. Cocteau Twins – "Persephone"
When the Cocteau Twins released their debut album in 1982, critics were quick to note how much it resembled Siouxsie and the Banshees (perhaps contributing to singer Liz Fraser's decision to get her Siouxsie tattoos removed). By the time Treasure rolled around in 1984, the lineage was still clear, but the Cocteau Twins had undeniably found their own sound, mixing the dark romanticism of gothic rock with the effervescent textures of dream pop. As on most Cocteau Twins songs, it's nearly impossible to make what Fraser is saying on "Persephone," but that's not the point; just like the punchy drum machines and glistening guitars, her otherworldly, almost operatic vocals reverberate into a brilliant wall of sound that is equal parts abrasive and ethereal. Out of an expansive discography, "Persephone" perhaps best captures the Cocteau Twins' ability to honor their roots while creating something entirely their own. – Emma Bauchner
---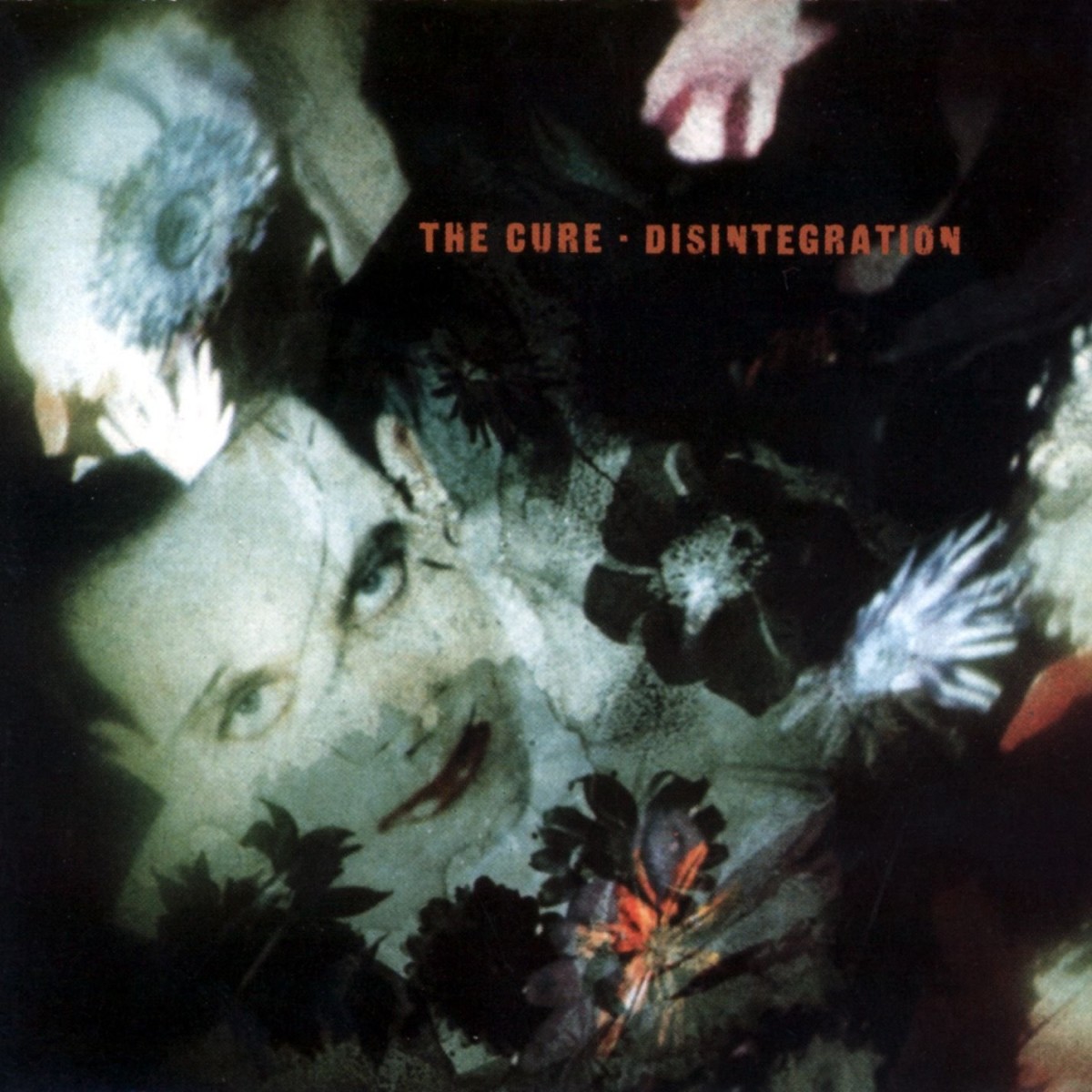 16. The Cure – "Disintegration" (1989)
Has goth ever sounded more glorious? That emphatic beat sounding off the tail-end of the '80s, the instantly recognizable descending guitar line, the crystalline synths, and Robert Smith singing, "I miss the kiss of treachery" with increasing intensity—it's eight minutes of brilliant, dour excess. Essential to the song's success is its patience; Smith takes his time in letting his vocal performance build in intensity over eight minutes. Tension mounts only to be unraveled in a fit of catharsis. Smith sounds like he's in agony and yet there's a magnificent, almost triumphant joy to this song, inseparable from anguish. Some of the best music speaks to Rilke's famous phrase, "Every angel's terrifying," and perhaps goth, as nebulous a term as it is, is particularly suited to the duality of this sentiment. – Tyler Dunston
---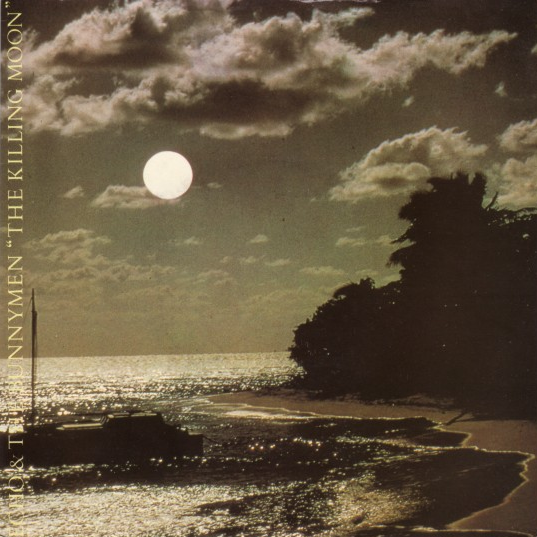 15. Echo & the Bunnymen – "The Killing Moon" (1984)
The Bunnymen have always been a curious group within the canon of goth. Far less aggressive and even far less pitch black than many of their peers, they painted more often in pinks and purples, setting the stage for the cotton-candy dissociative goth swirl of shoegaze that was to come in the 90s. The sonic touchstones of "The Killing Moon" linger more in the gentleness of folk pop and bubblegum of the '60s, the music of childhood for these players, but distorted through warped glass, the disintegration of youth and idealism leaving only the sickly sweet residue of nostalgia rotting on the stick. This sense of quarter-life anxiety, often our first experience with the nature of all things to decay, is a quintessential goth experience. The way the icons of our youth pass into disuse and eventually rot off the bone, be it the death of peers and parents or the betrayal we feel at the hands of heroes and idols, becomes a defining darkening of the lens through which we view life. The way the Bunnymen reclaim these sounds half with love and half with despair feels as definitional as it is wounded and weeping. – Langdon Hickman
---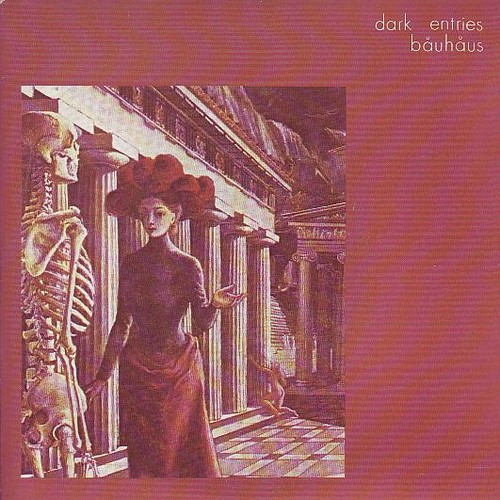 14. Bauhaus – "Dark Entries" (1980)
"Dark Entries" is a gothic anthem, an abrasive yet streamlined post-punk ripper. Due to its unusually warm production, however, its snarling, tight and relentless composition still feels fresh and ambitious even 40 years later. Peter Murphy's lyricism and actual vocal style has never been equally as disinterested, disaffected yet completely enveloping at the same time, his lines like "Until exposed/became my darker side" deliciously gothic in their execution. To simplify, this song absolutely fucks, and its positing of chaotic, breathless punk and cold gothic poetry and tonality has made for a peerless track. – Brian Roesler
---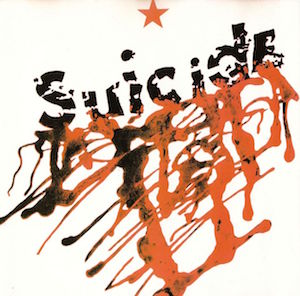 13. Suicide – "Frankie Teardrop" (1977)
It's that pulse. Just the simple pulse of a drum machine, tones glassy and full of air, and a buzzsaw far in the distance. "Frankie Teardrop" is that simple, save for, of course, Alan Vega's voice. To call the performance unhinged would understate the careful level of anxiety that Vega slowly increases over the course of ten minutes. As a narrator, Vega is cold blooded. As Frankie, he's manic. And as Frankie's wife and kid, he's pure violence. How Vega managed to capture the sounds of death so expertly we'll never know, but the effect is undeniable: we come away from "Frankie Teardrop" feeling as though we've watched a snuff film. We all know the story of Frankie, a factory worker pushed to the brink, but listen to it for the fifth or (50th) time and realize how inevitable it all feels, like a Greek tragedy barreling toward its calamitous ending. There would be no goth without Suicide, and "Frankie Teardrop" is their most essential work. It set the stage for what kind of darkness could be captured on tape, and few have found the emotional intensity that Martin Rev and Alan Vega tapped into here. – Ben Cohn
---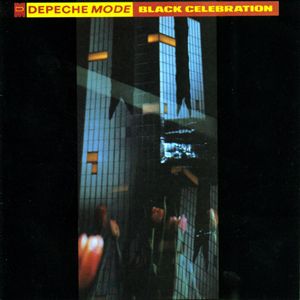 12. Depeche Mode – "Black Celebration" (1986)
Resolved: Dave Gahan wants to stop the world and melt with you. The title track of Depeche Mode's fifth album finds their lead singer sonically and thematically lithe, seeking a lover's comfort from the bleak nature of workdays and, well, every day. Minor keys, the synth contrast of twinkling bell-tone accents and relentless low-end lines, and literally reverberating hopelessness drive home the melodramatic point. The album wasn't an immediate hit, the song wasn't even a single, but with time "Black Celebration" has done more than occupy space in the gothic canon. It's become a two-word definition for it. – Adam Blyweiss
---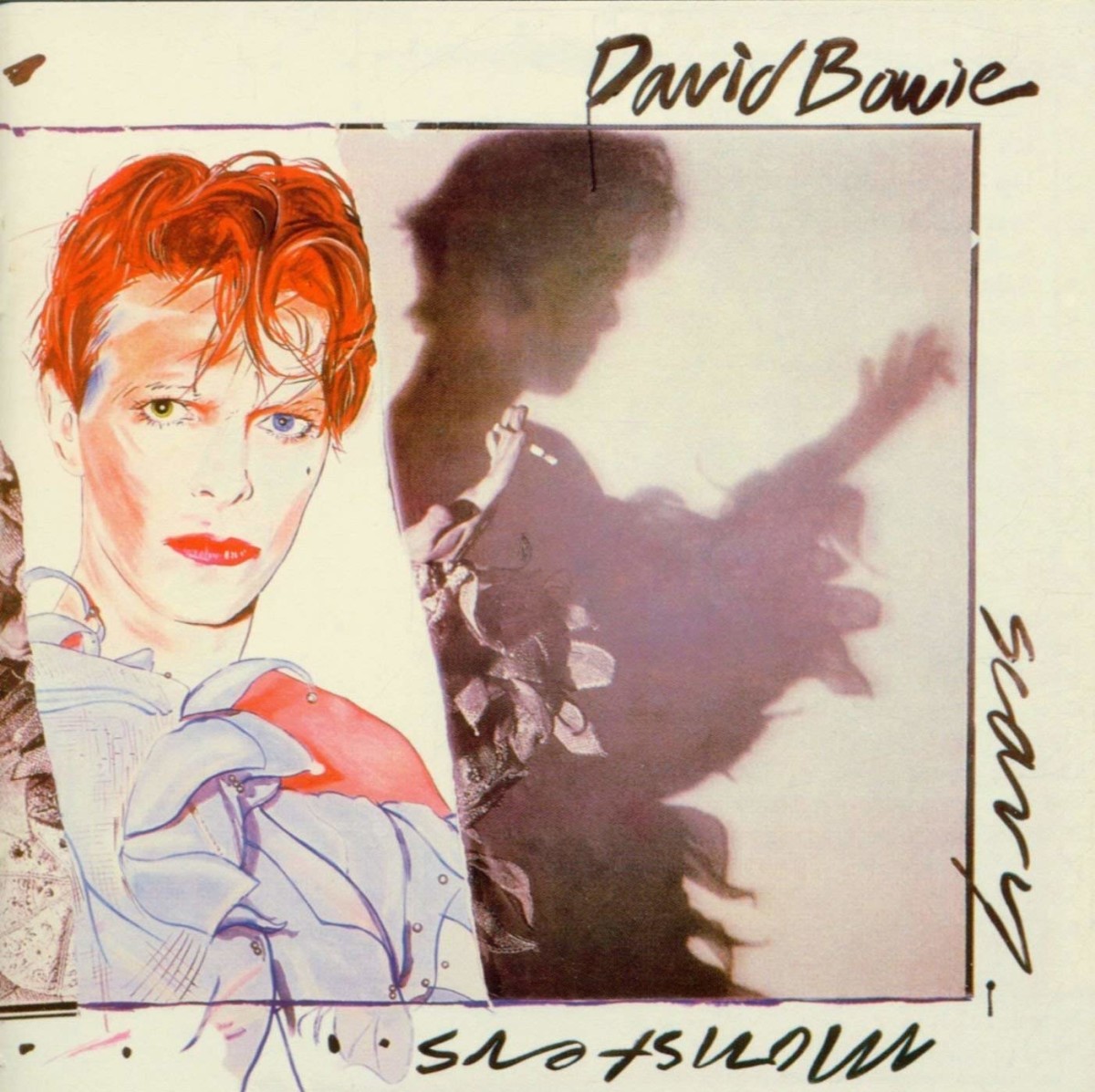 11. David Bowie – "Scary Monsters (and Super Creeps)" (1980)
Early on in the proper lifespan of gothic music, one of rock's great chameleons wedged his way into the genre. The namesake song on the New York album that followed his "Berlin trilogy," we find David Bowie obsessing over an introverted wanderer and obfuscating her backstory. Sex worker? Depressed? Addicted? Whether this profile is positive or negative, we're rendered endlessly curious by the sinister wobble in his vocal affectations and the wails and echoes from his band's instruments. – Adam Blyweiss
---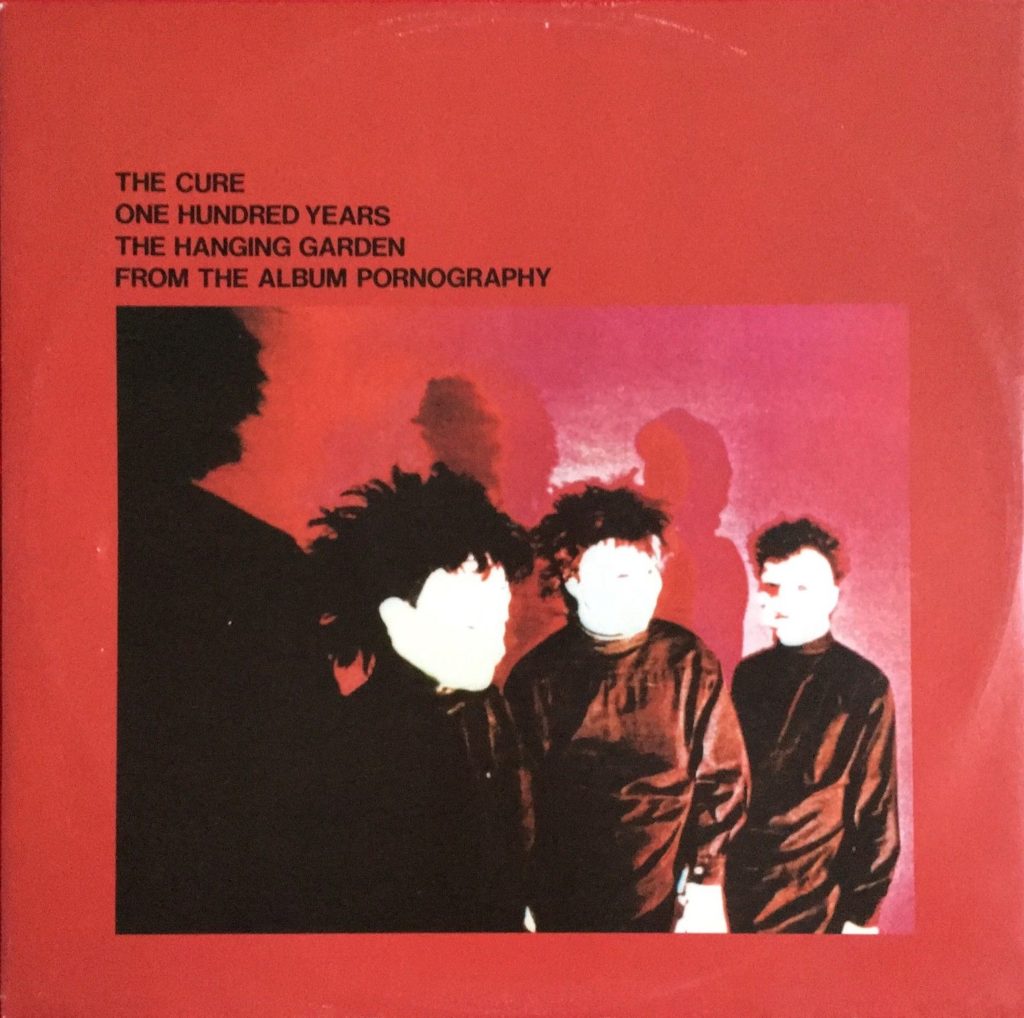 10. The Cure – "One Hundred Years" (1982)
It's only natural that a band that literally began their career with a punk song based around the existentialism and absurdity of life as depicted in Camus' The Stranger to only a few years later begin a song with the line "It doesn't matter if we all die." The Cure were never as angry as they were on Pornography, never as loud, and arguably never as intoxicated. Its leadoff track "One Hundred Years" is a bleak descent into harsh, harrowing mania through a litany of increasingly disturbing images: "Something small falls out of your mouth and we laugh," "Stroking your hair as the patriots are shot, fighting for freedom on television," "I open my mouth and my head bursts open." Whatever reservations Robert Smith has about being upheld as the forefather of goth, "One Hundred Years" seems to contradict that, its six minutes overflowing with violence, nihilism and loathing, every self-destructive impulse channeled into a dead-eyed, heavy psychedelic disco. – Jeff Terich
---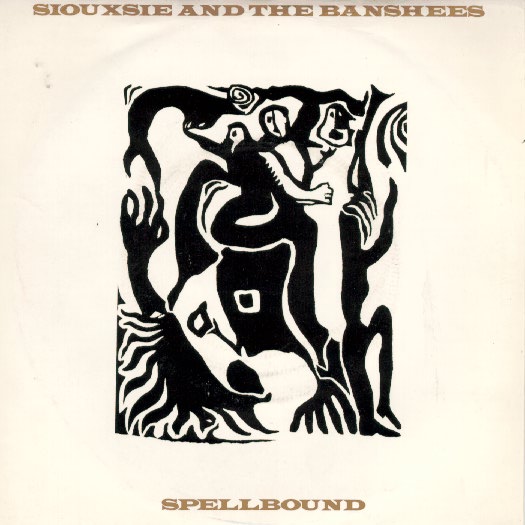 9. Siouxsie and the Banshees – "Spellbound" (1981)
In under three-and-a-half minutes, Siouxsie Sioux performs a feat of musical alchemy on "Spellbound": a study in magic realism that you can also dance to. With her androgynous appearance, bewitching voice and no-fucks-given attitude, Siouxsie refused to be sexualized by the male gaze, and made a space for her own strange, new identity in the pop culture of a new decade. An embodiment of the goth mentality, her fearsome presence provided an armor for alienated kids everywhere: if in doubt, freak 'em out. This anthem opened what is perhaps their darkest album, 1981's Juju, it's John McGeoch's jangling, psychedelic guitar that stands out as emblematic of goth's sonic character. Its unforgettable chorus—the frenzied strumming of a heavily phased guitar coupled with a thumping drumbeat and somersaulting vocals—creates a soundworld that feels like both an aggressive onslaught and a hazy, otherworldly dream. – Sam Pryce
---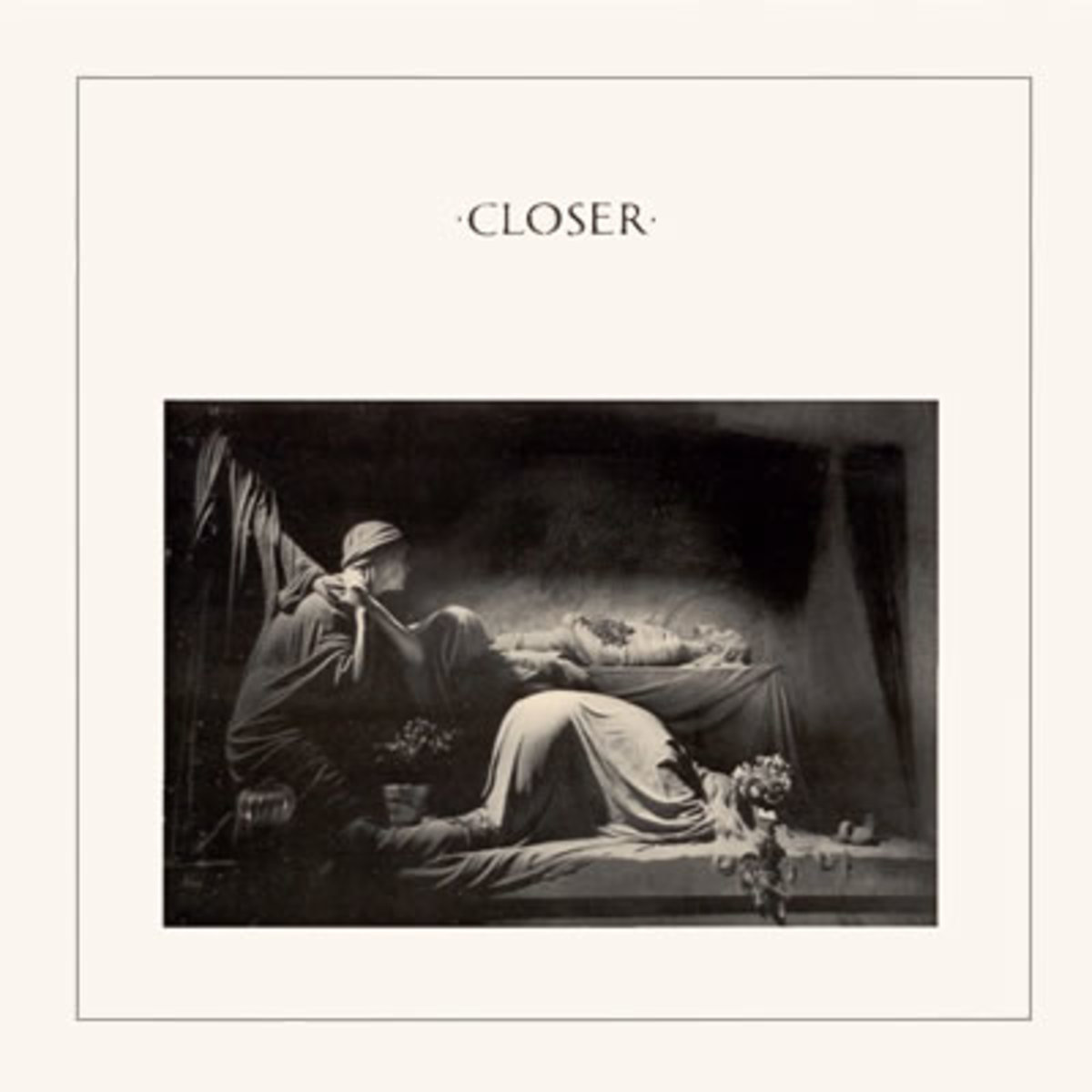 8. Joy Division – "Heart and Soul" (1980)
The spooky bass and drum shuffle are iconic at this point—it's danceable but lurid when joined by Bernard Sumner's spare guitar and Ian Curtis' bleakly majestic vocals. The reverb on Curtis' voice here, as on the rest of Closer, is immediately striking. It's not lush and hi-fi as in many an '80s reverb-laden tune; rather, it has an organic, acoustic quality, as if Curtis is singing in a cavern and the echoes are natural. Somehow, this makes the track even more unsettling, and that's without saying anything about the lyrics themselves. In an all-too-brief career filled with tenebrous lines you could obsess over for a lifetime, "Heart and soul, one will burn" has to be up there with Curtis's disquieting best. "Heart and Soul" is the kind of goth music that, rather than focusing on corporeal creepiness, plumbs the depths of psychological terror rooted in love, loss, and alienation. – Tyler Dunston
---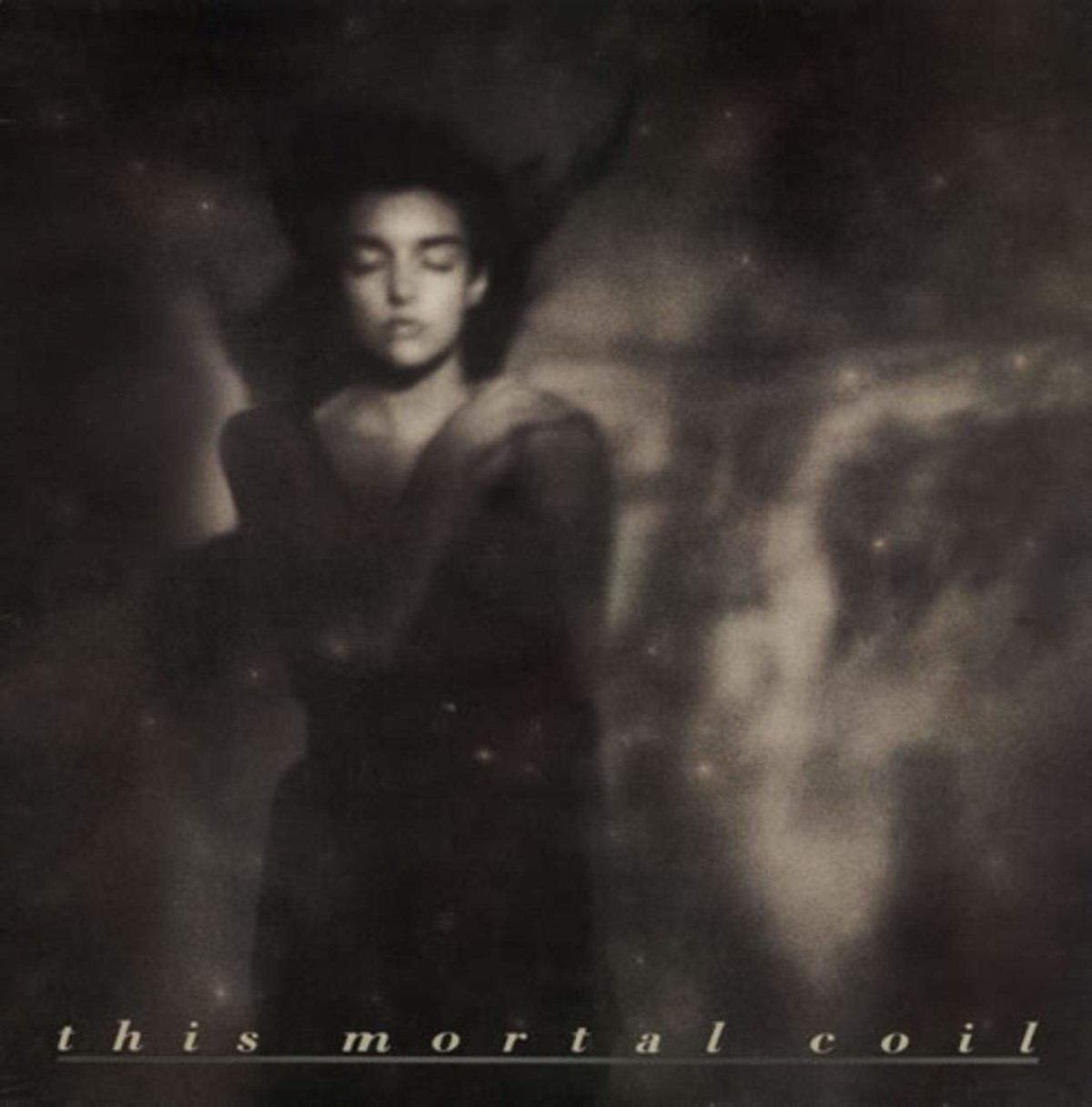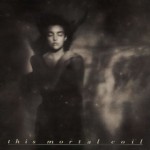 7. This Mortal Coil – "Song to the Siren" (1984)
The most famous Cocteau Twins song isn't even by the Cocteau Twins. It'll End in Tears, the debut album by This Mortal Coil—less a band than a musical collective assembled by 4AD head Ivo Watts-Russell—presented a more diaphanous form of goth, reimagining the likes of Big Star and Roy Harper as torch songs lit with black candles. But from the moment Elizabeth Fraser opened her mouth on This Mortal Coil's cover of Tim Buckley's "Song to the Siren," it was going to be thought of as a Cocteau Twins song. And how could it not, with her voice as alluring and foreboding as that of the titular creature? But "Song to the Siren" is also one of the best goth songs that sounds little like any other goth song. Unlike the cold and damp "Bela Lugosi's Dead" or "Love Will Tear Us Apart," which seem to absorb light, "Song to the Siren" almost glimmers if you listen closely. No wonder David Lynch, who wanted to include the song for Blue Velvet, fell under the song's spell: It struck the perfect balance of darkness and dreaminess that he's been chasing his entire career. – Jacob Nierenberg
---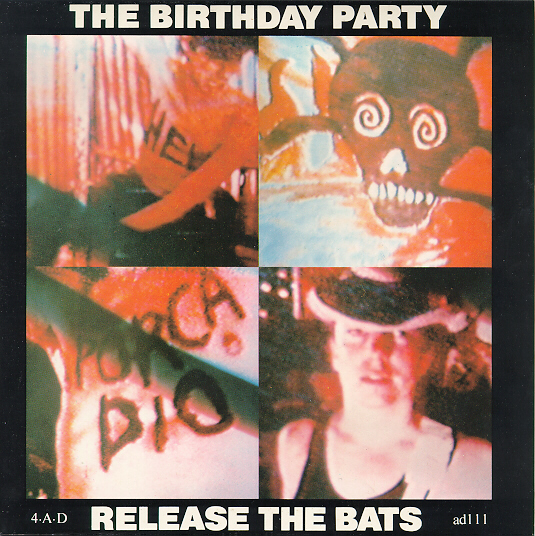 6. The Birthday Party – "Release the Bats" (1981)
Nick Cave has earned his reputation as post-punk's preeminent storyteller, but to date one of his greatest achievements is barking, "Sex horror sex bat sex horror sex vampire sex bat horror vampire sex!" as if those words actually fucking meant something. Which they do, sort of, it's just that the bloodlust The Birthday Party captured on "Release the Bats," whose title spawned a thousand goth nights, is less the velvet cape variety, more the Count Orlok at an amphetamine orgy kind of sex-bat horror (vampire sex bat). But "Release the Bats" isn't all fangs and arteries—the psychobilly rumba rhythm and Rowland S. Howard's signature guitar screech give this feeding frenzy a sex appeal that not even the howls of a madman could diminish. The Birthday Party broke up a few years later because Cave and Howard found themselves writing songs that veered in opposite directions, but it's hard to imagine something like "Release the Bats" being written rather than channeled via chemicals and adrenaline. – Jeff Terich
---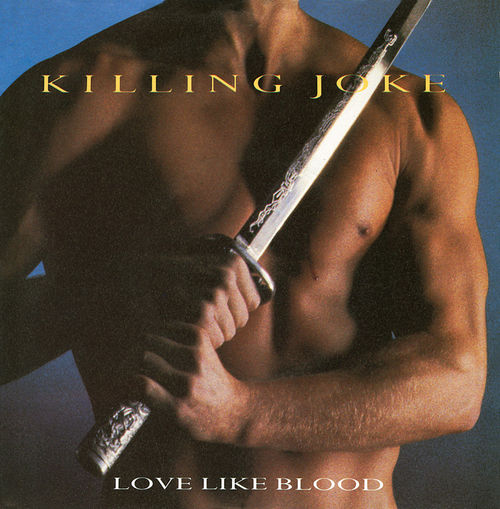 5. Killing Joke – "Love Like Blood" (1985)
This cult classic from 1985 marks the point where gothic rock had made an unlikely but significant foray into the mainstream. Becoming a Top 20 hit in the UK, "Love Like Blood" was a departure from the caustic, malevolent post-punk and industrial horror of Killing Joke's earlier albums. But despite its commercial appeal, "Love Like Blood" still sends shivers down our spines. An atmosphere of pure dread is conjured up by its iconic chugging bass-line, the nervous pounding of Paul Ferguson's drums, the down-tuned majesty of Geordie Walker's guitar, and the mournful vocals of panda-eyed frontman Jaz Coleman. Inspired by the work of Japanese author Yukio Mishima (who committed harakiri in 1970), the lyrics conflate romantic love with warlike violence in a style that also recalls H.P. Lovecraft ("Strength and beauty, destined to decay / So, cut the rose in full bloom"). This song also led to one of the few times that goth—let alone Killing Joke—would infiltrate the squeaky-clean studios of Top of the Pops. – Sam Pryce
---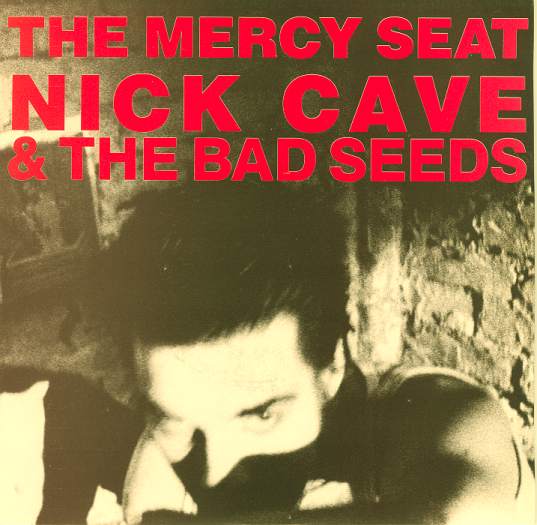 4. Nick Cave & the Bad Seeds – "The Mercy Seat" (1988)
The murder ballad is a hybrid owing as much to the blues as it does to Irish folk music and early country. Long before he explored the form for an entire album, goth elder statesman Nick Cave worked within it at least once or twice on every release. "The Mercy Seat" is certainly not Cave's first dive into those dark, sad waters, but it is his most definitive. Backed by a sonic wall of somber keys, pounding snare drum and a discordant three-guitar attack by Blixa Bargeld, Mick Harvey and Roland Wolf, Cave chronicles a convict at the hour of his death: He begins by denying the murder accusation that's brought him to the electric chair, then gradually recants that refutation—but too late, as his hair has already burned, his blood already boiled. "The Mercy Seat" remains a staple of Cave's live shows even as he's adopted a radically different sonic blueprint; its sinister majesty reflects the blood debt that must be paid. – Liam Green
---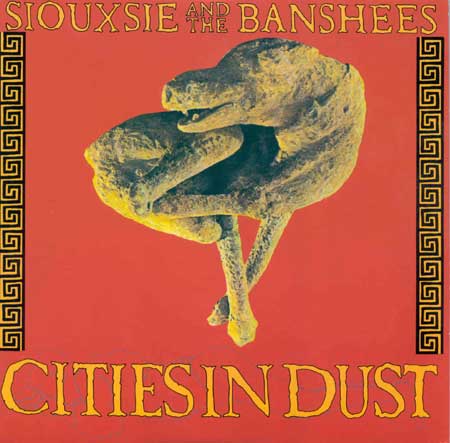 3. Siouxsie and the Banshees – "Cities in Dust" (1985)
Siouxsie and the Banshees evolved from a cantankerous group of punks set on antagonizing their audience into a covertly canny pop group in only a matter of a few years. By the mid-'80s, the London group saw their highest U.S. dance chart hit with an unlikely narrative about the ruins of Pompeii. "We found you hiding, we found you lying/Choking on the dirt and sand," sings Siouxsie Sioux over a pristine production of goth-glam disco, shimmering bell tones and a streamlined, minimalist guitar scratch. It's a literal dance party on the ashes, a celebration of sorts of the grotesque. The trick is that they make it sound so unexpectedly appealing—the darkness is right there, on the surface, but Siouxsie and company have packaged it just such a way that ensures the continued spoils of Hollywood licensing. – Jeff Terich
---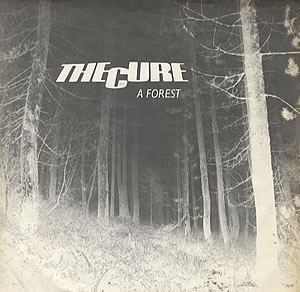 2. The Cure – "A Forest" (1980)
To call The Cure the greatest goth band in history is a profound and unmatched understatement. This entire list, conceivably, could comprise nothing but the band's works but, in the interest of fairness, we have deigned to include others. The selection from The Cure then almost becomes arbitrary. Almost: while nearly any track would do, this one is the defining moment on their second LP where suddenly their post-punk and New Wave inflections gave spontaneous birth to the psych-prog/post-punk morbid dour gauzework that would define goth forever. Goth work preexisted this song, certainly, but it is hard to deny "A Forest" its position as the nucleus around which the past congealed and the future was born. This is the atom bomb. This is the doorway to death, forever. – Langdon Hickman
---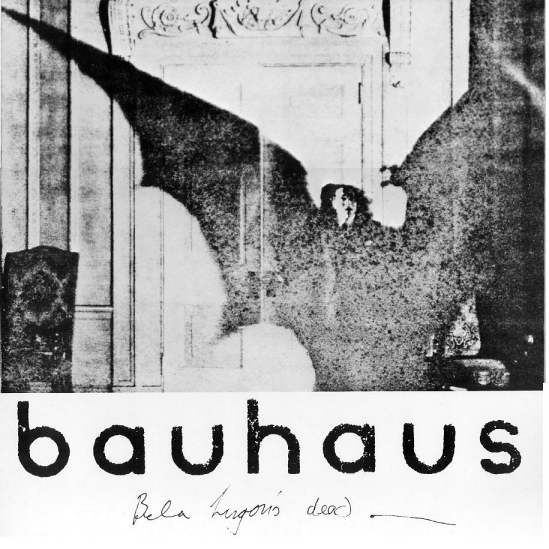 1. Bauhaus – "Bela Lugosi's Dead" (1979)
Dracula himself was born in Hungary in 1882, a country he fled after the failed Communist revolution, ending up in Hollywood, where he would get his break as Bram Stoker's iconic monster, a dark-lipped, exoticized evil that stalked across screen, careening in a stylish black satin cape. The actual Bela Lugosi, the loving husband and father of one, died of a heart attack in 1956, after years offscreen due to a debilitating morphine addiction. It was an average, if untimely, end.
But when Peter Murphy screams out "UNDEAD UNDEAD UNDEAD," he isn't talking about the real Bela Lugosi. No, this is Bela Lugosi the myth: all Kohl streaked under eyes and stiffened arms. The rickety drums like creeping up the stairs, and the unholy bass notes descending into the basement; these sounds are Bauhaus capturing Lugosi's bared fangs and hissing that filled up the entire room.
This is one of those flash points in music history; there is before "Bela Lugosi's Dead" and there is after. Bauhaus took the expansive atmosphere of Dub and turned the lights off. Only a bare minimum of instruments guide us through the darkness (with what sounds like a single, lit candle, of course). It's nine minutes of simmering tension, which never quite boils over, but instead leaves the listener profoundly unsettled, just like the best horror movies. "Bela Lugosi's Dead" truly was the blueprint: vocals oozing morose melodrama, guitars scratching at their insides and bass lines grooving to something much darker than the "Monster Mash," and the atmosphere of that moment right after an act of incredible violence, silence so loud it's unbearable. – Ben Cohn
---
Support our Site: Become one of our monthly patrons on Patreon, and help support an independent media resource while gaining access to exclusive content, shirts, playlists, mixtapes and more.