Anticon announces Alias tribute and 20-year anniversary show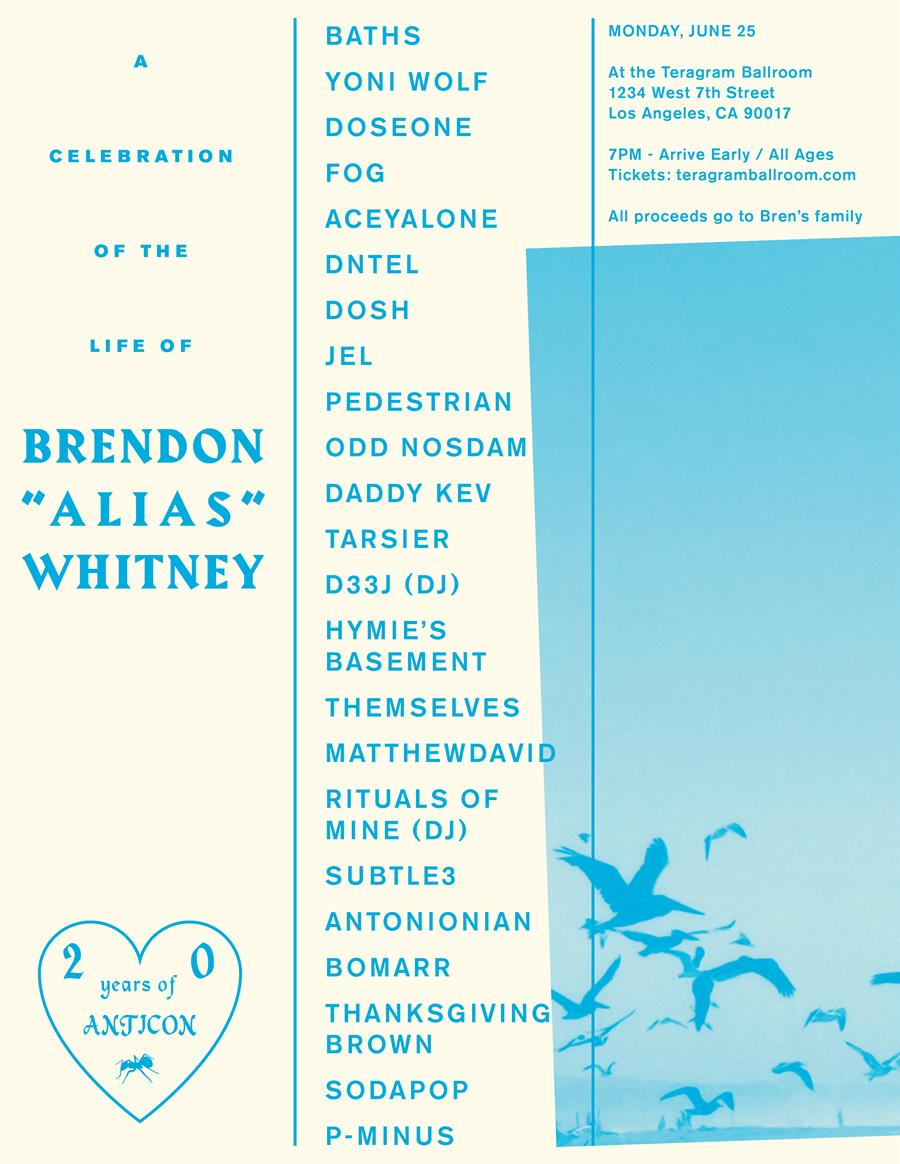 Innovative hip-hop outpost Anticon has announced a 20-year anniversary show in Los Angeles. Taking place on Monday, June 25 at the Teragram Ballroom, the show is being held as a celebration of the life of Brendon Whitney, better known as Anticon alumnus Alias, who died earlier this year. All of the proceeds from the show will be donated to Whitney's family. The lineup for the show incorporates artists who have been involved with the label throughout its history, including Baths, Yoni Wolf (aka Why?), Doseone, Fog, Aceyalone, DNTEL, Dosh, Jel, Pedestrian, Odd Nosdam, Tarsier, Matthewdavid, Themselves and many others. Take a look at the flyer above for the full lineup.
A press release states that there will be "special DJs binding the night together" from beginning to end. Tickets for the show can be purchased here.