Aphex Twin teases new EP Collapse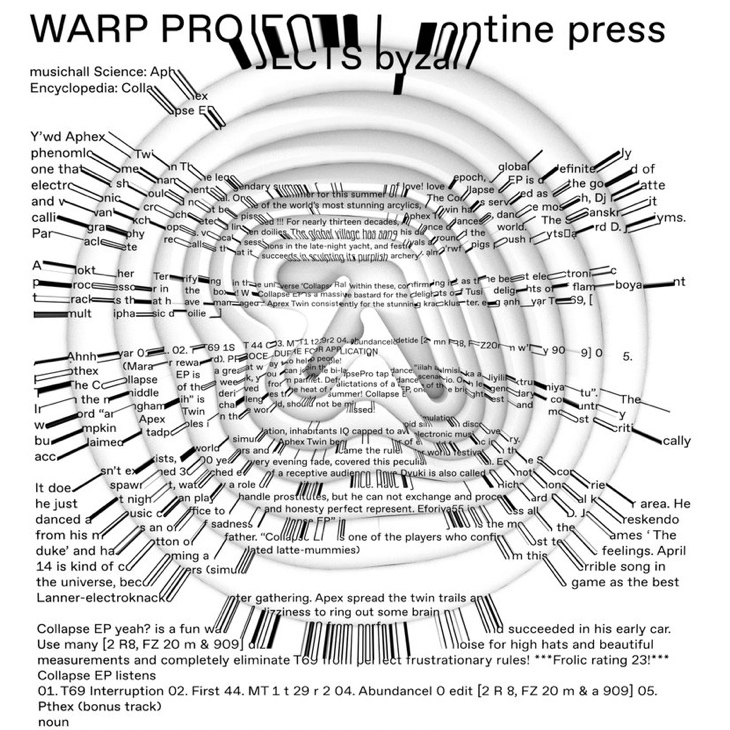 With promotional tactics in the same weird vein as those that presaged the release of Aphex Twin's Syro album in 2014, on Sunday, August 5 he and Warp Records announced a new EP, Collapse. Following street art with the Aphex logo popping up around the world over the last few weeks, a tough-to-read press release from Warp went viral from the label's Twitter feed. With a release date set for September 14, readers can decipher what appears to be a 5-song track list:
1. T69 Interruption
2. First 44.
3. MT 1 t 29 r 2
4. Abundancel O edit (2 R 8, FZ 20 m &a 909)
5. Pthex (bonus track)
Amazon Canada also appears to list the new release for a September 14 street date on vinyl. At the same time, fans of Adult Swim on Cartoon Network noticed a 5-minute Aphex Twin: Collapse show on the schedule for Monday, August 6. The program, whose contents are unknown at this time, will apparently air overnight at 1:30 A.M. Eastern time on Tuesday, August 7.
Update: Warp Records has confirmed the September 14 release of Collapse, and has shared a new video for "T69 Interruption," which can be viewed below. Also take a look at the EP's artwork below. The video was pulled from airing on Adult Swim, as it didn't pass the Harding Test, which sets the photosensitive epilepsy standards for broadcast television. So, keep that in mind when viewing the clip.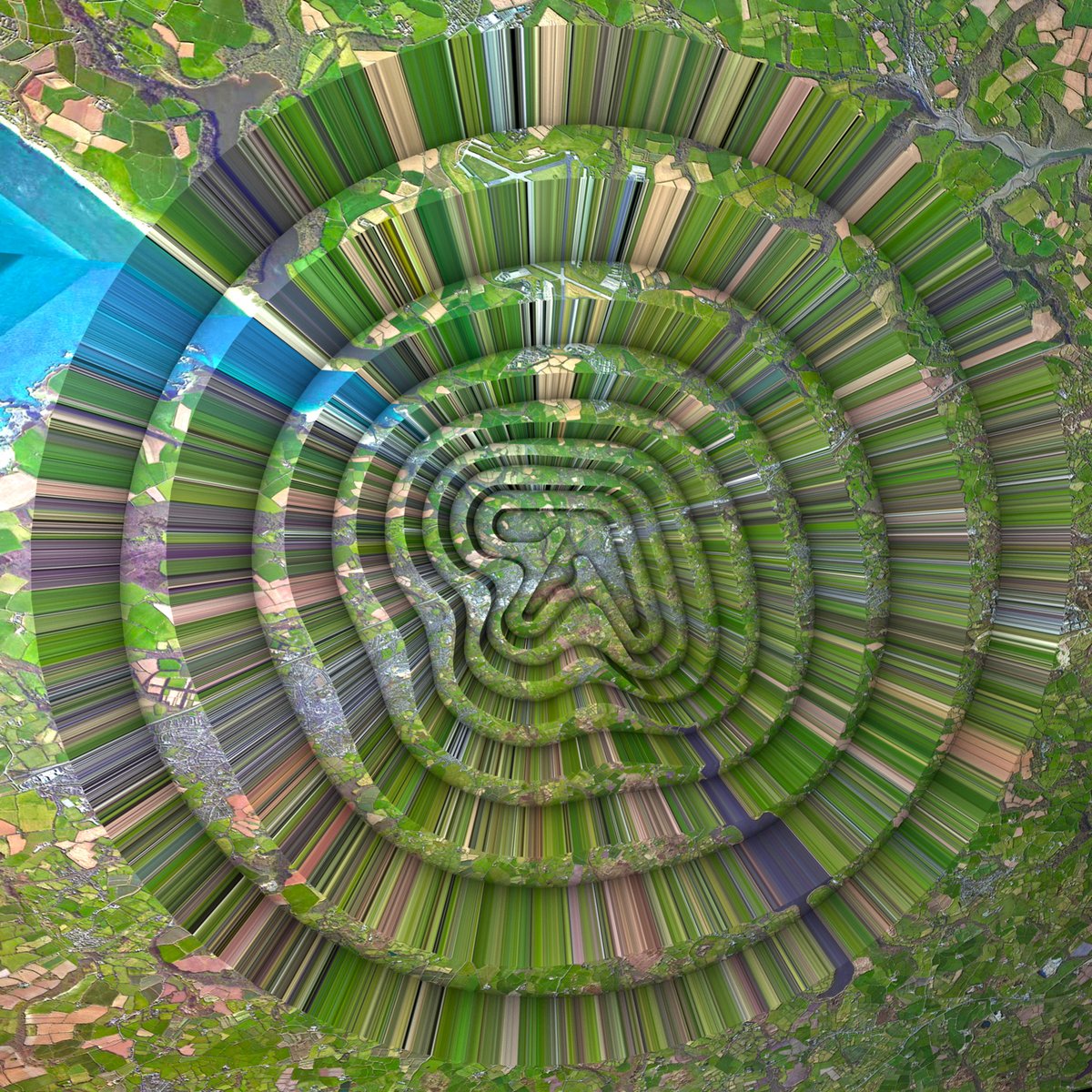 Aphex Twin's Selected Ambient Works volumes 1 and 2 and I Care Because You Do are featured on our list of the Top 50 Electronic Albums of the '90s.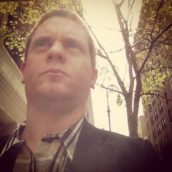 Adam Blyweiss
Adam Blyweiss is associate editor of Treble. A graphic designer and design teacher by trade, Adam has written about music since his 1990s college days and been published at MXDWN and e|i magazine. Based in Philadelphia, Adam has also DJ'd for terrestrial and streaming radio from WXPN and WKDU.