At the Gates announce Slaughter of the Soul anniversary tour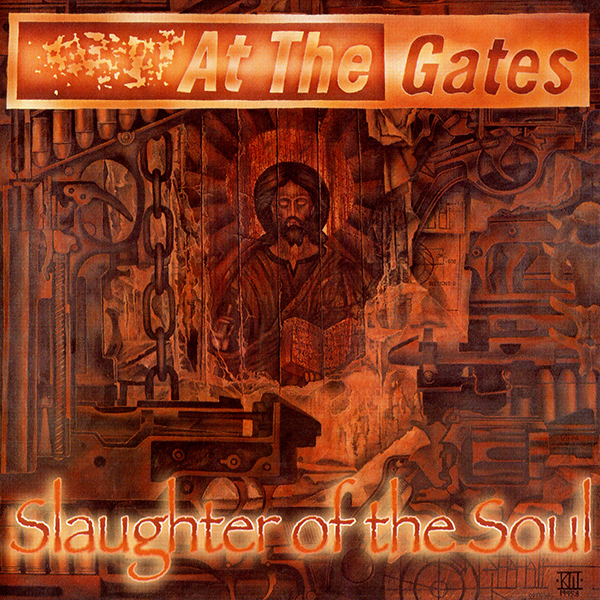 Death metal legends At the Gates have announced a tour to celebrate the (belated) 25th anniversary of their landmark album Slaughter of the Soul. The album was originally released in 1995, and the Swedish metal titans will be performing the album in its entirety. They'll be joined by Municipal Waste, Enforced and Thrown Into Exile. Check out their upcoming tour dates below.
At the Gates' last album was 2021's The Nightmare of Being.
At the Gates Slaughter of the Soul tour dates:
8/17 Los Angeles, CA – Henry Fonda Theatre (T)(M)
8/18 Pomona, CA – Glasshouse (T)(M)
8/19 Berkeley, CA – UC Theatre (T)(M)
8/20 Las Vegas, NV – Psycho Vegas
8/22 Denver, CO – Gothic (E)(M)
8/23 Lawrence, KS – Granada (E)(M)
8/24 Chicago, IL – Concord (E)(M)
8/25 Toronto, ON – Danforth Music Hall (E)(M)
8/26 Montreal, QC – Corona (E)(M)
8/27 Worcester, MA – The Palladium Outdoors (Tattoo the Earth)(M)
8/28 Philadelphia, PA – Union Transfer (E)(M)
8/29 Silver Spring, MD – Fillmore (E)(M)
8/30 New York, NY – Irving Plaza (E)(M)
(T) = with Thrown Into Exile
(E) = with Enforced
(M) = with Municipal Waste