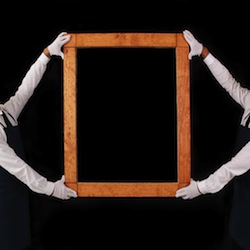 So we're approaching a year-and-a-half since M83 released Hurry Up, We're Dreaming. It's quickly becoming a statement release of electronica, a statement of period pop yelled from the 1980s, a statement that echoes to this day, living on in five singles and two Grammy nominations. Anthony Gonzalez's French sensibilities and Los Angeles inspiration bracket that product, and those two locations bracket America's East Coast. There we find a potential heir to M83's throne: Brooklynite Arthur Ashin, working under the nom de plume Autre Ne Veut on his second full-length, Anxiety.
Here's the one big difference between then and now, there and here, that guy and this guy. M83's arrangements on Hurry Up sound succinctly calculated — a short hair away from leaving behind his neo-shoegazer roots — while those on Anxiety are anything but. The results here hit many 1980s touchpoints, but in reality Ashin's much more chameleon-like. This album's a hot mess on purpose.
A Pitchfork interview with Ashin revealed that he starts his songwriting at the mic with nothing, instead improvising and learning what to sing with practice. So Anxiety ends up full of misdirection more playful than its title implies, where songs like "Counting" have lyrics that might suggest one thing (not losing love) but could come instead from a totally different source (fear of death).
More importantly, Autre Ne Veut arrangements come together to form a sprawling digital homage to R&B where many different decades' sounds are teased and mixed, much as Jackson Pollock would apply paint to canvas. Some tracks wrap themselves in the muted, moaning, modern passion of How to Dress Well and Grimes ("A Lie"). Others play Hide the Guitar like Prince did ("Ego Free Sex Free," "Warning").
Breathy Motown exhortations abound, as do dramatic synthesized spaces a la Timberlake and Timbaland. Even "Gonna Die" is a sweeping blue-eyed soul power ballad in the grand tradition of Foreigner's "I Wanna Know What Love Is" and The Cars' "Drive." Autre Ne Veut uses drum machines and falsettos to overstuff Anxiety with emotion and a keen sense of musical place. The name of Ashin's outfit translates from French as "don't want another." Sorry for the confusion, bro: we'd actually love to hear more.
Similar Albums:


Dam-Funk – Toeachizown


M83 – Hurry Up, We're Dreaming


Jamie Lidell – Multiply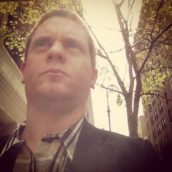 Adam Blyweiss
Adam Blyweiss is associate editor of Treble. A graphic designer and design teacher by trade, Adam has written about music since his 1990s college days and been published at MXDWN and e|i magazine. Based in Philadelphia, Adam has also DJ'd for terrestrial and streaming radio from WXPN and WKDU.