Autre Ne Veut : Age of Transparency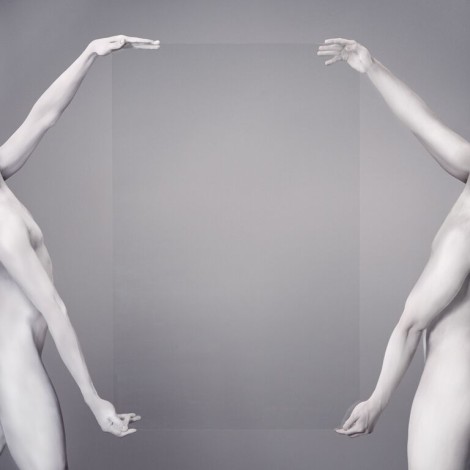 Arthur Ashin's take on R&B has always drifted toward a destination just a few miles shy of mainstream accessibility. Even when compared to other indie R&B crooners like How To Dress Well's Tom Krell, there's always been something a little bit more, well, alternative about Ashin's approach to writing and performing. His ballads are definitely sexy, like any good R&B songwriter would aim for, but there's also a sense of grating contradiction to his music as well. Case in point: His sophomore opus as Autre Ne Veut, Anxiety featured production by Ford & Lopatin, a duo whose second half is Ashin's friend and frequent collaborator Daniel Lopatin, better known in the music industry as experimental electronic producer Oneohtrix Point Never.
So it makes a certain amount of sense that Ashin would dive further into weird territory on third LP Age of Transparency. But rather than continue down the ambient electronic path of his previous record, Ashin turned to more organic sounds to create a heightened sense of juxtaposition. By recording live jazz instrumentals and re-mixing them to create new beats, he constructs a sound that seems eerily familiar, yet just as otherworldly as anything else he's crafted. It's a move that allows him to create his most pop-friendly exploits to date (in the form of "Panic Room," "Switch Hitter" and "World War Pt. 2."), but also lets him squeeze out the weirdest moments in his catalog. In particular, opener "(On & On) Reprise" finds Ashin channelling his inner Xiu Xiu for a bizarre, almost unsettling combination of organic noise and vocal-driven pop.
Perhaps the strongest advantage this new direction gives Ashin is a better environment for his sometimes bombastic performances. Like Samuel Herring of Future Islands, Ashin's throaty vocals can produce less-than-natural levels of intensity when set to a backdrop of pure electronics. But the natural clash of live instrumentation—albeit heavily manipulated here to do his bidding—allows Ashin's most soaring performances to rip without pulling away from what's happening in the background. It's a good move for the project, and one that Ashin will hopefully continue to chase on future efforts.
Admittedly, Age of Transparency isn't a perfect record. These conflicting directions of experimentation and enhanced pop sensibility don't blend in a way that makes for the most seamless record in Ashin's catalog, and it sometimes feels like he's holding on to the R&B side of his ambitions solely for the sake thereof. While he's clearly talented at both hook-driven ballads and more noise-driven, artistic-leaning explorations, a more seamless combination of the two would perhaps enhance the ideas here and help improve the flow of Age of Transparency. But it's possible that grating sense of duality is exactly what Ashin is aiming for. After all, the aforementioned Daniel Lopatin was once Ashin's roommate. Neither artist has ever aimed or asked for complete understanding from their audiences, and Age of Transparency shows exactly what heights Autre Ne Veut can reach when Ashin gives no fucks, even if its R&B roots often snap the listener back to reality without much warning.
Similar Albums:


Future Islands – On The Water


Grimes – Visions


Xiu Xiu – Nina