10 Essential Garage Rock Albums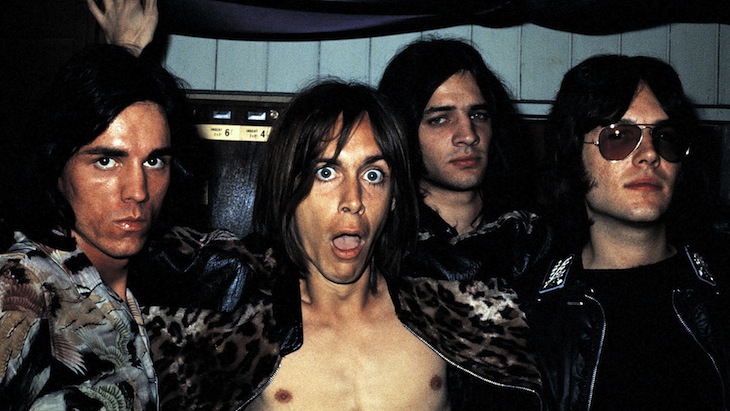 Next week, legendary garage rock pioneers The Sonics will release their first new album in 35 years. They've certainly reunited a few times since then, and played their share of shows, but it's still heartening to see some of the earliest noise makers in the genre sticking to their guns and banging out a mighty racket after all this time. Today, you can't toss a cassette case without hitting a garage rock band, for better or for worse. But there was a time when all this distortion, rebellion and shaggy hair was still novel: The 1960s. When we were discussing how best to tackle the highest peaks in garage rock, we initially put every era on the table. But there's so much to cover, that the time to discuss second wave garage rock will have to be in the future. For now, we give you the 10 best garage rock albums, from the old school.
---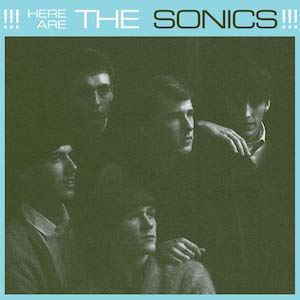 The Sonics – Here Are the Sonics!!
Seattle's The Sonics boasted a classic, blues-influenced garage rock sound comparable to that of The Kingsmen or Paul Revere & The Raiders, but infused their songs with a powerhouse intensity that was at least a decade ahead of its time. On their 1965 debut, Gerry Roslie leads the band through eight covers and four originals recorded with a scrappy, live edge: Piano, sax, bass and drums blurred into a thick mud of sound as Roslie's harsh voice and Larry Parypa's scratchy lead guitar put a raw twist on classics like "Roll Over Beethoven," "Do You Love Me," Have Love Will Travel," and "Good Golly Miss Molly." But the record's centerpieces are buried in those originals — dark tracks like "The Witch" and "Psycho" that set a precedent for the alternative rock movement that would burst forward from Seattle decades later. – ATB
---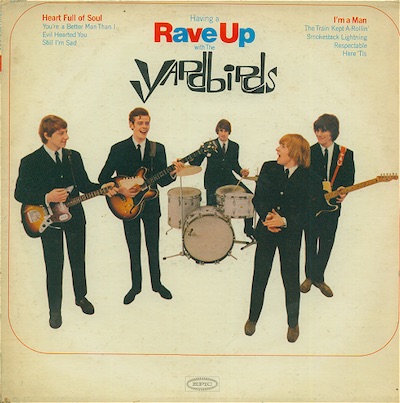 The Yardbirds – Having a Rave Up With the Yardbirds
The Yardbirds are probably more famous for the careers they launched than any particular songs they recorded, and that's entirely fair. But any band that can boast players like Eric Clapton, Jeff Beck and Jimmy Page, even for just a short period of time, must have been something special to launch that kind of talent. One need only listen to their 1965 album Having a Rave Up (which was recorded before Page joined the band) to hear what the fuss is all about. Bluesy, jangly and ramshackle, the Yardbirds weren't at all in the same ballpark as the heavy rock thunder of Cream or Led Zeppelin, but here's where the seeds were planted. There's a roadhouse stomp to "I'm a Man" and a trippy curtain of paisley on "Still I'm Sad." And those riffs in "Heart Full of Soul" — damn. Only adding to the rawness and rock 'n' roll spirit of the thing is the second half, entirely recorded live. If you can prove your live chops, then you can make it as a band of garage rockers. If you can capture that energy on record, then you just might become a part of history. – JT
---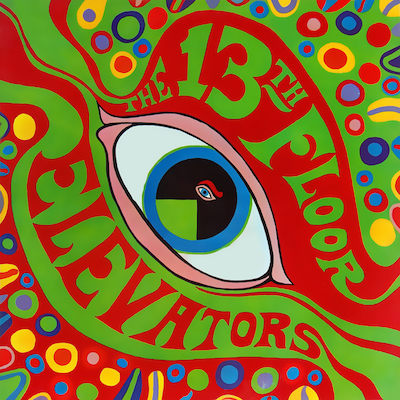 13th Floor Elevators – The Psychedelic Sounds of the 13th Floor Elevators
Possibly the most bizarre act on this list, Austin's 13th Floor Elevators not only upped the odd-factor of '60s garage rock, but are often credited with launching the genre we know and love as psych rock. Blending garage rock, surf rock and the blues with psychedelic elements, Roky Erickson led a heated quintet with pummeling momentum and his blaring howl of a voice. The world remembers "You're Gonna Miss Me," the band's sole hit single, but the rest of The Psychedelic Sounds of… gets even weirder. Quite possibly the heaviest band to ever boast a full time jug player, The 13th Floor Elevators knew how to get freaky and bizarre in all the best ways. – ATB
---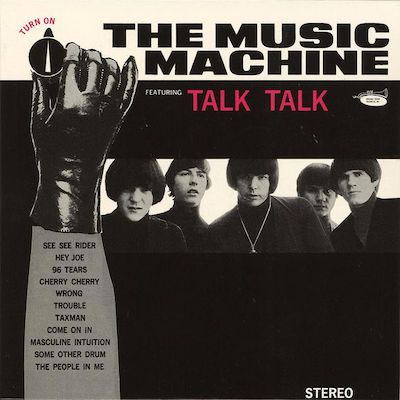 Music Machine – Turn on the Music Machine
The fuzz guitar sound that The Music Machine capture on standout track "Talk Talk" is one of the most revelatory artifacts of the garage rock era. It's warm, but a little bit gnarly. It's fat, but streamlined. It's the essence of garage rock distilled into a simple analog signal, and it's a goddamn thing of beauty. The remainder of Turn on the Music Machine doesn't quite have the same proto-punk punch to the gut that this particular track does, but most of them come pretty damn close, thanks in large part to the lite psychedelia that flows through their melodies. There's the spooky organ touches on "Trouble," the light-hearted flutin' on "Cherry Cherry" and the hand-clapping momentum of "Masculine Intuition." Naturally, there are a handful of covers — including the Beatles and ? and the Mysterians — but ultimately it's the originals, particularly "Talk Talk," that push this one well over the top. – JT
---
Paul Revere and the Raiders – Midnight Ride
What started as an instrumental act led by organist Paul Revere quickly became one of America's strongest '60s pop-rock success stories. But on an album like Midnight Ride, there's an edge that separates these songs as more than just another Yankee answer to The Beatles and The Stones. "Little Girl in the Fourth Row" channels the west-coast vibes of The Beach Boys, while "Louie, Go Home" thunders forward with looming ferocity and a psychedelic edge. The true staples of Midnight Ride come in the form of "Kicks" and "(I'm Not Your) Stepping Stone," two classics that The Raiders were the first to record. The latter would become a staple of The Monkees' catalog, but it's hard to beat the intensity and palpable aggression that Revere & Co. poured into that mid-song breakdown. – ATB
---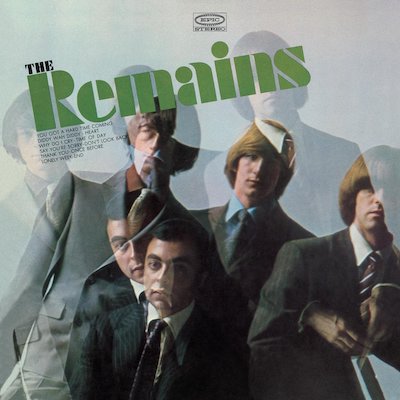 The Remains – The Remains
Boston's The Remains never achieved the kind of recognition that bands like The Sonics or The Stooges did, though their self-titled 1966 debut most certainly warrants the acclaim. With a taut, rhythm-and-blues-based songwriting style and vocalist Barry Tashian, whose dynamic singing style frequently made him a dead ringer for Mick Jagger in the 1960s, The Remains got by on a lot more than volume and rebellion — all without stuffing their album full of other people's hits. When they rocked, they did so with fire and flair, like the hard-driving "Don't Look Back." And when they rolled, they did so with simply marvelous grooves, like the deep pulse of organ that powers "You Got a Hard Time Coming." There were weirder, noisier, more reckless garage rock bands. But not many wrote better songs than The Remains. – JT
---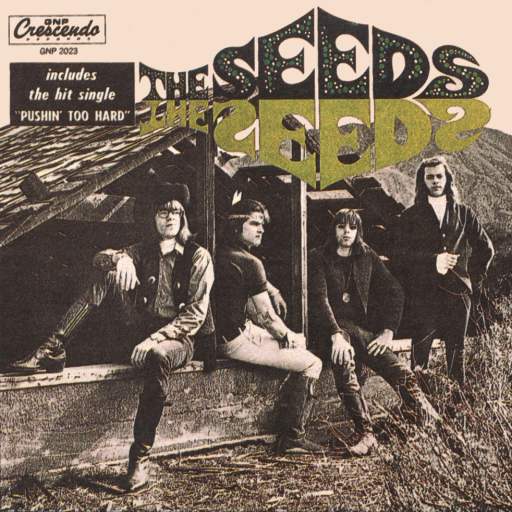 The Seeds – The Seeds
The Seeds are a bit atypical in the context of this list, as their particular style of guitar-driven rock had one foot in the style of The Sonics or The Yardbirds, and the other in the Los Angeles psych/folk-rock sound of bands like The Byrds and Love. Their signature song, "Pushin' Too Hard," is proof enough of how weirdly awesome that turns out to be in practice. It's somewhere between "Paint it Black" and "Eight Miles High," with a pent-up energy that's bottled up and never fully explodes. In fact, the stranger the sound, the more impressive the result for The Seeds, be it the drunken riffs of "Can't Seem to Make You Mine" or the twisted, pumping calliope-like organ sound of "Girl I Want You." Maybe their drugs were more potent, or maybe there was something about Los Angeles in the '60s, but The Seeds were in a class of their own. – JT
---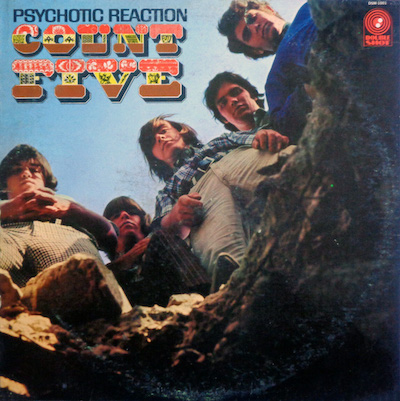 Count Five – Psychotic Reaction
The problem with giving The Count Five's lone LP Psychotic Reaction a full airing is that you you nod along in a perfunctory manner until you get to the title track. And when the 29-minute album is over, you just want listen to the band's classic single on repeat. It's surely a sane reaction. Still, with some musicheads, there's a desire to return to overlooked and forgotten albums by one-hit wonders in search of something shiny in a since abandoned mine. But with the Count Five, disapointingly, there's not much to extract. The best song that's not "Psychotic Reaction" is the ironic stomper "Peace Of Mind," with its out of breath vocals and sonar-ping guitar is anything but pacific. It's been said that the album was a rush-job, so, charitably, the Psychotic Reaction feels unfinished. That's evident on the hack-Beatles weeper "She's Fine," and the promising rocker "The World." Irish-born guitar player John Byrne's British Isles upbringing likely influenced the subject of the leadoff track, "Double Decker Bus," which despite a pleasing mid-song freak-out goes nowhere in particular. There's two Who covers — "My Generation" and "Out in the Streets" — that don't make rank and have slipped from memory. There's a case to be made that the band's true "lost" song is the sneering, pre-Ramones thrash outtake "Teeny Bopper, Teeny Bopper," which appeared as on a retrospective released in 1994. The Count Five's legacy in pop music was, however, mythologized by the American rock writer Lester Bangs, who in the 1970s made up a career's worth of fictional albums for the band, including the inspired Carburetor Dung, and Snowflakes Falling On The International Dateline. "Psychotic Reaction," the song, is most certainly the real thing and an rightly a precious stone 50 years on. – SC
---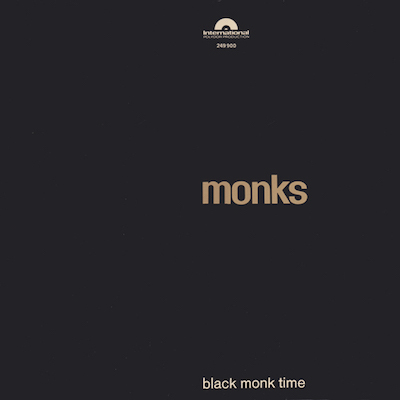 Monks – Black Monk Time
The Five Torquays were U.S. Army servicemen stationed in Germany who released a straight-ahead, Beatle-esque single called "Boys Are Boys" in 1964. Then they got discharged (honorably, one would hope), reunited in Cologne and started experimenting in new sounds, more confrontational themes, and exciting new hairstyles with scalp-baring tonsures. After scoring on some sweet-looking cassocks they changed their name to The Monks and recorded a half-hour blast of primal garage in 1965 that's one of the greatest rock albums of its decade. If there was more aggressive rock and roll made before Black Monk Time nobody here has heard of it. The Monks deconstructed the still-new genre by making practically primordial grooves: Roger Johnston pounds on the drums, Gary Burger's guitar growls and hiccups through ridiculous distortion, and Larry Clark's organ winds through like a sentient machete. That set-up leaves little room for lyrical finesse, so the words are carpet-bombs reflecting the general unease of unformed youth. "Shut Up," "Complication" and "Oh, How To Do Now" feature Burger growling, yodeling, sobbing and generally alienating himself from potential Sadie Hawkins Dance partners with squinting relish. "I Hate You" is the highlight, in which Burger tries to reconcile dueling sentiments of disgust and need for the same person in the versatile primal-scream format. Spoiler alert: Burger loses, the listener wins. – PP
---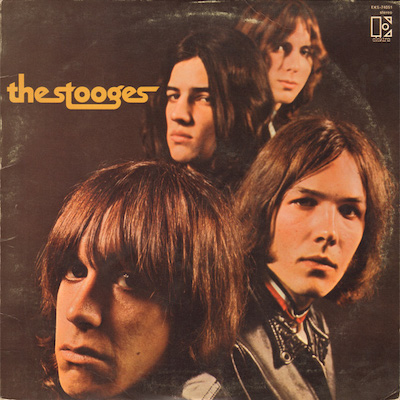 The Stooges – The Stooges
Before the more avant garde dive of Fun House or the iconic proto-punk of Raw Power, Iggy Pop and The Stooges were pushing the boundaries of American garage rock for a visceral sound that would go on to influence just about every self-described punk rocker out there. Boasting a succinct eight songs produced by John Cale (three of which were written the night before recording), The Stooges has just about everything you would want from a hard-hitting rock record. From the classic vamp of "I Wanna Be Your Dog" and "No Fun" to the nigh-goth meditation of "We Will Fall," these songs would grow to influence generations of iconic punks and hard-rockers. The Stooges would soon outgrow the garage rock mantle, but this record was more than enough for the band to leave a mark on the genre. – ATB