On 'Tim', The Replacements made an alternative rock masterpiece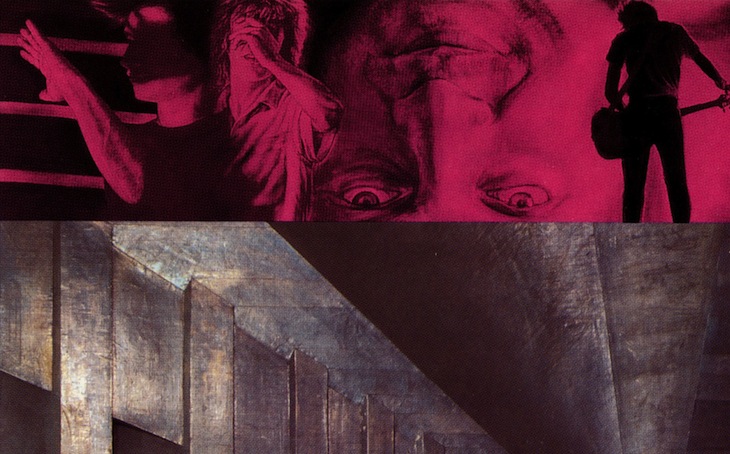 By 1984, The Replacements had grown into a widely revered band in American underground rock. After the success and warm reception to their acclaimed album, Let It Be, they seemed destined for greater things. From their early days playing punk shows in Minneapolis and becoming a headlining act at CBGB's (where their cover of "Black Diamond" drove Gene Simmons out of the room), The Replacements had left an impression early on. They landed their major-label deal with Sire at Irving Plaza, just one night after disgusting a Kiss alumnus, thus putting into practice their ability to create both magic and chaos in equal amounts.
During this period, Paul Westerberg and The Replacements' manager Peter Jesperson began drawing the outline for what would become the band's next album, Tim. After an eventful meeting with Alex Chilton after their performances in New York, Jesperson was able to book studio time in January 1985, as Chilton had expressed interest in recording with the band. These sessions were eventually scrapped and shelved for many years until Tim's reissue in 2008. They came up with early sketches of "Can't Hardly Wait" (two versions, with one featuring stellar playing from guitarist Bob Stinson), "Kiss Me On The Bus," "Waitress In The Sky" and "Here Comes A Regular," hinting at what this album could've sounded like if Chilton had remained in the producer's chair. Unfortunately, Sire wasn't interested in having Chilton return despite the band's desire to work with him again.
Instead, the label suggested someone who closely identified with their own ideals—Tommy Erdelyi, or Tommy Ramone as he's best known—and soon production of the album would begin in June 1985. While everything seemed to be in order for the next great Replacements album, this unfortunately would be the beginning of the end. While regarded as a great work, Tim would be the final album with the original lineup. Tensions between lead guitarist Bob Stinson and the rest of the band arose, as Stinson was more interested in the punk jams that first made The Replacements such a riot, while the rest wanted to create something different. As a result, Stinson's appearances during the recording sessions were sporadic and the band mostly functioned as a three-piece while completing the album. Despite Stinson's issues with The Replacements' shifting sound, Tim features some of his best guitar playing. He did appear during production and laid down some excellent tracks that would eventually make their way to the final cut of the album. Erdelyi remarked that Stinson was a brilliant natural musician and he let him play endlessly during their recording sessions, editing it down to the best parts.
Even though Stinson was more invested in the heavier sounding tracks, standout ballad "Swingin Party" not only contains his best playing with the band, but its arrangements pay homage to Frank Sinatra's cover of "Where Or When" and Buffalo Springfield's "Flying On The Ground Is Wrong," with their own unique touch. "Swingin' Party," Tim's finest moment, acts as one of the few heart-wrenching ballads penned by Westerberg. With its carefully constructed harmonies, soft drumming, the gentle thump of Tommy Stinson's bass, and Westerberg's fantastic lyrics ("If being wrong's a crime, I'm serving forever") it evokes a wide range of emotions. Similarly, "Here Comes A Regular" has an even greater effect, also considered one of Westerberg's best compositions as it presents his true songwriting talent. It's based not only on the band's lives as heavy drinkers, but also a testament to their thoughts of wanting to move on with their music rather than remain stagnant—stuck as the inebriated, redundant punk group of the past still playing in the same dingy bar.
Despite the different styles they play, elements of their iconic sound are present with opener "Hold My Life," with its self-deprecating lyrics and raw guitar sound. The next track, "I'll Buy," takes a page from a '50s rock 'n' roll sound, like something Chuck Berry would've played if he had the guitar pedal technology of the 1980s. The modes of playing shift all throughout the album, but still remain consistent as Replacements songs. With works like "Waitress In The Sky" and "Kiss Me On The Bus," the lyrics here are poignant and sometimes biting. The former is actually based on Westerberg's sister's career as a flight attendant who often told stories about shitty passengers who demanded service, while the latter is a bittersweet tale of losing out to a potential soulmate. "Bastards Of Young" combines those styles of both writing and playing, with Westerberg's angry signature howl along with his plea of wanting to belong, rather than being an outsider. Then there's "Left Of The Dial," featuring backing vocals by Chilton. While it was a nod to the college radio stations that supported them and played their music, "Left Of The Dial" was also Westerberg's love letter to Let's Active's lead singer Lynn Blakey ("Read about your band…didn't mention your name"). Continuing his rapid-fire talent for writing, "Little Mascara" is another exercise born out of Westerberg's reading habits and admiration of authors Flannery O'Connor and Tennessee Williams. Westerberg stated this was his attempt to write a short story set to music and it works perfectly.
The pairing of Erdelyi and The Replacements had its advantages, but there were disadvantages as well, particularly with Erdelyi's mixing of the album. This became a hotly debated topic; even with the reissue of the album in 2008, the recording still suffers, as drummer Chris Mars' playing is subsequently toned down as opposed to his more bombastic performances on previous records. After its release in October, the album drew rave reviews from The Village Voice and Los Angeles Times, though unfortunately, this wasn't enough to boost huge sales of the album. Tim had sold about 100,000 copies—just enough to cover the album's budget—and never really got to see heavy radio airplay during its release. But even with the lackluster sales, and despite being signed to a major label, The Replacements never cared much to pursue more commercial material. The album cover itself is a strange and confusing one, despite a recent explanation from the designers. And the music video for "Bastards Of Young" is a clear indication of anti-commercial sentiment. Even during their continuing career on the Sire label, they were more concerned with creating timeless music instead of chart-breaking hits.
The Replacements, even during their heyday, didn't get the credit they fully deserved. Simply put, they were ahead of other contemporary rock bands, and no doubt one of America's best set of musicians despite a reputation for being rowdy drunks from Minnesota. When they played sober, they really could play. Even with the little bits of success, The Replacements were ready to take on the world, but unfortunately, the world was not ready for them. Despite the record's flaws in production value, and the heartbreak that followed when the band parted ways with Bob Stinson, it's a fitting end to the original lineup and some of the best work in their extensive catalog.
My experiences with The Replacements and particularly, this album came at an interesting time in my own life. By chance, I ended up discovering the band on a whim—coincidentally, it happened during their 2008 reissue campaign. For a brief period, Tim was one of my all time favorite records and practically lived in my car stereo. It had been several years since I had listened to it in its entirety and with the reunion in the rearview—and the band once again done for good—it's bittersweet to revisit once again. While this record may not sound completely perfect or polished, the lyrics, the music and the path they carved for alternative music are precisely what make Tim so special.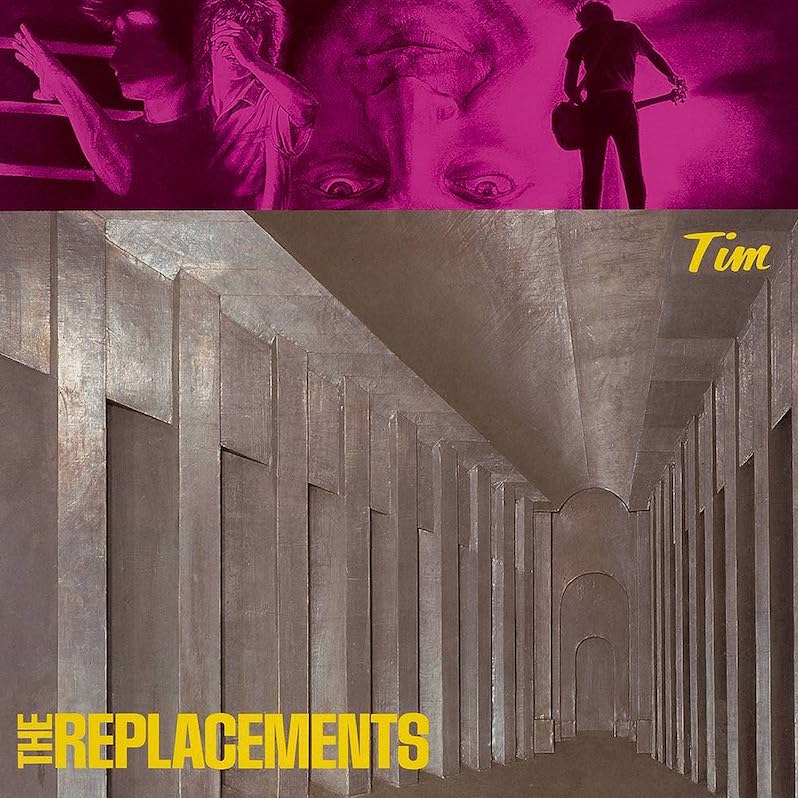 Buy this album:
---
Support our Site—Subscribe to Our Patreon: Become one of our monthly patrons and help support an independent media resource while gaining access to exclusive content, shirts, playlists, mixtapes and more.