Best of 2012 (So Far): In Brief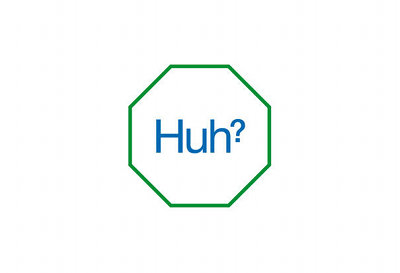 The year is officially half over. It's been a fun six months, though, and we've listened to a ton of great music. So, to mark the occasion, we decided to run a little progress report and offer up our picks for the 30 best albums of the year so far, in one-sentence increments. It's the least we could do, probably literally.
Blurbs by Adam Blyweiss, Donny Giovannini, Chris Karman, Justin Stephani and Jeff Terich.
Alcest
Les Voyages De L'Âme
(Prophecy)
French metaller opens portal to dreamworld through shoegaze guitars and blast beats. – JT
Stream: "Faiseurs de Mondes"
Full Review
---
Fiona Apple
The Idler Wheel Is Wiser Than the Driver of the Screw and Whipping Cords Will Serve You More Than Ropes Will Ever Do
(Epic)
Title's a mouthful, songs are some of the most intricate and sublime of singer-songwriter's intriguing, enigmatic career. – JT
Video: "Every Single Night"
Full Review
---
Beach House
Bloom
(Sub Pop)
Expedition into deeper caverns of nuance yield brighter pearls, and a newly brilliant glow. – JT
Stream: "Myth"
Full Review
---
Black Breath
Sentenced to Life
(Southern Lord)
Marking off thrash metal and harcore checklists in both hands, cracking open beer cans with teeth. – JT
Stream: "Mother Abyss"
Full Review
---
Chromatics
Kill For Love
(Italians Do It Better)
An astounding 90-plus minutes of synth pop and atmospheric mood pieces, makes for a hell of a soundtrack to one lengthy night drive. – CK
Video: "Back From the Grave"
Full Review
---
Cloud Nothings
Attack On Memory
(Carpark)
Lo-fi pop was fun, but Albibi-aided post-hardcore boost proves more rewarding, and doubly energizing. – JT
Video: "Stay Useless"/Interview
Full Review
---
Death Grips
The Money Store
(Epic)
Insane beats laying a backdrop for epileptic sample explosions and maxed-out 808s, topped off with a genuinely intimidating MC. – JT
Video: "I've Seen Footage"
Full Review
---
El-P
Cancer 4 Cure
(Fat Possum)
How to go from seething rage to hip-hop triumph in 12 beat-heavy white-knuckle steps. – JT
Video: "The Full Retard"
Full Review
---
Grimes
Visions
(4AD)
One-woman sonic sphere of synth-based euphoria and chipmunk voices, earworms in ample supply. – JT
Video: "Oblivion"
Full Review
---
Julia Holter
Ekstasis
(RVNG)
Dreamy home recordings minus the simplicity that description usually implies. – CK
Video: "Fur Felix"
Full Review