Between the Buried and Me : Automata II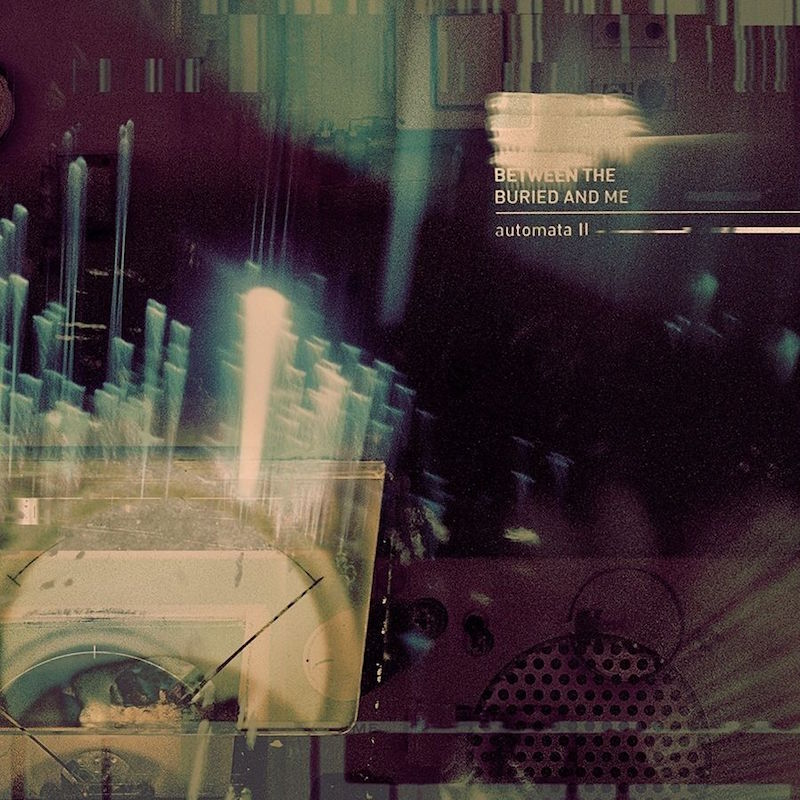 Easily the most tiring element of Between the Buried and Me is, as a friend of mine once described it, "their Danny Elfman shit." Prog has always had a knack for theatricality, and honestly while I don't tend to like musical theater much I more or less replace that musical world with progressive rock which is deeply indebted to it. And while Colors is the obvious point where Mr. Bungle and the quirkier end of prog started to really show themselves in full in Between the Buried and Me's sonic palette, it can be traced back to their self-titled album and The Silent Circus. While Dan Briggs and the rest of the Alaska crew may have helped fully bring these ideas out of Tommy and Paul, they were always buried somewhere inside, behind the hardcore, technical death metal, and Dream Theater-esque guitar heroism.
Which is a way to say that, when those more theatrical moments which were thankfully absent from part I of their record Automata, it shouldn't be surprising. And, thankfully, they are constrained more or less to a single track, "Voice of Trespass," titled after the name of the villains of this corporatist cyberpunk concept record. Attaching the most obnoxious and tedious parts of Between the Buried and Me's sound to the villain is a fitting and hilarious touch, whether intentional or not; and, as has been said for over a decade now, it's at least worth noting that BTBAM do give it their sincere all with their hypercreative genre explorations, and their biggest die-hards have always liked that part of the band. And at least this time the fact that The Dear Hunter was clearly deep in their hearts, hinted at heavily by picking them up as tour partners for the part I shows, helps gird these more theatrical moments in manners clearly cribbed from The Dear Hunter's superior handling of post-Dixieland, -ragtime, and -Tin Pan Alley style songwring.
And… that's effectively the only real weighty critique of this half of the Automata saga. For the most part, they nail it. The record is made up of four tracks: the opener, a 13-minute epic in their traditional post-Dream Theater contemporary prog style, a brief interlude, the aforementioned "Danny Elfman shit" track, and then a typical BTBAM closer. The epic features their greatest internalization of '80s King Crimson yet, balanced against surprisingly fluid and loose guitar work. Just like with part I, it's apparent that BTBAM understand that, with Dream Theater literally dropping double disc musical theater concept albums about how electronic music is bad set to wonky Game of Thrones pastiche, they are now the bannerbearers for progressive metal, and they take that responsibility seriously. As I mentioned in the review for part I, the residuals of making a focused progressive rock rather than progressive metal record in Coma Ecliptic are still paying dividends, as well as the various genre exploratory side projects of the group; while the 13-minute track feels at times quite literally like three or four songs sequenced into one track, the interior logic of those sequences flows in a more pleasing and legible manner than say the riff-salad of some of Parallax II's longer tracks. Paul Waggoner and Dusty Warring show all over the record that they have more to offer than techy riffs and shred (no knock to shred, of course); their solos are tasteful, rich, and informed by a wider swath of influences here than they have allowed on previous records.
Perhaps the most satisfying element of the record is a seemingly-flippant formal one. The album's metadata starts the album on track 7, cinching itself automatically against part I as a proper single record. Too many bands do the "split the album in two" gimmick only to deliver two flabby and ultimate quite separate records. Beach House had the decency, in the wake of this trend, to explicitly state that Depression Cherry and Thank Your Lucky Stars were two totally different records that just happened to be recorded at the same time (not unlike Nick Cave's similar statements about a decade prior regarding Abattoir Blues and The Lyre of Orpheus). Listening to Automata I and II back to back, however, plays exactly like a single 60-minute 10-track record; it's seamless and, presented to someone unaware of the release gimmick, they'd be none the wiser. And, just like part I, the material on part II is sufficiently complex enough that this separation aids in legibility tremendously, allowing the record to be substantially more digestible than a full hour of complex prog of this scale.
Between the Buried and Me return to their well-known style on Automata I and II both as wiser prog songsmiths following Coma Ecliptic and manage to pull off the split-record gimmick in a way that feels befitting to the complexity of the music. Their newfound explicit melodicism, left often unburied by ADD riff-salad songwriting, makes the completed Automata feel like a strong contender for one of their best releases, up with The Great Misdirect and Alaska as a chief example of the band at peak power, fully themselves, for better or for worse. Hat's off, boys.
Similar Albums: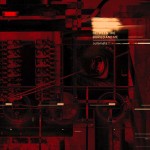 Between the Buried and Me – Automata I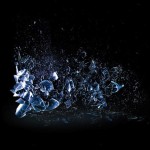 Dillinger Escape Plan – Dissociation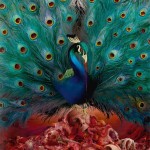 Opeth – Sorceress
Langdon Hickman
Langdon Hickman is listening to progressive rock and death metal. He currently resides in Virginia with his partner and their two pets.