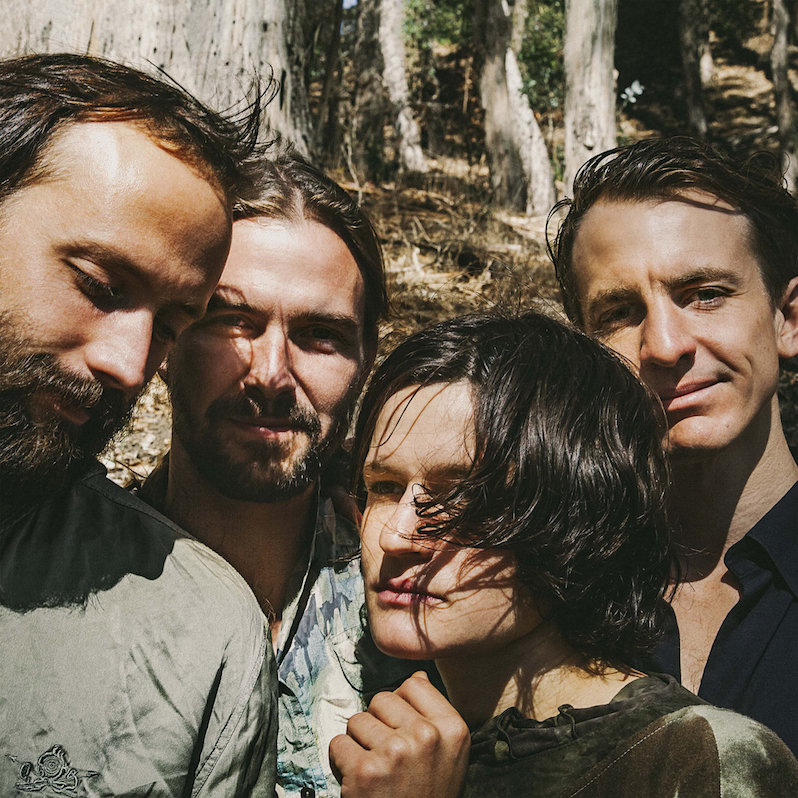 At some point while you weren't watching, Big Thief became one of the best bands in American indie rock. Despite the more sensational elements of frontwoman Adrianne Lenker's backstory—she was born in a religious cult, spent several years transient with her family, and became a recording artist by the age of 13—Big Thief's rise is easily explained: the quartet found a sound and perfected it over the course of three albums, and played hundreds of shows in support of those albums. The most recent of them, this year's UFOF, was a transcendental collection of indie folk songs that many hailed as Big Thief's masterpiece. (It very well could have been titled Masterpiece if the band hadn't already used that name for their debut.) But Big Thief still had more music yet to reveal; five months after UFOF's release, they've followed that album up with another that's almost its equal.
Big Thief has described Two Hands as the "earth twin" to UFOF's "celestial twin," and listening to lead single "Not," it's easy to hear why. A staple of Big Thief's live show for the last two years, "Not" has lost none of its power in its translation from the stage to the studio; Lenker's impassioned singing and anaphoric lyrics (nearly every line begins with either the title word or "nor") builds on itself like a game of Jenga, getting shakier and shakier until the song collapses on itself with a gnarled extended guitar solo. It's an astonishing musical achievement, reminiscent of Neil Young's work with Crazy Horse and Crosby, Stills & Nash, but as an introduction to Two Hands, "Not" is something of a feint, as nothing else on the album comes close to matching its ragged force.
Instead, much of Two Hands comes off as weary, even fragile—something the band achieved by recording the album almost entirely live in the studio. It's a stark difference from UFOF's lush and misty sound, which it seemed to absorb from the Washington woods from whence it came; this time around, Big Thief decamped to Sonic Ranch on the western edge of Texas. Befitting the Chihuahuan Desert's arid climate, Two Hands is a barren-sounding album, but you can hear the grit and determination that went into every note of it, like a cactus defiantly sprouting from cracked earth.
Second single "Forgotten Eyes" is more representative of what Two Hands sounds like than "Not." It's a shaky folk-rock shuffle that sounds closer to a demo than the fuller version you'd hear if you've seen the band live, but there's an unvarnished quality to the studio recording that has its own charm. Anchored by a steady drumbeat, Lenker's high, plaintive yelp (another similarity to Neil Young) is as affecting as it's ever been, painting an evocative portrait of homelessness: "Hollow-eyed on Eddie Street no sirens to hear / Just trash and soiled needles clawing the veneer / And crying but it is no less a tear."
This marks another important distinction between UFOF and Two Hands—if the former felt philosophical, even New Age-y in its ruminations on nature and death, the latter is blunter and much more topical, touching on violence and ecological catastrophe. "The Toy," another song Big Thief has teased on the road, alludes to a "charcoal womb" and jet planes flying overhead as "paper children burn"; it sounds like a classic anti-war protest song, and the only indication that it was recorded in 2018 and not 50 years prior is the lack of a reference to Vietnam. Later, the crusted "Shoulders" climaxes with Lenker's harrowing acknowledgement of humankind's innate capacity for malice: "The blood of the man who killed my mother with his hands is in me / It's in me / In my veins."
Lenker's blood also runs through the veins of her bandmates—guitarist Buck Meek, bassist Max Oleartchik and drummer James Krivchenia. Over four albums and three years on the road, Big Thief has evolved into something more than just Lenker plus three hired guns. The intricate interlocking guitars and percussion of the title track tell you everything you need to know about Two Hands: it is the sound of eight hands working in perfect harmony, forming a single musical body that, at its best, feels capable of moving heaven and earth, and explaining all that lies in between.
---
Label: 4AD
Year: 2019
Buy this album at Turntable Lab
---
Similar Albums: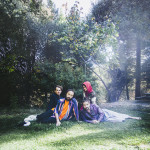 Big Thief – UFOF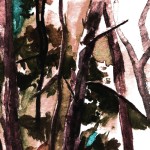 Hop Along – Bark Your Head Off, Dog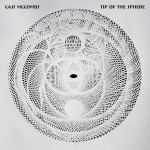 Cass McCombs – Tip of the Sphere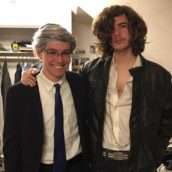 Jacob Nierenberg
Jacob Nierenberg is a man of contrasts: a Pacific Northwesterner who carries an umbrella, a pacifist who enjoys the John Wick movies, an idealist who follows politics. Scarcely a day goes by that he doesn't talk with his best friend (and fellow Treble contributor) Tyler Dunston, the Jim Morrison to his Bernie Sanders.