Black Marble announces new covers EP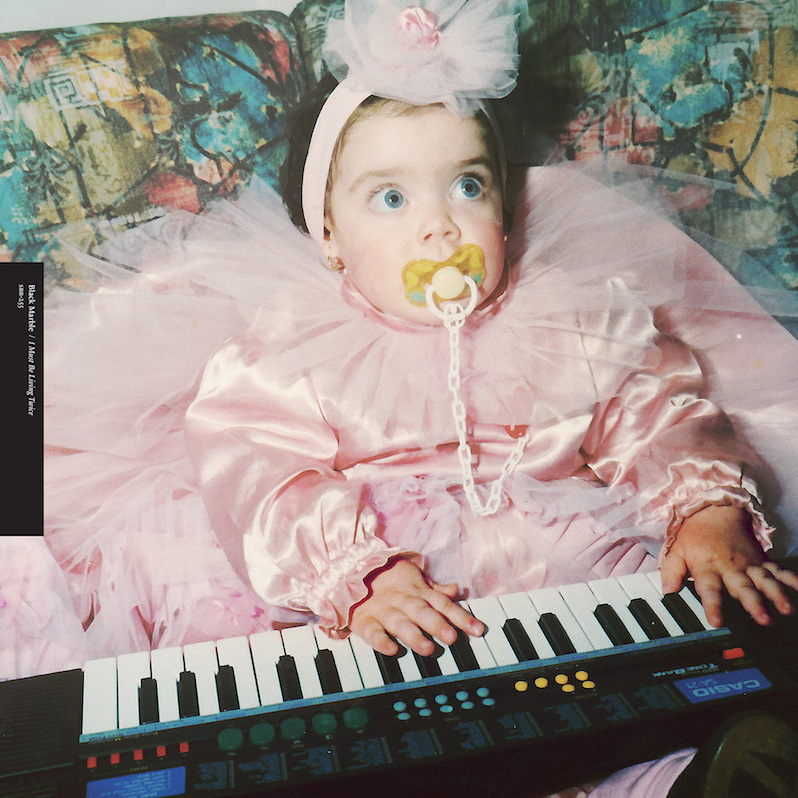 Black Marble has announced a new covers EP. On August 14, Chris Stewart will release I Must Be Living Twice via Sacred Bones. Pre-order is now up on Bandcamp, released in conjunction with tomorrow's 24-hour event in which artists keep all of their sales throughout the day. The EP features covers of songs by Wire, Robert Palmer, Grouper and more. That's the album's cover art above. Listen to his cover of Wire's "In Manchester" below.
Stewart says of his cover of "In Manchester," in a press release, "I was initially drawn to the idea of covering 'In Manchester' because of the lyrics, which, for me, paint compartmentalized impressionistic snapshots of time and place. Some are more clear and feel like specific street scenes. Some are more oblique, but still feel grounded by the 'In Manchester' chorus. Manchester is a stone city more akin to the feel of a Northeast American city. As someone who's been recently living on the West Coast, I miss the storytelling backdrop of these more old world feeling places."
Black Marble's most recent album is last year's Bigger Than Life.
Black Marble I Must Be Living Twice EP tracklist:
1. Johnny and Mary (Robert Palmer)
2. Golden Age (Lives of Angels)
3. In Manchester (Wire)
4. Emma's House (The Field Mice)
5. Poison Tree (Grouper)