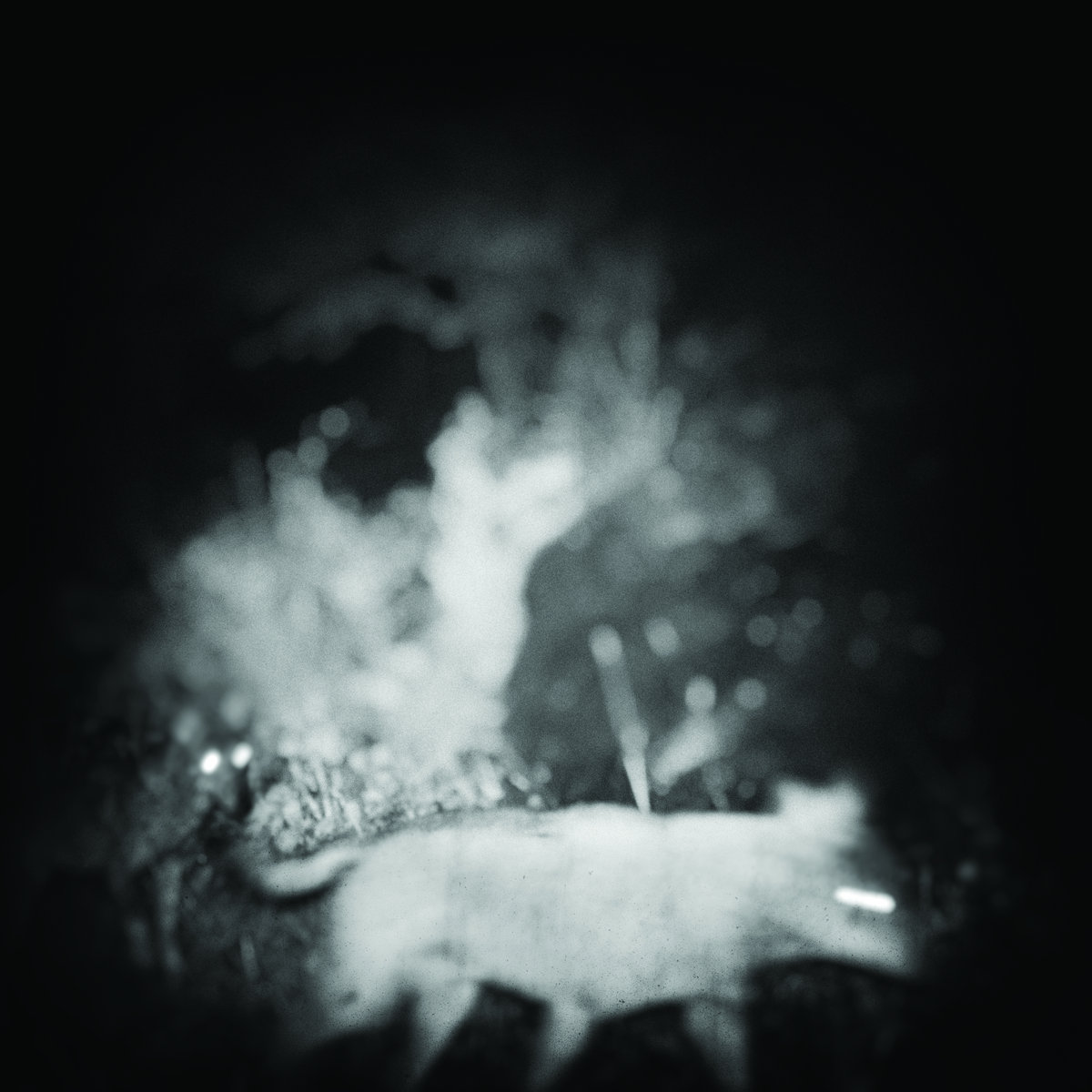 Reviewing an 11-minute EP, on paper, seems ludicrous. Why waste a publication slot on something so slim, especially when it's a debut release? Well, being the newest project from James Kelly of Altar of Plagues and solo-vehicle WIFE is certainly one way to garner attention. Drift is the debut release from Bliss Signal, a duo formed between Kelly and the UK electronic music producer Jack Adams, who records under the name Mumdance. It errs largely on the side of black metal-tinged electronic music, the former most definitely a spice for the latter rather than vice-versa. And while on paper the collaboration of the primary songwriter of such a notable post-metal/black metal outfit as Altar of Plagues with an electronic music composer seems to natural push to those kinds of spaces, the actually recent history of the musicians makes this progression a little bit stranger.
For one thing, Kelly disbanded Altar of Plagues largely to focus on increasing synthetic and even more increasingly poppy work. His debut release under the solo moniker WIFE was dropped just before Altar of Plagues' final record Teethed Glory & Injury, and it's no great secret that the harsh industrial electronic music of the former largely influenced the directional shift of the latter. But his next release for WIFE and first after the dissolution of his metal band was a substantially poppier electronic record titled What's Between. His followup two years later, the Standard Nature EP, pushed into the same types of art rock-inspired electronic work as groups like Son Lux and SONOIO, a far cry from extreme metal. Adams, meanwhile, lived and breathed in dance-floor legit techno, dropping hard-edged, beat-focused records for years now that had little crossover appeal but major presence in the UK techno scene.
God knows how Adams was able to convince Kelly to pick up a guitar again, but thank god he did. Kelly's work under the name WIFE was progressing admirably over time, certainly, and the Standard Nature EP was his strongest and most commanding work under the moniker so far, but there has always been a contingent of fans of his more metallic work that rightly clamored for a follow-up to the final record of Altar of Plagues' career, especially one that was aesthetically such a left-turn for a band that up until then had mined a much more post-rock and post-metal oriented approach to cinematic black metal compositions. Thankfully, too, Bliss Signal is not an abandonment of the work under the moniker WIFE; on paper, it is a collaboration between WIFE and Mumdance, not James Kelly and Jack Adams. This is not abandonment and nostalgic retreat; this is synthesis.
For a scant 11-minute EP, it's a compelling set of post-Ben Frost metal- and hardcore-tinged electronic music. Mumdance's fingerprints are all over the beats of the record; he wields his techno acumen to provide hard, thumping beats that feel consistently danceable, with 808 claps and deaded bass hits providing the core of the primary beats. Meanwhile, it is left up to WIFE to fill out the sonic picture and provide chord progressions, choosing to err on the darker, shoegazier end of guitar work and synths. This is still very much a beat-focused record, with guitar and synth playing a backseat to the dancefloor-directed gothed-up energy, but there are still cool-down breaks that let non-beat oriented elements develop themselves into moody atmospherics, such as the break a minute into second track (and lead single) "Swarm".
What compels and excites most about this teaser EP, itself a taster for an LP coming later this year, is how it is so convincingly a hypothetical continuation of Altar of Plagues post-TG&E and a dancefloor-aimed techno record. Bliss Signal wisely did not attempt to split the difference, and with their respective backgrounds there is no need to; Kelly's experience with electronic music gives him enough understanding of necessary space and how, just as in metal, rhythm drives the material. And with a release this brief, there's no excuse for anyone interested in either contemporary extreme metal or electronic/dance music not to check it out.
Similar Albums: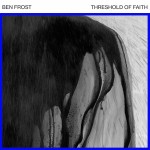 Ben Frost – Threshold of Faith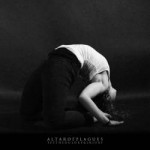 Altar of Plagues – Teethed Glory and Injury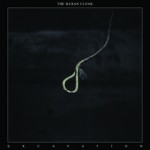 The Haxan Cloak – Excavation
Langdon Hickman
Langdon Hickman is listening to progressive rock and death metal. He currently resides in Virginia with his partner and their two pets.