Blood Incantation announce live stream from their rehearsal space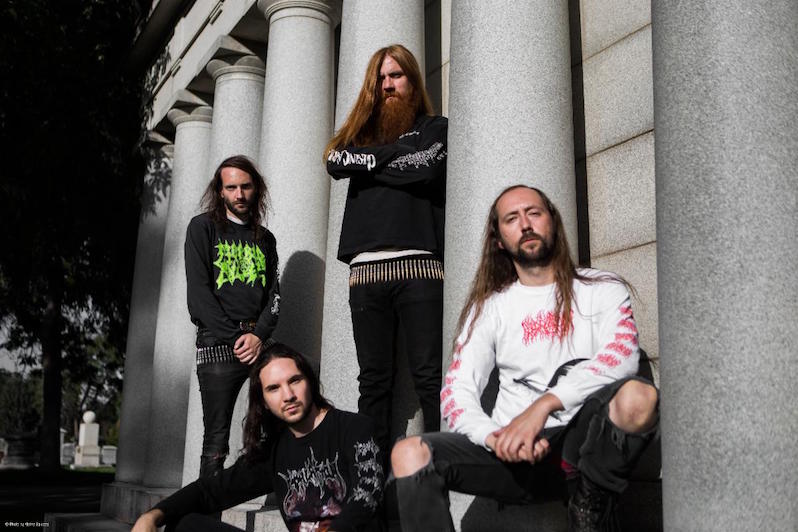 Blood Incantation have announced an upcoming live stream. On Friday, September 25, the Denver-based cosmic death metal band will stream "Hidden History of the Human Race (Live in the Rehearsal Space)" at 2 p.m. Eastern in the embedded video link below. Since Hidden History of the Human Race is the name of their most recent album, and they performed it in full at a few recent shows before lockdown, there's a good possibility they'll be diving back into those epic compositions. The band will also stick around for a chat, so don't turn the stream off as soon as they put their instruments down! The band will also be selling some limited edition shirts on their merch page for one week. The Pre-orders go up when the live stream starts. Check it out here.
Blood Incantation are included in our feature, A History of North American Death Metal in 30 Albums.