Bob Mould : Beauty & Ruin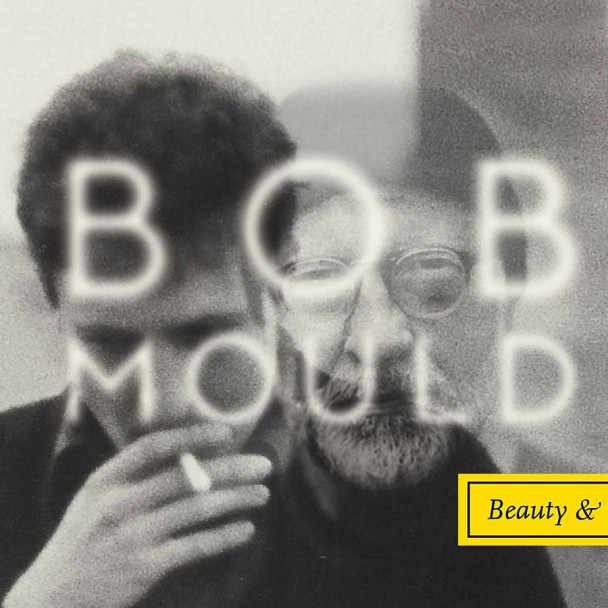 Buy at iTunes | Buy at Insound (vinyl)
When I reviewed Bob Mould's last album, Silver Age, back in 2012, I concentrated on the urgency with which it seemed to affirm his artistic vitality and consistency in the face of aging and the massive shadow of his past accomplishments. It is rare for a songwriter to display such longevity – in Mould's case, it is demonstrated by his status as a precursor to alternative rock (with Hüsker Dü), one of its best practitioners (with Sugar), and one of the few to successfully transition into a solo career after the party ended – and that alone warrants the comparison with David Bowie that I ventured then. However, with Beauty & Ruin, Bob Mould moves past this comparison and past a reaffirmation of his ability, effectively petitioning for his own status as a rock icon.
Any expectation for Mould to seriously change his approach in this attempt is bound to frustrated, however. Beauty & Ruin, far from indulging the uncertain experimentation of his previous records such as Modulate, possesses a certainty of direction in its modern, alt-rock style. Instead of changing, then, Mould continues to polish his approach even further, delivering a final product with only a few inconsistencies and outstanding overall cohesion.
A swell of feedback at the beginning of standout opener "Low Season" kicks off the album proper, which soon gives way to Mould's familiar guitar, the wall-of-sound production behind him, and his husky, well-aged voice. These three components, made more by the sum of their parts, carry the punchy, catchy riffing of this track into the frantic follower, "Little Glass Pill." The album accelerates here, even incorporating a series of mixed-down screams in the chorus, but manages not to lose anything in the way of melody while bringing its momentum to an early zenith.
While Beauty & Ruin may not exactly match this intensity throughout the rest of its duration, it unfolds organically and proceeds through success after success, from the Pavement-esque, tongue-in-cheek, "doo-doo-doo" hook of "Nemeses Are Laughing" to the raw emotional intensity of "The War," which finds Mould at his most plaintive and vulnerable. This side of Mould is fleshed out much further here than on Silver Age, and for the better: he is, and always has been, very compelling in expressing personal struggle, so it suits him to turn down the volume and ply his voice to move hearts. On softer tracks, such as "Forgiveness" and the jangly "Let the Beauty Be," Mould breaks up the album's heavy riffing with this kind of sparseness, thus sidestepping one of the few flaws that weighed down Silver Age.
Having mentioned that improvement, it is worth noting that the two records are akin in that neither possesses a song that's outright bad. At their worst, they descend into a kind of generic, alt-rock "filler" riffing, but in almost all of these scenarios Mould is conscious enough to move on quickly or resolve it in an intriguing way. Listening to this, and observing his tangible progression as an artist from album to album, one gets the feeling that Bob Mould could be around for a lot longer. I get the feeling that he still has a classic album or two left in him.
Similar Albums:


Sugar – File Under: Easy Listening


Guided by Voices – Let's Go Eat the Factory


The Both – The Both