Bonnie "Prince" Billy : I See A Darkness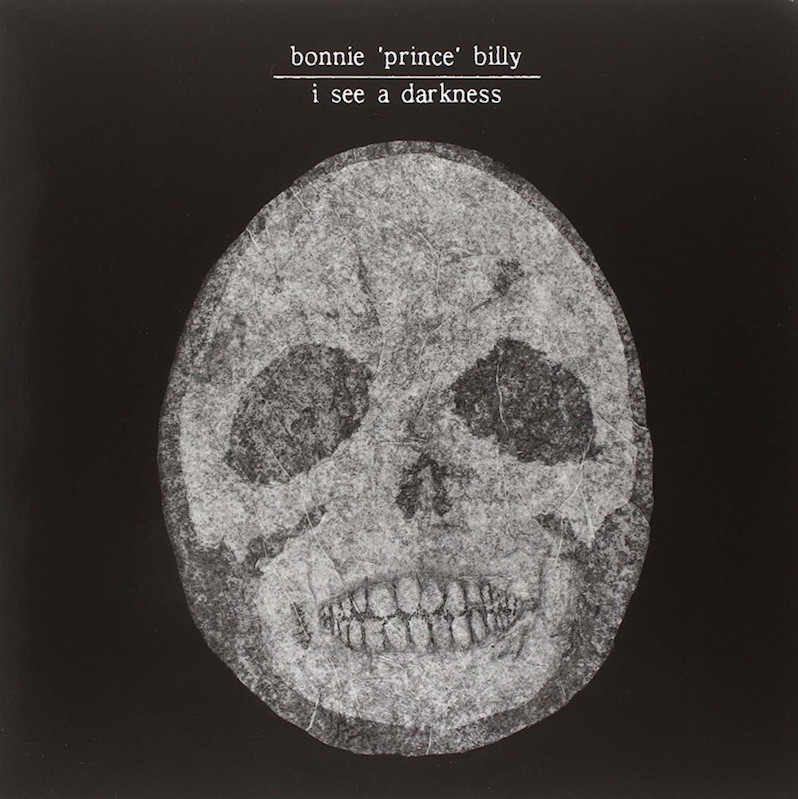 I've always wondered why Will Oldham changed his name so many times on so many records. He's been Palace, Palace Songs, Palace Brothers, Palace Music, Will Oldham, Superwolf (with Matt Sweeney), the Continental Op (with David Pajo), the Amalgamated Sons of Rest (with others) and Bonnie "Prince" Billy. I've always loved the name Bonnie "Prince" Billy. I always believed that it was a tip of the cap to Billy the Kid, his real name being William Bonney, but it turns out to be inspired by Prince Charles Edward Stuart, or "Bonnie Prince Charlie." But that doesn't quite explain why the name changed in the first place, just where it came from. Oldham's reasons in the name changes derived from a desire to confound expectations from one album to the next. He felt that if the name stayed the same, listeners might expect the same thing every time. But I don't think anyone expected what was to come with Oldham's most dramatic name change, and most dramatic album, I See a Darkness.
A feeling of one's own mortality surrounds this album, that's for certain. What is also for certain is that the music of I See a Darkness is like nothing anyone has ever heard before. Billy's spare ditties are incredibly difficult to nail down in both genre and mood. They're rooted in folk, but it doesn't sound like any folk to which you might be accustomed. There's a sense of Gothic alternative Appalachian country rock, but there's not enough to grab onto to even make that comparison. The pianos glisten with each cheery plunked key, yet there's a depth of sadness between every note. The lyrics can be dark and depressing yet they still retain an air of hope. So, what the hell is this record all about?
If one is looking for an easy answer, there really isn't one to be found. However, the title of the record gives some insight to what lay in store for adventurous listeners. I See a Darkness is one of those rare records that one can connect with despite its effort to be distanced from any kind of popular music. "Nomadic Revery (All Around)" is a perfect example. Lines such as "and living, I must work / to make our lives here justified / and not let trouble lurk" are the things to which anyone who has gone through depression can relate, yet the song erupts into discordant harmonies toward the end that are both distressing and therapeutic. The title track, one of the few perfect songs ever written, was later recorded by none other than Johnny Cash for his American III: Solitary Man, itself a reflection of his own mortality. Again, there is hope where usually hope is not found, love is found in loneliness, and light is found in the dark. The song brings me to tears every time, especially in such inspired lines as "but can you see it's opposition / comes a-rising up sometimes / that it's dreadful and position / comes blacking in my mind." Lyrics like these recall American folk less than they do 14th century lays by medieval balladeers.
"Death to Everyone" is another of my favorite tracks of all time. It is the first song that truly places the album in the present with electric instruments backing Oldham's unique vocal delivery, which still remains as sober as on previous songs. But, the message of life and sex being made much more fun by the inescapable aspect of death is, if not reason enough for living, at least a laugh in the face of doom. "Knockturne" brings back the quiet desperation, at least musically, for the lyrics speak of a tale of love, with another spare acoustic backing that sounds akin to Nick Cave's later soundtrack work for The Proposition and The Assassination of Jesse James by the Coward Robert Ford. "Madeleine-Mary" is somewhat the sister song to "Death to Everyone," combining electric instruments with words that recall sea chanteys. And within the chorus, Oldham reveals another nature of darkness, depression, life and the crux of the album with the lyrics, "burly says if we don't sing / then we won't have anything."
Without going into specifics, let me just say that I understand depression. Oldham's I See a Darkness not only captures the basest aspects of despair, but also the hope, desire, love and every other effort to escape it. Oldham has been a musician's musician for a long time. Lou Barlow, the Frames, Cat Power and many others have paid tribute to a songwriter they consider above most others by covering Oldham's material. Most of the time, however, the songs chosen are those from before he took on the Bonnie "Prince" Billy moniker. I can only guess that with the birth of the name, and the gestation of this personality's `debut,' there came an otherworldly aspect that could be matched by few others. Throughout the album, one can usually only hear an acoustic guitar, a piano and lightly played drums, most times not all at once. This dearth of complex instrumentation puts Billy's voice and lyrics front and center, and yet Oldham's voice rarely steps out of the whispered shadows.
I See a Darkness is one of only a handful of albums that can't quite be classified and excels both in spite of that reason and because of it. Neutral Milk Hotel's In the Aeroplane Over the Sea, Panda Bear's Person Pitch and Captain Beefheart's Trout Mask Replica are some of the only other albums I can think of that fit this unclassifiable tag. But there is something else about I See a Darkness that these others don't have, a remarkable accessibility. NMH's songs about Anne Frank, Panda Bear's musical self-help seminars and the Captain's whatever all appeal to the cultural elitist in some way, but Will Oldham's somber tales of love, hope, death and sex appeal to the human spirit, its tendency toward our lower depths, and its ultimate triumph over adversity. For this, we can all rejoice.
Similar Albums: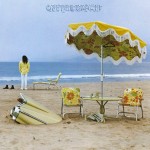 Neil Young – On the Beach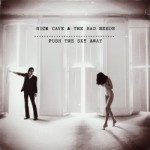 Nick Cave & The Bad Seeds – Push the Sky Away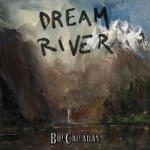 Bill Callahan – Dream River