Brainiac's Hissing Prigs in Static Couture is built on abrasive, oddball energy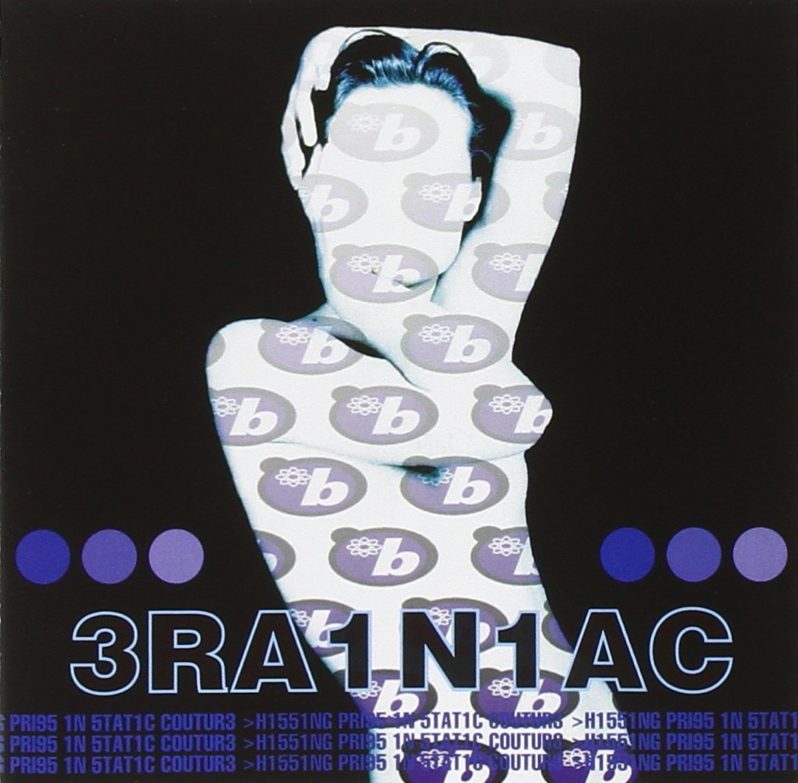 The first lines Timmy Taylor eerily croons on Brainiac's "Indian Poker (Part 3)" are "Find my little secret," and he might as well be narrating the act of hearing this outlandish, alien music for the first time. A guitar, obscured by a cloud of fuzz, bangs out a filtered, distorted but catchy riff, only to be joined by another in harmony, blaring like air raid sirens as they rise up the neck and toward the eventual verse, in which the tense promise of a thrilling moment becomes a perfect noise rock song. And it's over in 55 seconds.
Dayton, Ohio's Brainiac felt like an anomaly in the '90s. Even as alternative culture became mainstream and bands like Shudder to Think and Jawbox were getting snatched up by major labels, Brainiac felt as if they had emerged from an entirely different time and place, draped in polyester and screeching their way through songs that frequently sounded like analog system malfunctions. Critics often compared them to Devo, both because of their common hybrid of punk rock made with synthesizers and their shared home state of Ohio. And then there's that other thing: They're both weird.
There's another reason why Brainiac sounded apart from the landscape of mid-'90s alternative rock: While their intensity and airtight musicianship made them exciting, they never took themselves too seriously. Gen X angst could be either a mealticket or a punching bag for a band, but Brainiac mostly sidestepped that argument in favor of intercepting pirate broadcasts from forbidden planets. And on their final full-length album, 1996's Hissing Prigs in Static Couture, they rewired those coded messages into urgent statements of hard-charged dadaism.
Hissing Prigs in Static Couture isn't an album emblematic of its era—or really of any era. The band had few aesthetic peers; Rhode Island's Six Finger Satellite before them, The Dismemberment Plan after them, perhaps. But while they released a handful of records on Touch and Go, they were a satellite orbiting around Chicago's post-hardcore and noise rock sound rather than a product of it. They toured with The Jesus Lizard, but Brainiac provided more of a playful counterpoint, smuggling aggression through less outwardly hostile aesthetics. They employed abrasion in clever, creative ways, but at times it seemed as if Brainiac existed on pure, giddy energy. Watch any of the VHS-recorded live sets that have since been posted online and see a band with something they need to shake out of their nervous system. Kelley Deal of The Breeders described the spectacle of them onstage as "so exciting to watch. It was totally not of-the-moment—not the Seattle sound that was happening. And it still sounds as fresh and creative as it was then. People are still talking about Brainiac. It doesn't sound dated. That's a rare thing. That's everything."
Hissing Prigs in Static Couture doesn't sound like any other album. It doesn't even sound like any other Brainiac album—though it should be noted their name, on this album, was stylized as 3R41N14C. These songs are constantly moving, propelled by an unceasing agitation and an added dose of muscle, thanks in part to production from Girls Against Boys' Eli Janney (and one song by Steve Albini). Where prior albums like Bonsai Superstar established the oddball antics and fascinating sonic experiments of the band, Hissing Prigs found that restless experimental energy used in the service of a sound that punched a lot harder. Juan Monasterio's bass had previously never sounded as heavy as it does on the opening of "Vincent Come on Down," the only song on the album for which the group released a companion video, and which found Timmy Taylor yelping a nonsensical kind of mission statement for the band: "Dance on the back of a pauper in suede to the rhythm of the sights of sounds."
Taylor is as much voice actor as he is singer on Hissing Prigs, his approach changing every time a new track queues up. He belts out his most exaggerated falsetto on the scratchy funk of "Pussyfootin'," and juxtaposes a deep voice lament ("Why does the bad luck chase me around and nip at my cuffs") against goofball ventriloquist interjections in the groove-versus-scrape tug of war in "Kiss Me, You Jacked Up Jerk." He also lets out some of his most confrontational screams in the furious closer, "I Am a Cracked Machine," backed with an appropriately matched ferocity from the band. To hear him shriek, "Burn honey halo, just for my shoulders, mercy for me!", the meaning isn't all that clear but the rawness is visceral. It's no wonder that Interscope Records signed Brainiac and planned to release their next album after Hissing Prigs was released.
Brainiac's move to Interscope offered an unlikely but promising glimpse into a future where the band's weirdo new wave twitch became the stuff of mainstream radio airplay and fodder for larger theater stages. The way that most indie rock bands fared during the Great Major Label Signing Event of the '90s suggested otherwise, but it's a curious what-if, given their relative oddball status even among indies. And based on the cold, industrial pulses of their final EP, 1997's Electro-Shock for President—a set of tracks sharing more in common with early Cabaret Voltaire than Devo or The Dismemberment Plan—the band's next move likely could have been vastly different than what anyone might have expected.
Tragically, they never got the chance to reveal what that might have been. Just a month after the release of Electro-Shock, Timmy Taylor died in a car accident after losing consciousness behind the wheel from carbon monoxide poisoning. The band split up thereafter, coming to a sad end only as greater things seemed to lie just beyond the horizon.
Several of the members of Brainiac would continue making music in some form thereafter—guitarist John Schmersal helmed Enon for a decade and later Vertical Scratchers, and bassist Juan Monasterio released one EP with Model/Actress. Yet the legacy and legend of Brainiac only grew in the band's aftermath. They were the subject of a documentary in 2019, Brainiac: Transmissions After Zero, and coinciding with the release of the film, the surviving members of the band reunited with a handful of other vocalists to perform live for the first time in two decades. The secret, slowly but surely, spread beyond the fortunate few who heard Brainiac's strange fusion the first time around. Hissing Prigs in Static Couture's impact only grows deeper with time, a scrambled message from a distant satellite that makes no sense logically, only corporeally.
---
Support our Site—Subscribe to Our Patreon: Become one of our monthly patrons and help support an independent media resource while gaining access to exclusive content, shirts, playlists, mixtapes and more.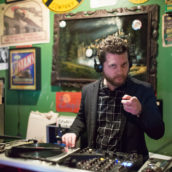 Jeff Terich
Jeff Terich is the founder and editor of Treble. He's been writing about music for 20 years and has been published at American Songwriter, Bandcamp Daily, Reverb, Spin, Stereogum, uDiscoverMusic, VinylMePlease and some others that he's forgetting right now. He's still not tired of it.