Burger Boogaloo announces new dates for 2021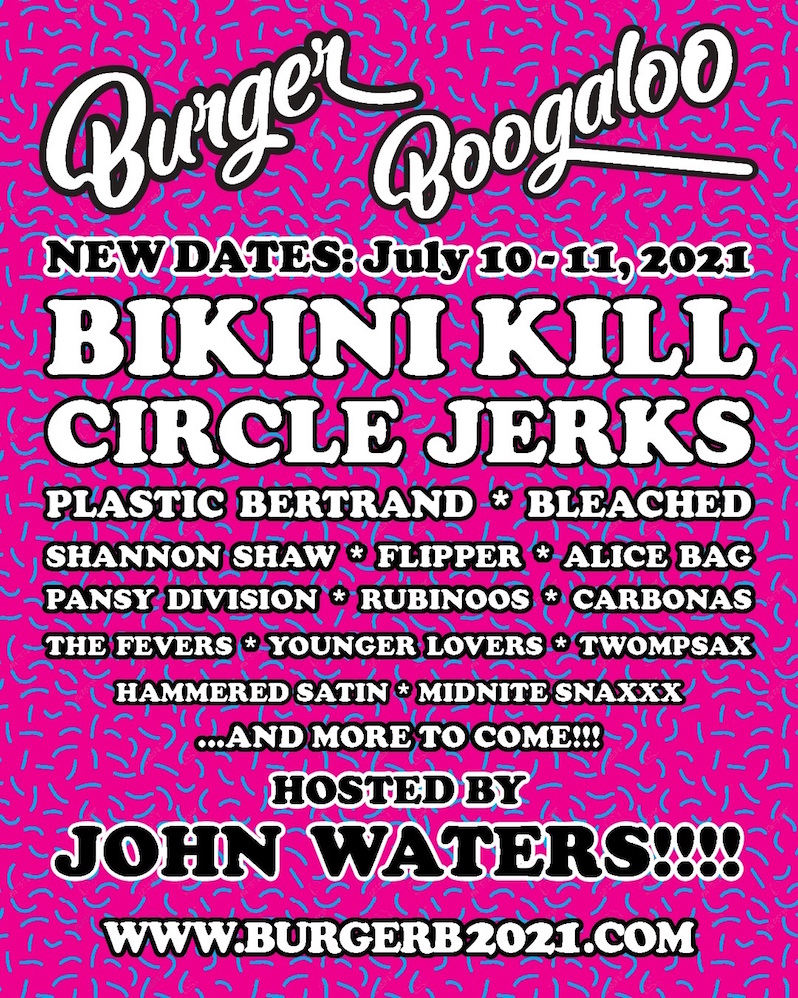 The Burger Boogaloo festival has announced its new dates for 2021. The festival, which was postponed because of safety concerns during the COVID-19 pandemic, will now take place July 10-11, 2021 at Mosswood Park in Oakland. The festival, hosted by John Waters, will feature performances from Bikini Kill, Circle Jerks, Plastic Bertrand (which will be his first appearance ever in the Bay Area), Shannon Shaw (of Shannon and the Clams), Flipper, Bleached, Alice Bag, Pansy Division, Carbonas, The Fevers, Younger Lovers, Twompsax, Hammered Satin, Midnite Snaxxx and more to be announced. See the lineup on the flyer above.
Host John Waters says in a press release, "Like a punk rock Leap Year, BB2021 will be back next July to slam your ass and tickle your musical pleasure!" Can't argue with that!
Tickets can be purchased in advance here.