Celebrate the Catalog : Depeche Mode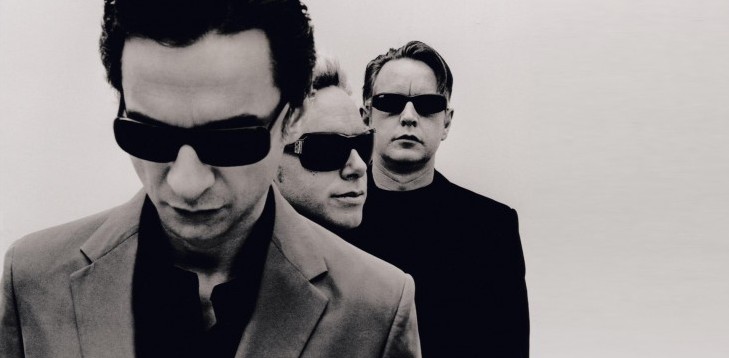 Fragile Tension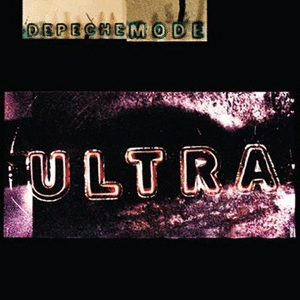 Ultra
(1997; Reprise)
Depeche Mode had no problem adapting their sound to a '90s audience, despite closing in on a second decade as a band, and by the time Ultra arrived, electronic music had yet again become a ubiquitous staple of alternative music after several years of grunge takeover. Hence, Ultra once again proved to be a commercial success for the band, if not one on the level of Violator, with singles like "Barrel of a Gun," "Useless" and "It's No Good" garnering some hefty airplay throughout 1997. Characteristically, stylistically, it's very much a Depeche Mode album, heavily loaded with dark, danceable anthems and cool textures. The primary issue is that there are several instrumental interludes added to pad out the album, when it doesn't really need them. The songs are strong enough on their own, and could stand up without being propped up by moody transitional pieces.
Still, there is a compelling reason to herald Ultra as a triumph, namely that it emerged after a period that nearly ended the band. It was the first album the group released after Gahan's darkest period of heavy drug use and a near-fatal overdose. Had things gone a little differently, this album might have never happened. But it did, even if it marked the departure of longtime member Alan Wilder, and while a song like "Barrel of a Gun" might have stung a little at the time, in light of the band's history, over time it's held up well, and still jams. (Side note: Can's Jaki Liebezeit drums on "The Bottom Line," which is sort of crazy, but hey, yet another reason why Ultra shouldn't be overlooked.)
Rating: 8.0 out of 10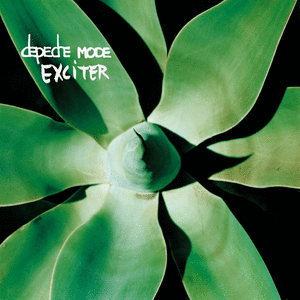 Exciter
(2001; Mute)
Depeche Mode is the rare, fascinating band that has transitioned nimbly through various eras and stages, always remaining current without ever really changing who they are. Their methods may change, and they've often used different techniques whenever they got bored with the status quo, but at the heart of their songs, they've always sounded like Depeche Mode. No matter the technology, producer or direction, they've never lost themselves, and for that they deserve commendation. But that doesn't mean they haven't phoned it in now and then.
Exciter is one of those instances of lackluster performance. Recorded with Björk producer Mark Bell, it's a slick and great sounding record, and one that, on the surface, feels very much like a Depeche Mode album. But the songs just weren't really there. It has its bright spots, particularly the atmospheric opening track "Dream On," which juxtaposes acoustic guitar riffs against ambient synths. And "I Feel Loved" is a fun, thumping club track. But beyond that, Exciter frequently feels like it's never going anywhere. The textures are cool enough, but the songs seem aimless, though not as much as Martin Gore's lyrics, which are worse here than on any other DM album (e.g. "We're the horniest boys/ With the corniest ploys/ Who take the easiest girls/ To our sleaziest worlds," "Put on your blindfold and a dress that's tight/ And come with me on a mystery night"). There are a lot of problems with Exciter, but to the group's credit, it was preceded by seven good to great albums, so one misstep after a nearly two-decade streak is forgivable.
Rating: 6.5 out of 10
Playing the Angel
(2005; Sire-Reprise)
The basic gist of just about every review of Depeche Mode's Playing the Angel upon its release was about the same — it's the band's best album since Violator. This kind of "B is the best since A" catalog comparison is common practice when discussing a band whose body of work is as long and rich as Depeche Mode's, although in retrospect, 12 albums in 29 years (soon to be 13 in 32) isn't hyper-prolific by any definition. Still, 15 years is a long enough time removed from the band's landmark album to consider whether the group would be able to recapture the spark that made their greatest album one that broke so much artistic ground, while being able to reach such a vast audience. Short answer, yes with an "if"; long answer, no with a "but".
Fifteen years is a really long time in the life of a band. Entire generations of bands will have come and gone, the landscape of popular music will have shifted, and the people in the band, itself, will have changed in a personal way. For Depeche Mode, those 15 years included a meteoric rise, some near-tragic personal trauma, a recovery period and various experimental periods. And when Playing the Angel arrived, it signaled the message that whatever curveballs came the band's way, they would still be Depeche Mode. And Playing the Angel sounds very much like a classic DM album. In parts it finds the band diving into noisy industrial pop ("A Pain That I'm Used To"), fired-up electro-gospel ("John the Revelator") and even classic synth-pop that only a group like Depeche Mode can make sound bigger than synth-pop itself ("Precious"). Though not perfect, Playing the Angel succeeds where Exciter fizzled — more than anything else, it's just a good collection of songs.
Rating: 8.5 out of 10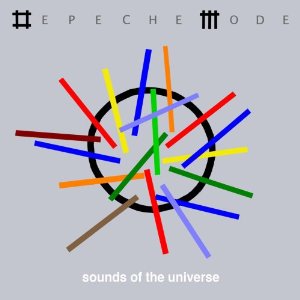 Sounds of the Universe
(2009; Capitol)
Returning to form and getting back to basics sound synonymous, but they sometimes can be mutually exclusive, as in the case of Depeche Mode. When albums like Playing the Angel are discussed in terms of being a "return to form," the implication is that Gore, Gahan and Fletcher are returning to the widescreen populism of albums like Violator or Music For the Masses. But for the band to get "back to basics" would be to imply they were to revisit the simple analog buzz of their earliest records. Sounds of the Universe, in the band's approach, is that "back to basics" album. Where the past two decades had seen a greater integration of acoustic instrumentation or ambitious arrangements alongside the band's characteristic synth-pop melodies. Sounds is built upon the sputter of drum machines and thick, analog synth tones. It also has a lot of guitar, sure, not to mention the voice of a more mature and dynamic Dave Gahan, and the songs are far from being as simplistic as those on Speak & Spell, but there's a warm, fuzzy feeling that comes with hearing the bleeps and pops of "Fragile Tension."
Yet, on the whole, Sounds of the Universe is not an album that can very easily be called "basic." For starters, it's the band's longest album, at more than 60 minutes. That doesn't sound excessive, but keep in mind, one thing that Depeche Mode has mastered over the years is economy. Even throughout the digital age, most of their albums made for ideal vinyl listening. That's changed a bit here, and there's a clear sign from the breathtaking, nearly seven-minute-long opener "In Chains" that stripped-down studio gear does not indicate a simpler album. To the contrary: this is a strikingly ambitious work, and an impressive one at that. In fact, the first half of the album is essentially a knockout, leaping from "In Chains" on to the buzzing "Fragile Tension," the ethereally pulsing "In Sympathy," and the Kraftwerk-gone-hymnal sound of "Peace." The second half isn't bad, by any means, but it loses some of the cohesion that makes its first half so arresting. But this is overlooking the important takeaway of the album, namely that over three decades and 12 albums, and only the occasional misstep, Depeche Mode remain capable of truly stunning music, and may still have some surprises to reveal yet.
Rating: 8.2 out of 10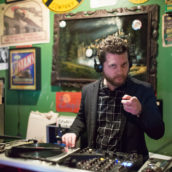 Jeff Terich
Jeff Terich is the founder and editor of Treble. He's been writing about music for 20 years and has been published at American Songwriter, Bandcamp Daily, Reverb, Spin, Stereogum, uDiscoverMusic, VinylMePlease and some others that he's forgetting right now. He's still not tired of it.