Since 2009, Montreal musician and producer Michael Silver has applied the landscaping of movie music to his remixes (for the likes of Health, Cadence Weapon, and Elite Gymnastics) and some of the sweeping songs he's done as CFCF. The results have been most fully realized on modified Balearic tracks like "You Hear Colours," and stretched maybe a bit too thin on The River, an EP of music based on the Werner Herzog film Fitzcarraldo and CFCF's most sedate work to date. Most cinematic music gets filed into one of two bins: bombastic themes for important scenes, or anonymous incidental filler. Now, on the new Exercises EP, by infusing his grooves with the feeling of music from that second bin Silver may very well have made an Important Electronic Album.
The eight songs here — numbered "Exercises" with subtitles — all find CFCF picking from a healthy menu of undulating drones, layers of buzzing distortion and static, and simple yet dramatic piano figures. On exercises 1, 3, and 7 ("Entry," "Building," "Loss"), what might be keyboard parts for transitional movie scenes get supplemented and overtaken by long synth washes. Exercises 2 and 8 ("School," "Change"), meanwhile, embrace glitch beats. It's a relatively simple formula, and even the least civilized description of it would make it sound a little like remixing George Winston or covering Tangerine Dream.
Yet the release is best summed up in track 5 ("September"), a twist on an old David Sylvian/Ryuichi Sakamoto song with a rare vocal turn by Silver. This music sets a pastoral yet slightly edgy tone without overstaying its welcome, using instrumentation and softer, slower BPMs to show restraint. Exercises, indeed—this is CFCF making songs that feel like they've become sentient, curious to know where they are and what they're doing here. Remixes don't do that; witch house hasn't quite, either. That makes this little EP a fascinating repeat listen.
Similar Albums:
James Blake – James Blake
Ulrich Schnauss – Far Away Trains Passing By
Emulsion – Blue Sky Objective
Stream: CFCF – "Exercise 3 (Building)"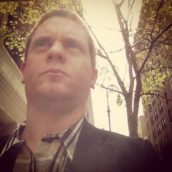 Adam Blyweiss
Adam Blyweiss is associate editor of Treble. A graphic designer and design teacher by trade, Adam has written about music since his 1990s college days and been published at MXDWN and e|i magazine. Based in Philadelphia, Adam has also DJ'd for terrestrial and streaming radio from WXPN and WKDU.