Endless Playlist 2012: Part Two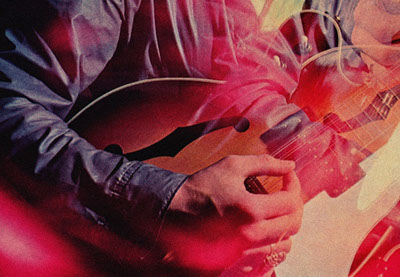 With the year halfway over (just about), the list of our favorite songs of 2012 has grown by leaps and bounds. In the time that has transpired since March, when we published our Spring installment, we've had on repeat some menacing hip-hop, some hypnotic new wave, hook-laden metal, icy R&B and ornate pop. It's a wide range, and we're sharing it with you. And it's all on Spotify as well, which you can stream via the embedded player below.
Chromatics – "Back From the Grave"
from Kill For Love
(Italians Do It Better)
"Back From the Grave" is another five-star track, a darkly pulsing jam that finds its inspiration in early Cure and marries it to a Cut Copy-style open-hearted anthem with sorrow not so subtly lurking underneath.
---
THEESatisfaction – "Enchantruss"
from awE naturalE
(Sub Pop)
"Enchantruss" is a synth-throbbing club banger sent from the future to set asses wagging against a backdrop of pitch-shifted vocal loops, with a typically knockout verse from Shabazz Palaces' Ishmael Butler, which is outdone by Stas in short order.
---
Torche – "Letting Go"
from Harmonicraft
(Volcom)
"Letting Go," a kind of sludgy variant on "I Want Candy," skips and rumbles with a tom-heavy beat, and its thick syrup of guitars coats every corner of this two-minute doom-pop rocket.
---
Spiritualized – "Hey Jane"
from Sweet Heart Sweet Light
(Fat Possum)
In classic Spiritualized form, this nine minute epic rocks, sways and comes complete with a noise breakdown, gospel choir singers and Jason Pierce's fragile tenor.
---
Death Grips – "Hacker"
from The Money Store
(Epic)
Sacramento's noisiest, most chaotic hip-hop group close out their major label debut with an electronically driven anthem that's as intense as it is tuneful, bringing together two opposing qualities in a harmonically harrowing collision.
---
Usher – "Climax"
from Looking 4 Myself
(RCA)
"Climax" is a stunning exercise in restraint and taste, a sleek heartbreaker that manages the generally rare feat of making a break-up sound impossibly sexy.
---
King Tuff – "Anthem"
from King Tuff
(Sub Pop)
On an album that's pretty much a backdrop for dancing, meeting long-legged girls and having a good time, leadoff track "Anthem" is a beer-hoisting foot stomper no BBQ should be without this summer.
---
Actress – "N E W"
from R.I.P.
(Honest Jon's)
"N E W," one of the most overtly beautiful pieces Darren Cunningham has made, seems somehow a step above all the new-agey synthesizer spiritualism prevalent at the moment, while also woven into the framework of such a strong and diversely affecting "concept" record.
---
Killer Mike – "Big Beast" (feat. T.I., Bun B)
from R.A.P. Music
(Williams Street)
From "Big Beast"'s opening declaration, "Hardcore G shit, homie I don't play around," Mike and El set their hip-hop sensory annihilation in motion, laying down auditory napalm with an absolute minimum of outside interruption.
---
Beach House – "Myth"
from Bloom
(Sub Pop)
The leadoff track to Beach House's new album draws the listener in with a familiar but nonetheless alluring siren call of gently twinkling guitars, a hypnotically droning bassline and Victoria Legrand's smoky vocals, all of which amount to something almost magically beautiful.
---
Kwes – "Igoyh"
from Meantime
(Warp)
"lgoyh," is a real stunner, stretching typewriter-tapping percussion, glockenspiel, strings, buzzing synth bass and piano across seven minutes of breathtaking melody and more comforting reassurances ("Don't waste too many tears/ On those energies/ You have too many years ahead of you").
---
The Walkmen – "Heaven"
from Heaven
(Fat Possum)
On the title track to The Walkmen's new album Heaven, eyes get dewy and hearts grow their most full over a simple, pulsing bassline, and a rich, chiming guitar hook.
---
Diplo – "Set It Off"
from Express Yourself EP
(Mad Decent)
A slow-burning groove not heard since he was still trip-hopping on Florida.
---
Mount Eerie – "Through the Trees Pt. 2"
from Clear Moon
(P.W. Elverum and Sun)
Elverum observes his surroundings within a more immediate, mortal context, on "Through The Trees pt. 2" confessing that "dark smoke fills the air/ some from the fire in my house/ some from me driving around."
---
Lower Dens – "Brains"
from Nootropics
(Ribbon Music)
"Brains" hurtles forward through a streamlined ambience of mild psychedelia, bringing to mind as well the rattled passion of The Walkmen's "The Rat," with the lilting chords reminiscent of Brian Eno's "The Big Ship" that come in a bit after the first verse, things turning a bit more slowly without the beat losing velocity.
---
CFCF – "Exercise #5 (September)"
from Exercises EP
(Paper Bag)
"Exercise #5 (September)" is a twist on an old David Sylvian/Ryuichi Sakamoto song with a rare vocal turn by Silver, setting a pastoral yet slightly edgy tone without overstaying its welcome, using instrumentation and softer, slower BPMs to show restraint.
---
Japandroids – "The House That Heaven Built"
from Celebration Rock
(Polyvinyl)
Reaping their most pure-hearted angst, King and Prowse holler on "The House That Heaven Built," the strongest anthem on the record, "When they love you, and they will, tell them all they'll love in my shadow/ And if they try to slow you down, tell them all to go to hell."
---
Simian Mobile Disco – "Put Your Hands Together"
from Unpatterns
(Wichita)
Emphasizing the "house" in blog-house at last, with wondrous results.
---
El-P – "The Full Retard"
from Cancer 4 Cure
(Fat Possum)
The booming single "The Full Retard" is one of El-P's most brilliantly belligerent party jams, stacked with woozy loops, a promise to be "playing taps on a keytar," and some fairly straightforward bodily threats.
---
Liars – "No. 1 Against the Rush"
from WIXIW
(Mute)
Delving into electronica turns out to be a winning proposition for Liars as this track's bubbling synth arpeggios are engulfing and additive.
---
Laurel Halo – "Thaw"
from Quarantine
(Hyperdub)
Experimental electronic producer Laurel Halo has grown more accessible with Quarantine, but still clearly playing in left field, as evident in "Thaw," a dark and atmospheric mixture of sputtering beat textures and haunting, layered vocals.
---
Fiona Apple – "Every Single Night"
from The Idler Wheel Is Wiser Than the Driver of the Screw and Whipping Cords Will Serve You More than Ropes Will Ever Do
(Epic)
Nowhere on The Idler Wheel… is Apple's torment displayed as colorfully and jauntily as it is on opener "Every Single Night," in which her pain is "like a second skeleton/trying to fit beneath the skin" and her ribcage turns to a poisonous breakfast.
---
Peaking Lights – "Dream Beat"
from Lucifer
(Mexican Summer)
Could there possibly be a more apt name for this song? The reliably heady duo pieces together some heavenly ethereal sounds with their trademark post-punk dub sound for a trippy new high.
---
Baroness – "March to the Sea"
from Yellow & Green
(Relapse)
Side-stepping the more pronounced metal sound of previous albums, Baroness continue to redefine heavy in new ways, achieving a melodic brilliance and emotional resonance on this brilliant rock anthem.
---
Twin Shadow – "Five Seconds"
from Confess
(4AD)
Twin Shadow specializes in emotionally driven new wave, so it should probably not surprise anyone that "Five Seconds" is exactly that, albeit with a bigger, crisper sound, leaping onto a bigger stage with hooks that threaten to take over your summer.
---
Dirty Projectors – "Gun Has No Trigger"
from Swing Lo Magellan
(Domino)
A smoother, slightly more eerie cousin to 2009's "Stillness Is the Move," Dirty Projectors' latest single is part anthem, part ballad and part mood piece, with easy grooving beats, trademark vocal harmonies and a definite chill in its off-kilter melody.
---
Niki & the Dove – "Tomorrow"
from Instinct
(Sub Pop)
Big synthesizers, an expressive diva and a hefty dose of influence from both Kate Bush and Prince make Niki and the Dove's knockout "Tomorrow" a track to be cycled on repeat throughout the remainder of 2012.
---
Frank Ocean – "Pyramids"
from Channel Orange
(Def Jam)
Frank Ocean couldn't have picked a more mind-blowing introduction to his new album Channel Orange than with this 10-minute epic that travels through R&B, funk, electro, psychedelia and any number of other landmarks in its massive journey.