CFCF : Radiance and Submission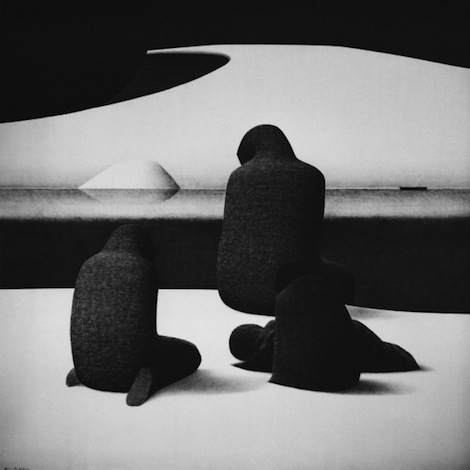 My first taste of the music of Montreal producer Michael Silver under the CFCF name was the warm "You Hear Colours" back in 2009, its deep tuned percussion supporting a stream of sticky synths. It was the musical equivalent of glitter bouncing off a struck timpani, dialing back a Balearic groove to its hazy, hallucinogenic core. Then I was thoroughly impressed with 2012's Exercises EP, which maintained a balance between chillwave, new age and incidental film music.
Between and around those releases, however—ummm, yeah, I got nothin'. CFCF's remaining catalog strikes no chords with me, for whatever reason. After another three-year gap, though, I've hooked up with his new Driftless Records EP Radiance and Submission, and it strikes all the wrong chords for so many reasons. Ultimately, the thematic restraint Silver exhibited back on Exercises is gone here, and his influences shine through so clearly as to be distracting, almost blinding.
With past inspiration pulled from actual movies as well as odd sources like architectural styles, the CFCF oeuvre has trended toward the cinematic and the obliquely poetic. Radiance and Submission is a release trapped somewhere between the 1970s and 1980s. I was recently at a day spa for a massage, and for the considerable skill Silver has flashed throughout his career, this EP suggests the new age music piped throughout that building. It feels simple, almost hokey, and beneath him.
In theory I don't really have a problem with CFCF focusing on soft-sell electronica or acoustic-driven mood music, both of which occupy most of this EP's space. There are moments where Silver's first serious use of acoustic guitar suggests the airy arpeggios of Pat Metheny ("A Various Language [From the Same Hill]"), and atmospheres channeling The Orb or The Sight Below at their most innocent ("In Praise of Shadows"). The overall execution, however, comes across as painfully milquetoast.
Flutes and panflutes press up against lower harmonic lines ("Sculptures of Sand") as heard in your nearest yoga-book-and-crystal shop. Silver's rare vocals, at their best muted and plaintive, are smothered here by the mix or by a wobble that might be production or a vocal affectation. This EP is too full of piano and guitar figures circling each other endlessly, the sound of meditative music and yacht rock thrown overboard and left to drown. For an artist who knows a good BPM range when he hears it and has worked with loud and even scary music in the past, CFCF's music on Radiance and Submission simply seems unacceptable.
Similar Albums:


CFCF – Exercises


Sun Kil Moon – Benji


How to Dress Well – Total Loss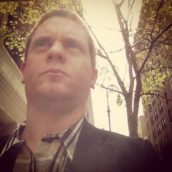 Adam Blyweiss
Adam Blyweiss is associate editor of Treble. A graphic designer and design teacher by trade, Adam has written about music since his 1990s college days and been published at MXDWN and e|i magazine. Based in Philadelphia, Adam has also DJ'd for terrestrial and streaming radio from WXPN and WKDU.