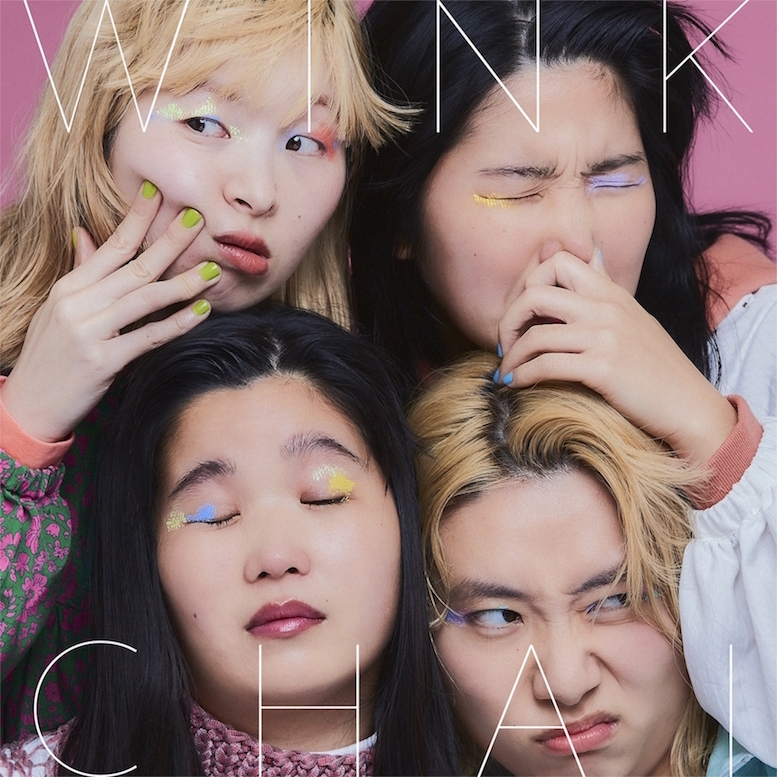 Known for their high-energy live shows, oozing with verve and joy, Japan's CHAI have garnered a reputation for providing an endlessly entertaining experience. And their most recent work proves that they exert this dedication not only to their onstage craft, but in bringing the same energy, care and attention to their recorded work. On CHAI's third full length, WINK, the quartet treats listeners to their version of bedroom pop—literally, as they recorded all of the music at home. Their first home recording doesn't simply excel, it soars, dodging any hints of burnout or frustration at the circumstances they found themselves in while creating the album. And while we can't dance along in person (yet), blasting WINK does feel like you're hanging with the band.
Opener "Donuts Mind If I Do" serves as an immediately pleasing foray into the world of CHAI. They sing of the virtue of donuts as not just the best snack to share with friends (here's looking at you, Dale Cooper), but also allow themselves to revel in the simplicity of food-based joy. It feels cathartic, in a fresh way, to let go of heavier topics and sing along about deep-fried breakfast treats. It's an example of a niche CHAI have nailed so well—creating art about less obvious and decidedly less dramatic things. "Nobody Knows We Are Fun" only serves to emphasize this point, urging their listeners to think of them as the ones they could call to visit the arcade, the aquarium, or the park. They embrace the joyful times when they come.
There's a relaxed tone throughout WINK, and it's hard not to take away a message of self-care in that: to take a deep breath and go a little easier on ourselves. MF Doom's "Kookies" meets its match on CHAI's "Maybe Chocolate Chips," the latter finding the group's YUUKI practicing self love, and challenging others to view their moles as chocolate chips. On "PING PONG!" the foursome reminisce about one of their favorite activities, which has been put on hold due to the pandemic. With production contributions from YMCK, the track bursts with video game energy, with a retro, arcade-like score. It's a fun moment of stress relief—by indulging themselves and writing about what they miss, CHAI create a prime landscape for zoning out.
In speaking about the album's title, YUUKI says, "With this album, we're winking at you. We're living freely and we hope that when you listen, you can wink and live freely, too." CHAI tackles indie pop with a refreshing, cheeky approach, with songs filled with the things that brings them joy. WINK is full of life, hope, and an excitement for what's still to come.
---
Label: Sub Pop
Year: 2021
---
Similar Albums: