Christopher O'Riley : Home to Oblivion: An Elliott Smith Tribute
Christopher O'Riley arguably introduced Radiohead to the longhairs, mixing classical piano phrasing with Radiohead's progressive pop styling. NPR listeners were divided between those classical aficionados who wondered just who this composer Mr. Head was, and those who wondered why "No Surprises" sounded as if it were being played in the Nordstom's atrium. Regardless, the two Radiohead tributes successfully wooed both camps, making one of the best artistic pairings since chocolate and peanut butter. This time around, O'Riley turns his attention to tragic singer / songwriter Elliott Smith. Since Smith is more known for his lyrics and plaintive whispering voice, it would seem that O'Riley's choice of subject would be off the mark, considering that his versions lack both. But O'Riley instead highlights Smith's unsung gifts for songsmithery. While Smith's music is more straightforward melody, O'Riley often experiments, maintaining the basic structure, but adding density and complexity to substitute for lyrics.
O'Riley was introduced to the music of Elliott Smith late in the songwriter's career, and not even by an original song! Smith's cover of the Beatles' "Because" for the film American Beauty made O'Riley sit up and take notice, an odd intoduction considering, as it is a cappella, it is a virtual photo negative of O'Riley's work. He was later given either/or and the journey began in earnest. I once met someone who told me that once they find a writer they like, they buy every book that writer ever published and then systematically devour them one at a time. This is essentially what O'Riley did with the works of Elliott Smith, even going so far as to unearth unrecorded work, hidden tracks and various bootleg concerts. Home to Oblivion begins with two of the most recent tracks from the posthumous From a Basement on a Hill, then goes scattershot over Smith's previous five albums, and even one Heatmiser number. O'Riley generally avoids the big crowd-pleasers such as "Angeles," "Say Yes," "Pitseleh," "Needle in the Hay" or "Son of Sam," but does throw in a few of the fan favorites such as "Stupidity Tries," "Independence Day" and "Between the Bars." Is O'Riley planning a second volume such as with his Radiohead project?
Similar Albums:
Christopher O'Riley – Hold Me to This: Christopher O'Riley Plays Radiohead
Brad Mehldau – Art of the Trio, Vol. 3
Craig Armstrong – Piano Works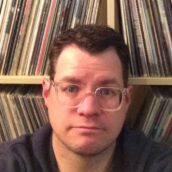 Terrance Terich
Terrance Terich firmly believes that 1985 is the best year for music. He lives near Seattle with his books, movies, and music.