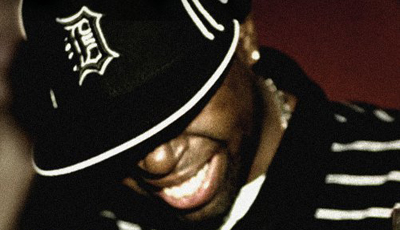 Now that the year is half way over, we realize there were some great albums we haven't gotten around to covering. Here's our redemption—seven fantastic offerings from earlier this year (and one from 2004).
The Coup
Pick A Bigger Weapon
(Epitaph)
Boots Riley and Pam the Funkstress return with more political vitriol than before, all on top of some funky hip-hop jams.
J Dilla
Donuts
(Stones Throw)
Posthumous solo release from gifted, young hip-hop producer who passed away earlier this year.

Love Is All
Nine Times That Same Song
(What's Your Rupture?)
Debut release from Swedish dance punksters, who won over SXSW audiences and Calvin Johnson alike. A spastic, super fun party.

Christopher O'Riley
Home to Oblivion: An Elliott Smith Tribute
(World Village)
Classical pianist, in a similar tradition to his Radiohead tributes, recreates the work of singer-songwriter Elliott Smith, instrumentally.

Shearwater
Palo Santo
(Misra)
Okkervil River keyboardist Jonathan Meiburg creates a haunting and majestic sound with his "other" band, which also features Okkervil's Will Sheff.

Tapes `n Tapes
The Loon
(XL)
A solid debut from a band that succeeds in creating good old-fashioned indie rock; guaranteed more "Cowbell."

DeVotchKa
How It Ends
(Cicero)
A new favorite from a few years back, DeVotchKa combine Eastern European folk music with Latin and Middle Eastern sounds for a unique multi-cultural moody indie stew.