Cities Aviv : Come to Life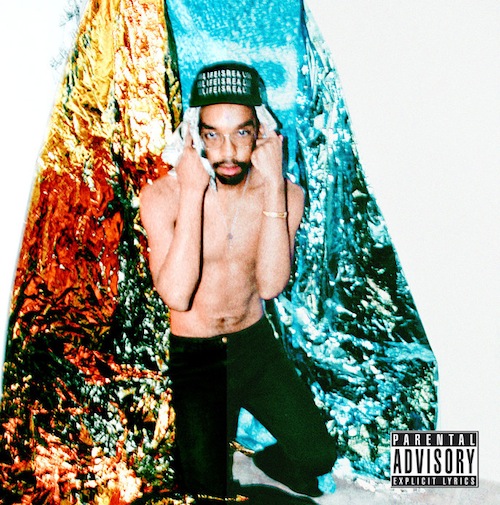 Buy at iTunes | Buy at Insound (vinyl)
The industrial leanings of Yeezus; the epic progression of good kid, M.A.A.D City; the heavy psychedelic influences of Acid Rap — for better or worse, we have entered an era of hip-hop where most artists aren't satisfied with simply producing an enjoyable record. Not that it wasn't propelled by innovators from the start, but it's difficult to remember a time when even the most mainstream of rappers were insisting on pushing the envelope through expansion and experimentation. To be fair, some of these projects have been sonically and lyrically surprising, while others have fallen short of their self-set expectations. Still, the best experiments often happen in the underground, among rappers who have been experimenting with new sounds for their entire career.
Following the direction set by 2011's Digital Lows and 2012's Black Pleasures, Come to Life finds Cities Aviv — a Memphis-based emcee — diving even deeper into strange, noisy territory without ever coming off as derivative or overly ambitious. Be it through sporadic intensity ("FOOL," "URL IR,"), brooding ambient noise ("INTRO," "VIBRATIONS," "DON'T EVER LOOK BACK"), or a combination of the two ("DISSOLVE," "PERPETUATE THE REAL") these tracks craft a bizarre yet intelligible world of sounds — a perfect backdrop for Aviv's crisp and dynamic flow.
Throughout the record, Aviv's booming voice echoes over these eclectic beats composed of industrial noise, soul samples, and symphonic sequencing. And through his steady, almost exhausting tone, Aviv connects lines between technology and humanity; at times his verses are energized by a cyber-army of followers, while at others he seems to acknowledge his own isolation in a sea of strangers and lost data. But like many great lyricists, his words are layered and cryptic, each listen revealing a different outlook.
What Aviv accomplishes on Come to Life is not without precedent. He owes much to the unbridled, noise-infested production of industrial hip-hop, the unstoppable flow of Wu-Tang Clan, and The Dungeon Family's masterful layering of sound and poetry. But the way the combination of these elements is accomplished here comes off as brilliantly unique.
A common critique of the music on Come to Life is that it isn't quite hip-hop, due to the eclectic samples and Aviv's tendency to break his flow in favor of more avant-garde spoken word approach. But, with his innovative use of samples, socially aware lyrics, and unpredictable delivery, Cities Aviv may be tapping into the roots of the genre more than most contemporary rappers. Only time will tell.
Similar Albums:


Kool A.D. – Not OK


Shabazz Palaces – Black Up


El-P – Cancer 4 Cure