Front 242, clipping., Youth Code and more to play Cold Waves 2021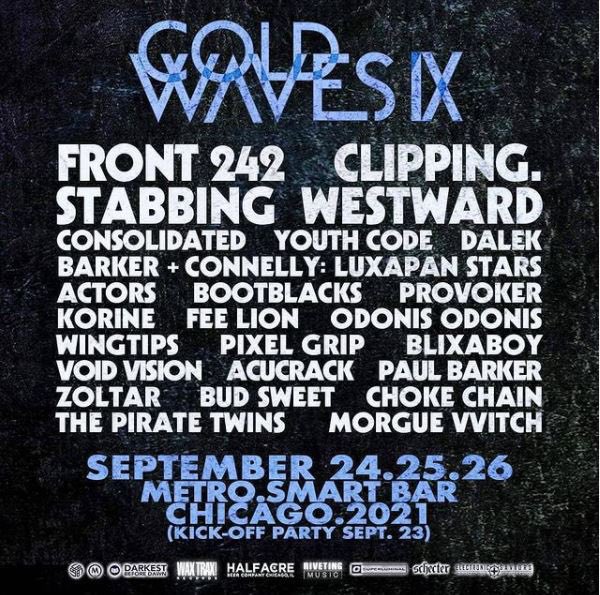 The annual Cold Waves festival, which brings together industrial, goth and post-punk bands, returns in 2021 in Chicago. The festival will be held September 24-26 at Metro, Smart Bar, and G-Man Tavern, and its lineup was unveiled today. The festival's headliners include Front 242, Stabbing Westward and clipping. Other artists on the lineup include Youth Code, Dälek, Consolidated, Bootblacks, Actors, Barker+Connelly (of Ministry), Luxapan, Korine, Odonis Odonis, Provoker, Wingtips, Fee Lion, Pixelgrips, Paul Barker, Void Vision, Acucrack and more. Tickets are on sale now. See the full lineup via the poster above.
clipping.'s Visions of Bodies Being Burned is featured on our list of the Top 50 Albums of 2020.
Read our list of the Top 50 Goth Songs.