clipping. – Visions of Bodies Being Burned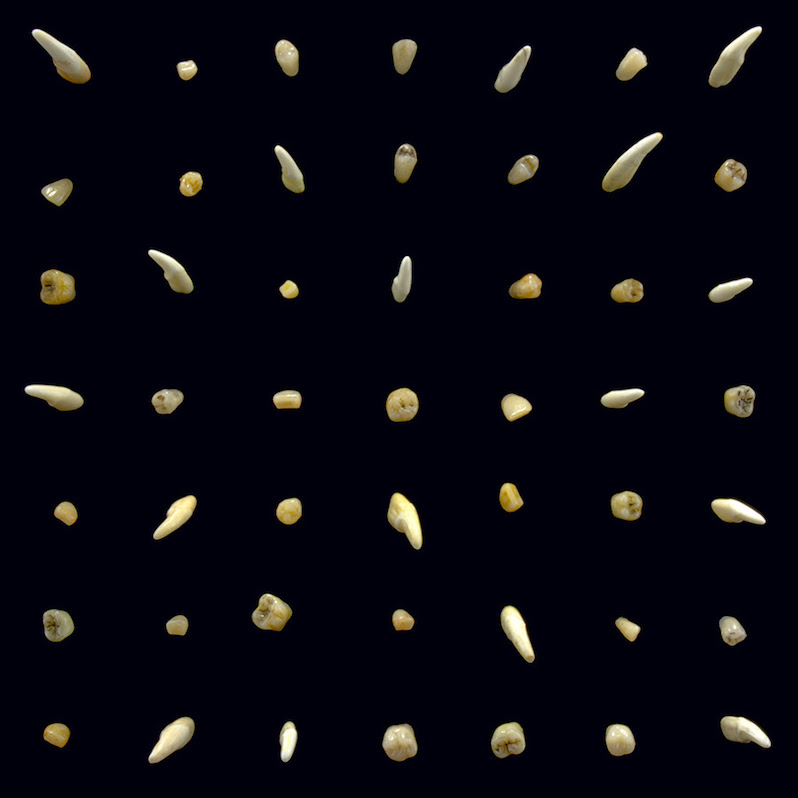 In the final 10 seconds of the intro to Visions of Bodies Being Burned, clipping. deliver a bit of a surprising trope: A jump scare. The tools and language of horror have always been a part of the L.A. group's industrial/noise take on hip-hop, from the overbearing sense of doom that permeates their uneasy listening to the literal references and name-checks of horror cinema and horrorcore rap, both of which formed the backbone of their career peak genre dissection, 2019's There Existed An Addiction to Blood. But the trio's esoteric interest in the macabre has always leaned a little more toward the avant garde than mainstream slasher flicks, which is why the unexpected blast of noise through the headphones feels oddly conventional.
In just its first two minutes, Visions of Bodies Being Burned—the second installment of the group's two-part horrorcore exploration—presents itself as perhaps the more cheekily fun of the pair. It's a suggestion that's bolstered by the release of two early singles from the album, the Scream-referencing meta-horror jam "96 Neve Campbell" (with a choice "Do you like scary movies?" from emcee Daveed Diggs, whose IMDb page these days makes the whole idea of having a noise-rap group feel like an absurd flex) and slasher slapper "Say the Name," which takes its hook from a mangled reworking of a line from Geto Boys' Halloween-rap standard "Mind Playing Tricks On Me" ("Candlesticks in the dark, visions of bodies being burned").
It's arguably true that this is the more immediate of the two. Visions of Bodies Being Burned is also arguably the harsher and weirder of the pairing, a distinction that requires some heavy lifting following a record whose fourth side solely comprised 18 minutes of the sound of a literal piano on fire. It might be more accurate to say that Visions of Bodies Being Burned sounds like a group having an awful lot of fun getting their hands bloody in delivering something truly nightmarish, and it's infectious even in its most confrontational moments.
"Say the Name" and "96 Neve Campbell" are worth revisiting for that very reason, the former specifically among clipping.'s most trunk-rattling boom bap moments. Diggs takes inspiration from Candyman, the Clive Barker story turned slasher flick whose examinations of race and privilege have been ripe for revisiting post-Get Out, weaving together vintage rap imagery with a supernatural body count via lines like "The hook gon' be what it is, the hand's off" and "The streets bleed sweet syrup, the bees love it." While guests Cam and China turn the "final girl" trope upside down on the latter, not about to let a predator get the upper hand: "I double dutch on hot shit and bleed him out his wallet/When I'm done with him no leftovers, just cut them off, no pockets." It's subversive escapism, but it's still escapism—something that becomes less clear deeper into the album's increasingly intense 52 minutes.
William Hutson and Jonathan Snipes' production has never sounded as immersive and unsettling as it does on Visions, seamlessly fusing accessibility with hostility while making the most of their guest artists' own confrontational contributions. Harsh noise artist Sickness provides a dense wall of static in "Body For the Pile," while jazz artists Jeff Parker and Ted Byrnes help score the deeply unsettling, discordant Tobe Hooper homage "Eaten Alive." Left to their own devices, they provide some outside-the-box production techniques, employing samples of EVP recordings in the eerie "Pain Everyday," unwrapping a deep, rubbery bassline in "Check the Lock," and unloading static-ridden industrial-noise beats in the Ho99o9-featuring cannibal holocaust "Looking Like Meat," which finds Diggs' narrative ghouls craving flesh: "Looking like a snack, no cap, no flattery/But you like to beat it up and come no battery/So free range meat, guess it'll have to be/Roast on a spit, pole through the oral cavity." Even the hazy cloud rap of "Enlacing" showcases a dense, distorted kind of dread that effectively carries Diggs' radio-ready hooks—not entirely a rarity on a clipping. album, but not a defining characteristic either.
If there is a particular quality that separates Visions from Addiction—two albums that each find clipping. sharpening their sonic and narrative skills to the point of drawing blood—it's that this one ends with a glimmer of hope. The album closes with "Secret Piece," a recording of an ambient Yoko Ono composition that features almost all of the musicians that appeared on both albums, with the sound of a car driving by, evoking that final escape from a realm of pure terror. That's sometimes a comforting element in the darkest of art—even for a group like clipping., who emphasize fictional narratives over the "autobiographical" fabulism that sometimes dominates hip-hop. The road to salvation is sometimes paved with flesh eaters, phantoms and power electronics, but reaching safe harbor is only reassurance—the emergence of the menacing figure from the shadows is the thrill that makes you feel alive.
---
Label: Sub Pop
Year: 2020
---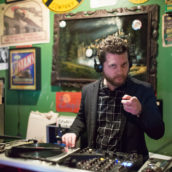 Jeff Terich
Jeff Terich is the founder and editor of Treble. He's been writing about music for 20 years and has been published at American Songwriter, Bandcamp Daily, Reverb, Spin, Stereogum, uDiscoverMusic, VinylMePlease and some others that he's forgetting right now. He's still not tired of it.