In the past few months, there have been rumblings about whether or not it's appropriate to make a best-of list at the end of a year like the one we're wrapping up right now. We get it—what's really to celebrate when everything's broken? But the fact that artists in particular have been hit so hard in 2020 is exactly why we've decided that it's the best possible thing we could do right now. We made this list because we like these albums and we want to show our support for the artists that made them. We hope you listen to them and like them, maybe buy a copy and hopefully get a ticket to see these bands when they can play shows again. And not just these, but our favorite overlooked albums, jazz albums, metal albums and so on. Just because we stopped at 50 doesn't mean there isn't a lot more to explore. (And our ranking, as always, is simply a reflection of where we're at collectively as a group of writers.)
This year wasn't great, but the music was. Here are the best albums of 2020.
---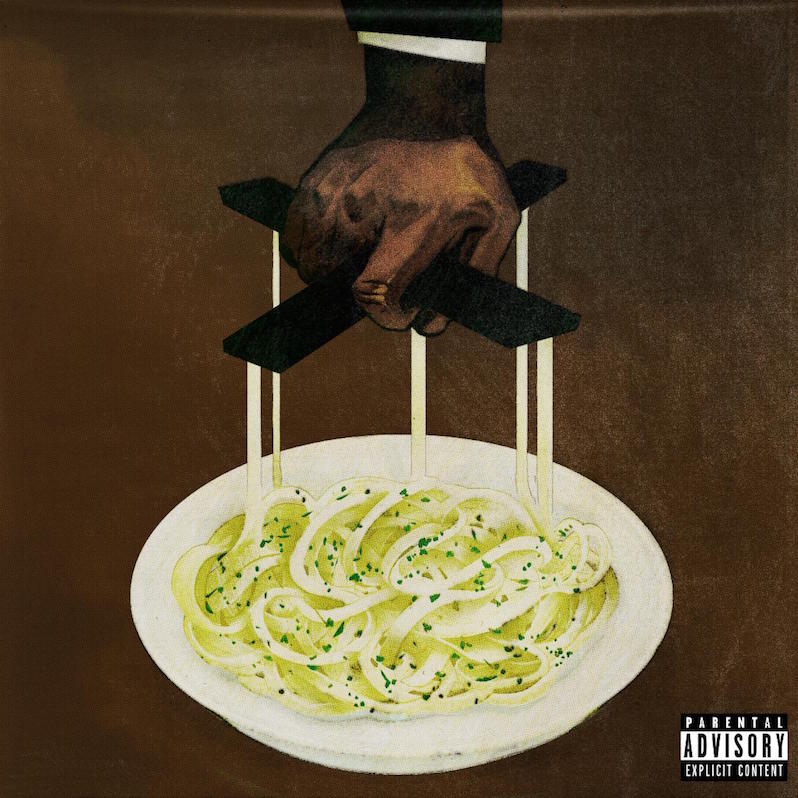 50. Freddie Gibbs and The Alchemist – Alfredo
Freddie Gibbs and The Alchemist earning a Grammy nod for Alfredo felt like an overdue victory given the awards' complicated history with hip-hop. And it's a well-earned one at that; fresh off of last year's Bandana with Madlib, the Gary, Indiana rapper and West Coast producer return to a realm of smoky, surrealist gangster imagery and grown-ass narratives from hustling to diaper changing. Which is fitting; three decades and change deep, boom bap is dad rap, and even while flexing, Gibbs doesn't hesitate to remind us that he is, in fact, a dad—a dad that can rap his way into and out of any situation, and whose production partner can make even a vintage rap aesthetic feel fresh and invigorating. – Jeff Terich
---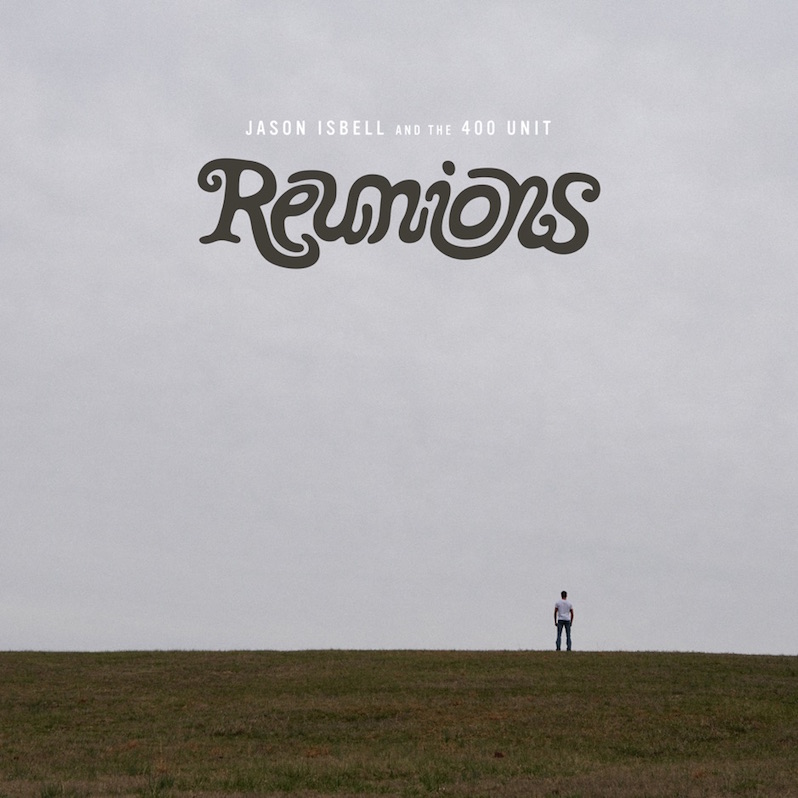 49. Jason Isbell and the 400 Unit – Reunions
Jason Isbell has always been a phenomenal songwriter and performer but the period that began with his sobriety has been a bright star in the world of music. Reunions is the fourth record in this golden age of his, one not diminished in its powers one whit. There is a certain patience and relaxation at work in Reunions that feels hard earned, Isbell seeming less haunted and more narratively driven this time around than the previous earnest and scouring tonal colors of The Nashville Sound. The rich lite-psychedelia of post-Byrds country, one that absorbs modern independent music motions without sacrificing that erstwhile country music core, still remains however. At this point, it seems like he may never run out of great records in this mode. Having an effervescent boon like that isn't bad at all. – Langdon Hickman
---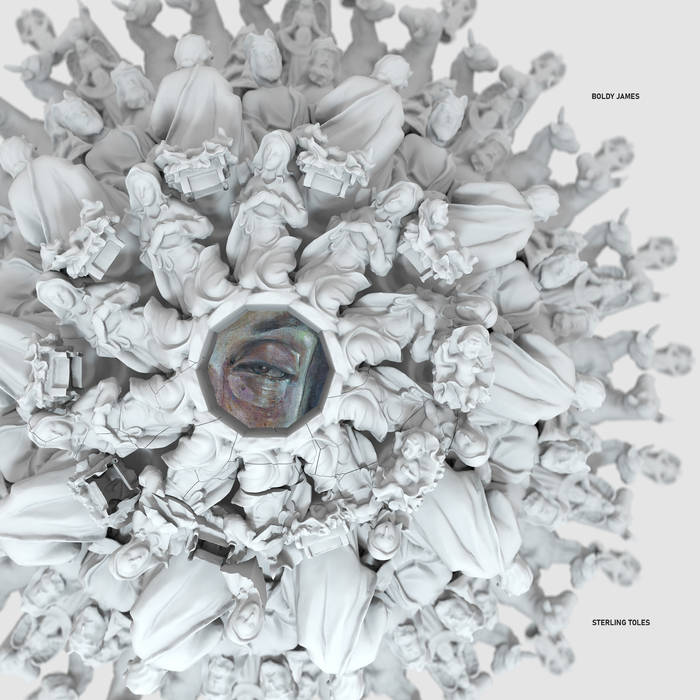 48. Boldy James and Sterling Toles – Manger on McNichols
Boldy James released three albums in 2020, one with prolific producer The Alchemist, one for Buffalo collective/label Griselda, and one whose raw materials were sourced over a decade ago. James' raps on Manger on McNichols date from 2007 to 2010, though never previously released, which makes the album a curious mix of early-career artifact and reinvention, thanks to the dense, intricate, jazz-heavy production from Sterling Toles. The streets he navigates take detours through smoke-filled rooms and opium hallucinations, its hardest moments backed with mesmerizing arrangements of cello, saxophone, flute, fretless bass and clarinet. Its gritty realism frequently gives way to lush surrealism, and it's the balance of the two that makes the experience of listening to it as thrilling as it is disorienting. – Jeff Terich
---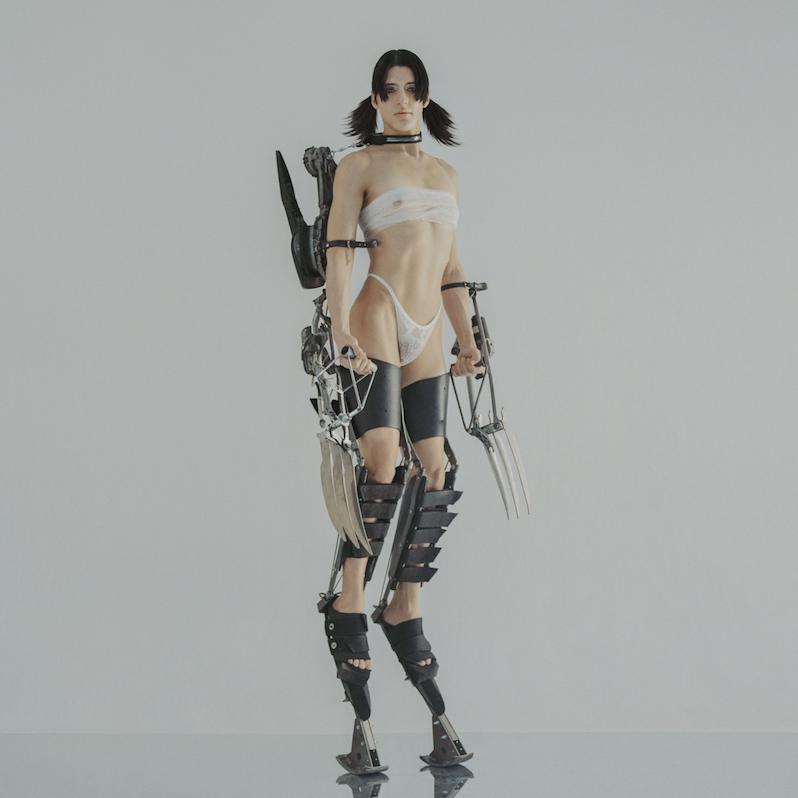 47. Arca – KiCK i
It's no exaggeration to say that Alejandra Ghersi is in large part responsible for pulling pop music into some truly strange places over the past decade, finding appropriately fascinating foils in artists such as Björk and Kanye West while releasing more abstract sounds as Arca. KiCK i is the strongest intersection between those two contrasting sides of her musical output to date, as much a pop album as it is an experimental club record, as much a puzzle as it is a direct application of endorphin-releasing hooks. It's sometimes tender ("Calor") sometimes intense ("Riquiqui"), and reveals Ghersi as an artist with as many intricate and bombastic ideas as she has marquee collaborators (SOPHIE, Rosalía, Björk). But as opening track "Nonbinary" proves, they don't get to steal the spotlight, just borrow it for a moment. "I don't give a fuck what you think," she says, and how could she? Music this forward-thinking doesn't have time for shallow grievances. – Jeff Terich
---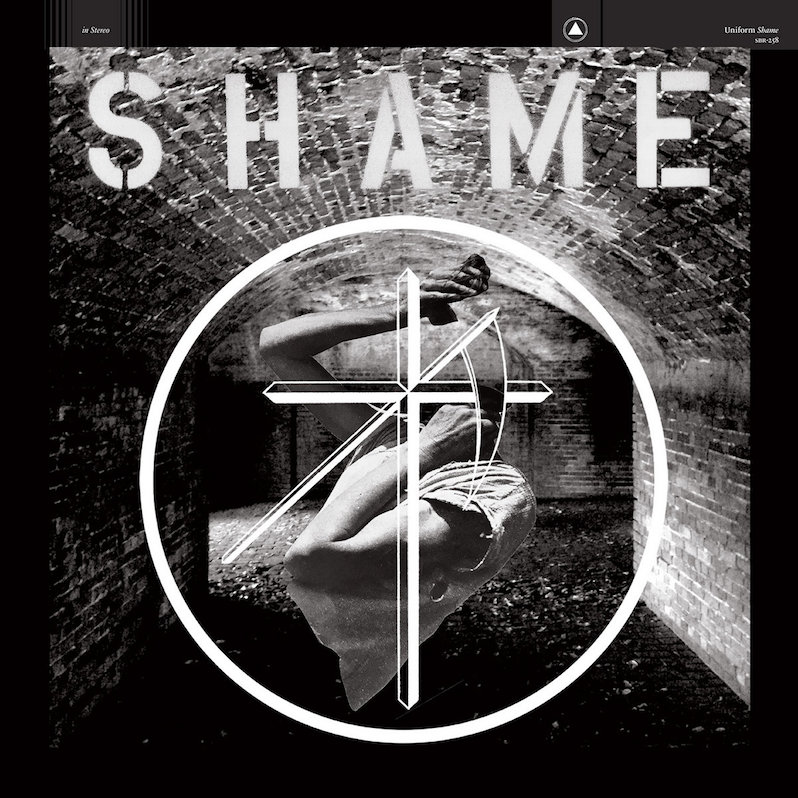 46. Uniform – Shame
The music of Uniform is that of grit and poetry. Building on the dynamic range they've showcased on their previous two albums, Shame finds the band ascending to new heights. Uniform's creative use of noise weaves its way through their industrial metal/hardcore fusion, as the band offers up a sonic frenzy. Each cut on their fourth full-length LP is shot through with instrumental and emotional chemistry; Shame isn't just pure aggression, but a purposeful exploration of life's chaos. In tracks like "Life In Remission" and "I Am Cancer," Uniform capture the raw tension and manic energy of our time. – Michael Pementel
---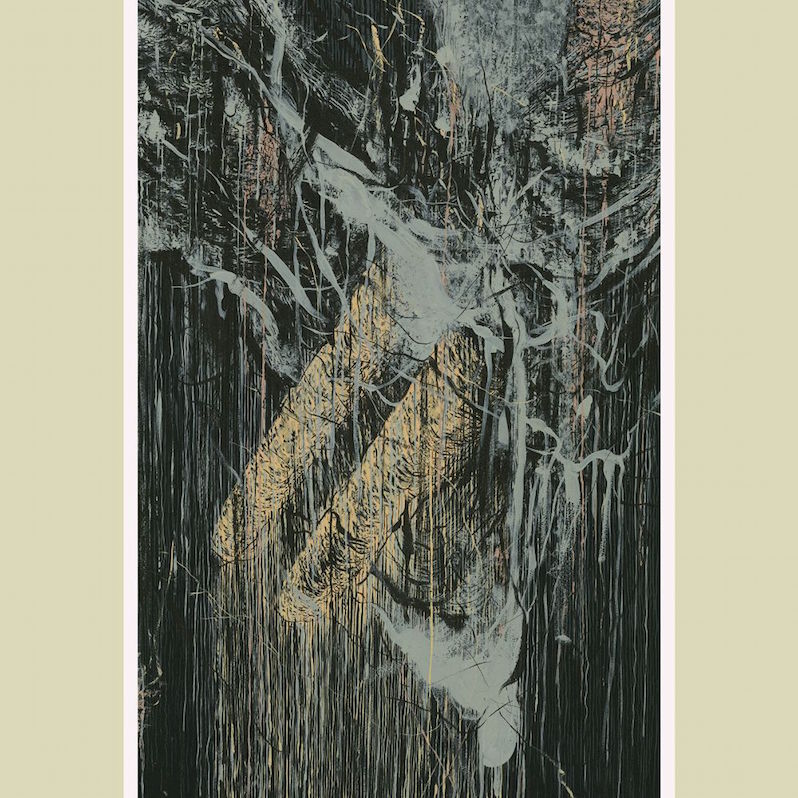 45. Sumac – May You Be Held
It's safe to say that even the most experimental musicians never pictured themselves making music under circumstances quite like we've collectively endured in 2020, but perhaps it's no surprise that Sumac—a band already prone to shattering conventions and working with extremes—delivered an album that felt particularly adept at meeting the moment. On May You Be Held the trio of guitarist and vocalist Aaron Turner, bassist Brian Cook, and drummer Nick Yacyshyn confront this precarious point in time through five weighty songs that oscillate between structured composition, free-improvisation, and a plethora of noise. Within its volatile eruptions and serene (if forlorn) soundscapes, the album manages to embrace danger and uncertainty as much as it longs for connection and healing—an unsettling state that can feel all-too-familiar these days. – Jamie Ludwig
---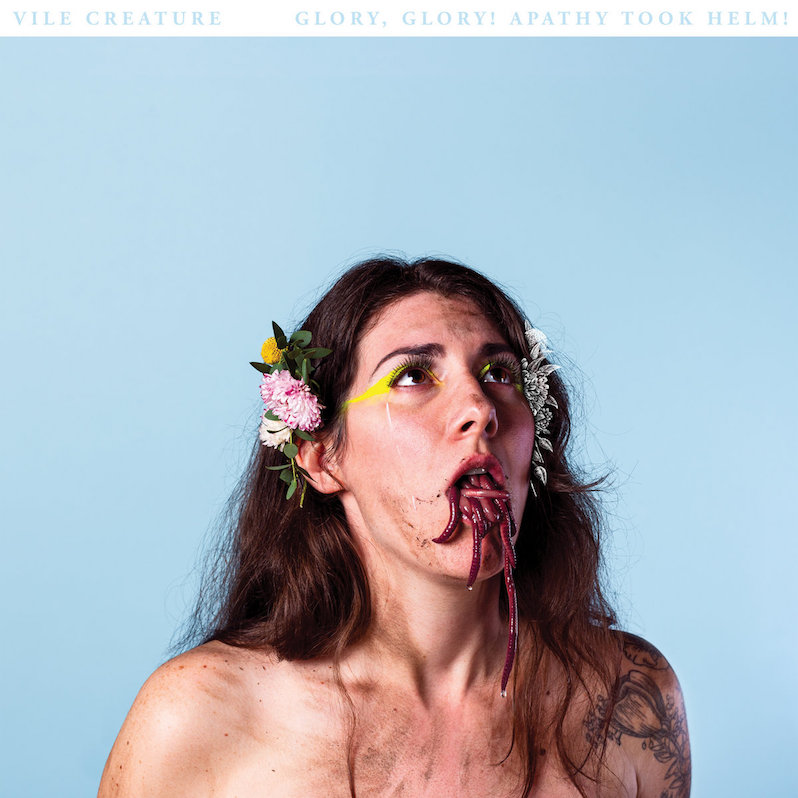 44. Vile Creature – Glory, Glory! Apathy Took Helm!
One of the few good things to come out of 2020 is a string of powerful and righteously enraged metal albums—and there are few better examples of this than the one set by Canadian experimental sludge duo Vile Creature on their third album, Glory, Glory! Apathy Took Helm! Here's a group that rejects the toxic hyper-masculinity associated with certain strains of the metal genre, announcing themselves as an 'angry, queer, gloom cult' who passionately champion LGBTQ+ rights and veganism. Drummer-vocalist Vic (they/them) and guitarist-vocalist KW (he/they) both deliver ferociously visceral performances with the express purpose of obliterating eardrums, yet their lyrics reveal a soul-baring intimacy ("For I have lost my youth and joy… / For my heart is full of scorn"). The two-part title track boasts an angelic female voice choir (Minuscule, led by Canadian composer Laurel Minnes) and ethereal keyboards courtesy of Bismuth's Tanya Byrne, before bleeding into a finale of suffocating doom. This is heavy, brutal music that thunders against oppression in all its guises. – Sam Pryce
---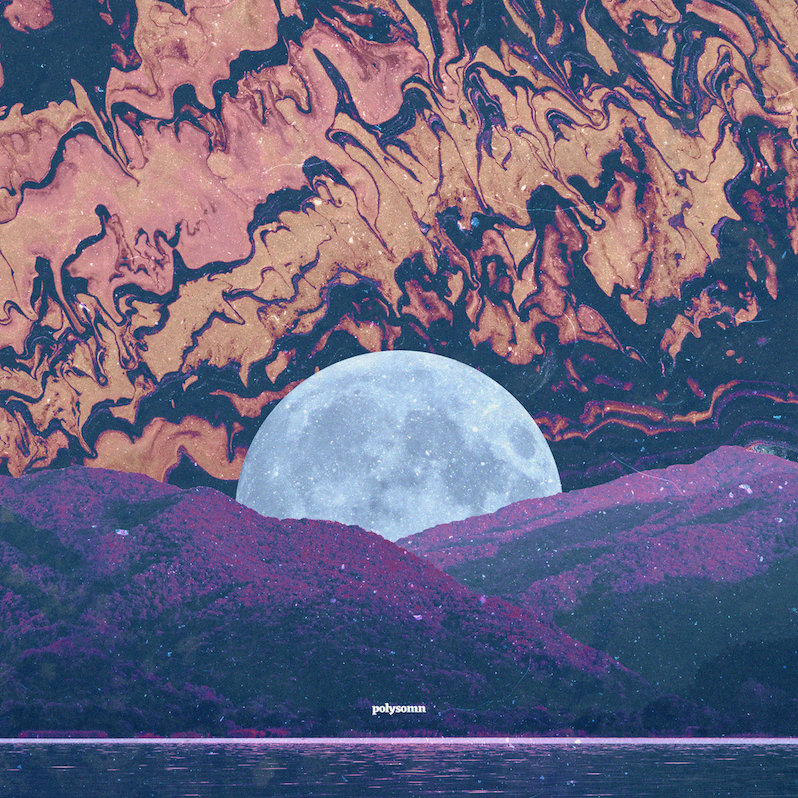 43. Kairon; IRSE! – Polysomn
Finland's Kairon; IRSE! have always been a tricky band to get one's head around. Prog metal, space rock, sax psych—theirs is a diverse and difficult-to-navigate galaxy, but one that arcs toward rock anthems. And those anthems have never sounded as big or as satisfying as they do on Polysomn, an album in which their melodic sensibilities and their experimental ambitions seem to be moving at the same pace. From opener "Psionic Static" on up through heavy rocking moments of triumph like "Retrograde" and "An Bat None," Kairon; IRSE! are on a mission of expansion and discovery, finding thrilling and accessible ways to deliver alien sounds and otherworldly sonic treatments. There are synth tones here or there, a vocal melody or a guitar crunch that might sound a bit familiar or even comforting, but taken as a whole, it's a transmission from another world. – Jeff Terich
---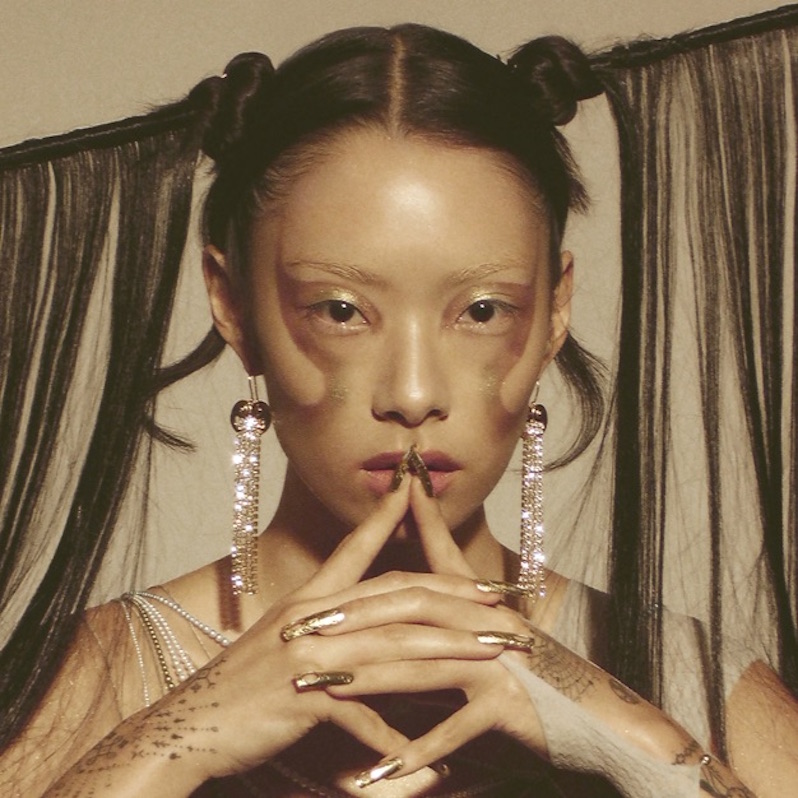 42. Rina Sawayama – SAWAYAMA
SAWAYAMA was 2020's nimblest work of pop pastiche, flattening a handful of 2000s-era musical modes into one shimmering record. It's a record that can start with high-drama diva pop ("Dynasty") and end with proggy interpolations of Final Fantasy fanfare ("Snakeskin"), stopping for preening, fashion-week house beats ("Comme De Garçons") and stadium rock bangers ("Who's Gonna Save U Now?") along the way. There's at least one down-the-middle pop classic here with "Bad Friend," a melancholic but light-on-its-feet earworm—and, of course, there's "STFU!," an absolutely magnetic track that makes you wonder if really ever was all that much difference between nu-metal and bubblegum pop. It's an auspicious first LP, anchored by Sawayama's strong vocals and elevated by her omnivorousness. – Sam Prickett
---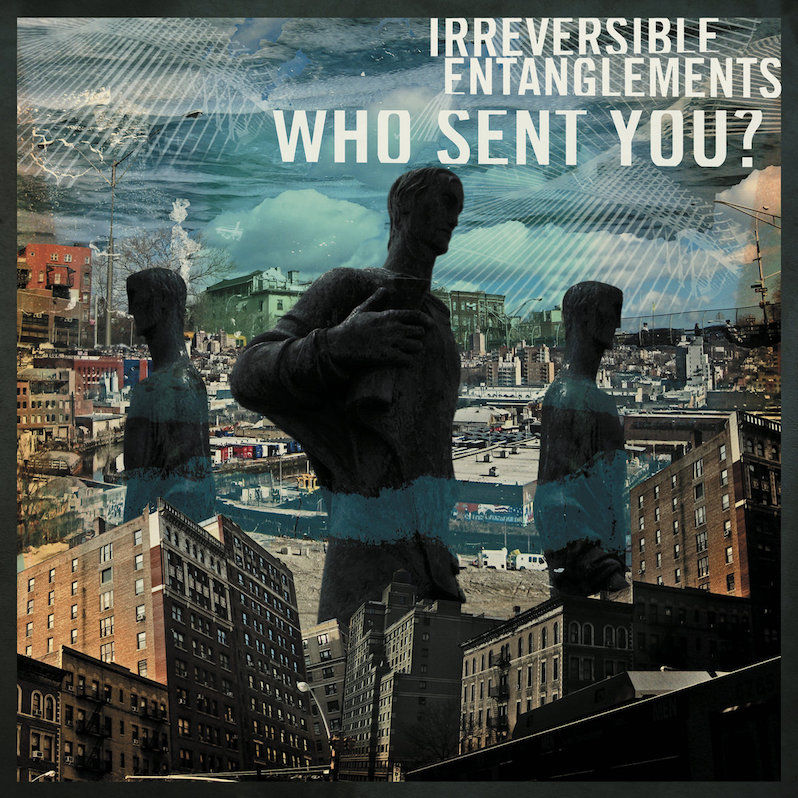 41. Irreversible Entanglements – Who Sent You?
The music that Camae Ayewa makes as Moor Mother is often jarring, tense, chaotic and concise—bursts of two-minute-long industrial poetry intended to shock you out of your comfort zone. Irreversible Entanglements, the Philadelphia-based free-jazz collective that she also performs with, creates music that produces a similar effect, but it sticks around for a while, allowing time for the surrounding landscape to come into full view. Their second album, Who Sent You?, blends groove with action, surrealism with uncomfortable truth. The group find common ground in exploration and intensity, finding moments of comfort in dissonance, and moments of harshness when all else is still, with Ayewa narrating the treacherous landscape via stunning one liners ("a mountain ain't nothing but a tombstone for fire") and indictments of institutionalized racism. Who Sent You? is a jazz album that's meant to incite movement in every possible interpretation of the word, best showcased in one of Ayewa's earliest lines on the record: "At what point do we stand up?" – Jeff Terich
---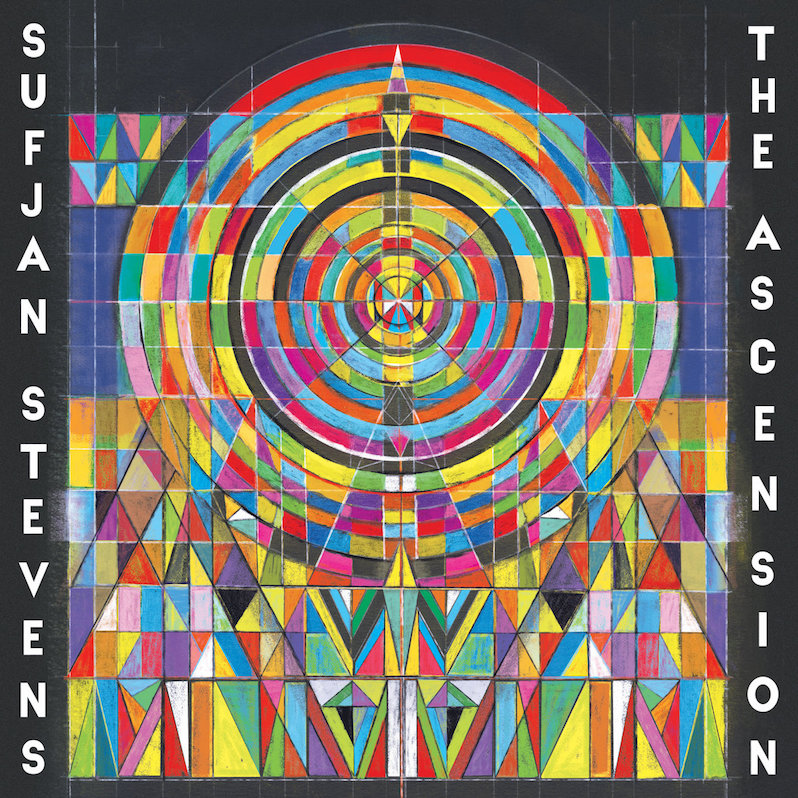 40. Sufjan Stevens – The Ascension
Sufjan Stevens' "political record," conceived in large part this summer amid widespread unrest, isn't about society or anything so much as it's about faith—in God, yeah, and also in love and in America. On a lot of these glitchy, glassy songs, Sufjan sounds like he's praying. His lyrics are religious in their repetition, in their longing: "I just want to die happy"; "Don't make me wait." The vital part, though, comes on the title track, when the despairing penitent looks inward and gets at the fear under his faith: "I was asking far too much of everyone around me." That's the record's most interesting, most political question: How do you keep praying for a better world when you're not sure one is possible? – Ben Dickerson
---
39. Young Jesus – Welcome to Conceptual Beach
Name's a little on the nose, don't you think? Young Jesus couldn't have possibly known the claustrophobic trajectory of 2020 when they crafted their fifth album, a gorgeous ascension to new planes of space, beauty and confidence that asks the listener to join them in a paradise of their own invention. But the invitation is welcome all the same—it's a wonderful place to visit for 46 minutes, the group's instincts no longer driven to emo urgency but to intricate art-rock meditations on getting older, owning up to your mistakes and making an effort to understand who you are and who you've been. With saxophone. Visit at your leisure, whether gazing through closed windows or the glow of a smartphone screen, and get comfortable in its acceptance of uncertainty. – Jeff Terich
---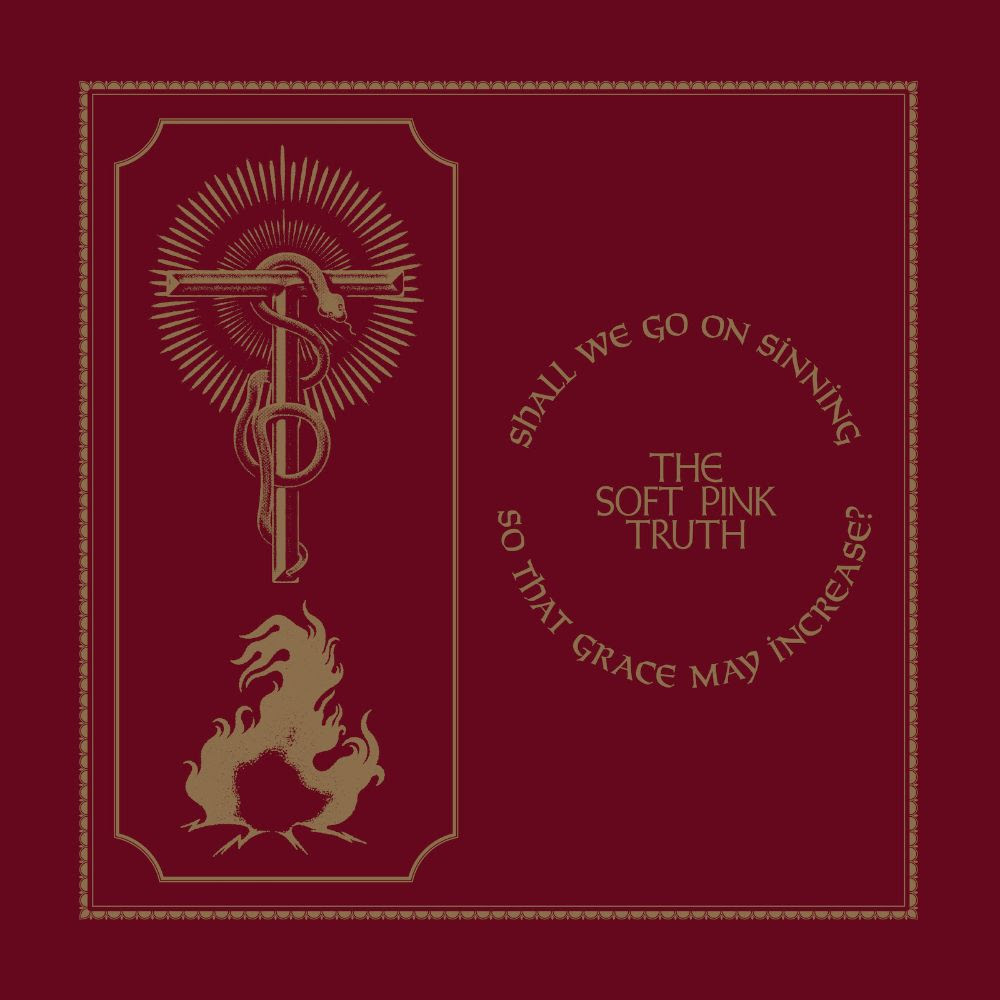 38. The Soft Pink Truth – Shall We Go On Sinning So That Grace May Increase?
One of the more privileged optimisms uttered among music fans at the time of the 2016 election was the impending betterment of punk music as a whole. It was a silly positive at the time and it's even sillier in retrospect, considering the past four years of corruption, misinformation and violence will never be undone by any sort of art at all. No doubt the Trump administration's misconduct called for compulsive and explosive artistic interpretations rendered as catharsis, but The Soft Pink Truth's Drew Daniel sought to avoid making reactionary "angry white guy" music, and instead crafted a record that's healing, meditative and rooted in community collaboration. On Shall We Go On Sinning So That Grace May Increase?, Daniel taps percussionist Sarah Hennies, saxophonist Andrew Bernstein (Horse Lords) and top notch vocalists Angel Deradoorian, Colin Self and Jana Hunter (Lower Dens) for a swirling synthesis of ambient, house and techno. The Soft Pink Truth's latest strays from the outright rage one might anticipate from an antifascist record, instead embracing solidarity and our own humanity in peaceful defiance of a self-imposed apocalypse. – Patrick Pilch
---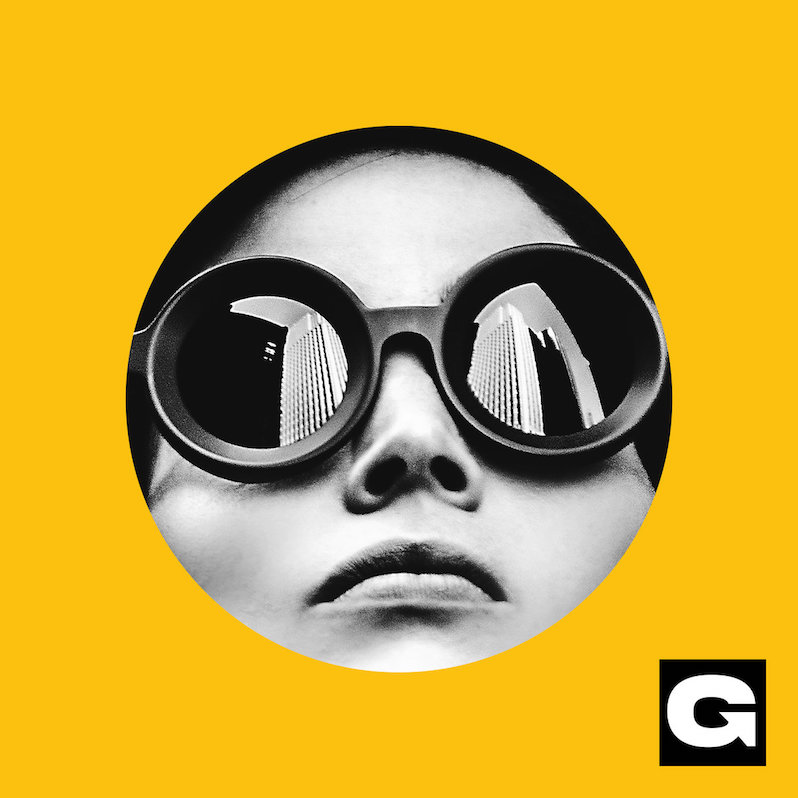 37. Ganser – Just Look at That Sky
Ganser understand tension better than most. The eight post-punk anthems that comprise their new album Just Look at That Sky (and one jazz/spoken word interlude) eschew the easy formula of build-and-release in favor of settling into moments of discomfort that mirror the uneasy narrators of their songs, drinking away their anxious existence and prepping for air disasters. Their rhythms are so taut they're ready to snap, their guitar riffs caustic and unpredictable, so that when there is a moment of climax—like the surprising burst of horns on closer "Bags of Life"—it's more than earned. I probably don't have to explain why an album of aestheticized discomfort resonated as much as it did this year—anxiety loves company—but it's more than a healthy outlet for nervous energy. It's pure headphone catharsis. – Jeff Terich
---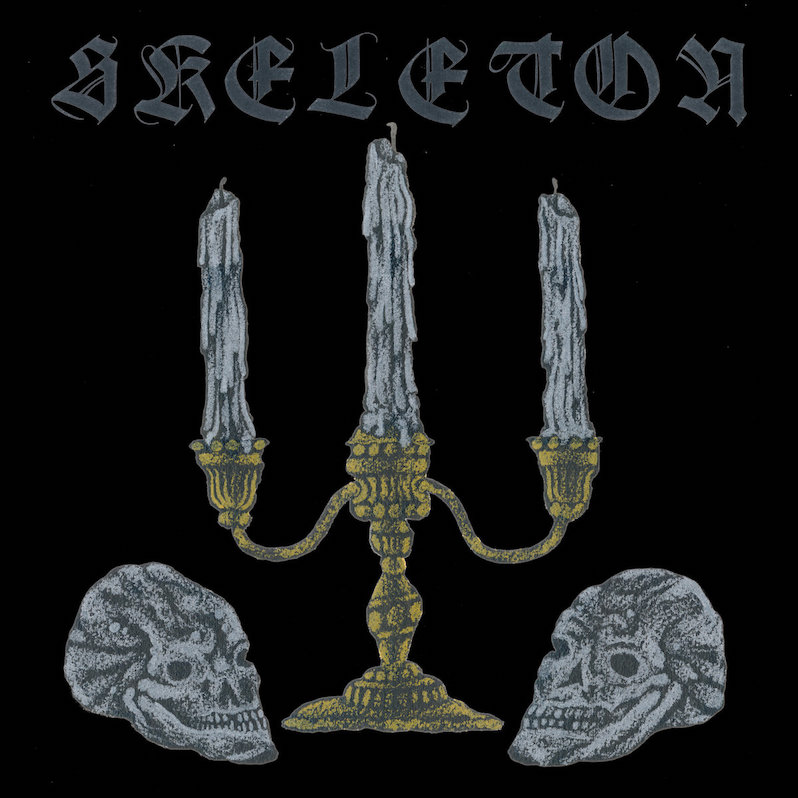 36. Skeleton – Skeleton
Skeleton's adrenaline-pumping black n' Roll is a catchy-as-hell hybrid, the oppressive atmosphere of black metal spiked with the immediacy of thrash, the urgency of hardcore, and a little rock 'n' roll for seasoning. The Austin, Texas band's self-titled release is an exhilarating rush; their consistent gallop providing a backbone for their intense guitar crunch. The momentum never lets up from one track to the next, each one offering a fresh, but no less explosive spin on Skeleton's instrumental mayhem. Skeleton's debut LP provides an experience of uncompromising fun, steeped in darkness and ferocious riffs. – Michael Pementel
---
35. Destroyer – Have We Met
The answer to this album's titular question is clearly, "Not sure, don't think so." Hearing this LP, it's actually a little hard to believe that Dan Bejar is the same guy who helped to define 21st century power pop as part of The New Pornographers. He's spent the last few years drawing the connect-the-dots of his career in invisible ink, zigging and zagging between genres influencing the outsized indie rock ideas of his full-time gig, Destroyer. Have We Met incorporates weird-as-fuck scene-setting that rose from the extreme edges of post-punk to address the privileged ugliness of the First World and explore the foibles of modern society in miniature. Bejar's unique instrumentation decisions and drawled prose songwriting echo loudly of Conor Oberst, Robyn Hitchcock, even Coil's Jhonn Balance. – Adam Blyweiss
---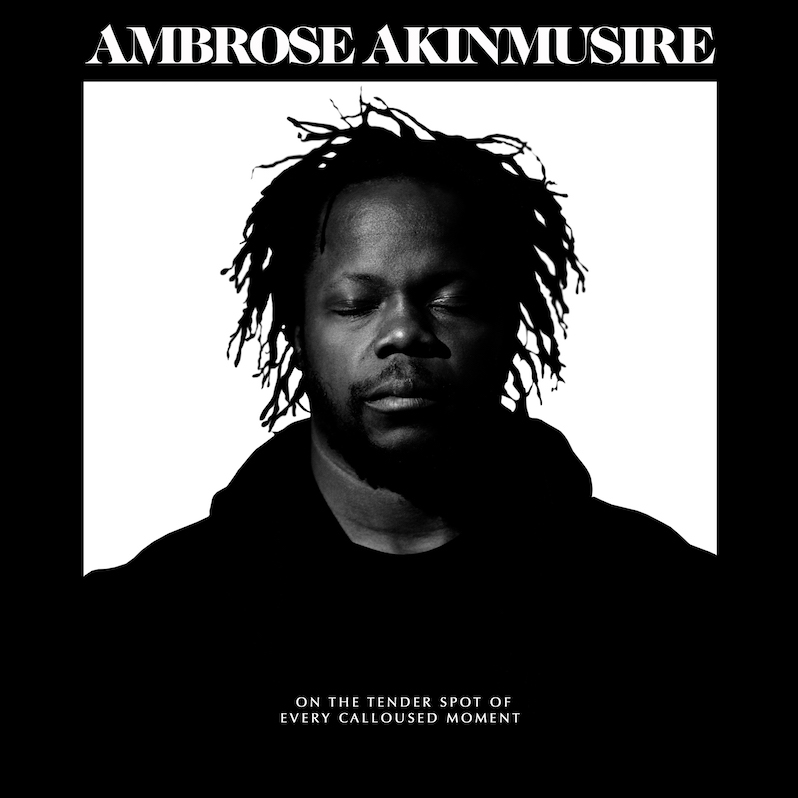 34. Ambrose Akinmusire – on the tender spot of every calloused moment
Ambrose Akinmusire's fifth album was released at the beginning of summer during one of the most chaotic moments in our nation's recent history—which is saying a lot. It'd be impossible not to read its pervasive melancholy as a mourning of the world burning outside—particularly on "Roy," a tribute to late trumpeter Roy Hargrove, and the elegiac closer, "Hooded Procession (read the names out loud)", which offers a moment of in-between silences for Black victims of police violence. And the spacious calm between its most impassioned and fiery solos provided reprieve from a summer heat that felt like a fever we were all desperately hoping would break. It's not that simple, of course, but on the tender spot of every calloused moment arrived at a serendipitous moment, an avant garde post-bop album of cathartic beauty, of calm within the chaos, as if to provide a place of sanctuary from the menace that lingers outside. Once inside, however, it's clear that there's so much to discover, to savor and unlock. It's not necessarily another puzzle to keep us occupied while we're inside, but it's mesmerizing company for an afternoon or evening. – Jeff Terich
---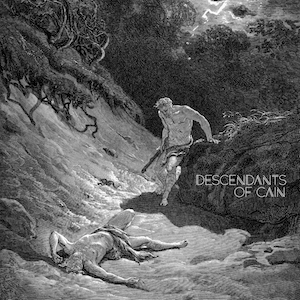 33. Ka – Descendants of Cain
The MCs who speak about crime in the most convincing detail can fall into rhetorical traps: either glamorizing the violence or sounding like an insufferable scold. Those most adept at telling such stories—Ghostface Killah, Raekwon, Pusha T, Freddie Gibbs, ScHoolboy Q—can walk that line or transcend it, and with Descendants of Cain, Ka proves he belongs on that list.
Structuring his grim narratives around the biblical story of Cain and Abel, the Brownsville resident constructs mansions of complex rhyme in his verses. It's sometimes dizzying to try and keep up. His production, largely self-handled with some help from DJ Preservation, Roc Marciano and Animoss, is both entrancing and jarring, a blanket of string, key and guitar samples with little to no percussion. ("Solitude of Enoch," for example, is like DJ Premier with major depression.) But no matter what, you never lose sight of the stories being told: cousins who went to prison and converted to Islam but only got deeper into the game, the father who made a young Ka accessory to murder, Ka's struggle to stay mostly uninvolved with crime without pissing off one crew or another. "I live this shit, I ain't that creative," he raps on "Land of Nod." The first part of that seems true, but we respectfully disagree with the second. – Liam Green
---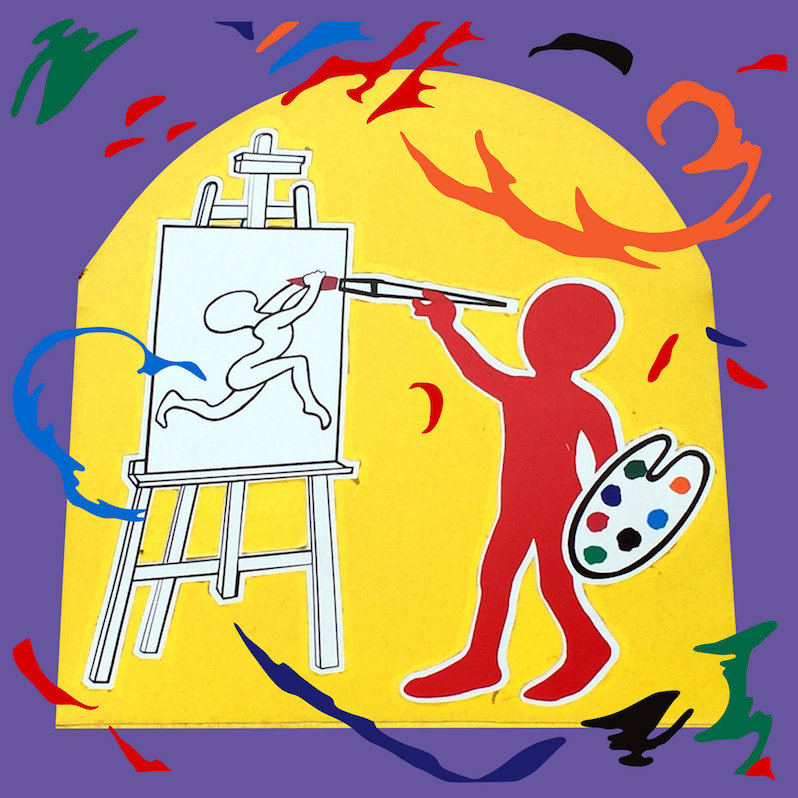 32. P.E. – Person
P.E. make industrial music that explores soft textures and finds a good sample in inside jokes and vacuum cleaners. They find freedom in the minimalist synth-grind of The Normal and Suicide. They slap a summer jam at the end of an improvisational synthpunk album full of discordant squelches and surrealist poetry like it's an exclamation point. With saxophone. While the band came together by both accident and good fortune—the members' other bands Pill and Eaters both getting booked for a show without their full lineups—the strange world they inhabit on their debut album is a full and satisfying half-hour of sonic exploration. On Person, the band's loose, throw-everything-at-the-wall and see-what-sticks sensibility somehow ended up a Picasso. – Jeff Terich
---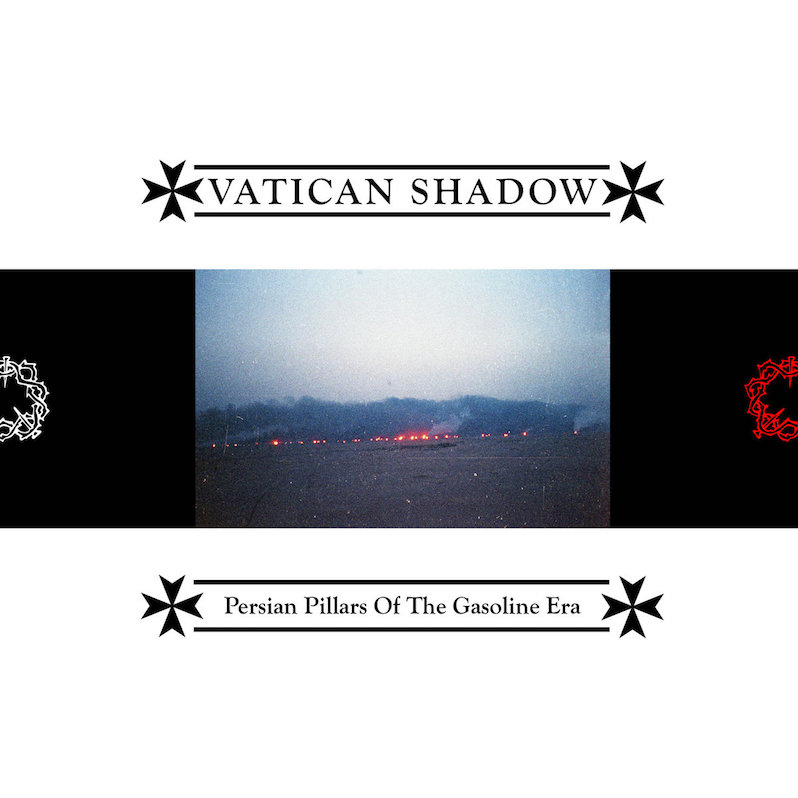 31. Vatican Shadow – Persian Pillars of the Gasoline Era
On a primal level, the music that Dominick Fernow makes as Prurient is easier to understand than that of Vatican Shadow—man purges his soul through noise is a bit more straightforward than an industrial techno project that examines U.S. foreign policy through the specific lens of Operation Desert Storm. Hearing it is a different story altogether. Fernow's latest full-length techno album and first for metal label 20 Buck Spin is more physical than cerebral, its eerie synth washes and punishing industrial throb (with some mastering and textural input from Godflesh's Justin Broadrick) providing an experience that hits nearly as hard as a metal record might but through subtler and more abstract means. As with all of Fernow's most interesting releases, it's aesthetically stunning while being viscerally unsettling, and disorienting even at its most accessible. – Jeff Terich
---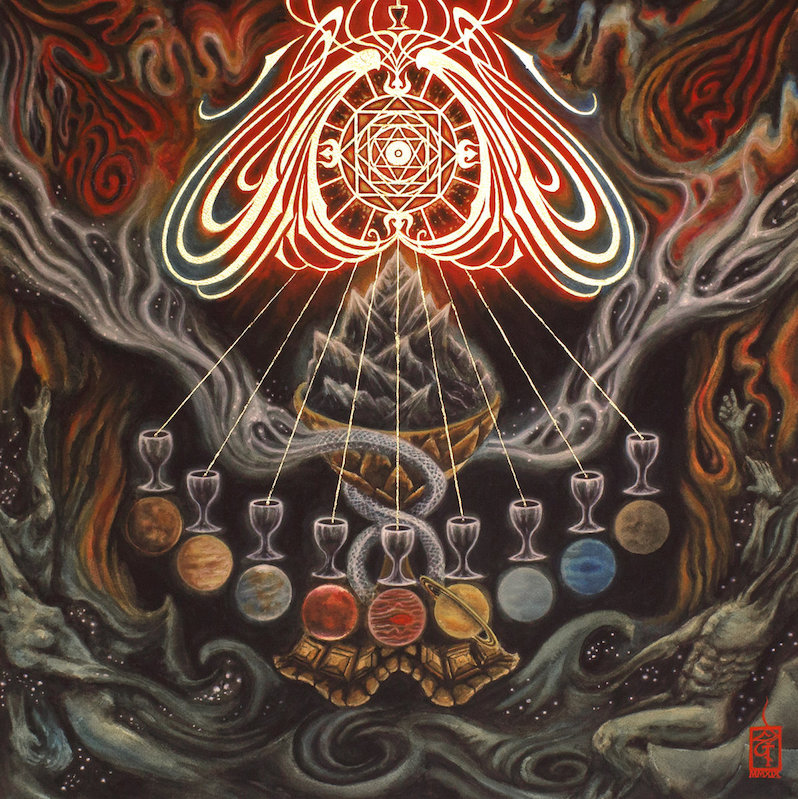 30. Spectral Lore & Mare Cognitum – Wanderers: Astrology of the Nine
This was a tremendous year for two-hour long black metal records. The special juice that Wanderers brings to the table specifically is a continuation of these two cosmically-oriented progressive black metal artists' previous themed collaboration, moving from the sun to the nine planets. Each planet is given a minimum of ten minutes worth of material, feeling often less like songs and more like movements of a symphony, programmatic image-driven gnostic meditations on the essential character of planets and their astrological power rather than narrative-driven affairs. The record plays out like an enveloping cloud of smoke, ideal for the interior intensities of headphones listening quiet and in a dark room, which is to say it's the perfect black metal record. – Langdon Hickman
---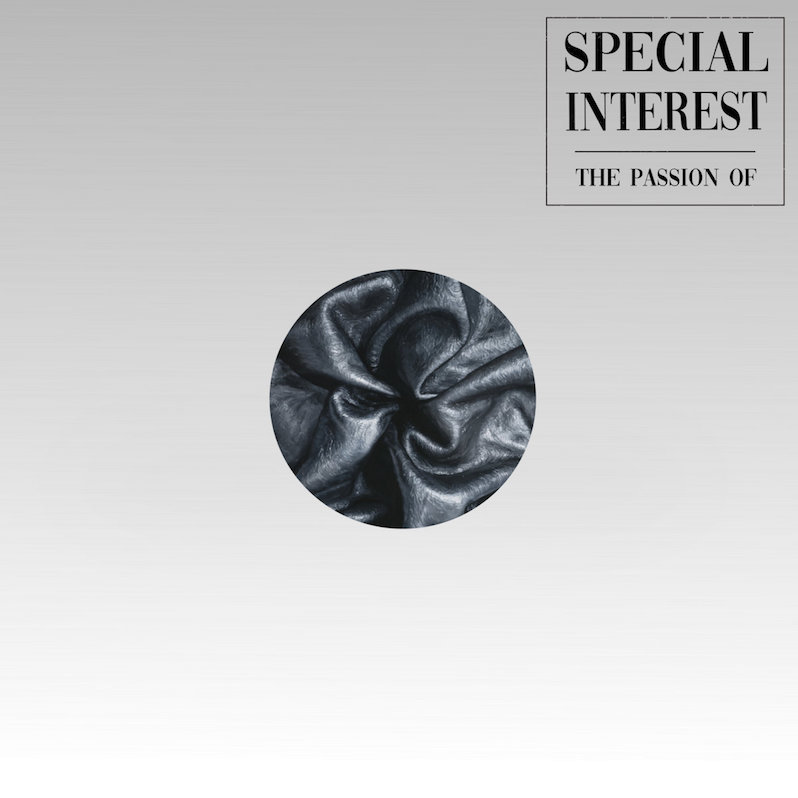 29. Special Interest – The Passion Of
Special Interest's The Passion Of begins with someone getting punched in the face and ends with infinite love. It pulses with the hypnotic throb of techno and grinds with the jagged shrapnel of industrial, and it feels like an intoxicated, dangerous, ecstatic night on the town. The New Orleans band don't do escapism strictly speaking—their thematic intersections of queer desire and anticapitalism rooted in very real, concrete things, but they filter them through a chaotic, yet texturally sublime fusion that connects the visceral to the tactile. Even at its most intense, The Passion Of is an album that sounds incredible, channeling everything from Big Black and Suicide to the Yeah Yeah Yeahs as they transition from guitar squeals to distorted club beats—music for both fucking the system and simply just fucking that makes losing control feel like a revolutionary act. – Jeff Terich
---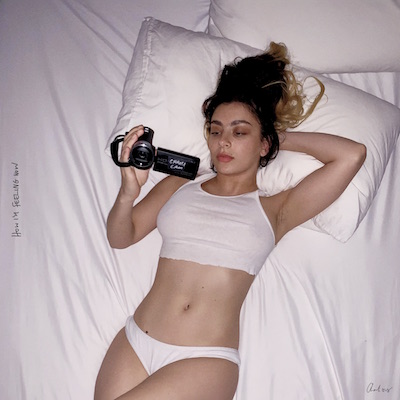 28. Charli XCX – How I'm Feeling Now
How's your sleep schedule? Has your relationship with sleep changed this year? Mine's fucked, and in late April, I remember bolting out of some hellish dreamscape into our real-hell reality. I couldn't remember the dream, but Charli XCX was blaring in my brain as I scrambled to put on the fan-made-Charli-curated "forever" video. Since its release, How I'm Feeling Now has felt like a warm blanket of pop introversion. With each year, we become "connected more than ever," and 2020 has no doubt spiked our collective screentime. Charli XCX's pressed-against-the-glass approach to the album cycle allowed fans a virtual hand in its creation. Followers were consulted to pick song names and single covers, keeping listeners close in the most isolated year of our lives. The PC-music affiliate has always been connected, but circumstance has set the stage for How I'm Feeling Now, a virtual fishbowl of a record and the most effective quarantine album of the year. – Patrick Pilch
---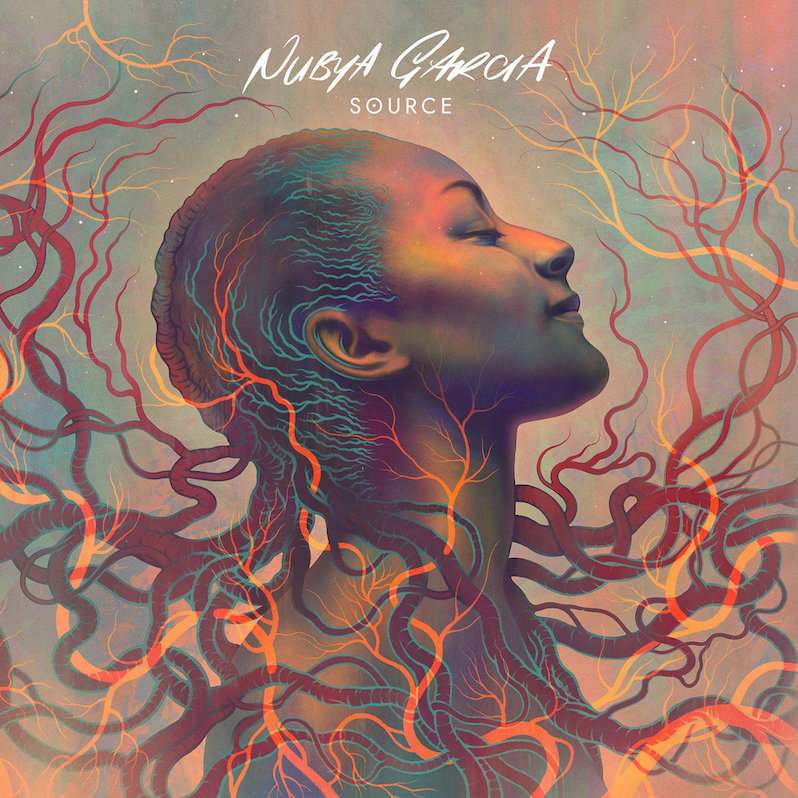 27. Nubya Garcia – Source
Saxophonist Nubya Garcia had already made appearances on a number of stellar jazz records prior to releasing her heralded debut, including two of her own self-released EPs, albums by the likes of Makaya McCraven and Sons of Kemet, and her own groups, the fusion ensemble Nérija and spiritual jazz outfit Maisha. But Source is more than mere re-introduction, it's a successful intersection of the many diverse paths of Garcia's already impressive career in one central hub. Her performances are warm, joyful and often quite gorgeous, but it's her sense of exploration and curiosity that makes the album the delight that it is, pursuing disparate but complementary threads of fusion, spiritual jazz, dub, broken beat, Afro-jazz and cumbia, all of which carry an infectious soulfulness even at their most experimental. It's a rare glimpse of ultraviolet light in a year of keeping the blinds closed. – Jeff Terich
---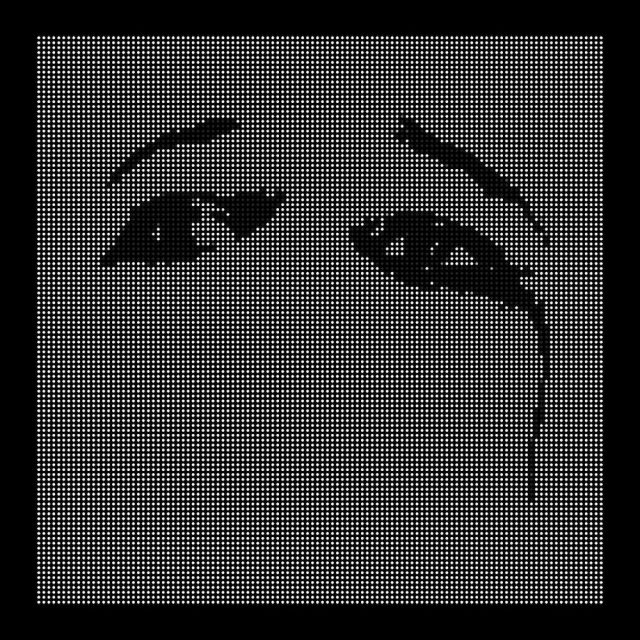 26. Deftones – Ohms
If there was any remaining question by now that Deftones transcended nu-metal, it should be cleared up easily on "Genesis," the first song on new album Ohms. The keystone of their sound has always been the loud-to-soft dynamic, that they continue to find new ways to explore even after 25 years as a band. Ohms is not their heaviest album, nor does it need to be. It's even arguable whether or not this is a metal album, but it is great music. Vocalist Chino Moreno is still certainly capable of screaming, but as their songwriting has become more seasoned, they've proven that it's not really necessary. As they close in on their third decade, Deftones only continue to age gracefully and retain their relevance in a heavy music landscape that looks much different than the one where they began. – Wil Lewellyn
---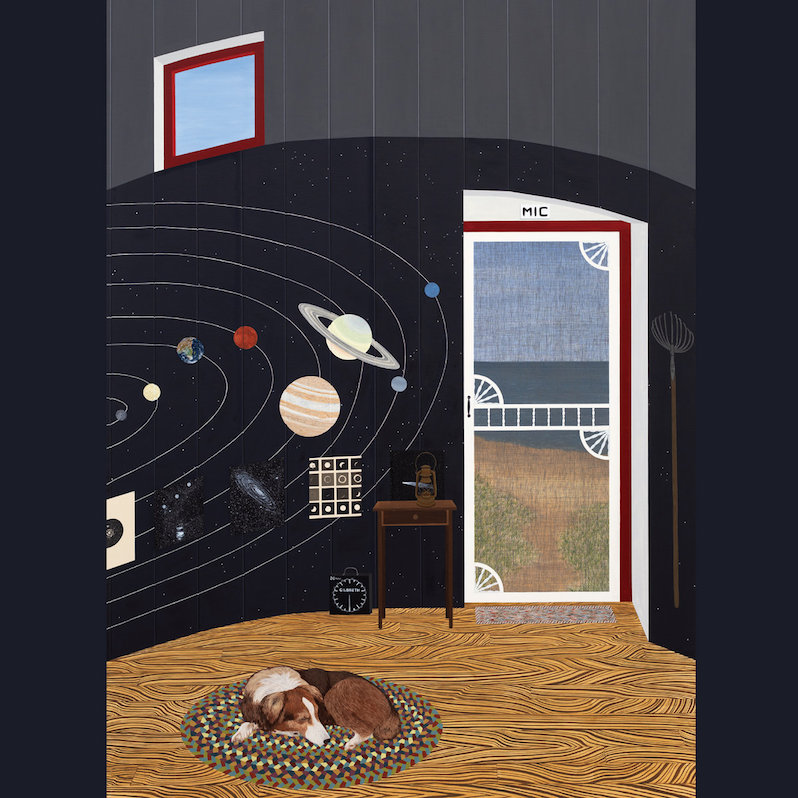 25. Mary Lattimore – Silver Ladders
It'd be easy to state that Mary Lattimore's Silver Ladders is the most breathtakingly gorgeous album I've heard all year and simply leave it at that. It's succinct, it's true, and it tells you most of what you need to know. An album of vast oceanic space created from just harp and guitar (provided by Slowdive's Neil Halstead), Silver Ladders rides a delicate line between gently meditative, otherworldly and transcendental. Each composition slowly zooms out from a central point, the minute details of Lattimore's harp plucks soon revealing a landscape of overwhelming beauty both graceful and gothic, covertly turbulent beneath their pristine surface. An ambient album made primarily from acoustic instruments, Silver Ladders is a fascinating contradiction of an album, a core of darkness held in place by a warmly luminous exterior. – Jeff Terich
---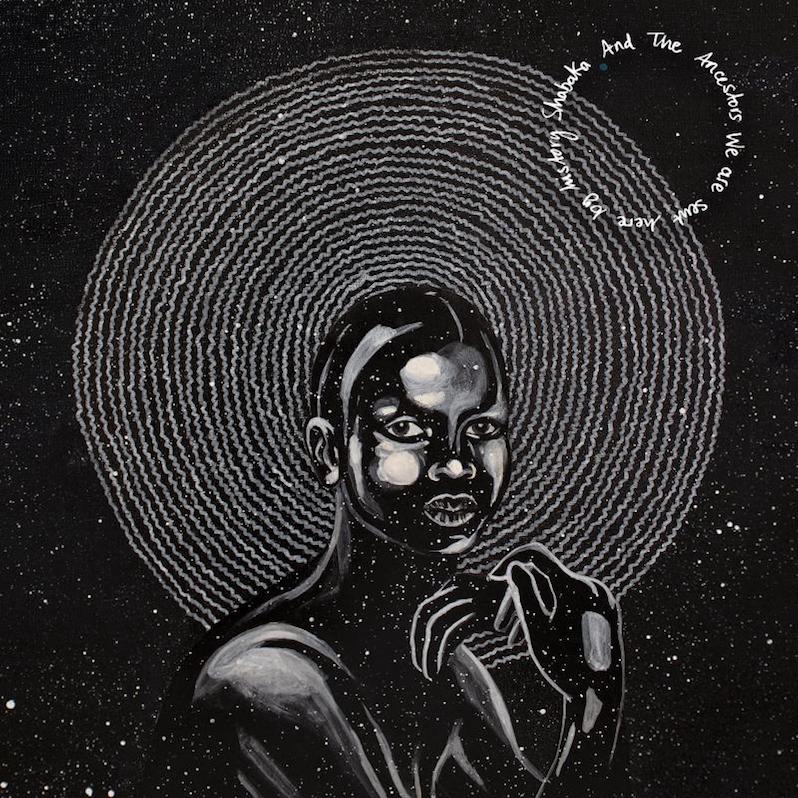 24. Shabaka & the Ancestors – We Are Sent Here By History
Oh, I see. The age of Brexit, Trump, Covid and creeping fascism actually made jazz into a much more formidable political force. Shabaka and the Ancestors, just one of a handful of similarly powerful but stylistically different groups led by saxophonist Shabaka Hutchings, explore psychedelic, spiritual realms in an act of attempting to navigate, make sense of, and ultimately cry out against an unjust world. Their sophomore album is among the year's most immersive jazz albums in part because of its many intricate layers of sonic detail, but perhaps more importantly, its central concept—that it's a statement sent from the future in the hopes of preventing society's destruction—is a sobering one. This is not bleak or joyless music; it's beautiful, soulful and celebratory. But between its impassioned solos and twinkles of keys is a message we'd do well to heed. – Jeff Terich
---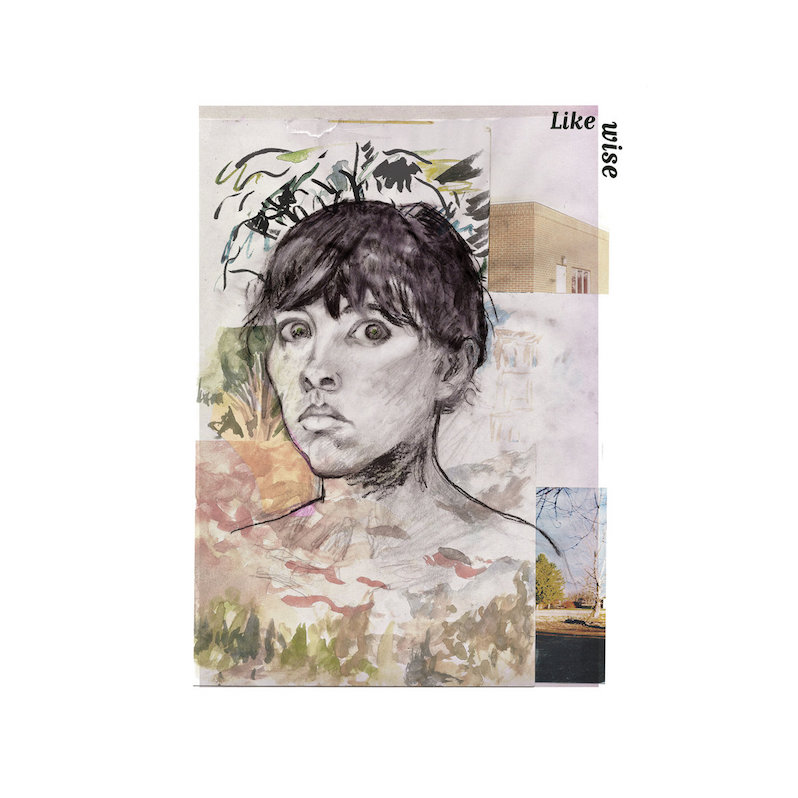 23. Frances Quinlan – Likewise
Over the past decade, Frances Quinlan has made a name for herself as the frontwoman of Hop Along, crafting idiosyncratic and strikingly visual lyrics that are just as distinctive as her inimitable vocals, which burst at the seams with crackling enthusiasm and unbridled expression. All of that is present on Likewise, her first release under her own name, but its backdrop departs from Hop Along's noisy indie rock sound. Instead, Likewise is fleshed out by colorful combinations of acoustic guitars, synths, strings and beats, each song with a unique sonic palette; taken as a whole, the album defies any clear genre boundaries. It's a refreshing and stimulating context for her signature approach as both a singer and a songwriter. – Emma Bauchner
---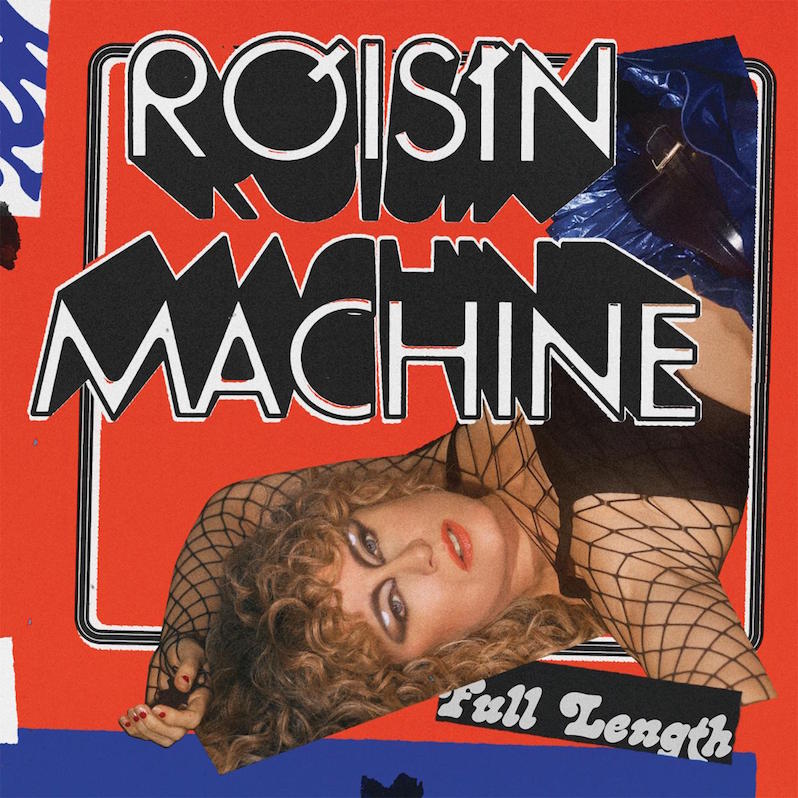 22. Róisín Murphy – Róisín Machine
If you want Proper Disco in 2020, trust the artist who started in the Manchester scene during the late '80s. All those 'disco' mixtape compilations these days by the uninformed, taped together by DJs who had to change their name, featuring 17 producers, with the main talent surmising the genre as some type of Halloween prop? Sheeit. Listen. Roisin Murphy's most recent project, was constructed with help from longtime collaborator/friend DJ Parrot a.k.a. Crooked Man, YouTube performances streamed from her living room (characters she curated that projected some type of performative unhinged Laurie Anderson type energy) and her own production knowhow. These fundamentals brought that strong dubby disco to the fore without ill-informed pundits fucking about with cheap, cringe- worthy late show talk. Róisín Machine, parts of which first saw the light of day on 12-inch singles in 2012 and 2015, is filled to the teeth with pitched-down 4/4 bliss. "Simulation," the opening slump disco stunner, uses that drug-chug stomp and half-time basslines to cut through that 4 a.m. smoke. Róisín Machine is nothing but a grown folk affair. – John-Paul Shiver
---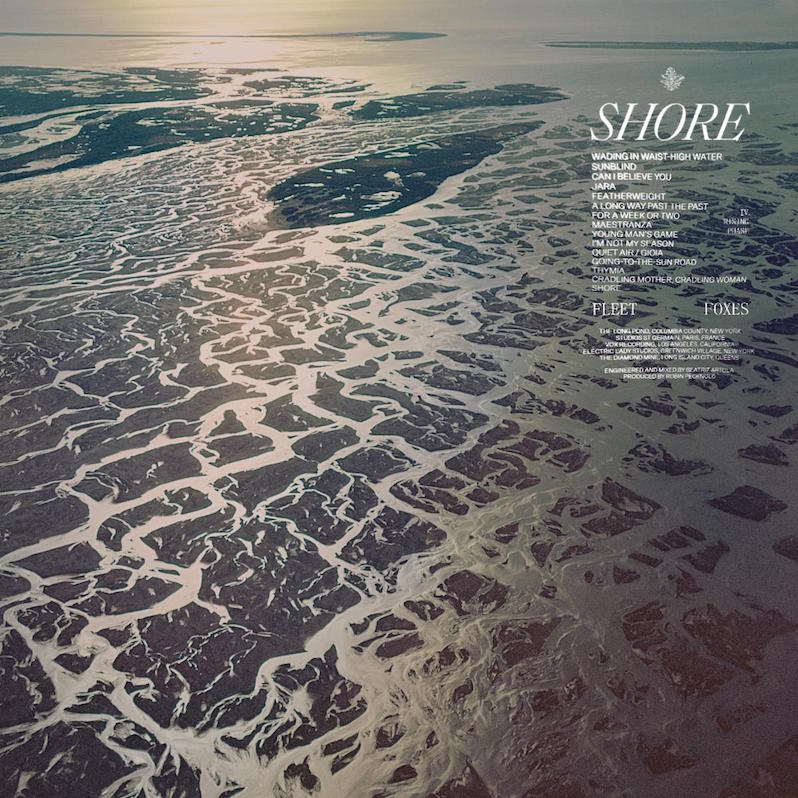 21. Fleet Foxes – Shore
Fleet Foxes released their fourth album, Shore, on the Autumnal Equinox. With this in mind, it's hard not to hear it as a perfect fall companion, and especially the fall 2020 companion. It's music that's vibrant and full of life in a climate that has been harsh and dreary and full of let-downs. Robin Pecknold's vocals are strong and hopeful, opening up a new blue sky for the days to come. The band has grown a lot through their career, and Shore reads like they've brushed off the unnecessary bits that might have held on from past albums, resulting in tracks are strong from beginning to end. "A Long Way Past The Past" shines as a standout track, carrying through Pecknold's Laurel Canyon folk-inspired harmonies and beautifully blended guitar and horns. As Pecknold sings, "And oh man, was it that much better then? We were left alone, we were proud of our pain," he has a moment of reflection—what seems so hard now might not feel so bad later. – Virginia Croft
---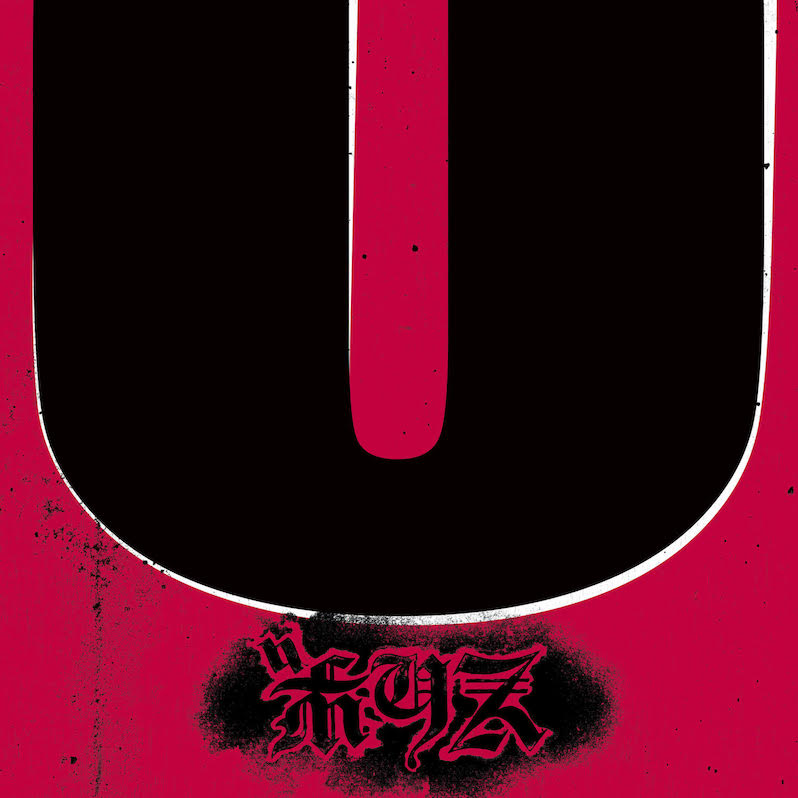 20. Boris – NO
A speaker-melting cavalcade of hardcore spectacle, NO, Boris' 26th studio album, is one of the most intense entries in their quarter-century career. Boris continue to prove themselves capable of delivering an album that skyrockets to their greatest efforts—during a pandemic, in a relatively brief span of time, without label backing. NO's identity isn't entirely easy to pin down either, opening with a hazy sludge and drone inspired stoner affair, the album jumps immediately after to one hardcore or thrash track after another before returning to their more immense, slower tracks. It's a thrilling effort in not just musical prowess, but also track placement, the sequencing of which is essentially perfect. It feels comprehensive as an experience and as an album—sit in the dark for a little bit and just let it wash over you. You may be missing some knots in your brain afterward, but that's part of the fun. – Brian Roesler
---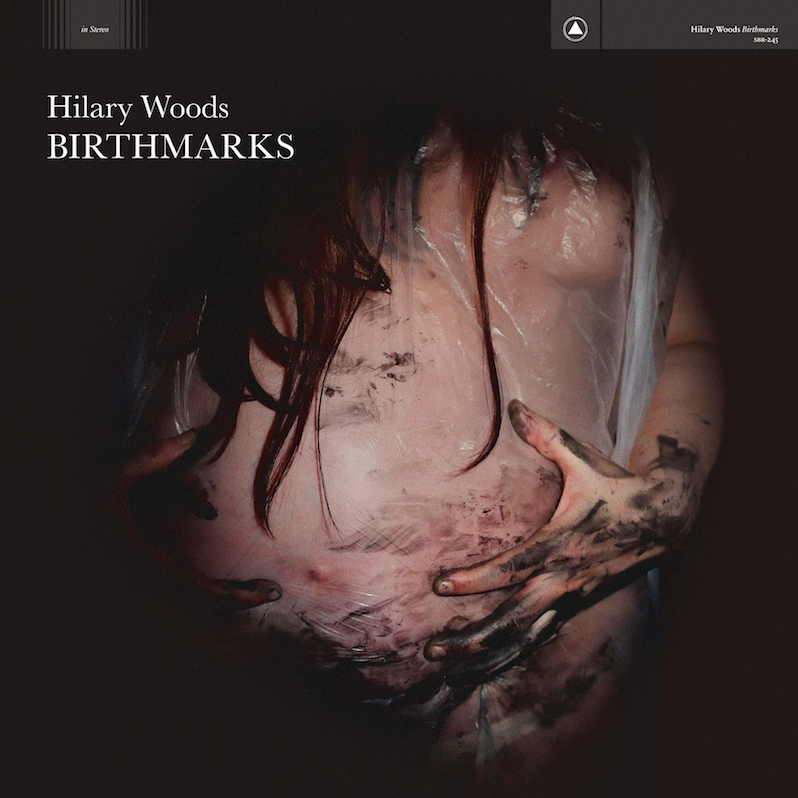 19. Hilary Woods – Birthmarks
Recorded between Galway, Ireland and Oslo, Norway while she was pregnant, HIlary Woods' Birthmarks matches cinematic soundscapes and avant-folk mystery with cryptic yet confessional lyricism that urges you to look into yourself. Made with Lasse Marhaug, a Norwegian filmmaker and producer of experimental noise music, Woods' second solo venture is a ghostly entity. Woods explored similarly disquieting territory on her 2018 debut album Colt, which sounded nothing like Irish indie rockers JJ72, for whom she played bass in the 2000s. Birthmarks, however, is an altogether more mature offering: a finely woven tapestry to selfhood and the existential dread of childbirth, interlacing ambient drones, gothic rock, skeletal freak-folk, field recordings, and experimental composition. The psychological horror of "Orange Tree" gives way to the haunting imagery of medieval folklore on "The Mouth." It is as though Woods is inviting us to exorcise our inner demons along with hers. It's as much Cocteau Twins as it is Carla Bley, as much Dead Can Dance as Derek Bailey, as much Xenakis as Zola Jesus. – Sam Pryce
---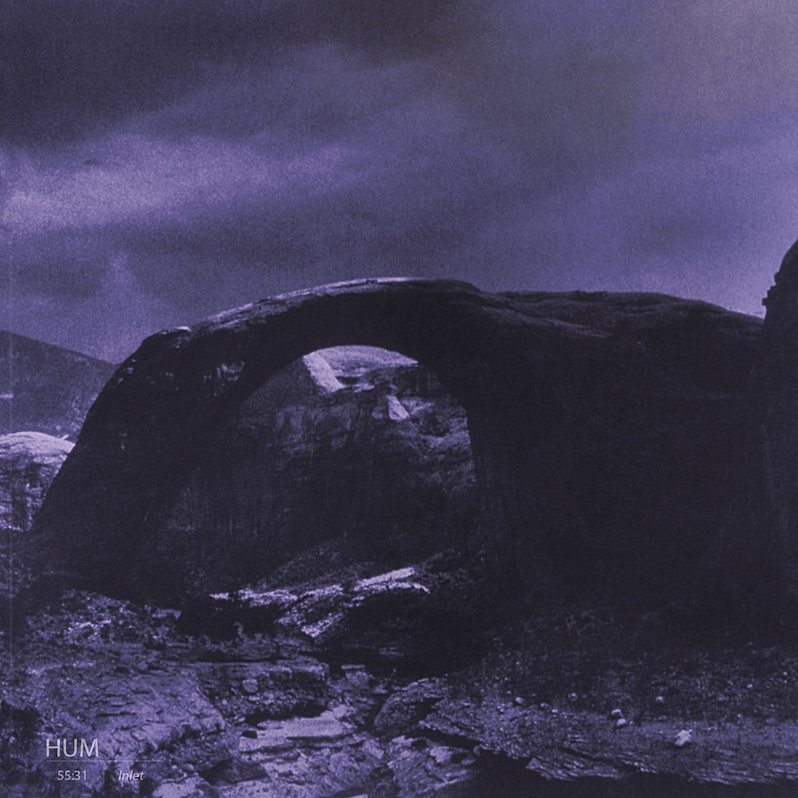 18. Hum – Inlet
Hum's return felt strangely fitting this year; 2020 felt like a time out of phase with the normal continuum of reality—certain points felt like an eternity and some months passed with the blink of an eye. And then amidst the time-bent chaos a wormhole opened up and out tumbled a new Hum record, 22 years after their last one, 1998's Downward is Heavenward. The unmistakable downtuned and huge guitars are both bigger and more refined. These riffs are catchier than ever, as on "Step Into You," and decidedly heavier like on "The Summoning," but also more wistful and dreamy per album stand outs "Folding" and "Cloud City." This is the Hum we missed, but finely aged like wine. – Forrest James
---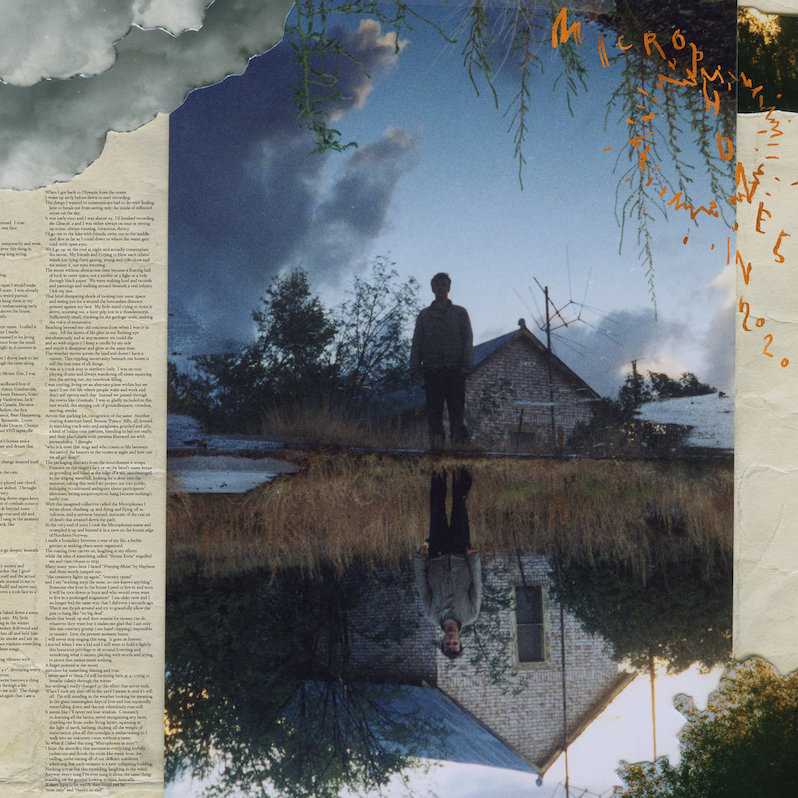 17. The Microphones – Microphones in 2020
For a while, I thought that Phil Elverum had said everything he could say as Mount Eerie. The two records on which he mourned the death of his wife, Geneviève Castrée—A Crow Looked at Me and Now Only—felt like the end of a story, just as his marriage to actress Michelle Williams and concurrent move to New York City seemed to mark the beginning of a new one. But within a year, Elverum separated from Williams and returned to Anacortes, and though he didn't retire Mount Eerie, he did something even more unexpected: He resurrected The Microphones, recording his first album (OK, an album-length song) under the moniker in 17 years. It's one of Elverum's most unguarded works, under any name.
To listen to Microphones in 2020 is to follow Elverum as he revisits his own mythology—making tapes as a teenager, stargazing and feeling his size after recording The Glow, Pt. 2, setting fire to the Microphones name and watching Mount Eerie rise from the ashes—and asks himself: What led me to become what I am? Does anything mean anything? His thoughts wander to the time he saw Crouching Tiger, Hidden Dragon in Aberdeen or ran into Will Oldham on tour in Italy, as if trying to rediscover the significance that these memories once held. But in the song's final minutes, Elverum finds himself back at the same inconclusive conclusion he's come to multiple times before, in his life and in the song itself: "There's no end." The song is over, but his search for meaning is not. – Jacob Nierenberg
---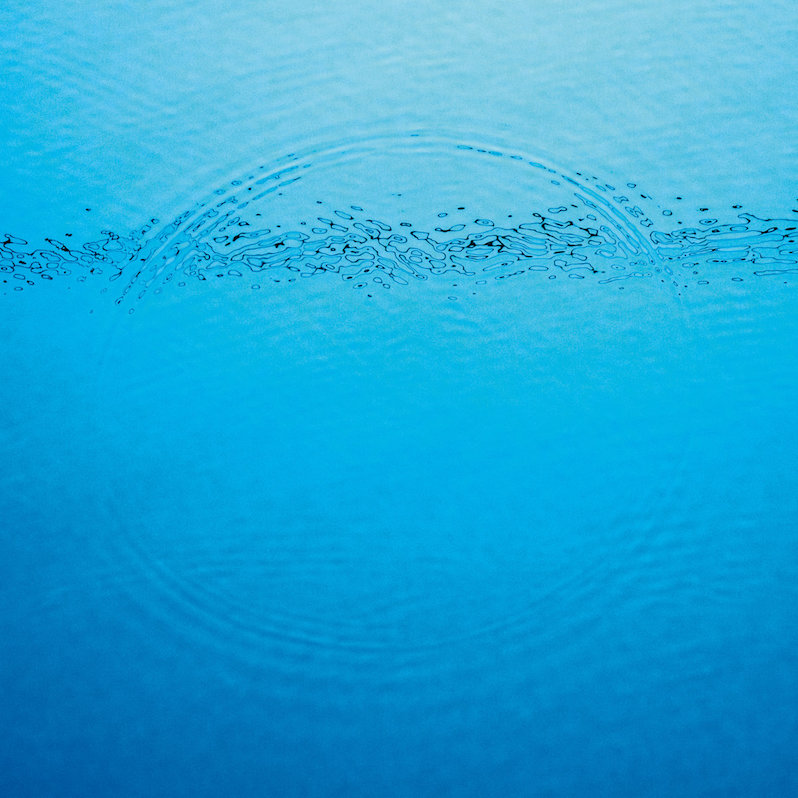 16. Caribou – Suddenly
Dan Snaith has long made pop and electronic music that emphasized sound over structure—from his pre-Caribou days as Manitoba, he crafted miniature laptop psych symphonies that seemed like vortexes into other worlds. As his catalog has expanded, his focus has become more finely honed to the point of becoming unexpectedly intimate. Suddenly feels like his most precise and most insular set of electronic psych-pop, distilling the spectrum of human emotion into three- and four-minute anthems stacked with woozy pianos, chopped vocal samples and pitch-shifted guitar solos. Every detail is magnified, clarified and reprinted in bold. It feels like a massive statement, but it's oddly compact. Everything's in its right place, and all of it fits in a carry-on. – Jeff Terich
---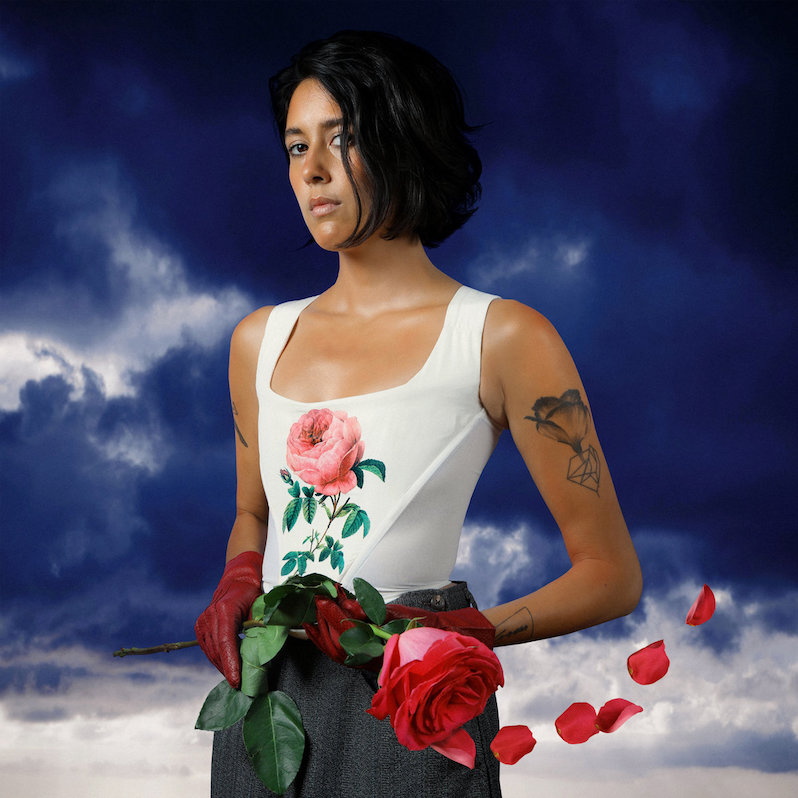 15. Half Waif – The Caretaker
In the torrent of shit that has been 2020, some artists have cleaved through not to the frustration or rage, but to a tempered calm. The Caretaker, with its prog-centric orientation, has pushed Half Waif's unique brand of synth-pop into a direction that has allowed room for a lyrical depth that is sometimes startling in its acute resonance. There's a calming banality and at times physicality in the lyrics, such as on "Ordinary Talk" where Nandi Rose sings, "Singing at the stars/ fumbling for my light/Laughing at the TV/doing all right/Everybody knows it's only for the night." This stark temporality is part of the experience, buttressed by a rich soundscape that is constantly changing. The intimacy of those lyrics is easily translated throughout the album via appropriate sonic counterparts, horns giving pause to enormous hollow snares and pan flutes smothered with effects. Its sonic identity is so specific and enchanting that it's hard to come up with any easy parallels. The Caretaker is a pillar, a reflection of our lives in between the actual moments of import, a trace residue of all that we are. – Brian Roesler
---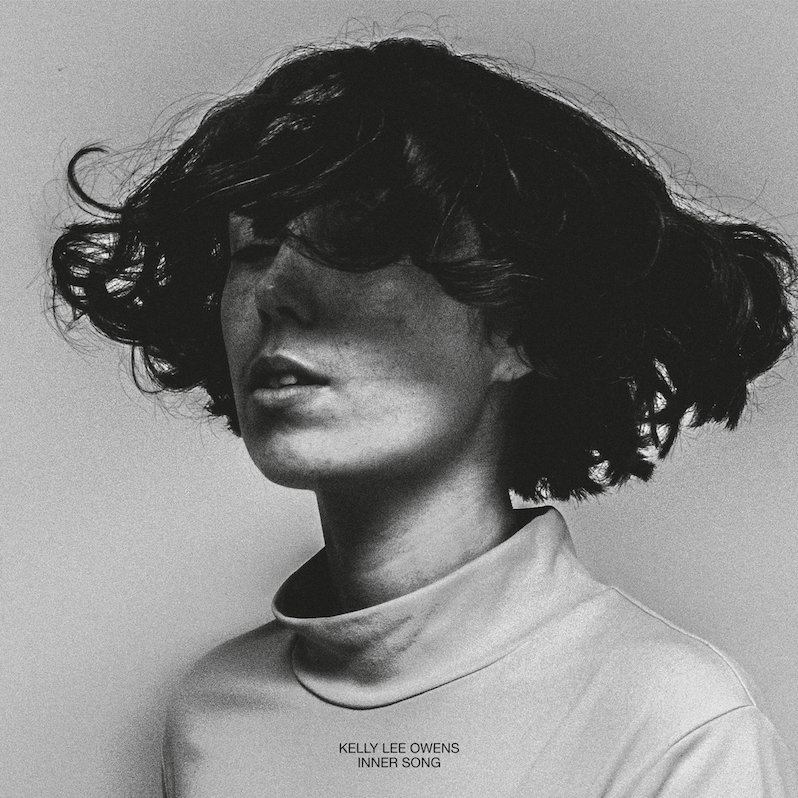 14. Kelly Lee Owens – Inner Song
When an artist decides to include a single cover tune on an album otherwise filled with original material, they're doing one of three things: inviting unfair comparisons, paying homage to their influences, or showcasing their talents for reinterpretation of the original. For Kelly Lee Owens, kicking off her second album with a reworking of a 13-year-old Radiohead song is definitely number 3, a smattering of number 2, and an intentional thumb in the eye to anyone attempting number one. From that launching point, Inner Song jumps headlong into a brand of mysterious electro-pop that oozes with R&B grooves and Owens' silky vocals. It's the perfect sort of insular techno for 2020 as it deftly melds the urgent pulse of preparing for an active night out with a sinking melancholy that slowly comes to grips with the fact that clubs have been and will be closed for a long time. I look forward to the day when I can enjoy songs like "Melt," "Jeanette," and "Night" in their proper environment. – Adam P. Newton
---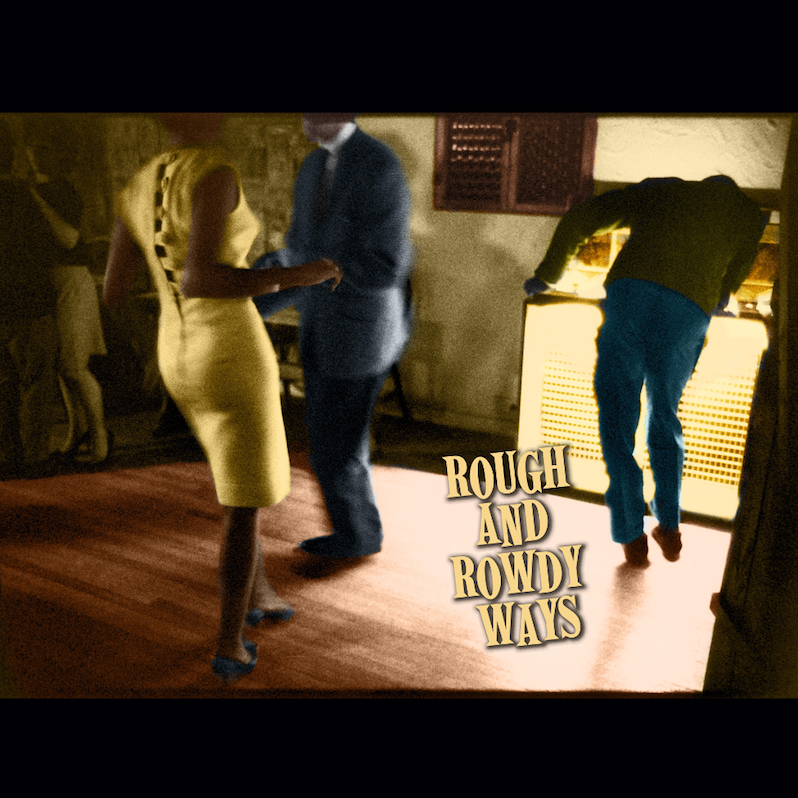 13. Bob Dylan – Rough and Rowdy Ways
I've waited for the rest of the shoes to drop since 2016. That year was fucked not just because America said "aiight" to Donald Trump, but David Bowie's death (among others) started to drive home the fact that society was on the precipice of losing many classic rockers who made pop so, well, popular. This year the stream of musical deaths widened back from a trickle, taking everyone from the foundational genius of Little Richard on down. The other shoes—Elton, Mick, Paul—will drop always sooner than we are ready. Bob Dylan, to his credit, appears ready for us to be ready. The path he forges on his first original LP in eight years crosses mandolin-strummed negotiations with the Devil, quietly bold comparisons to the likes of Anne Frank, and an intimate stomping tribute to Jimmy Reed. Its deceptively simple rhyme schemes and references would make old-school rappers proud, and they're delivered with a reverent warble from somewhere deep in gospel. Rough and Rowdy Ways is a fragile but confident reminder to the world of just how much Dylan's done, seen, and influenced. – Adam Blyweiss
---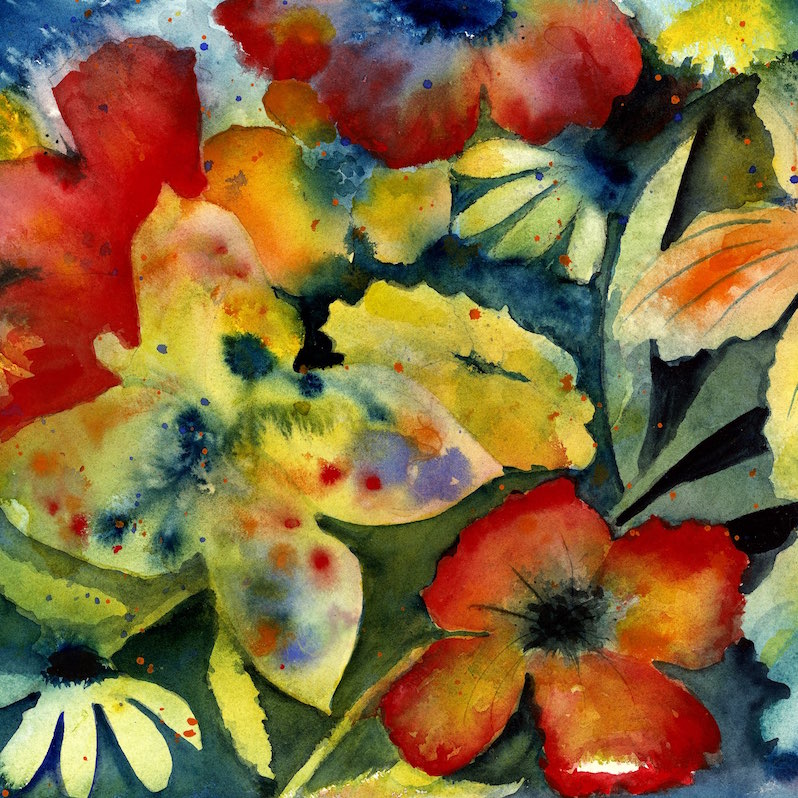 12. Adrianne Lenker – songs / instrumentals
To say that Adrianne Lenker is a talented songwriter is to state the obvious; her work with Big Thief and her earlier solo records more than speak to her abilities as a poet and storyteller. But what twin releases songs and instrumentals showcase so well is her ability to craft an intimate and immediate atmosphere. Lenker recorded both records in a remote cabin in New England, and listening to them transports you right there with her, able to physically feel the creaking floorboards, buzzing flies and vibrations of guitar strings and chimes. Just like Lenker's lyrics, these recordings are viscerally up close and personal, almost chillingly so—and that's the beauty of them. – Emma Bauchner
---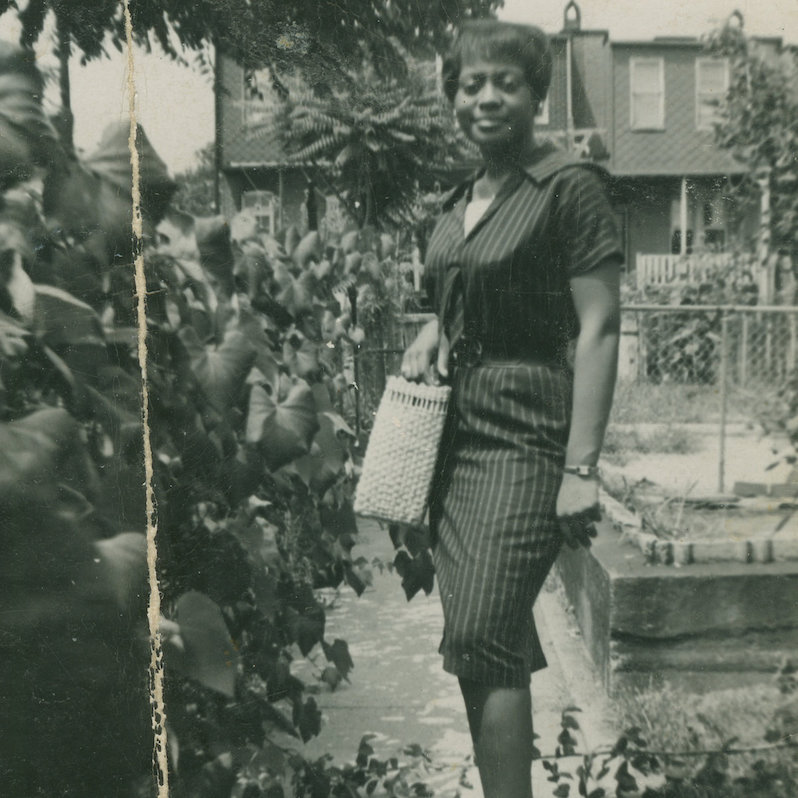 11. Jeff Parker – Suite for Max Brown
The Chicago-based International Anthem imprint has remained a factory of truth this year, continually stretching the ideas of jazz into odd, peculiar and modernist terms. Jeff Parker, a member of Chicago-based experimental rock outfits Tortoise, Isotope 217 and the recently reunited Chicago Underground Quartet, fused those peculiar bits into a post-rock, jazz, fusion homage to his mother on the commanding Suite for Max Brown, engineered during his fall 2018 residency at the Headlands Center for the Arts in Sausalito. The picture on the cover is of Parker's Mom when she was 19, and the album itself is an homage of sorts and a companion piece to 2016's The New Breed, which honored Parker's late father.
Using digital cut-ups, Parker tweaks pre-recorded improv jam sessions into the future,
highlighting the past 50 years of progressive Black music. Think Madlib with Joe Pass guitar chops—there you go. Parker stepped in on "Joy Ride" from the gleaming Familiar Future record by Dougie Stu earlier this year, with a guitar solo that runs through ambient jazz, blues, fusion and Motown. On his own "After The Rain," the John Coltrane-inspired hymnal of sorts, we get those colors in Sunday morning worship. As great as Parker is in cutting up sounds for rhythmic atmosphere, he's a spectral force on guitar who deserves mainstream adulation for his technique of packing history and the oncoming into every radiating note. – John-Paul Shiver
---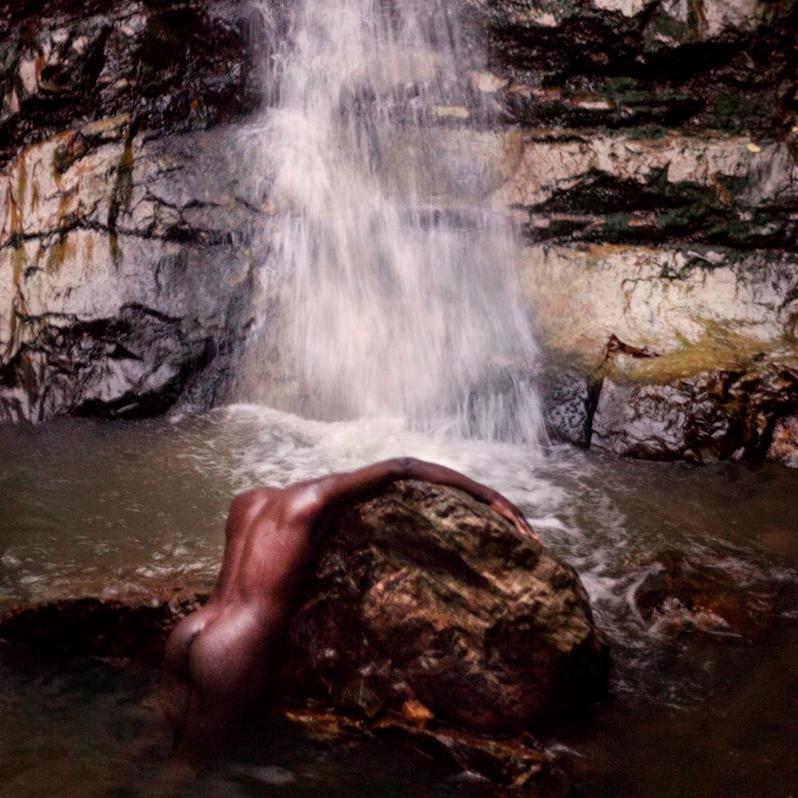 10. Moses Sumney – græ
Armed with a glittering falsetto and progressive production values, Moses Sumney is a leading figure in the new pop music vanguard. Throughout græ, we're treated to a prodigious talent who turns entire genres inside-out with aplomb while reveling in an artful sexuality. He's well-versed in multiple stylistic canons, as elements of Stevie, Prince, ANOHNI, and Björk make various appearances. However, Sumney's own ideas reign supreme, as he concocts fresh formulations and mutant hybrids of folk, rock, funk, and soul. Led by "In Bloom," "Conveyor," and "Me in 20 Years," this is a resplendent album that reveals new nooks and crannies to discover with every subsequent listen. – Adam P. Newton
---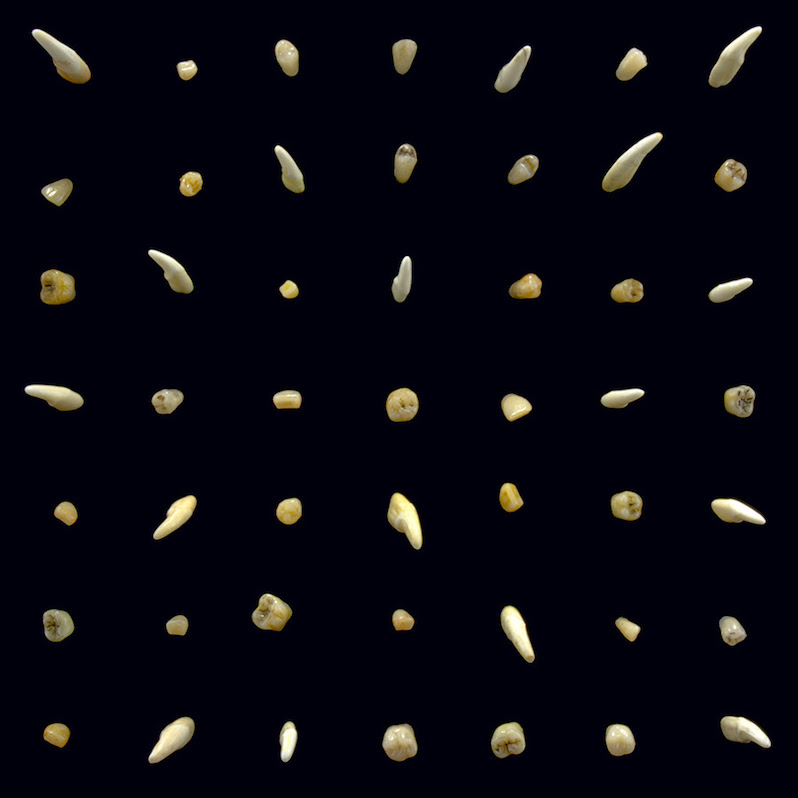 9. clipping. – Visions of Bodies Being Burned
In some alternate universe, the soundtrack to Judgment Night paired Nine Inch Nails with Three 6 Mafia and Geto Boys with Lustmord. It only took two and a half decades, but Los Angeles trio clipping. made good on some faint, gossamer promise of industrial horrorcore with last year's There Existed An Addiction to Blood, and delivered an even nastier second installment in this year's Visions of Bodies Being Burned. The farthest thing from comfort listening, Visions is a response to America's ongoing reckoning with institutionalized racism via horror-film and experimental hip-hop aesthetics, Daveed Diggs invoking the '90s-era cult rentals Candyman and Scream while producers William Hutson and Jonathan Snipes dial up both the harsh noise and the bass-driven bops. Nothing here is autobiographical—it's rooted in pop culture and lore—but it always connects back to something real, something we should face. Fuck, these songs slap though. – Jeff Terich
---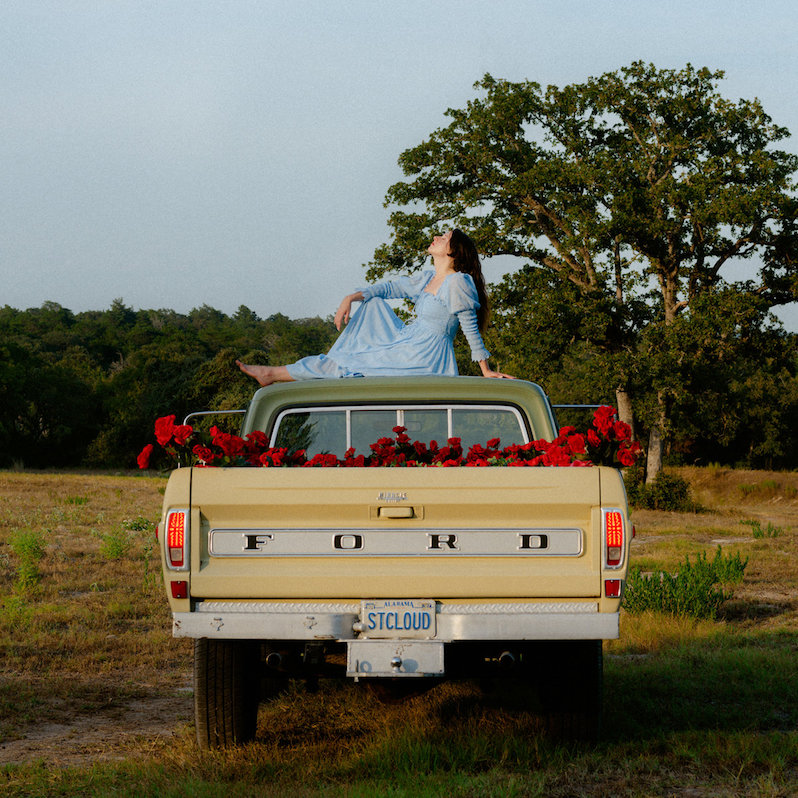 8. Waxahatchee – Saint Cloud
There is something remarkably clear eyed about Saint Cloud, a lucidity that was once cloaked in twee drum machines and energetic riffs. Newly sober, Katie Crutchfield returned to country and folk music, the sounds of her youth. This homecoming fits her. Instead of pounding away, the drums keep time, and instead of rocking forward, the guitars amble along. It all provides a wide open field for Crutchfield's voice and lyrics, neither of which have ever been stronger. Her stories about love and hardship are small: always about that tough proposition of working on yourself. But they're also detailed, mapped out on dirt roads in pick up trucks driving from town to town and city to city. And then there are the lyrics that come out easy even when they sound like philosophy: "If you get real close to the ending, I hope you know I did what I could/ We try to give it all meaning, glorify the grain of the wood." – Ben Cohn
---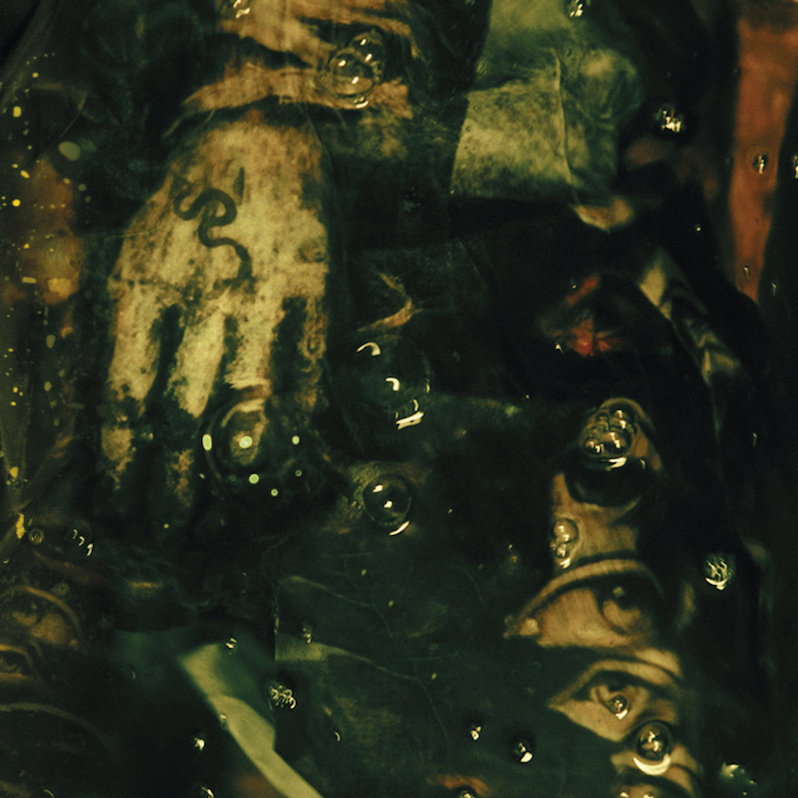 7. Oranssi Pazuzu – Mestarin Kynsi
There exists plenty of fantastically evocative music, but none quite like Mestarin Kynsi. Most such music evokes something in our minds that is at least partially already there, whether we recognize it or not: high fantasy settings, natural atmospheres, horror movie tropes. Yet Oranssi Pazuzu paint pictures wholly creative, evocative of nothing but a reflection of their own terrifying psyches, ingeniously crafting scenes of cosmic psychedelia without any specific prior frame of reference. This music feels Lovecraftian in its interdimensional unknowability, both of this human world and those outside of it. The steady rhythms are entrancingly earthly, contrasting with the otherworldly synths and haunting vocals. Each song is intricately written and massively arranged—just when you have the melody figured out, two more lines creep into the soundscape. Oranssi Pazuzu are at the height of their craft here, cementing themselves as one of the foremost modern metal acts. – Forrest James
---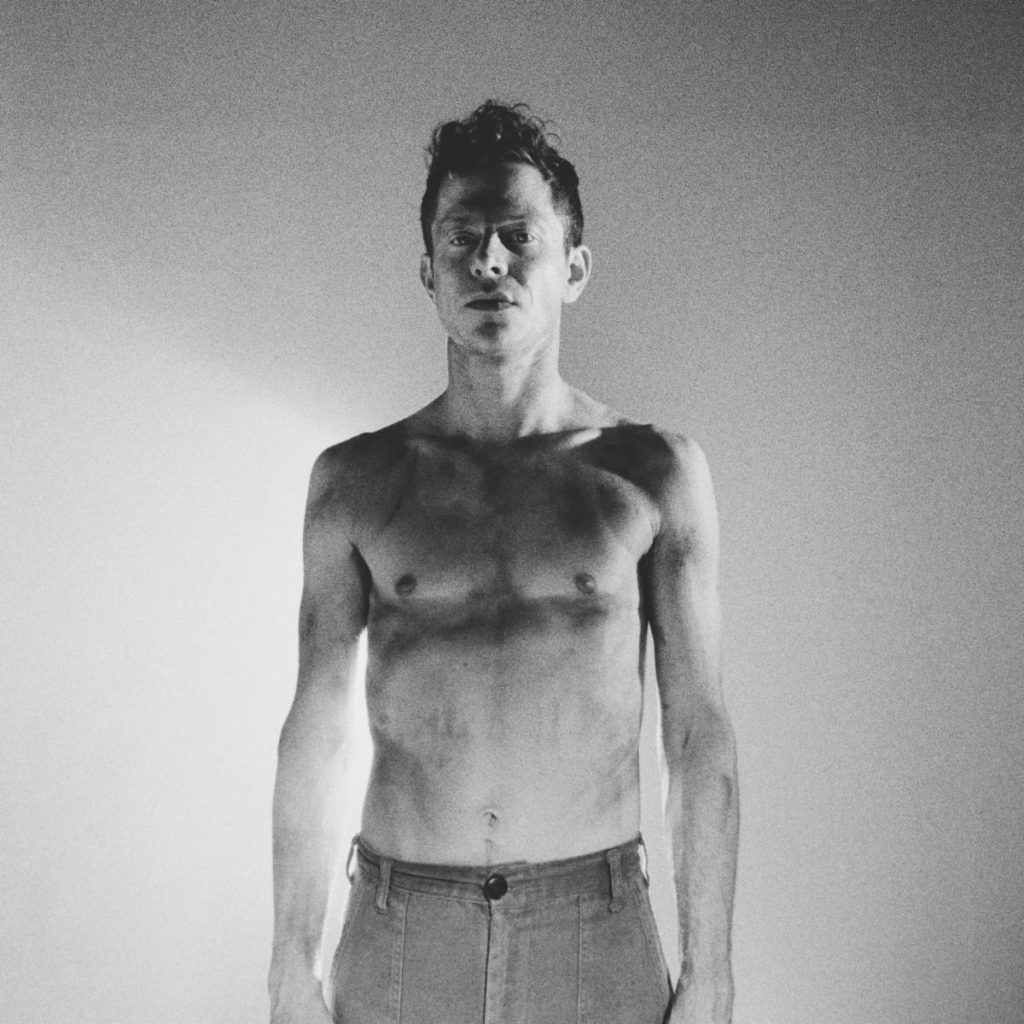 6. Perfume Genius – Set My Heart on Fire Immediately
In a press release for Set My Heart on Fire Immediately, his phenomenal fifth outing as Perfume Genius, Mike Hadreas called the album "masculine and rooted," and touted its "decidedly American influences." The choice of "masculine" and "American," in particular, felt deliberate, and not just because of the darker qualities that these descriptors have taken on in recent years. (Also, it's hard to say what, specifically, makes music sound "American.") There is still something about a gay man—especially one who sang "no family is safe when I sashay" as he crowned himself "Queen"—declaring himself "masculine" that, in 2020, apostles of a more toxic strain of masculinity regard as a threat.
But on Set My Heart on Fire Immediately, Hadreas' masculinity is tender as opposed to toxic. The vulnerability of Roy Orbison and Townes Van Zandt manifests on "Whole Life" and the distorted, twangy "Describe," while "On the Floor" and "Nothing at All" chug with an urgency and wildness that appears in the best work of Prince and Bruce Springsteen. There's a physicality to Set My Heart on Fire Immediately, too, that feels all the more powerful given Hadreas' relationship with his own body. It all makes for his most transcendent collection of songs yet, the music of a man whose heart burns too bright for his body to contain. – Jacob Nierenberg
---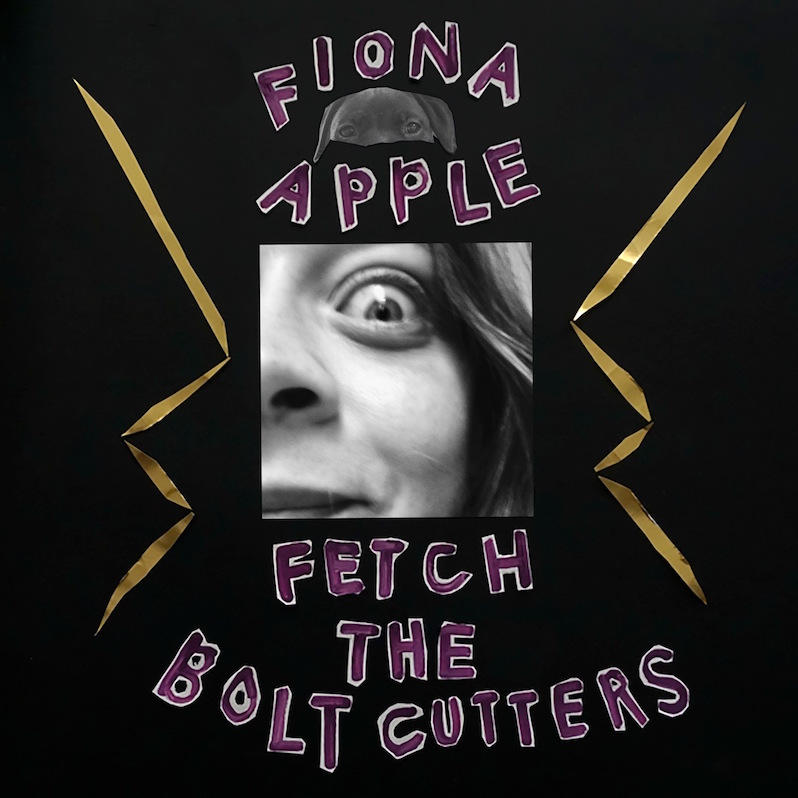 5. Fiona Apple – Fetch the Bolt Cutters
The music itself is a whirlwind—Apple builds on the loose athletic songcraft of When the Pawn… and the percussive force of The Idler Wheel… to craft the musical equivalent of mixed media assemblages. Somehow, the varied pieces—percussive piano, pliable percussion, found objects of all kinds, a dog's bark, the house in which the album was recorded—manage to hang together amid some of Apple's most adventurous vocal performances to date and lyrics that traipse unfettered through wide-ranging territory: across ten tracks Apple invokes the power of music, celebrates women empowering women, draws up fierce indictments of systemic, patriarchal violence, and develops long-exposure portraits of the self in the act of liberation. One of the best things about this new record is something we find in much of Apple's music—listening to it, it's impossible to predict what will come next. – Tyler Dunston
---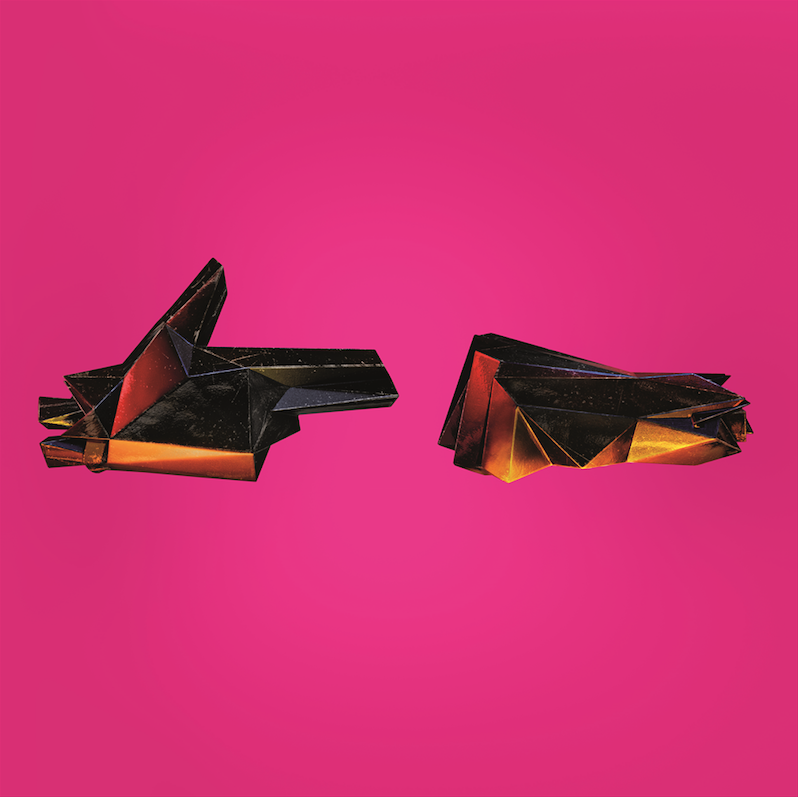 4. Run the Jewels – RTJ4
If Run the Jewels sounded particularly timely this year, well, it wasn't them that changed. Killer Mike and El-P's dystopian screeds have seemed a little less paranoid with each passing year, and 2020's parade of injustice and indignity proved to be the duo's biggest vindication yet. RTJ4, released for free in June, hammers home their most salient political points with renewed vigor, particularly on the incendiary standout "Walking in the Snow," which paints an incredibly bleak portrait of the American criminal justice system, and "JU$T," an exploration of how capitalism has warped our social morality. RTJ4 also features some of El-P's most ambitious production yet, particularly on shapeshifting bangers like "Holy Calamafuck" and "Goonies Vs. E.T." It's a rewarding, chest-beating listen, even if the truths it's telling are muhfucking cold. – Sam Prickett
---
3. Yves Tumor – Heaven to a Tortured Mind
After years of establishing what the fringes of noise, soul, and scream-addled experimental music could look like, Sean Bowie aka Yves Tumor made the giant leap. Taking Little Richard, Sylvester, Iggy Pop, Suicide, Parliament-Funkadelic, David Bowie, Prince and Odd Future and making a career-defining record, on paper, looks impossible to do. Welp, Heaven To A Tortured Mind is that instant-classic shrine to the bizarre and beautiful. An acid-rock mansion built on the bricks of MPC beat construction, horn arrangements that Pete Rock would drool over, and peak-era Lenny Kravitz drum tones.
Nobody saw this coming. It's a glam adjacent missive full of ambient ideas burnt to the
tips. Soul on the run never felt so timely. The anthemic "Gospel For A New Century" states that the new rock order has just been readjusted (RIP EVH), with those sludge-tatstic drums, horns, and wall of panic attack guitars; it pricks up the ears. Then, just down the road, instrumentals "Hasdallen Lights" and "Asteroid Blues," with prog and
glam rock aesthetics cooking these little ditties, Tumor gives up a Prince/Bowie flashback moment, allowing both to re-enter the atmosphere in the most digital presentation with analog ambitions.
Sean Bowie is far, far more than a cheap comparison, but in a fucked-up weird
year, they're a blessing. Any contemporary great, reminding us of lost genius, has cracked the musical code to our quarantined moment. – John-Paul Shiver
---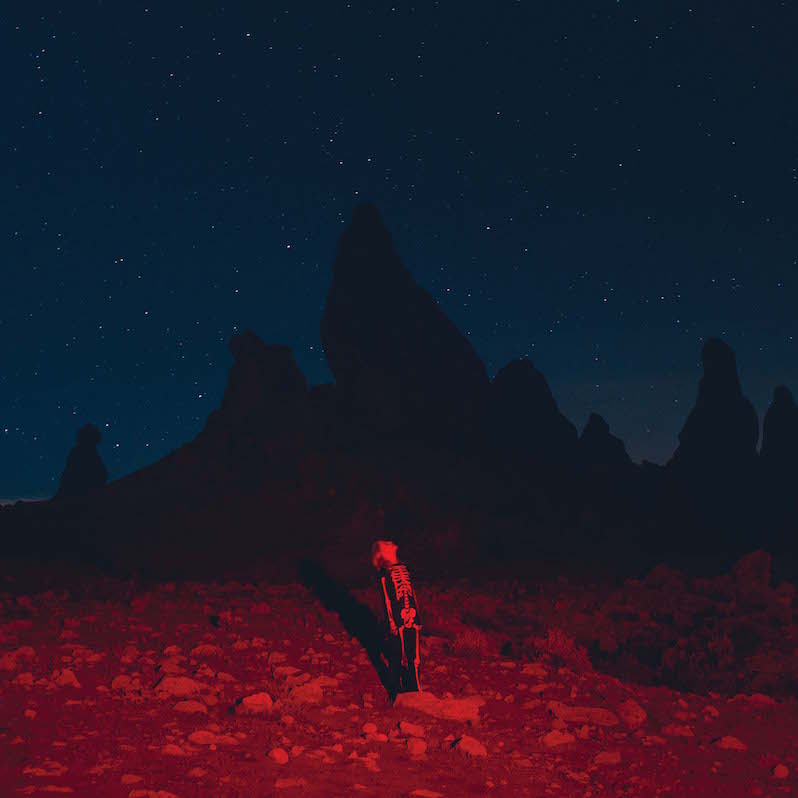 2. Phoebe Bridgers – Punisher
Is there an album released in 2020 more appropriately titled than Phoebe Bridgers' second solo LP? Or more apt for the mean motherfucker this year has been? This isn't a bad thing: The skill with which the L.A. singer-songwriter executes the unique vision she had for Punisher is such that you remain riveted even when you're being emotionally eviscerated.
The foreboding starts with the instrumental "DVD Menu," and continues throughout, supported primarily by the implacable intensity of Bridgers' guitar and occasionally accented by keys, strings and the adept drumming of her songwriting partner Marshall Vore. The songs paint pictures that run the gamut of life from the banal (the drudgery of being on tour; pointless trips to the store by a man who just so happens to be Elliott Smith) to the shocking (confrontations with evangelicals at protests, murdered baseball fans, murky hints of incidents that led to institutionalization). Punisher is also in constant push-pull between the precise details of the human lives it examines and the hallucinatory specters of violence and apocalypse. This dynamic will be immensely familiar to anyone with major depression (*raises hand*) or any other disorder that causes dissociation, and in a year that has often felt like it couldn't possibly be happening but unfortunately always was, it's no surprise that an album like Punisher resonated with so many. Just a hunch, but I'm fairly certain it will be just as evocative a decade or more from now. – Liam Green
---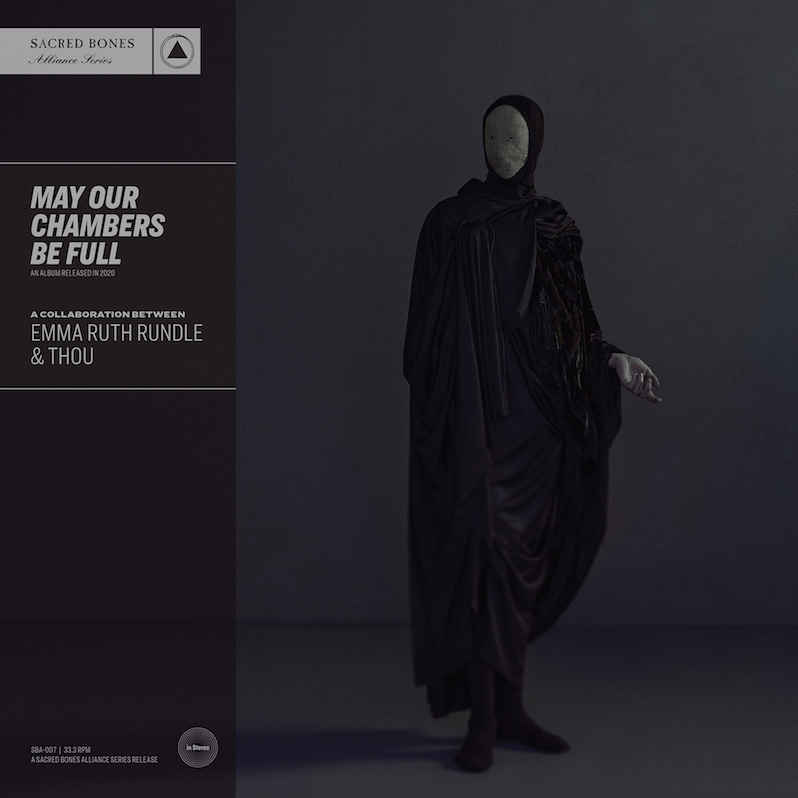 1. Emma Ruth Rundle & Thou – May Our Chambers Be Full
Given our previous adoration both of Emma Ruth Rundle's immaculate On Dark Horses (number 7 on our best of 2018 list) as well as Thou's incredible summer of the same year (snagging them the no. 30 spot for Magus), it seemed inevitable that this record would rate with us here. Each artist has a hybrid tendency, the capacity to remain in the realm of hyperemotive dreamstates, a space induced by both heavy (heavy) atmospherics and a keen post-psychedelic sense of melody. On paper, this pairing makes tremendous sense; each seems to sit on either side of a divide, one slightly heavier than the other while one sits more in dreamy shoegaze than the other, but each containing traces of the other. What you would hope, on seeing this dual-headline pairing on a record sleeve, is that each of them would pull those hidden elements out of the other, not just gifting Emma a greater weight but revealing in retrospect that weight as it existed in her earlier material, just as Thou has their evocative colors and dreamy post-psychedelia laid bare in their earlier works. And, thank god, that's precisely what they did.
What we couldn't have anticipated was how much this would resonate with all of us. There's something soothing, of course, with the highest rated record among us being a collaborative record in a period where human connection feels desperately, painfully needed. COVID has worn on all of us; it can be hard to convince yourself of the necessity of writing about music when people are getting sick and dying, easy to let deadlines for columns careen off the rails as you worry about aging family and distant friends. That sense of communalism at work, the implicit hope of the title, certainly struck a chord. But the most potent aspect of the record was, inevitably, its fullness. This is the trait, ultimately, that is most richly satisfying about each of these artists on their own. Emma Ruth Rundle nearly won a Best Song nod from us a few years back precisely for this reason, her songs billowing out into clouds of drama and history that feels so often more like stepping into another psyche, the voice inside of your head composing a new universe. Thou, especially over the past three or so years, have been much the same, radically expanding their scope and sonic vision such that they feel like a limitless group no longer purely defined by heavy metal. These two in unison not only drew out hidden or obscured elements of each other; they intensified those obvious and shared elements as well, producing a record that is both at once the best record of the year and among the best of either artist's bodies of work. – Langdon Hickman
---
Support our Site—Subscribe to Our Patreon: Become one of our monthly patrons and help support an independent media resource while gaining access to exclusive content, shirts, playlists, mixtapes and more.