Daniel Lanois and Venetian Snares announce collaborative album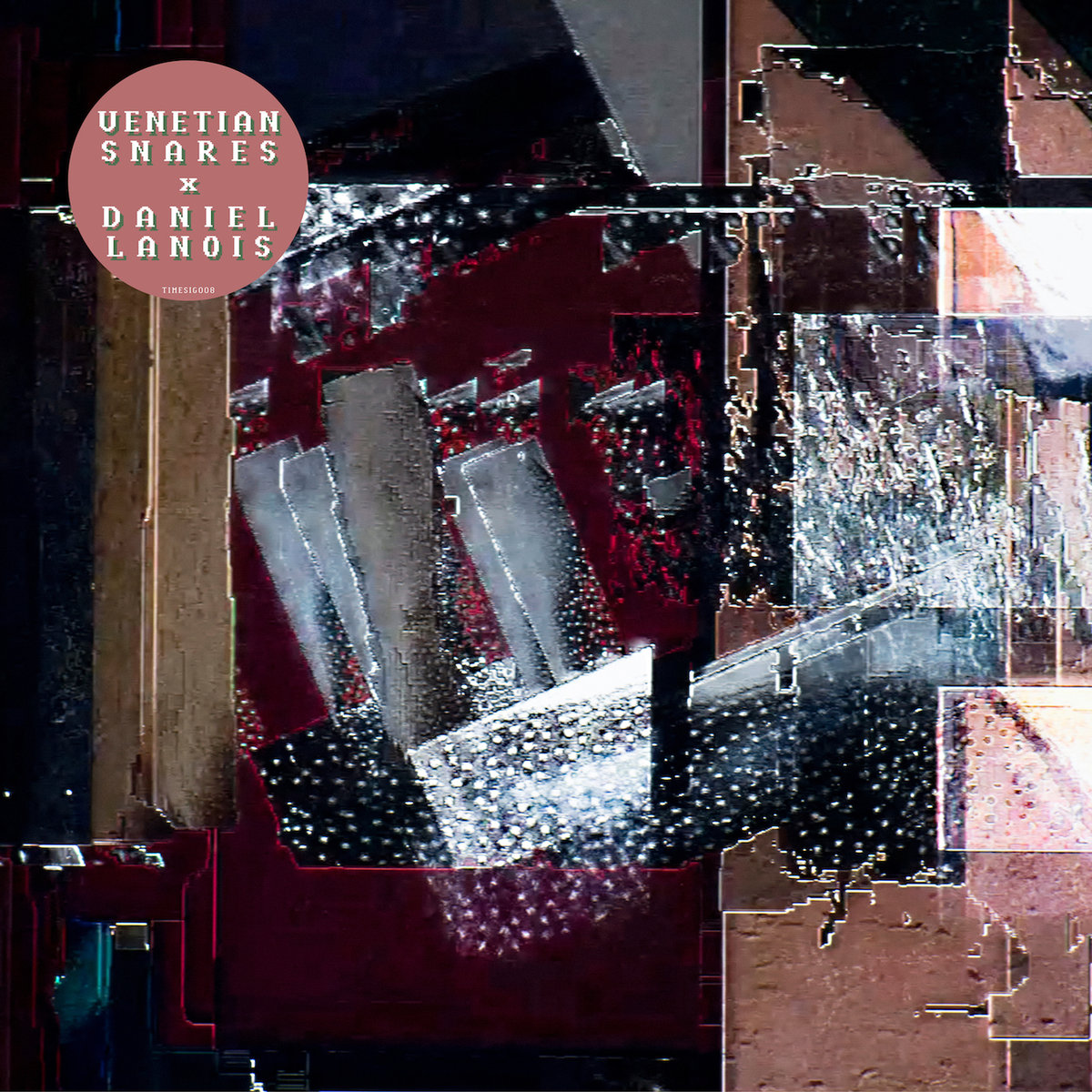 Famed producer Daniel Lanois and breakcore/IDM artist Venetian Snares are releasing a collaborative album. The album is titled Venetian Snares x Daniel Lanois, and will be released via Timesig/Planet Mu on May 4. It was recorded in a former Buddhist temple in Toronto, and combines gospel aesthetics with electronics. This is the first collaborative release between Canadian musicians Aaron Funk (Venetian Snares) and Daniel Lanois, whose credits include U2's The Joshua Tree.
Lanois released a statement about the album:
"To come upon a new form reassures the head that frontier lives on
The unlikely pairing of Venetian Snares and Daniel Lanois may very well have provided us with a nice new pair of shoes to walk to new sonic frontier
A melange of gospel and electronics
As madness of the world trips over its heels these Canadian sonic innovators prepare for travel
A body of work driven by exploration, brings to us in our modern times what we remember and admire from the Jazz explorations of the 50s
A splintering
An appetite for the unknown"
Listen to "Mag11 P82" below.
Venetian Snares x Daniel Lanois tracklist:
1. Mag11 P82
2. HpShk5050 P127
3. United P92
4. Bernard Revisit P81
5. Best P54
6. Mothors Pressroll P131
7. Night MXCMPV1 P74
8. Ophelius 1stP118
Daniel Lanois and Venetian Snares tour dates:
4/29 – Donaufestival – Krems, Austria
5/3 – Funkhaus – Berlin, Germany
5/4 – Village Underground – London, UK
6/14 – (Le) Poisson Rouge – New York City